How to Make Chic, Affordable DIY Christmas Cards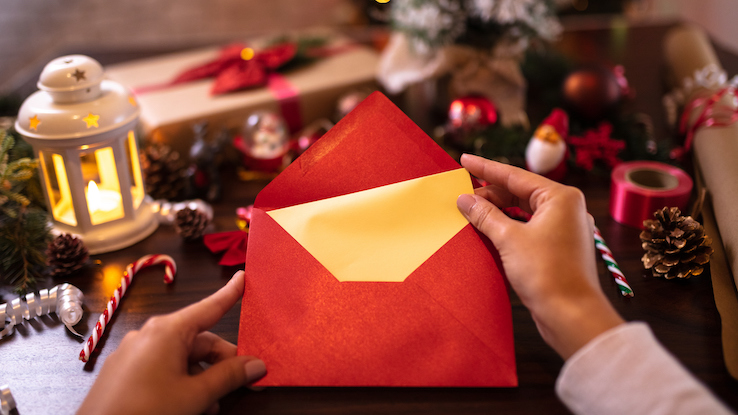 Are you sick of spending money on pricey Christmas cards? Then this DIY tutorial is just for you! By following these step-by-step instructions, you can make your own chic and affordable cards in minutes — and have fun doing so. Keep reading to get started.
Decide on Your Design
When deciding on a design for your DIY Christmas card, you have a lot of options available to you. There are many different designs to choose from, so you can find one that perfectly represents your message. Some popular designs include snowflakes, Christmas trees, and Santas. You can choose one of these themes for all your cards to keep things simpler or create different designs for your recipients based on their personalities.
Choose a Card Stock
Card stock is thick paper you can make cards from. When choosing a card stock, there are a few factors to take into consideration. First and foremost, you need to decide on the material. Some popular card stocks include heavyweight paper, parchment, and vellum. You can find card stocks at any stationary or crafting store.
Print Your Design
There's no need to be limited by traditional card designs when making your own DIY Christmas card. You can choose a design that you love and print it onto card stock to create a unique and personal gift! For a festive look, try printing your favorite holiday photos onto card stock. There are also many different printable designs available online, so you can find the perfect one for your needs and budget.
When printing your design, select the right size for your cards. You can choose to print your design on standard card stock or on thick card stock for a more sturdy card. Higher resolutions result in more detail and sharper images, but can also be more expensive.
Once you have printed your design, it's time to cut it out. To do this, first make sure that you have cut down the file size of your design so that it will fit on one sheet of cardstock. To do this, use the guidelines provided by the printer software or use an online tool like Adobe Photoshop to resize the file. Print out your design. Once you have cut out your design, it's time to adhere it to the card!
There's a variety of ways to adhere your design to the card. You can use removable adhesive tape, which allows you to remove the design without damaging the card itself. Another option is to use permanent adhesive, which will ensure that the design stays on the card for years to come. You can optionally add extra embellishments after your design is adhered, such as ribbons or glitter.
Add Embellishments
When it comes to adding embellishments to your DIY Christmas card, there are plenty of options available. You can choose from glitter, sequins, pearlized accents, shiny rhinestones, and sparkly faux gems. Experiment with new embellishments – there are plenty of options to choose from online or at your local craft store. When it comes to adding embellishments, have fun and be creative!