This Customized Diaper Bag Is the Perfect Shoulder Bag, Messenger Bag AND Backpack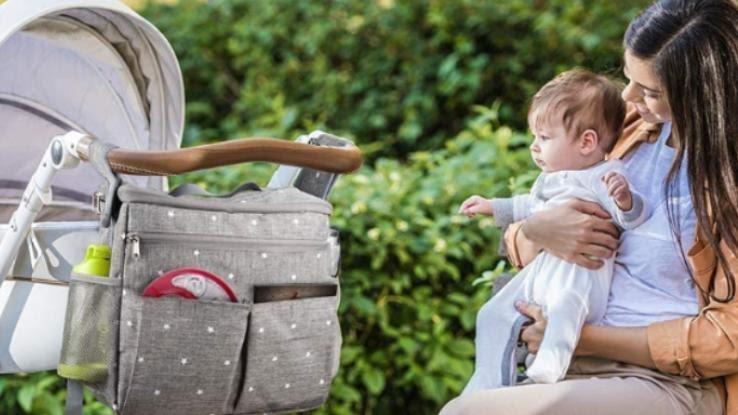 Changing pads, wipes, bottles, toys and, of course, diapers — for parents of infants and toddlers, every trip out of the house requires this arsenal of essentials (and plenty more). With so much to juggle, it can be difficult to carry the plethora of supplies you need to care for a baby while you're away from home.
Fortunately, with the right diaper bag slung over your shoulders or stroller handles, you no longer have to worry about forgetting a milk bottle or diaper at home. You can store it all in one place in the Ozziko Universal Parents' Diaper Organizer Bag, a surprisingly versatile carryall. It not only functions as a diaper bag but also as a messenger bag and backpack for the ultimate in convenience and organization — and plenty of buyers have great things to say about this comfy tote.
Organize Your Baby's Essentials With This 3-Way Diaper Bag
All too often, diaper bags are designed to bring a lot along — but they end up becoming dark, cavernous catch-alls where it's difficult to find anything in the disorganized jumble. This 13.5-inch by 12.5-inch Ozziko bag solves those woes with its variety of handy compartments designed to keep all your baby supplies accessible and in place.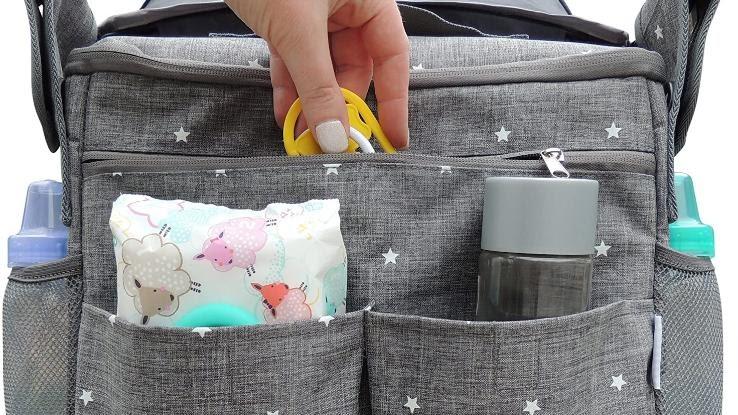 The organizer bag is crafted with high-quality Oxford fabric and is bigger than others on the market — it's almost 8 inches deep — to accommodate an insulated interior organizer that's large enough to store snacks, baby wipes, changing pads, diapers, small toys and anything else you might need. The built-in cup holders make it easy to tote bottles and sippy cups along for the adventure, too. To make things even more convenient, the bag also features large zippered pockets, side mesh storage pockets and an insulated cooler to keep baby bottles and snacks cold, fresh and easy to grab. However, thanks to its structured design, this bag isn't unwieldy to wear despite being large.
Other thoughtful features round out the Ozziko diaper organizer bag to keep it convenient. Using its built-in straps, you can attach the bag to just about any stroller no matter the brand, and the incorporated key holder keeps your keychain at your fingertips. In addition, there are three ways to carry the bag: as a backpack, using the bag's back straps; on your shoulder with a detachable shoulder strap; or as a messenger bag. You're free to change it up based on your needs.
The backpack's padded shoulder straps are designed to distribute the weight evenly around your shoulders, making it easier to carry the diaper bag without risking pain. A durable backpack is more convenient (and comfortable) for storing all of your baby's supplies on a trip than using a separate bag for each essential task.
What Are Customers Saying?
Hundreds of Amazon customers have reviewed the Ozziko diaper bag, and many of those shoppers have praised everything from its storage capacity, versatility and comfort to its durability and overall high quality. One reviewer reflected that the bag was the perfect addition to their stroller, noting, "Removing it and carrying it like a backpack is super easy. The material is great. There are lots of large, useful pockets." Another reviewer commented: "The shoulder strap and carry handle have worked perfectly for us. It holds a lot more than I expected, as well."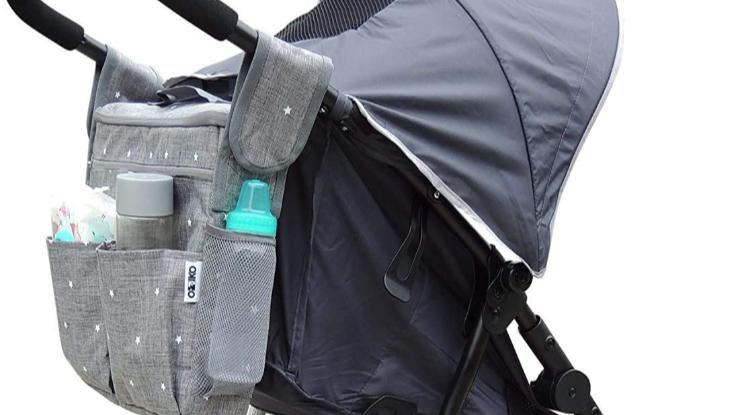 Whether you're shopping for a baby shower gift or a helpful accessory to make outings with your little one easier to juggle, consider the Ozziko diaper bag — a multifunctional organizer that handles all your essentials wherever the day takes you.