These Super Durable Dog Toys Are the Perfect Match for Your Canine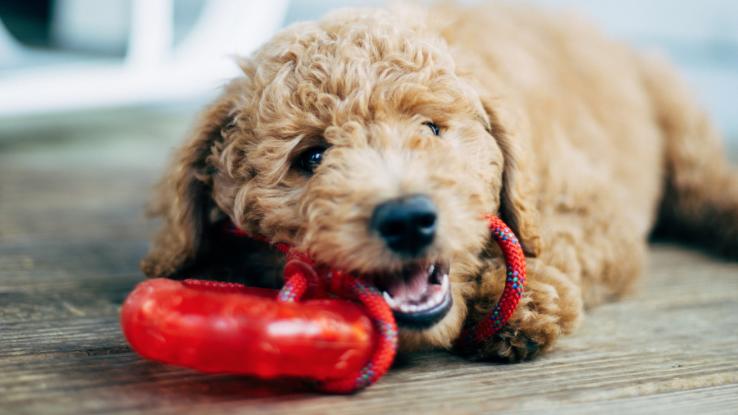 If your dog is an extreme chewer, you know that not all toys can stand up to intense periods of use. Some last just a few minutes before they're in shreds. And, by that point, your dog is already bored — and on the prowl for something else to tear into. If you don't want that next thing to be your shoes, try this pack of seven dog chew toys from AMZpets. This package offers plenty of options for dogs of all sizes. Best of all, each toy is made of durable rope. Those knots on each end of the toys are perfect for teething pups, but they also make playing a fierce game of tug-of-war that much easier.
These Dog Toys Also Address Your Pet's Behaviors
These tough toys not only keep your dog occupied, but they also give pets an outlet for their chewing, no matter if they're teething, anxious, or just into chomping on toys and bones. If your pet needs to run off their energy, there's even a knotted-rope ball, which is perfect for fetch — and way less likely to fall apart than that old, slimy tennis ball you're probably tossing around now.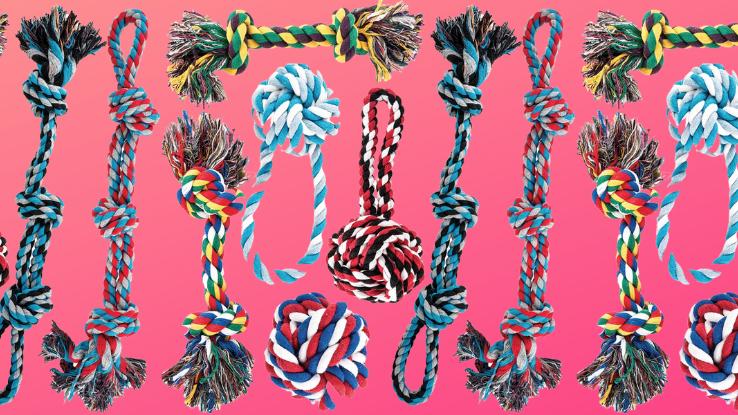 When it comes to durability, AMZpets has you covered. This pack of chew toys is nearly indestructible. Even the handy carrying case, which allows you to tote the toys wherever your pup goes, can take a beating. Long-lasting and fun — what's not to love?
Customers Love the Durability and Great Service
Customers are finding a lot to love here. One reviewer, Stewy, writes, "I'm a K-9 handler (German Shepherd) and I have three other dudes in my home squad (one heeler, one miniature dachshund, and one chi-weenie)! This set of rope toys is awesome because it comes with SEVEN different toys, so the whole squad has at least one toy to dedicate as their own!"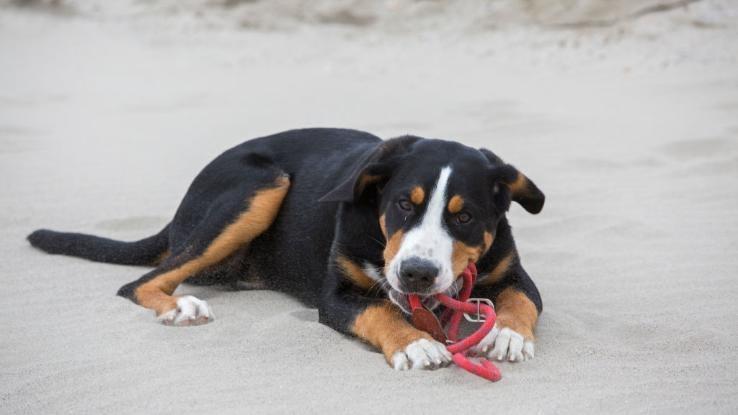 Another reviewer, Anthony E., echoes that glowing review, writing, "Got this for our two-year-old pit. She LOVES it. She is the type of dog that destroys stuffies and usually tries to tug with the stuffie carcass.I decided to pull the trigger on this product, and happy I did. So far, the only toy she's been tearing up is the small rope ball because I let her grind on it. Her teeth are like razors, btw."
Plenty of reviewers have also noted that AMZpets provides excellent customer service. No matter the question, service reps are there with answers and, most importantly, willing to go above and beyond to make sure you and your pet are happy.