Slam Dunk: NBA Wives and Girlfriends Who Doubled Up on Fame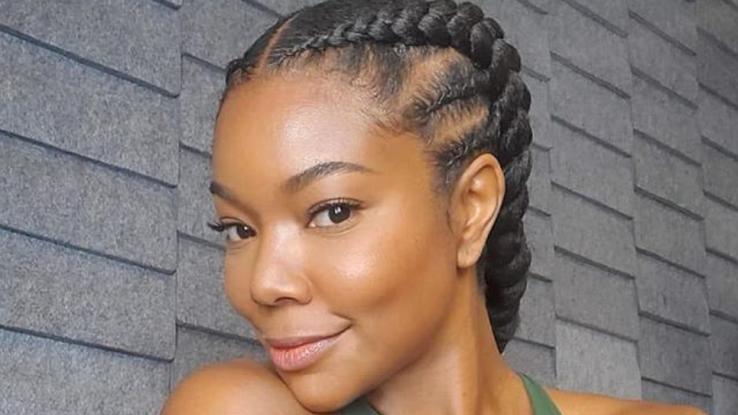 Being an NBA wife isn't as easy as it looks. Players travel constantly to compete in games all over the country, leaving wives at home to manage family responsibilities alone. Add to that the endless hordes of groupies, clamoring for players' attention, and the struggle becomes quite real.
When you throw a wife's or girlfriend's own pre-existing fame into the equation, things can become even more complicated. Successful relationships or not, many female celebrities have accepted the challenge and doubled up on their own fame to date an NBA star. Take a look!
Eva Longoria: A Good Woman SPURned
Eva Longoria became an honorary member of the San Antonio Spurs when she dated former Spurs point guard Tony Parker for two years. They were engaged for seven months and then married for three years. Longoria was already a successful TV star from her years on Desperate Housewives, and she ultimately became a desperate NBA wife.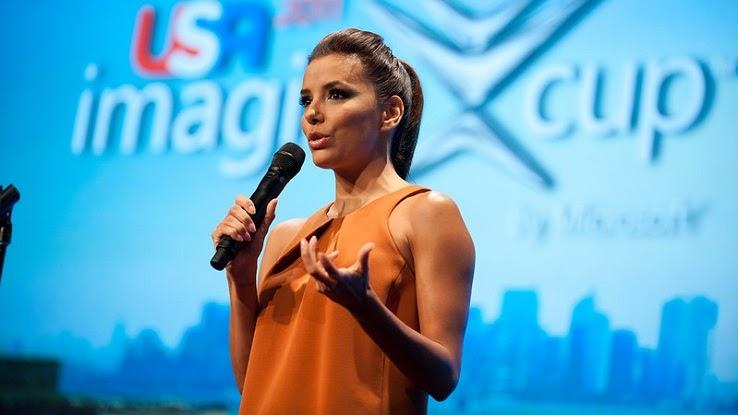 (Credible) rumors in the world of NBA fandom are very clear about what happened. Parker had an affair with Erin Barry, the wife of Parker's teammate Brent Barry. The rumors were reinforced by Longoria and Parker's divorce in 2011 as well as the Barrys' divorce.
Gabrielle Union: What's the State of Her NBA Hubby?
The state of the union between Gabrielle and her hubby, Dwyane Wade, has seemed perfect to the outside world since they got together. Keeping a placid home life is easier said than done when a tall, handsome NBA player is one half of the union, but by all outward appearances, it seems that Dwyane and Gabrielle are pulling it off so far.
It's not as if Wade is the only catch in the match, as Union was a Hollywood star long before she met Wade in 2007. They began dating in 2009 and married in 2014, so they clearly didn't rush into marriage either.
Amelia Vega: More Than Al's Lady
Al Horford isn't really a household name to casual basketball fans, but those who follow the game closely know that he is one of the most reliable, well-rounded big men in the game today. Part of what makes Horford so great on and off the court is his better half, Amelia Vega.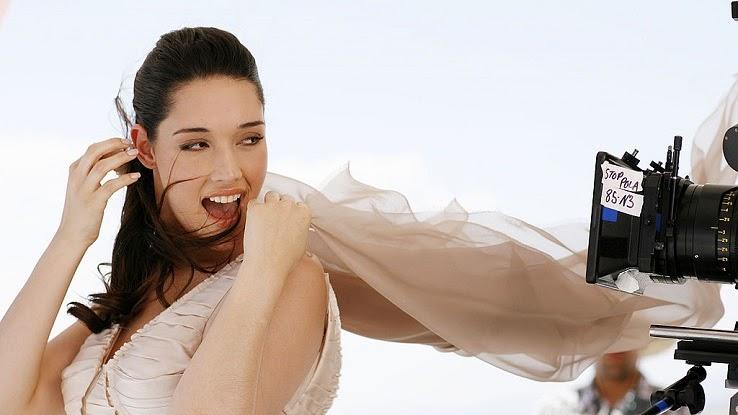 Vega has been a very successful model for quite some time, and she won the title of Miss Dominican Republic in 2002. If you're familiar with the Dominican Republic, you know that being voted the most attractive woman on the island is certainly no lay-up achievement.
Ayesha Curry: Homemade Celebrity
Some are tempted to say Ayesha Curry wouldn't be a celebrity if it weren't for her marriage to one of the top NBA stars, Stephen Curry, but that isn't true at all. Her celebrity certainly expanded with marriage, but she became a recognizable figure in her own right far away from the court.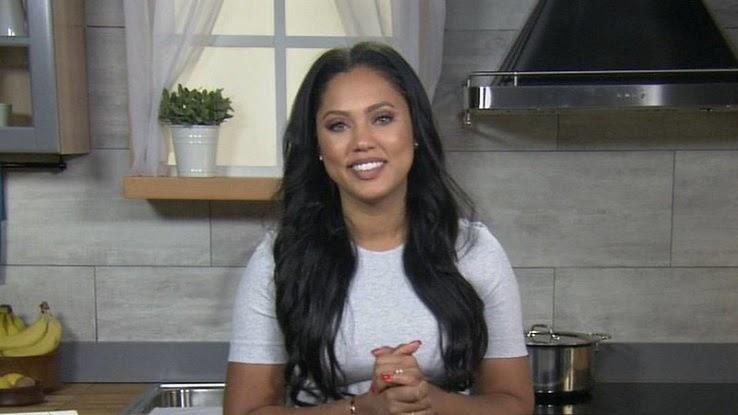 Ayesha hosts her own television show, Ayesha's Home Kitchen, on the Food Network. She has also written her own cookbook and is trying her entrepreneurial hand at ventures like her own food delivery service called Homemade, designed to be a competitor to services like Blue Apron.
Kamiah Adams: Love & Basketball
Kamiah Adams had a loyal fanbase who followed her on social media after she appeared on the reality show Love & Hip-Hop: Hollywood during her relationship with rapper Lil' Fizz. (If you're not aware of Lil' Fizz's existence, don't worry, you're not alone.)
Adams is now dating a much bigger star, shooting guard Bradley Beal of the Washington Wizards. The couple has two sons together, although there's no word on when (or if) they will ever tie the knot. Regardless, they are clearly happy and making their famous life in the spotlight work.
Kendall Jenner: Blakey Got Back
It is anyone's guess who Kendall Jenner is dating at this point in time, but there is no denying her penchant for going out with NBA players, even if she never dates them for prolonged periods of time. A recent Tweet named Jordan Clarkson (Jazz), D'Angelo Russell (Warriors), Kyle Kuzma (Lakers), Blake Griffin (Pistons) and Ben Simmons (76ers) as former flings of Jenner.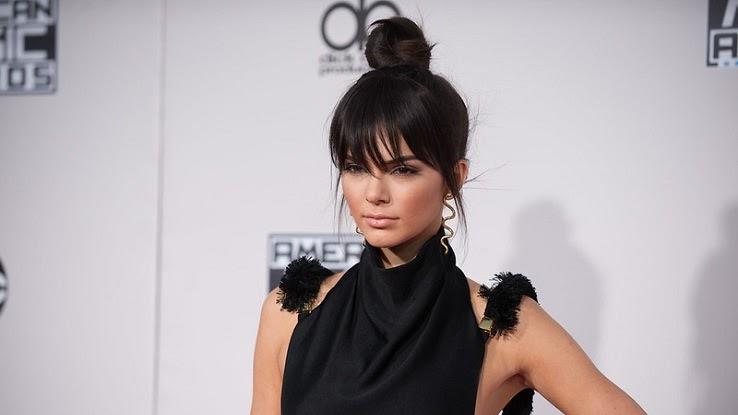 Jenner obviously rose to fame as part of the Kardashian/Jenner clan, and she is a successful model today. She responded with, "2 out of 5 accurate, thanks." We don't know for sure who they are, but Simmons and Griffin are the most likely exes.
Khloe Kardashian: Bad Luck with Ballers
Khloe Kardashian seems nice enough, but when it comes to selecting faithful, respectful partners who happen to play in the NBA, she just doesn't seem to know how to pick them. She ended up with a pile of headaches and heartaches in her relationships with both Lamar Odom and Tristan Thompson.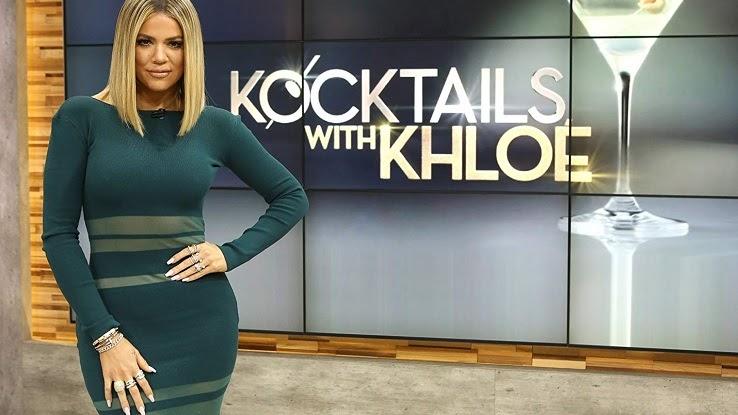 It wasn't all bad — though the reportedly rampant cheating was certainly bad — because she ended up with her daughter, True, from the relationship with Thompson. Unfortunately, Odom battled drug addiction and was a notorious cheater, and Thompson couldn't keep his hands to himself either.
La La Anthony: Marriage in Harmony
La La Anthony was once known to the world as La La Vasquez, a prominent VJ (remember those?) on MTV who guided the audience through the latest and greatest hip-hop video hits. She has taken to motherhood and marriage well, and her relationship with Carmelo Anthony has proven to be a strong one, despite the toll NBA life can take on a marriage.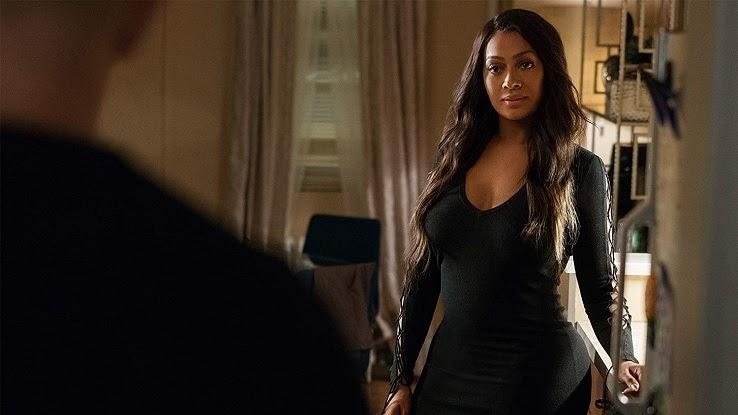 La La would have been fine financially without Melo in her life, as she is worth a reported $9 million, but every strong woman wants a strong man. LaMelo has made quite the power couple over the years.
Nicole "Hoopz" Alexander: Superwoman
Shaquille O'Neal is larger than life, both in terms of personality and stature, so it's fitting that he would fall for Nicole "Hoopz" Alexander, who is all of five-foot-two. Apparently, the "opposites attract" mantra was especially true for this short-lived NBA couple, whose physical size couldn't have been more different.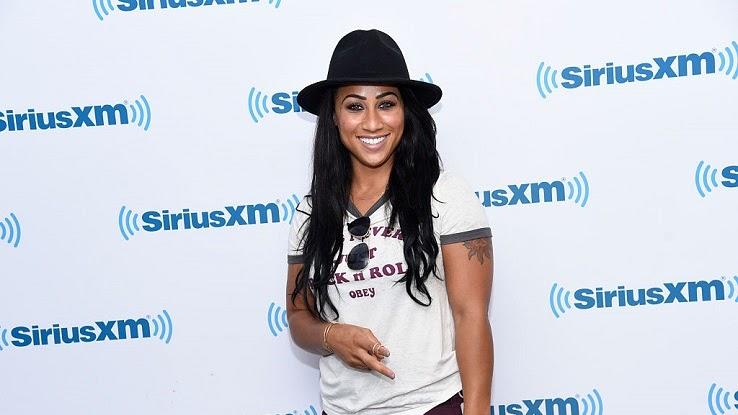 Hoopz never kept her attraction to Shaq's success a secret. After all, she won a 2008 reality show called I Love Money. Subtle, right? Perhaps that sentiment was part of the reason the relationship didn't last long, as the two split in 2012 after roughly two years of dating.
Larsa Pippen: Real (NBA) Housewife of Miami
Larsa Pippen is an absolute bombshell, and considering she was born in Chicago, it's fitting that she went on to wed one of the most beloved Chicago Bulls of all time, Scottie Pippen, in 1997. Although Scottie made plenty of money on the court, Larsa also did well for herself and has her own personal net worth of $14 million.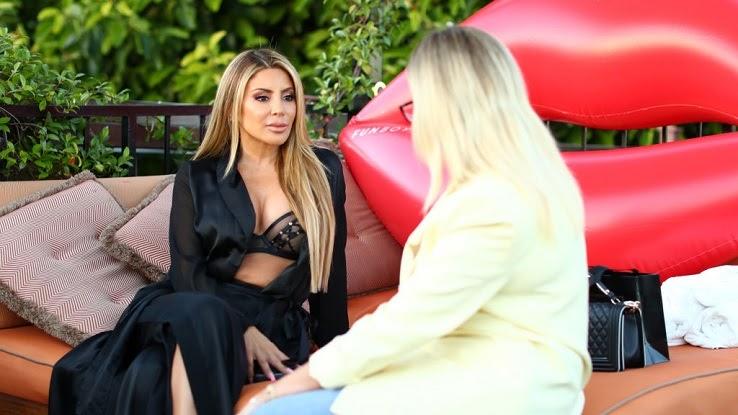 A nice chunk of that money came from her time on Real Housewives of Miami, which she has since departed. Larsa is also known as one of Kim Kardashian's best friends, a lucrative status in and of itself.
Gloria Govan: Drama Alert!
NBA fans who don't typically follow player relationships became aware of Gloria Govan in 2018 for a less than pleasant reason. Her ex, NBA player Matt Barnes, reportedly showed up at his old house to fight former teammate Derek Fisher, who happened to be dating Govan. Talk about drama!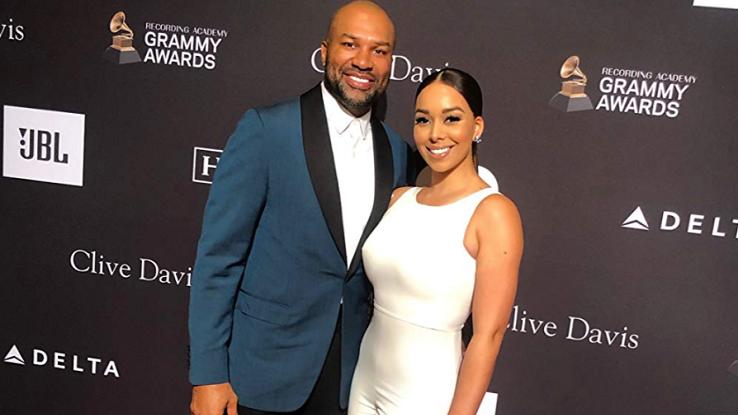 Govan had amassed her own wealth by starring in The Real Housewives franchise as well as Basketball Wives LA, both of which took place during her relationship with Barnes. She must have a thing for ballers, because she left the arms of one and went straight into the arms of another.
Shannon Walker Williams: From R&B Singer to NBA Wife
Shannon Walker Williams is a stellar NBA wife at the age of 45, but she was something of a celebrity before marrying Hall of Fame NBA sharpshooter Ray Allen in 2008. Williams was a member of an R&B group called Shades from 1996 to 1997.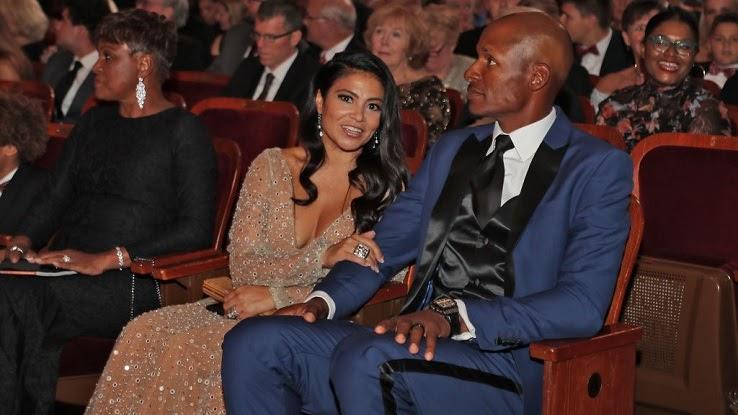 She has also starred in various films and TV shows, and you can see why she takes so well to the spotlight by taking one look at her. Williams seems content with her blissfully wedded state and motherhood, and Allen enumerates her graces at every turn.
Isabella Brewster: Half of a True Power Couple
You know that a woman who works behind the scenes in one of Hollywood's male-dominated power brokerages has some serious brains and a healthy dose of bravado. Isabella Brewster, who is an agent at Hollywood mega-talent agency Creative Artists Agency (CAA), proves that perception to be true.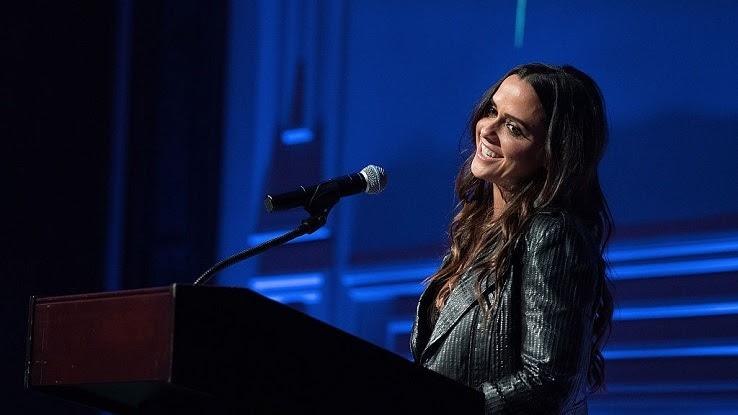 Brewster isn't only the sister of Fast and Furious star Jordana Brewster, she is the wife of former NBA superstar Baron Davis. Apparently, Davis wasn't intimidated by Brewster's substantial success, nor vice versa. They married in 2014 and have since had a son, Kingman Davis, together.
Iggy Azalea: Publicly Scorned
It's one thing to be cheated on, but to find out on social media that your man has been unfaithful sparks an entirely different type of hurt. That is the feeling pop star/rapper Iggy Azalea had to deal with when her ex, NBA sharpshooter Nick Young, was caught on camera by his teammate essentially admitting to infidelity.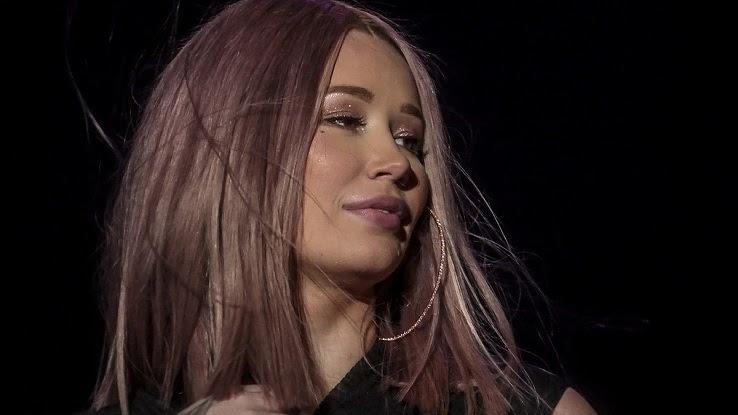 Such infidelity seems to be par for the course when you agree to date virtually any NBA player, but there's a sort of don't-ask-don't-tell policy surrounding it in most cases. Iggy, who was already a major superstar at the time, was definitely told.
Keri Hilson: A Singer Meets a Baller
Keri Hilson has become a successful figure in the R&B/Pop music world, not just because of her vocal talent, but also for her considerable good looks. She was featured prominently in "The Way I Are" by Timbaland and her own "Pretty Girl Rock," both of which topped their respective charts.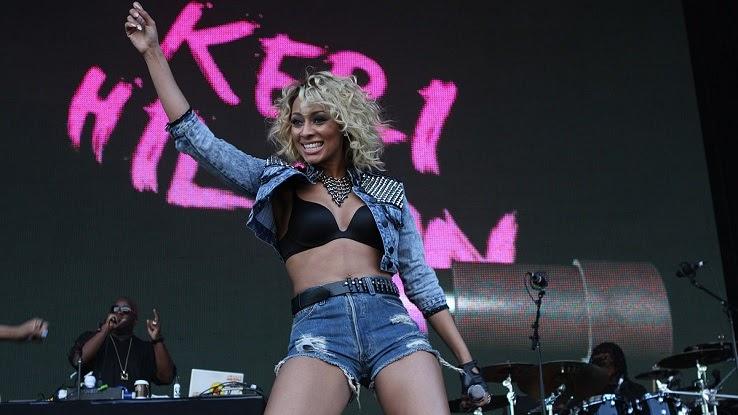 Hilson also became famous in NBA circles for her relationship with then-Oklahoma City Thunder forward Serge Ibaka. The two eventually ended the relationship in 2016, putting to bed any questions of who was more famous, Hilson or Ibaka.
Adrienne Bosh: A Woman Who Likes a Thinking Man
Chris Bosh was known as one of the more cerebral players in the NBA, having attended Georgia Tech not just for basketball, but to pursue his interests in STEM. His wife, Adrienne, has revealed in interviews that she certainly didn't mind that Bosh was deeper thinking than the average NBA player.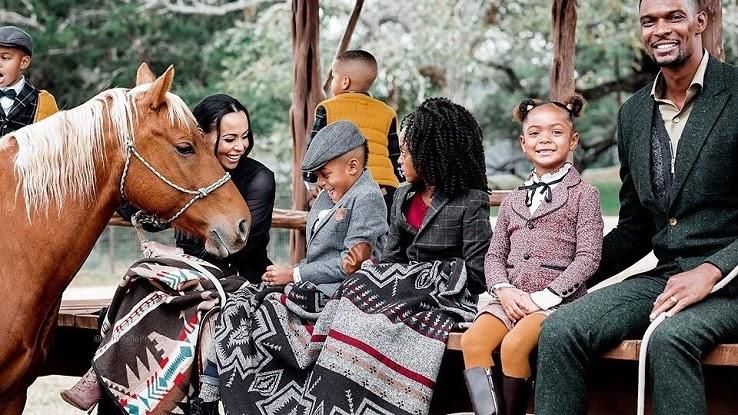 They married in 2011, but Adrienne had already made a name for herself in celebrity circles by hanging out with Lil' Wayne, NBA player Delonte West and NFL players John Abraham and DeAngelo Hall. Regardless, it looks like Chris Bosh was the one.
Kate Bock: What She Will Do for Love
If Kate Bock was looking for love, she certainly found it. No, really, Bock is currently dating Cleveland Cavaliers forward Kevin Love, whose profile rose dramatically as a result of playing alongside — and winning a championship with — LeBron James. He scores on a near-nightly basis during the season, but his biggest slam dunk to date might be dating Kate Bock.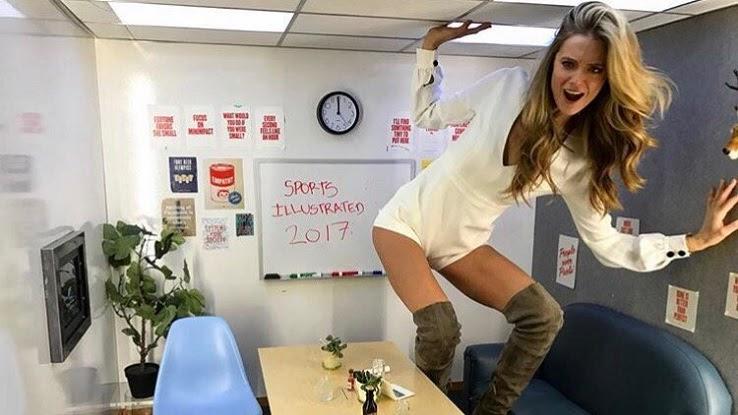 Bock has been a mainstay in Sports Illustrated's annual Swimsuit Edition. For that reason, she is also a mainstay in the hearts of all the men who eagerly await that specific edition of SI each year.
Tamia Hill: Queen of the Hill
Tamia Hill is the wife of multi-time NBA All-Star and current broadcaster Grant Hill, known as one of the best guys in the league, but she is actually much more than that. She is a Canadian crooner who has been nominated for six Grammys in the R&B genre and is still going strong.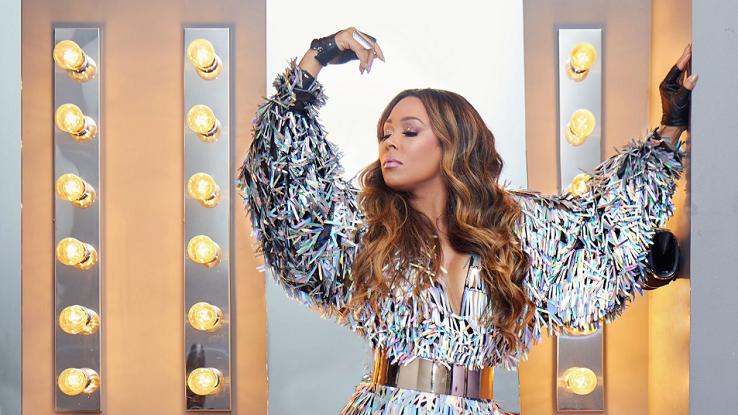 Tamia has an estimated net worth of $10 million, but her marriage to Grant Hill in 1999 certainly gave her more freedom to pursue projects that matter to her, not just those that would make the most money. That is every musician's dream.
Robyn Hayward: From Volleyball to Basketball Wife
Robyn Hayward was once known as Robyn Van Vliet, and back in those days, she was ranked the number-four volleyball player in the entire state of Indiana. That's pretty impressive, and if you don't think that qualifies her as something of a celebrity, then you just don't value Indiana high school volleyball nearly enough.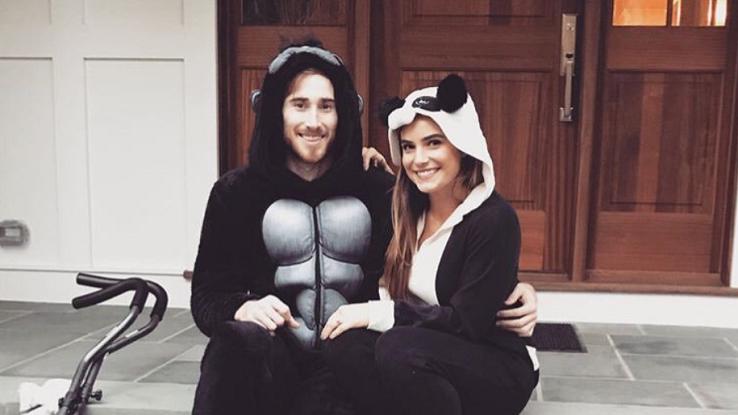 As Robin Hayward, Gordon's wife is much more than just the homemaker of a Boston Celtic. She is a potent social media presence and could easily model if she chose that route, but she's happy being a full-time mom for now.
Maria Sharapova: Breadwinner
Tennis pro Maria Sharapova is the classic example of an NBA wife or girlfriend who is more famous than the player. She is a five-time Grand Slam winner and has been ranked number one in the world multiple times. Her endorsements with companies like Nikon have netted her millions of dollars.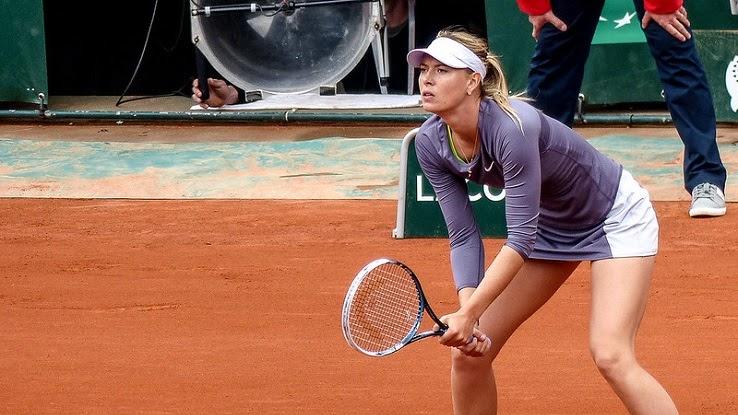 Meanwhile, Sasha Vujacic is a retired NBA player who won two championships with the Los Angeles Lakers, but he never came close to being anything resembling an NBA star. Still, the Eastern European pair found love and tied the knot in 2012.
Teyana Taylor: Tastemaker and NBA Lovemaker
It's not quite clear to the casual fan exactly what Teyana Taylor does. She simply seems to be around a lot of tastemakers in the hip-hop world — Jay-Z being at the top of the list. She is described as a singer, model and actress, but she is also the wife of Iman Shumpert.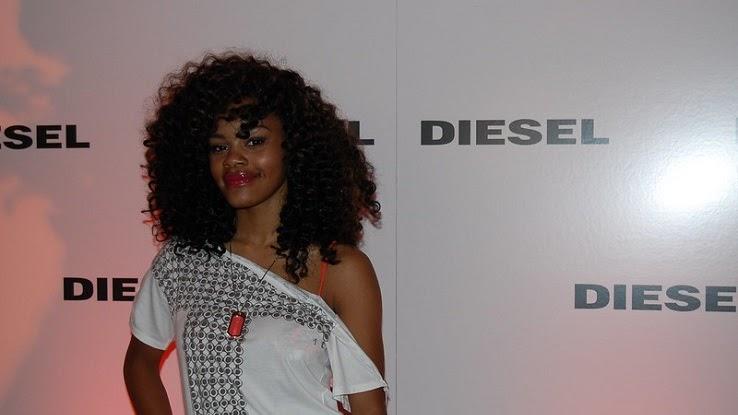 Shumpert has carved out a nice NBA career as a defensive stopper for the Cavaliers and Knicks, among other teams, and he has always had a prominent off-court persona as well. He and Taylor star together in a reality show on VH1.
Kim Kardashian: Remember the Kris Humphries Wedding?
Kim and Kanye have become so synonymous that it's easy to forget that Kim was once an NBA WAG. Although there will always be speculation about the motive for Kim's short-lived relationship with NBA journeyman Kris Humphries — was it all for PR, or what? — she technically was Humphries' wife for about three months.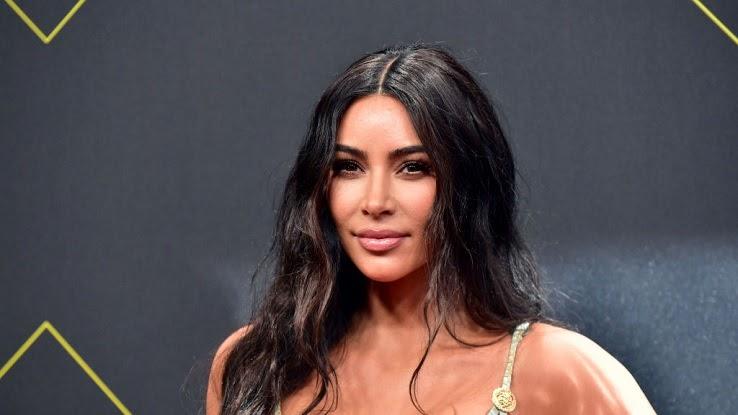 It was always a mystery how the pair came together, as Humphries was never a consistent starter in the league, let alone a star. He is good looking enough, but apparently not good looking enough to keep Kim's attention for more than three months of marriage.
Axelle Francine: More Than a Rebound
When San Antonio Spurs point guard Tony Parker went through his public split with Eva Longoria, he had no idea he would end up rebounding — appropriate term considering his profession — with another world-class beauty named Axelle Francine. Francine was a reporter and journalist in France before she met Parker, who is also French.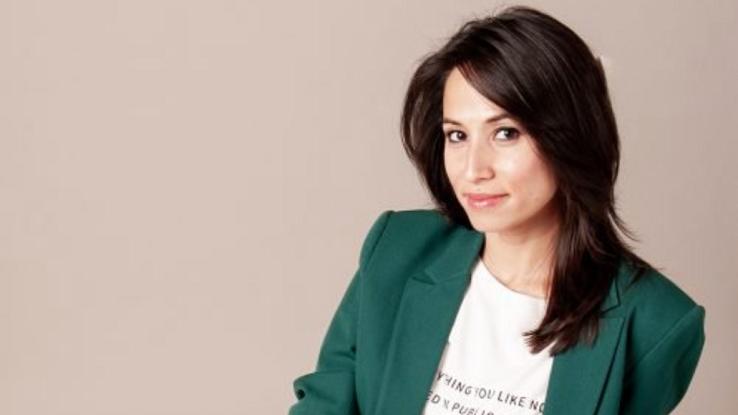 She has gone on to further seal her perception as more than an NBA wife by opening a line of San Antonio-area spas that embrace the tagline "beauty is not pain." And on the topic of beauty, Francine is an authority. Now, does anyone else think she resembles Eva Longoria?
Vanessa Bryant: Backup Dancer to Center Stage
When Kobe Bryant first laid eyes on his wife of 18 years, she was working as a backup dancer for the Long Beach collective The Eastsidaz. He was obviously smitten, as he proposed six months after meeting her — that's also when Vanessa turned 18 — and they tied the knot in 2001.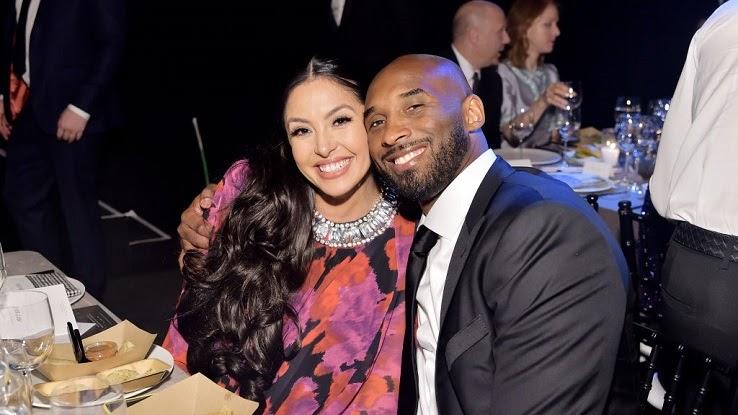 The couple has been through more public scandal than most, notably when Kobe faced rape allegations made by an underage girl who he ultimately admitted to having sex with while he was married. Nonetheless, the couple stuck it out, and if their social media is any indication, they are as much in love as ever.
Ashanti: What's Luv?
Ashanti's months-long relationship with NBA superstar James Harden made headlines in NBA gossip circles and among hardcore Ashanti fans, but it never took on the life you saw with some relationships, like Kendall Jenner and Ben Simmons, for example. However, Ashanti was technically an NBA girlfriend, even if she no longer holds that status.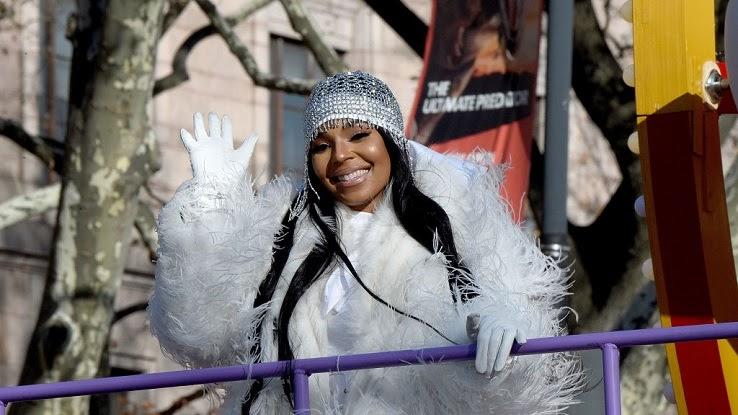 Harden ultimately left her for an Instagram model (how typically NBA of him), but Ashanti clearly wasn't missing out on the real thing with Harden. She has been asking "What's Luv?" since her duet with Ja Rule, and apparently she is still waiting for the man who deserves the answer to that question.
Laura Harrier: Budding Starlet/Faithful NBA Lady Friend
Laura Harrier is an actress first. Her career is gaining steam, and she has appeared prominently in two recent high-budget films: Blackkklansman and Spider-Man: Homecoming. She is set to appear in another film in 2019 and two more in 2020, and her stock as an actress is definitely trending upward.
Harrier also gained some recognition when she began dating Golden State Warriors shooting guard Klay Thompson, although the relationship has taken on something of an on-again, off-again status. For now, it appears that the two are on again, but Harrier clearly doesn't need the NBA star's fame to help her shine.
Daniela Rajic: Nothing PG About Her
Daniela Rajic isn't shy about her career as an adult dancer, but it seems that she no longer has to dance unless she simply wants to do it. Not only has she become a successful social media model, but Rajic has a child with NBA superstar Paul George. In other words: Cha-ching!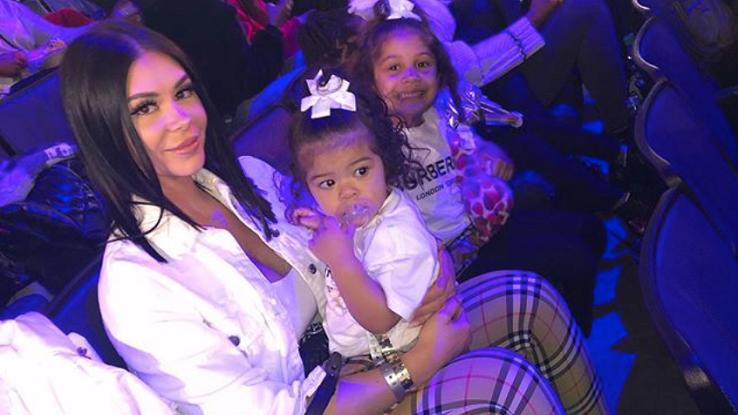 Rajic and George appear to be an item, recently going snorkeling together and documenting it on social media. Although what exactly qualifies as an "item" in NBA player terms is always subject to interpretation, it seems the couple has a professional understanding of their boundaries.
Anne de Paula: Brazilian Baller Babe
Anne de Paula is a Brazilian model who fits the classic mold: tall, leggy, with jet-black hair and a million-megawatt smile. Her career is on the rise, as she appeared in the latest Sports Illustrated Swimsuit Issue and looks set to appear in it for years to come.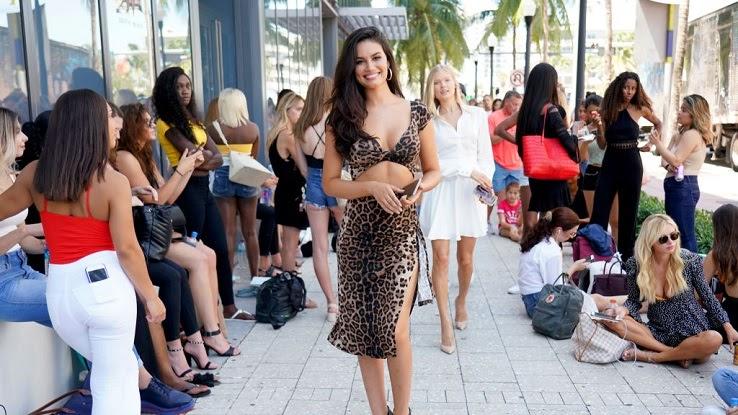 She has also seemingly found romance with a prominent NBA baller, Philadelphia 76ers big man Joel Embiid. He originally hails from Cameroon, so their relationship is one of true international flair. Time will tell if "de Pembiid" — what do you think of the mash? — is a short whirlwind romance or a lasting love.
Kishele Shipley: Low-Key Love
Kawhi Leonard has become one of the true stars in the NBA, but he stands alone among that star class for his reticence. He is notoriously private, rarely speaking and certainly never speaking to the press about anything meaningful in his personal life. Still, the media managed to sniff out the fact that Kishele Shipley is his long-time girlfriend.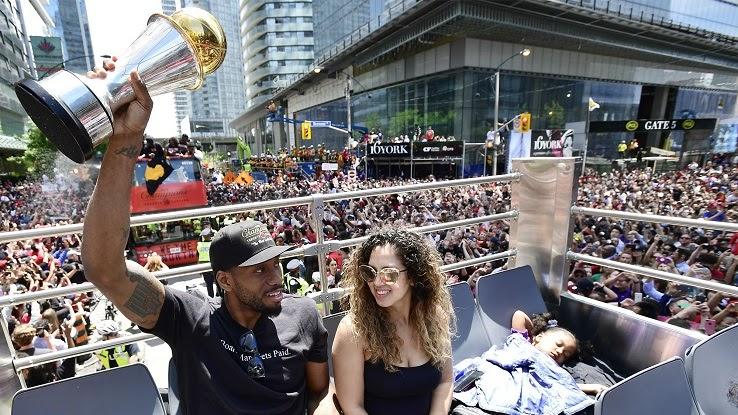 The two have been dating for more than two years and have a child together. Considering that Shipley was by Kawhi's side during last year's NBA Championship parade in Toronto, we can assume the relationship is going strong.
Chantel Jeffries: Girlfriend to the Stars
Chantel Jeffries is an Instagram model, and she has aspired to the goal of many Instagram models: to bag a star. She has been associated with rapper The Game and also been linked to mercurial NBA star Kyrie Irving.
Most signs indicate that the Irving-Jeffries pairing is no longer a thing, but that doesn't exclude her from making this list. She is famous, after all, or at least Insta-famous, which counts in this book. Odds are pretty good that Irving isn't Jeffries' last NBA-employed boyfriend. That's just how the Insta-model game goes.