Best Blood Glucose Meters for Diabetics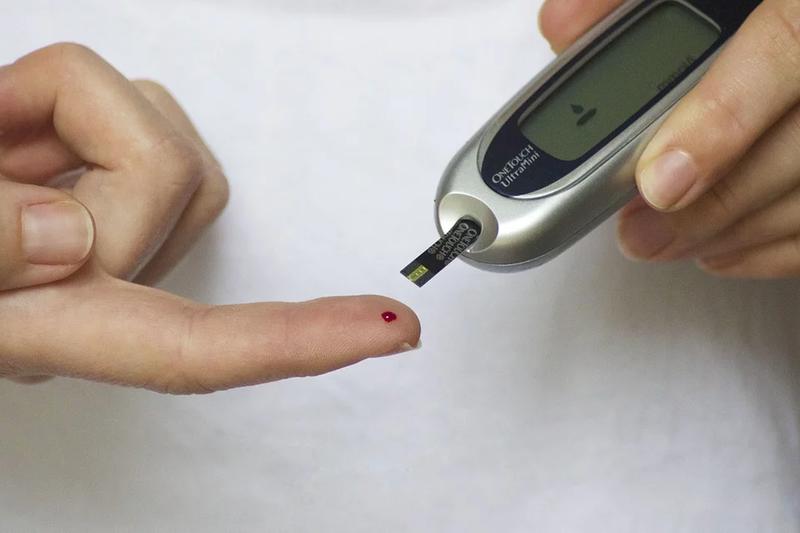 If you're diabetic, glucose testing at home is an important part of your routine for managing your diabetes. You have to know how different foods, exercise and even stress affect your blood sugar levels. That's why you want to make sure you have a blood glucose meter that's accurate and easy for you to use. Before you buy your next device, check out the blood glucose meters that made our list.
Best Overall: ABOX Glucose Monitoring Kit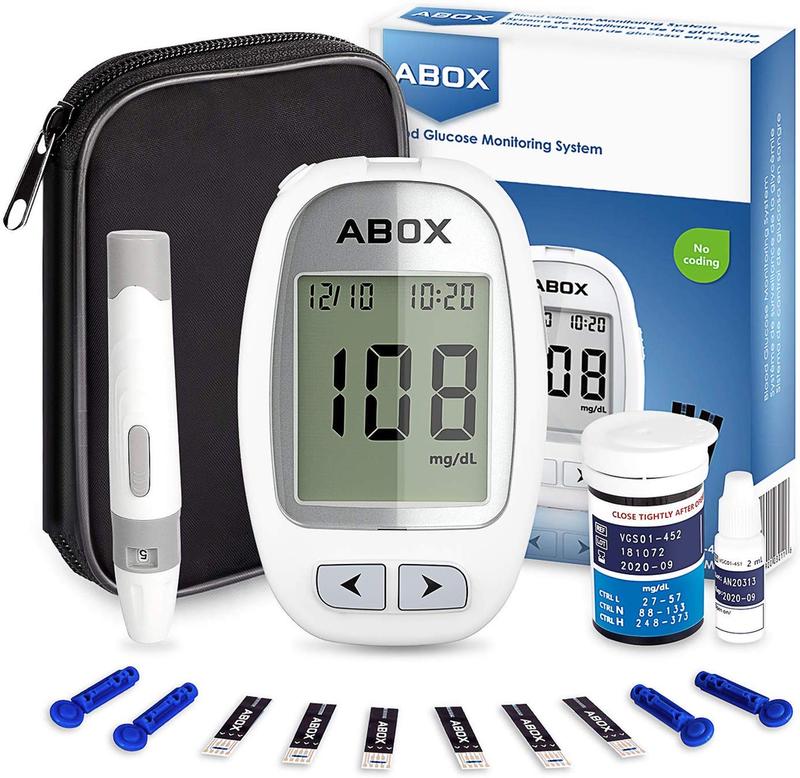 ABOX's Glucose Monitoring Kit has a simple interface that's easy to use, but help is just a click away if you ever need it. Customers note that the company provides excellent support online and over the telephone. The FDA-approved product is highly accurate and requires no calibration that may affect readings. It's suitable for everyone from children to adult diabetics and pregnant women who want to monitor their blood sugar levels.
Best Value: CareTouch Blood Glucose Monitoring System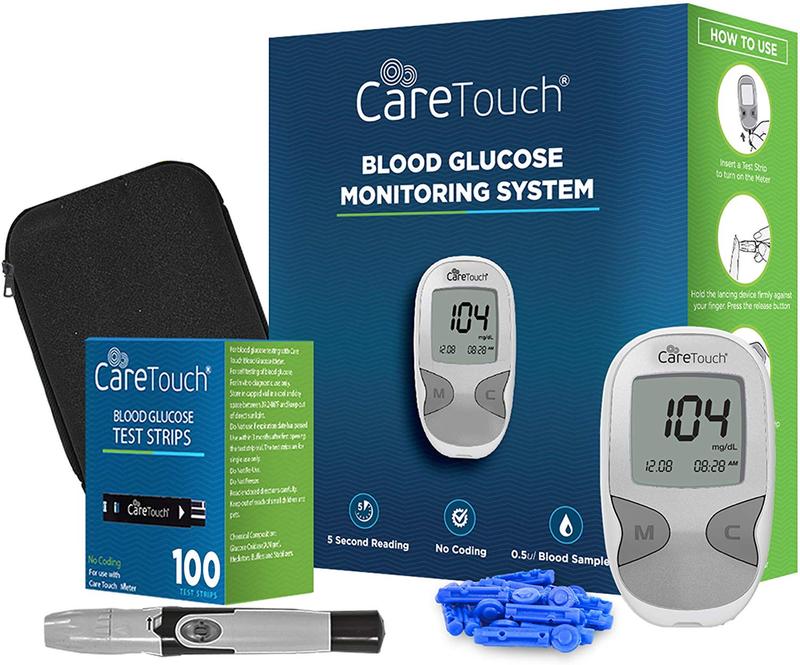 The CareTouch Blood Glucose Monitoring System has everything diabetics need to monitor their blood sugar levels at home at an affordable price. It's a suitable machine for anyone who wants a quick and simple way to monitor their blood sugar levels. Users report that the device is easy enough for beginners to use and appreciate being able to purchase the complete kit instead of individual products.
Best for Beginners: Contour Next EZ
The Contour Next EZ is a basic meter without bells and whistles, but its simplicity makes it an excellent choice for beginners. It fits comfortably in your hand and has a large digital display that clearly shows your blood sugar. If you're learning how to check your blood sugar levels at home, you'll appreciate the small blood sample required to get an accurate reading. In most cases you'll be able to avoid using the lancing device at its deepest (and most painful) setting.
Best Talking Blood Glucose Meter: FORA Pro Voice V9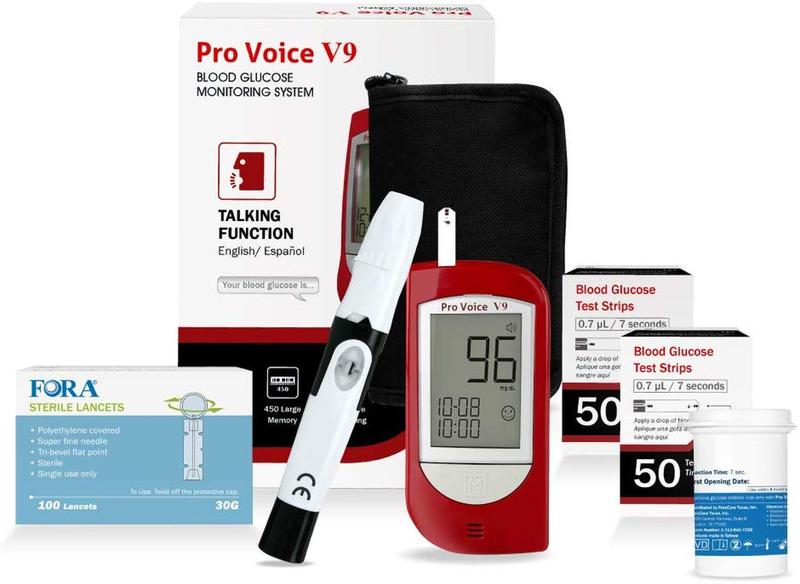 FORA's Pro Voice blood glucose meter is an excellent choice for diabetics with impaired vision. This device reads the results to you, so you can test even in dim light that makes it difficult to see the results on the display. The ample memory stores up to 450 results, a convenient option when you don't have time to write down each reading.
Best Glucose Meter for Pets: AlphaTRAK 2 Blood Glucose Monitoring System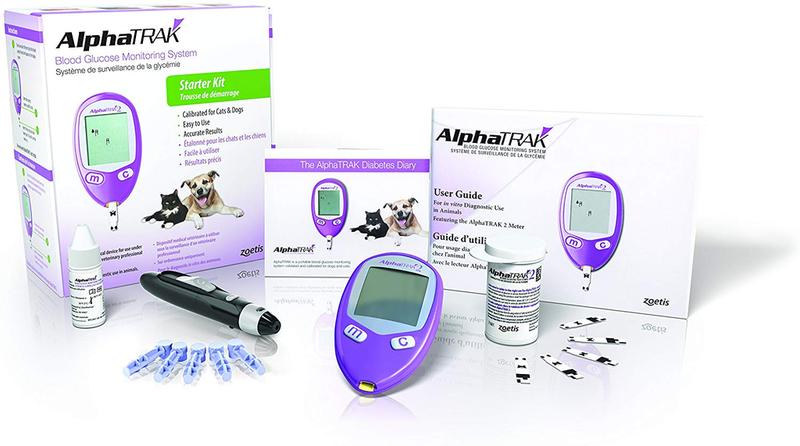 Designed for use with dogs and cats, the AlphaTRAK 2 Blood Glucose Monitoring System has everything you need to monitor your pet's blood sugar levels between vet visits. Users report that it takes a little practice to learn how to extract blood with the lancing device, but it produces accurate results quickly. The machine also accepts capillary blood and requires only a small sample.
Best Bluetooth Connectivity: Contour Next One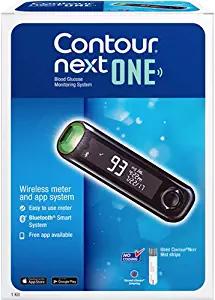 Tracking your blood sugar levels over time has never been easier than with the Contour Next One glucose meter. This lightweight meter is small enough to easily slide in a pocket yet powerful enough to store up to 90 days's worth of important data. Sync the device to the app via Bluetooth to track trends, including how diet, exercise and medication affect blood sugar levels.
Best for Speed: TrueMetrix Self-Monitoring Blood Glucose Meter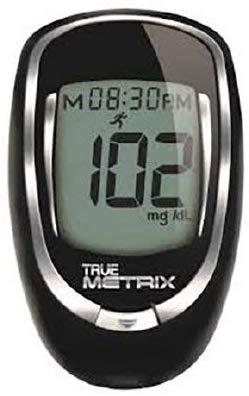 The two most important features of a blood glucose meter are accuracy and speed. You get both in the Self-Monitoring Blood Glucose Meter from TrueMetrix. This device produces accurate results at least one second faster than most of the meters on the market. In as little as four seconds, you'll have the information you need to manage your diabetes.
Best for Keto Diets: KETO-MOJO Bluetooth Ketone and Glucose Testing Kit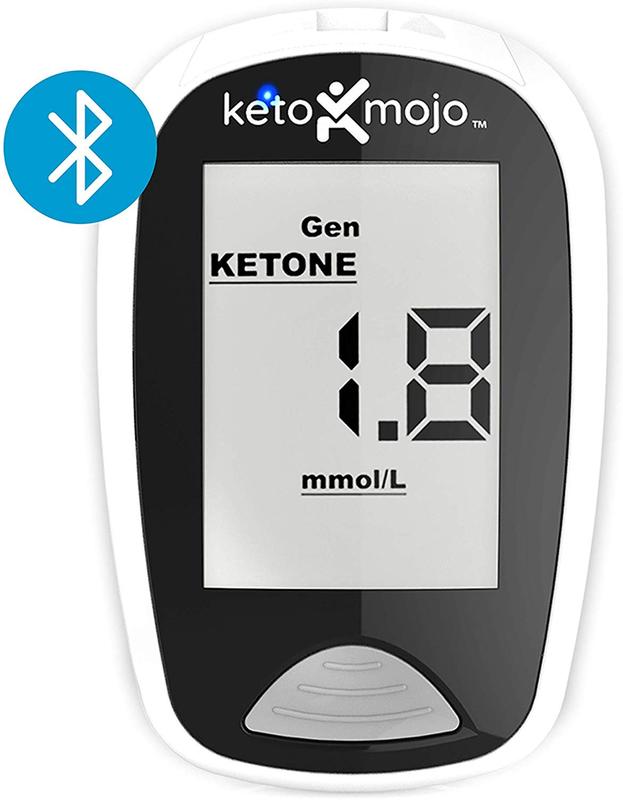 If you follow a keto diet, the KETO-MOJO Bluetooth Ketone and Blood Glucose Kit has everything you need to check your level of ketosis. This multi-function meter gives you results in minutes, so you can keep track of how your body responds to the food you eat. Users report that it's easy to use, and the company has a selection of instructional videos available online for troubleshooting and understanding how the device works.
Best Lancing Device: Oh'Care Lite Blood Glucose Monitor Kit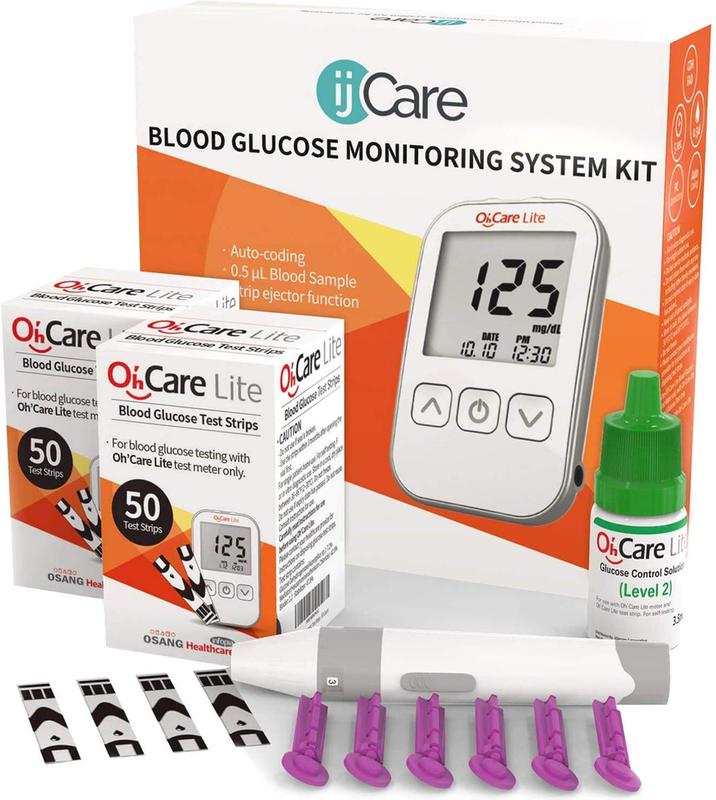 Oh'Care Lite's Blood Glucose Monitoring System has a lot going for it. It's easy to use, affordable and meets standards set by the FDA and ISO. What sets this kit apart from the rest, though, is the medical-grade lancing device that comes with it. Several users reported that they are able to get an adequate blood sample with less pain than with other lancing devices.
Best for Children: DSS Precision Xtra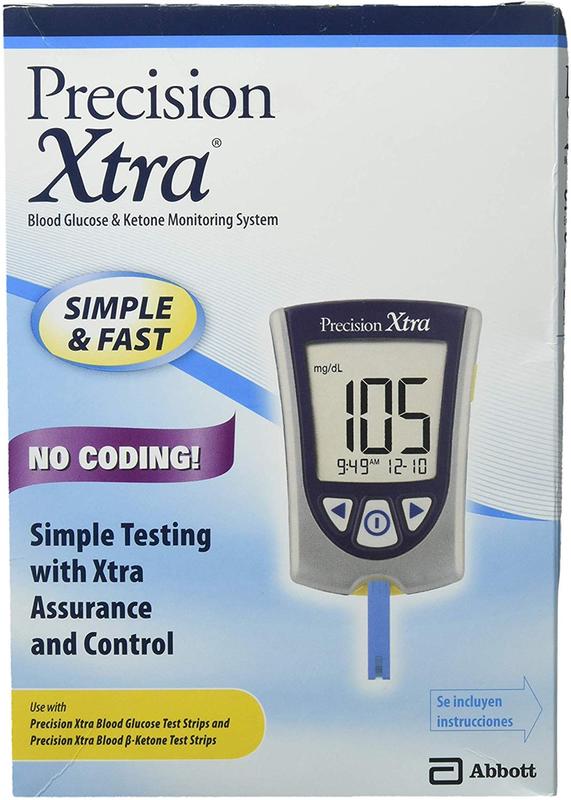 When choosing a glucose meter for children, it's important to look for one that makes checking blood sugar as easy as possible. One advantage of the DSS Precision Xtra is the type of test strip used in the machine. Touching the strips doesn't contaminate them, and you can add more blood to the same strip if you didn't extract enough the first time. This meter also doubles as a ketone monitor, so you can check sick kids for ketones at the same time you check their blood sugar.
Advertiser Disclosure: When you purchase through links on our site, we may earn an affiliate commission.