The Best Ovulation Tests for Monitoring Your Cycle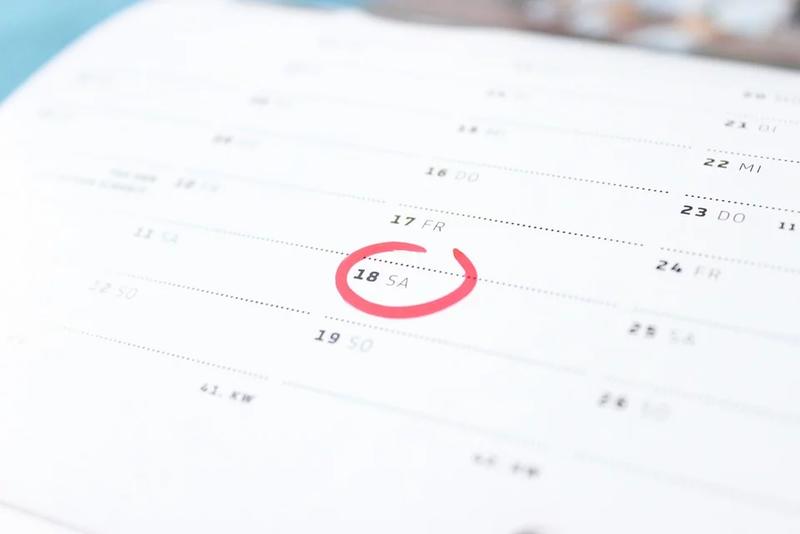 If you're trying to get pregnant, it's important to time sexual intercourse with the days that you ovulate. Although day 14 of the menstrual cycle is commonly labeled as "ovulation day," your actual ovulation day will vary based on the length of your menstrual cycle. For example, if you have a 35-day menstrual cycle, ovulation likely occurs much later. Check out some of the top ovulation tests to help you pinpoint your ovulation date.
Best Overall: OvaCue Fertility Monitor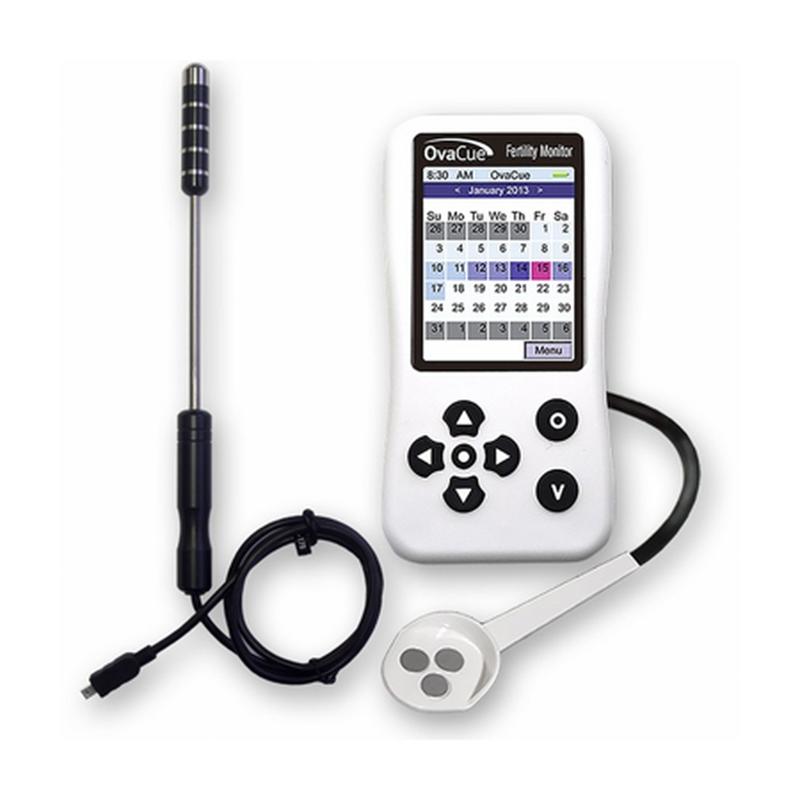 The OvaCue fertility monitor uses a vaginal and oral sensor to help you predict your ovulation date seven days in advance. Users of this fertility monitor rave about its accuracy; many women were able to get pregnant, even after months of trying. Women who use fertility medication report that this monitor is helpful for determining when they need to start or stop specific medications.
Best Value: Easy@Home Ovulation Test Strips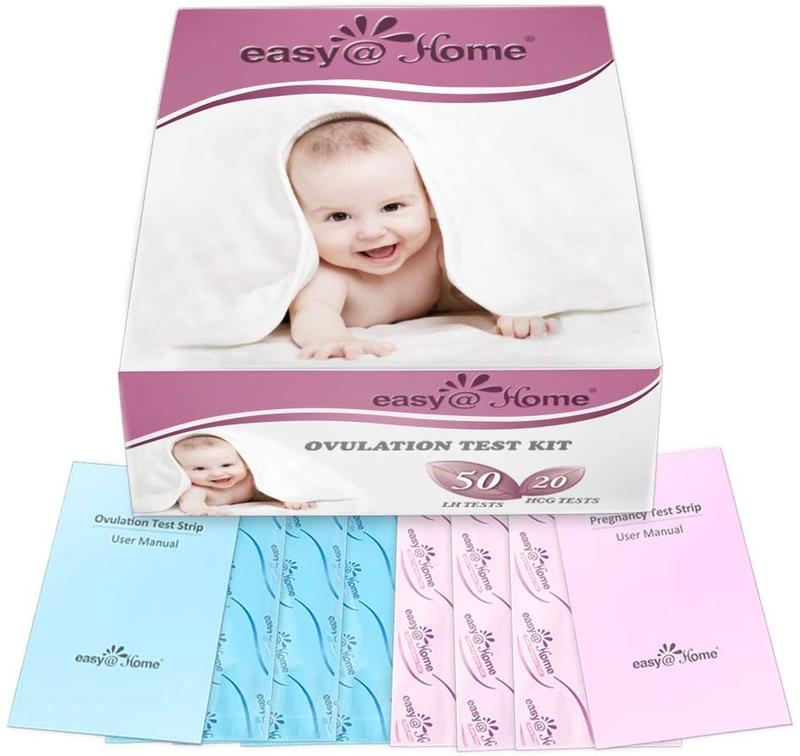 If you need to complete multiple ovulation tests each day, Easy@Home ovulation test strips are an affordable way to do so. Users praise these ovulation tests for being budget-friendly and simple to use. For the best results, users suggest holding the tests in your urine for five seconds before allowing the results to develop.
Best Digital Ovulation Test: Clearblue Digital Ovulation Test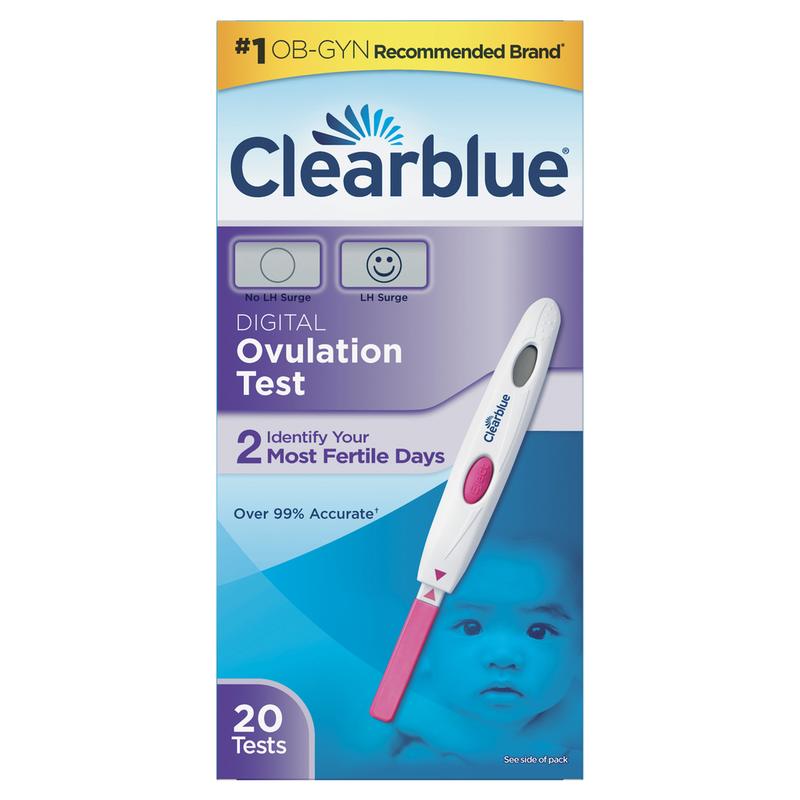 Clearblue digital ovulation tests take the guesswork out of reading your tests. Instead of trying to decipher a line, check the result window for a smiley face that indicates you're ovulating. Fans of these tests love that they don't have any lines to compare. They also appreciate that this test gives you the option to test by holding the test stick in your urine stream.
Best Alternative Option to Detect Ovulation: Femometer Basal Thermometer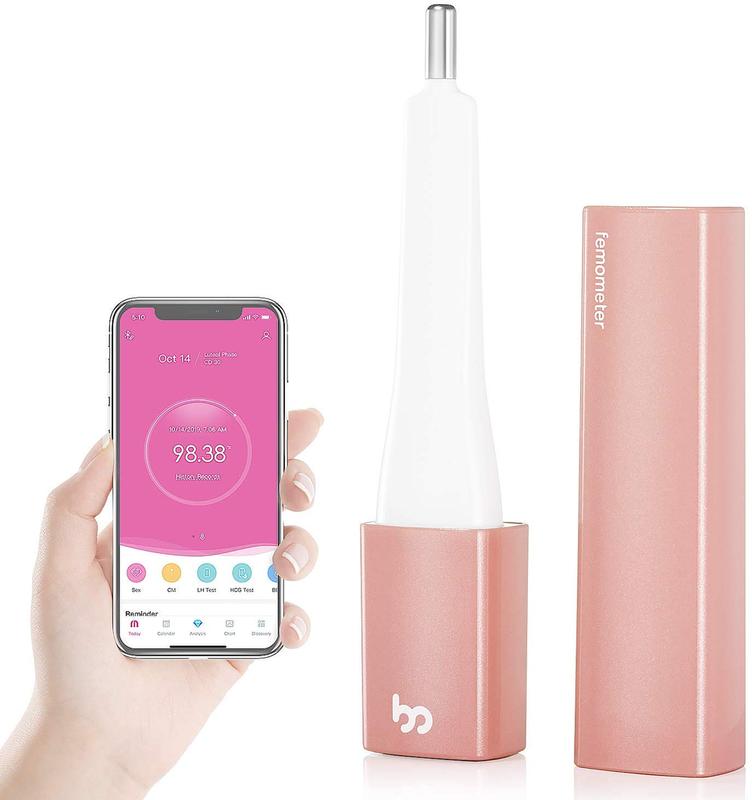 Urine test strips aren't the only option to test for ovulation. The Femometer basal thermometer makes it possible to test for ovulation by tracking your resting body temperature. Users find this thermometer easy to use and state that it gives a reading in less than a minute. They also rave about the coordinating app that you can use to track changes in your basal body temperature.
Best Option to Determine Your Ovulation Window: Clearblue Advanced Digital Ovulation Test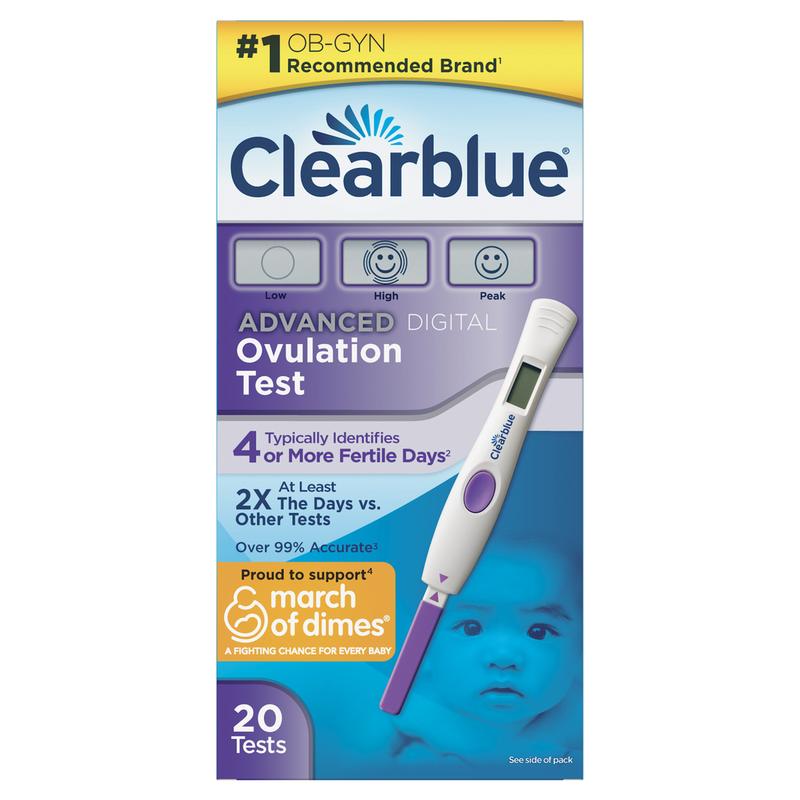 For many women, knowing what days are leading up to ovulation helps them get pregnant quicker. Use the Clearblue Advanced digital ovulation tests to identify four fertile days each cycle. Women who use these ovulation tests find the results easy-to-read and highly accurate. They find these tests helpful for identifying days prior to ovulation when pregnancy is a possibility.
Best Combo Ovulation and Pregnancy Test Kit: iProven Ovulation Predictor Kit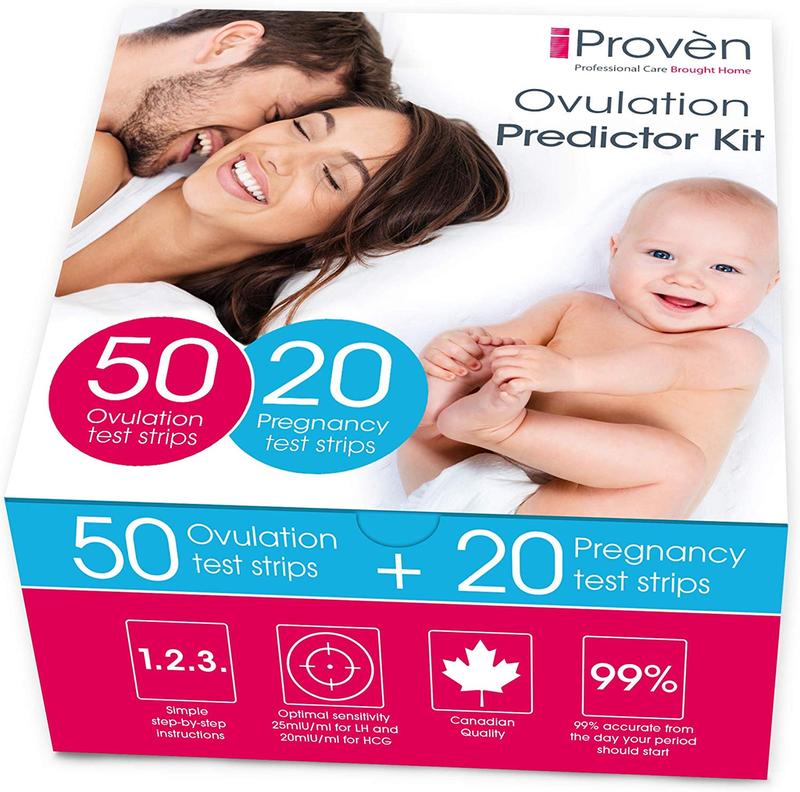 The iProven ovulation test kit is a fantastic buy that includes ovulation and pregnancy tests. You receive 50 ovulation strips and 20 pregnancy tests. Users of this kit find that it's a convenient way to track ovulation and begin early testing for pregnancy. They also report that both tests are highly accurate and useful to have when you're trying to conceive.
Best Ovulation Test to Use with Your Smartphone: Clearblue Connected Ovulation Test System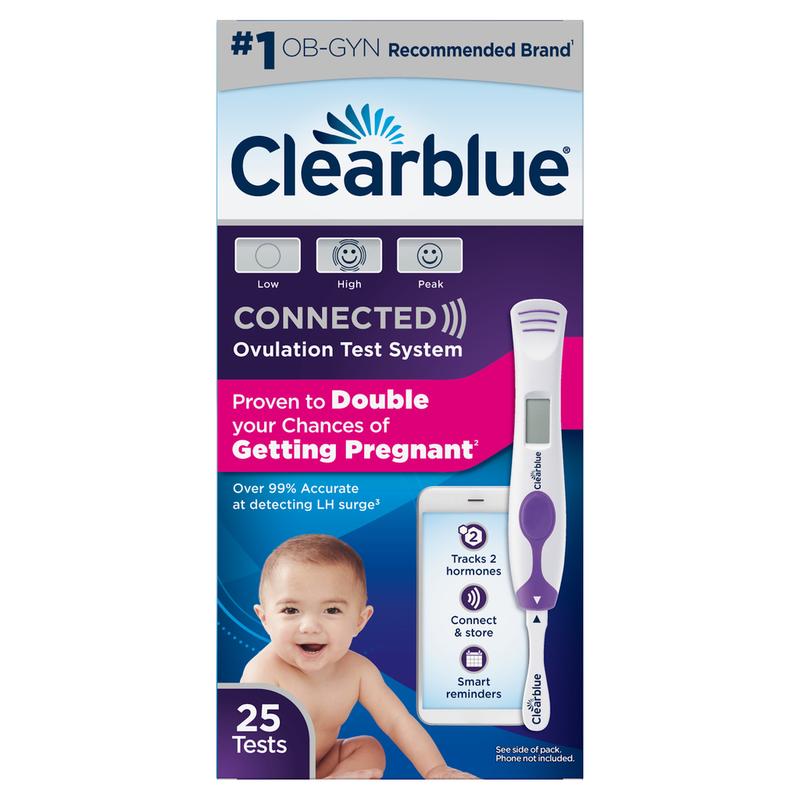 The Clearblue Connected ovulation test system automatically reports your ovulation results to an app on your smartphone via Bluetooth. You'll learn when you're at the low, high, or peak portion of your cycle for getting pregnant. Users love that the Clearblue app retains months' worth of menstrual cycle data that they can use to compare their cycles and assist with their efforts to get pregnant.
Best Bulk Buy for Ovulation Tests: PREGMATE Ovulation Test Strips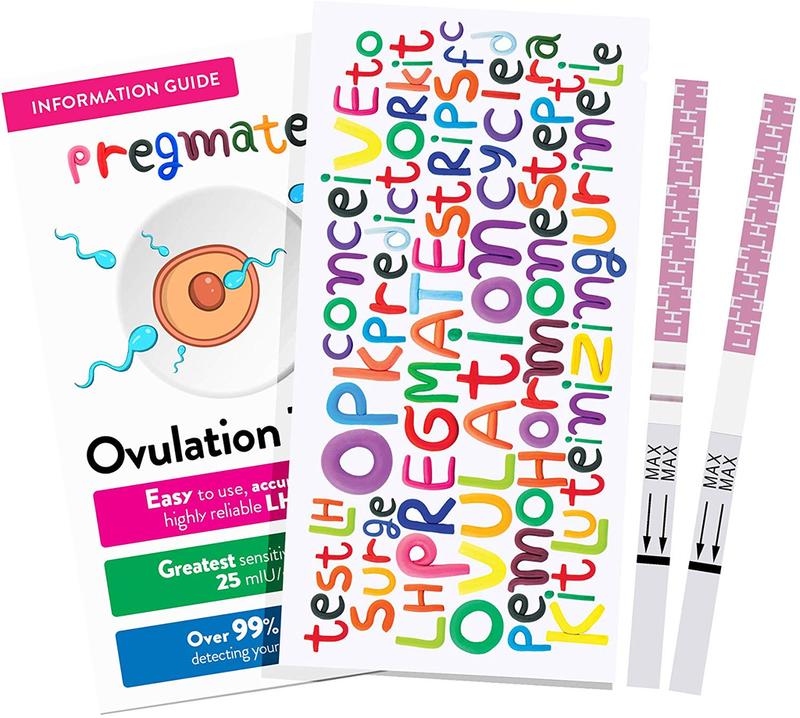 If you anticipate needing a large number of ovulation tests, check out PREGMATE ovulation test strips. A whopping 100 ovulation tests run between $20 and $25. These tests have more than 2,000 reviews and an ease-of-use rating of 4.7. Users also state that these tests are ideal for testing multiple times a day to detect your hormone surge.
Best Option for Tracking Overall Hormone Levels: Clearblue Fertility Monitor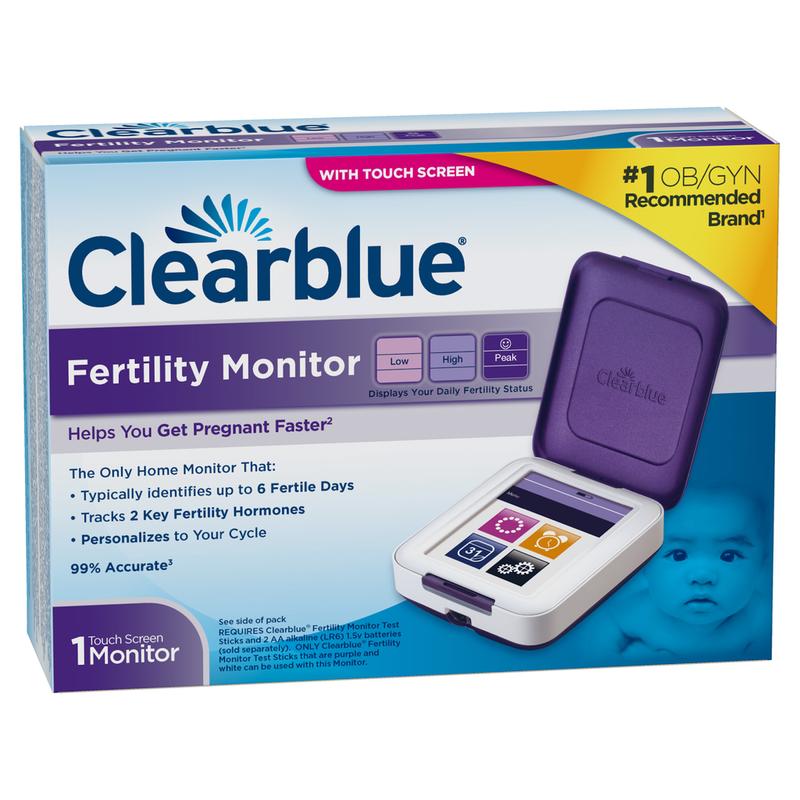 The ovulation tests with the Clearblue fertility monitor detect two fertility hormones to give you more information about your menstrual cycle. Users state that the screen on the fertility monitor is large and easy to read. They also like the compact size of the monitor and the test strips; if you travel a lot, your fertility monitor and tests won't take up a ton of room in your luggage.
Best Saliva Ovulation Test: Fertile-Focus Ovulation Microscope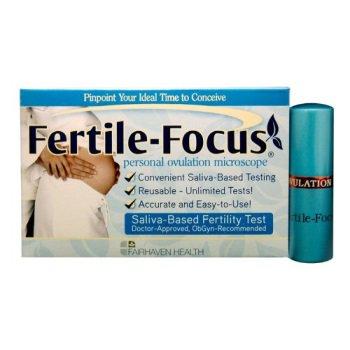 Patterns in your saliva are another way to detect ovulation. The Fertile-Focus microscope allows you to examine your saliva for the fern-like pattern that indicates you're getting ready to ovulate. Users state that once you get the hang of using the microscope, it's easy to detect the fern-like pattern. They like that this microscope provides a urine-free option to track and detect ovulation.
Advertiser Disclosure: When you purchase through links on our site, we may earn an affiliate commission.