The Best Tummy Control Shapewear for Women Over 50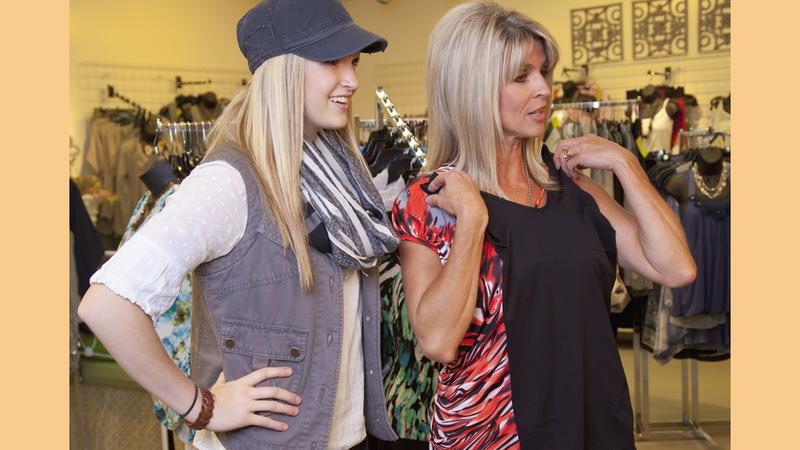 You never need a reminder, but each new struggle to squeeze into a figure-hugging piece of clothing really drives the point home that the struggle is real. As we get older, certain parts of our bodies start to do their own thing, no matter how much we beg them to stay firmly in place. While shapewear sometimes gets a bad rap for being ineffective or downright uncomfortable, the right high-quality pieces truly can tuck the tummy, slim the thighs and give the bust a little boost — boosting your self-esteem and confidence in the process.
Some shapewear can also provide additional benefits for women over the age of 50 in the form of added back support for pieces that shave inches off the midsection. Ready to look like a thinner new you? Check out our picks for some of the best shapewear for smoothing out your favorite dresses, skirts, pants and anything else with a snug fit.
How to Find Comfortable Tummy Control Shapewear
While shapewear is known for magically transforming a woman's figure, the mere mention of it may also strike fear and dread into the hearts of those who fear feeling smashed and chafed for hours on end. Rest assured that shapewear has come a long way since the age of Scarlett O'Hara-style corsets. The secret is to find items that are as comfortable as they are effective. Keep these tips and tricks in mind when selecting the perfect shape-control garments for your body.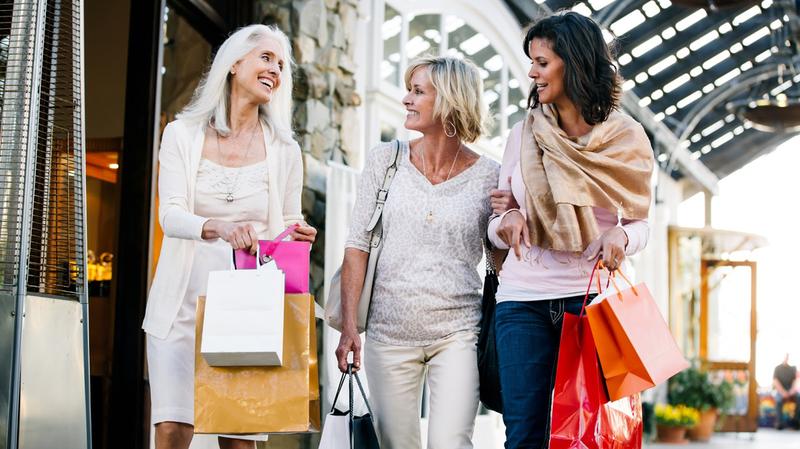 Pick the Right Control Level: Shapewear isn't a one-type-fits-all article of clothing when it comes to control. Support actually ranges from light to extra firm support. Before you begin your quest for the perfect undergarment, think about what you want to achieve. Light to firm control shapewear is designed to help accentuate your curves and smooth out problem areas while remaining comfortable and breathable. These pieces are great for everyday use in most cases.
Extra-firm shapewear, on the other hand, is a bit more hardcore and designed for special occasions when you want to look particularly stunning. Think of it as the secret weapon you pull out for weddings, formal events and special occasions.
Identify Your Target Area: Some shapewear focuses on targeting a specific area of the body instead of taking a broader approach. This allows each shape control garment to maximize improvement in the target zone. If you want to take this approach, you need to pinpoint the area you're looking to accentuate. Specifically for slimming your tummy, you can choose from high-waisted briefs or camisole-style garments to successfully smooth your waistline. Depending on the style, you might also get a little extra boost to the bustline or some control for the upper thighs.
If you're looking for a great overall solution, however, plenty of shapewear garments provide breathable full-torso support as well, but you can expect these garments to be more restrictive. Keep in mind that everyone's body is different, and you want to look for the best shapewear to help you achieve the look and comfort level that matters to you personally.
Best Basic Shapewear: Bali Women's Shapewear Ultra Control Shaping Brief
Wouldn't it be nice if you could enjoy all the benefits of shapewear while also luxuriating in the comfort of everyday briefs? As it turns out, that's exactly what the Bali Women's Shapewear Ultra Control Shaping Brief promises to deliver.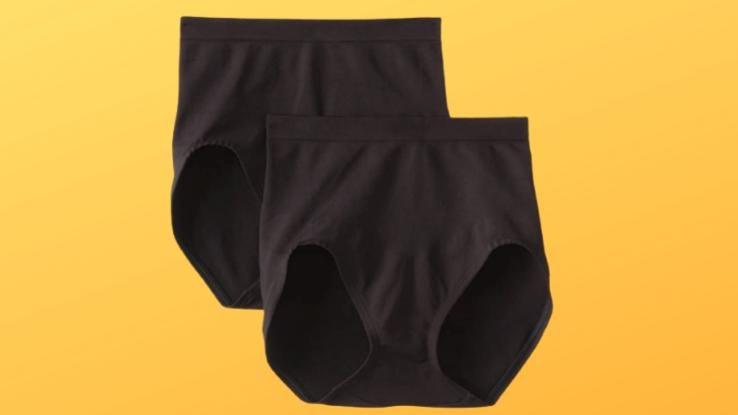 Made from 80% nylon and 20% spandex, these slimming briefs flatten your tummy and shape your derriere, all while remaining surprisingly comfortable throughout the day. The super soft, four-way stitching allows the brief to move with you — instead of riding up against you — which will quickly redefine your expectations for just how comfortable shapewear should be.
Best for Tummy and Thighs: SPANX Shapewear Tummy Control High-Waisted Power Shorts
If you're looking for the ultimate tummy flattener, then look no further than SPANX Shapewear's Tummy Control High-Waisted Power Shorts. Available in both regular and plus sizes, this shapewear doesn't fool around when it comes to keeping everything firmly in place.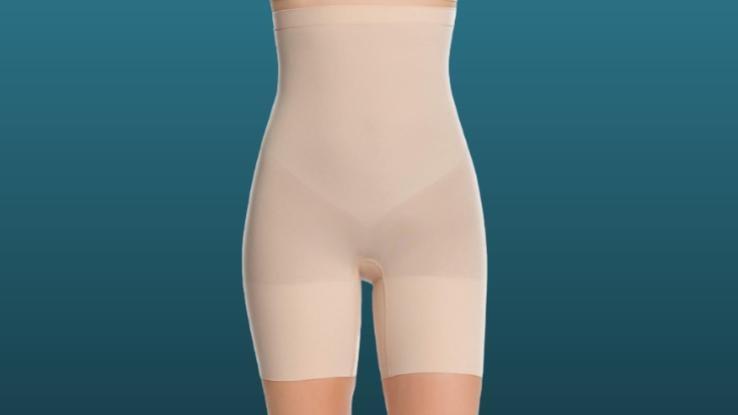 Designed to instantly shape your stomach and thighs, these shorts feature a high-waisted style that's guaranteed to do away with the muffin-top look once and for all. Best of all, they are equipped with a stay-put waistband to make sure the band doesn't accidentally start to slip or roll down as you move.
Best for Skirts and Dresses: Franato Firm Control Slimming Bodysuit
Want to go all out with a full-body solution? Franato Firm Control Slimming Bodysuit offers instant slimming for your thighs, flattening for your tummy and lifting for your breasts, all in one convenient garment. It's a great choice when you want to get that sleek, hourglass look without having to worry about the visibility of lines through your skirt, dress or pants.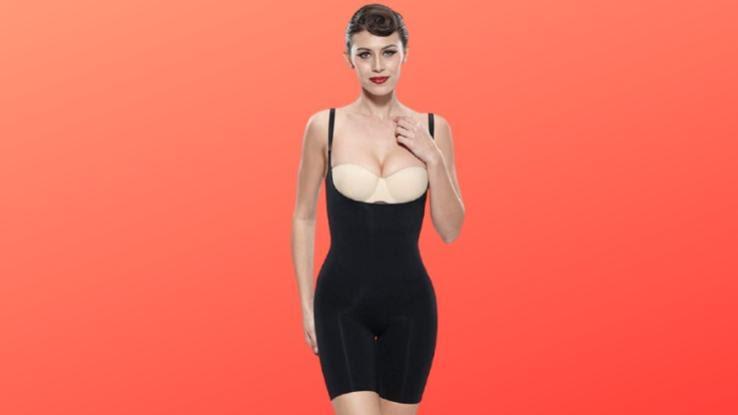 We know what you're thinking — what happens when I need to use the bathroom? One major bonus of this choice is that it comes with a hidden cotton gusset in the crotch area, which allows you to visit the ladies room without having to take the whole thing off — a huge relief indeed.
Best for Smoothing Tummy and Bust Areas: Bali Shapewear Lace 'N Smooth Cami
If you're looking for more upper body control from your bust to your tummy, then check out the Bali Shapewear Lace 'N Smooth Cami. Made from gorgeous lace material, it offers all the beauty of lingerie but with the sneaky support of smoothing shapewear.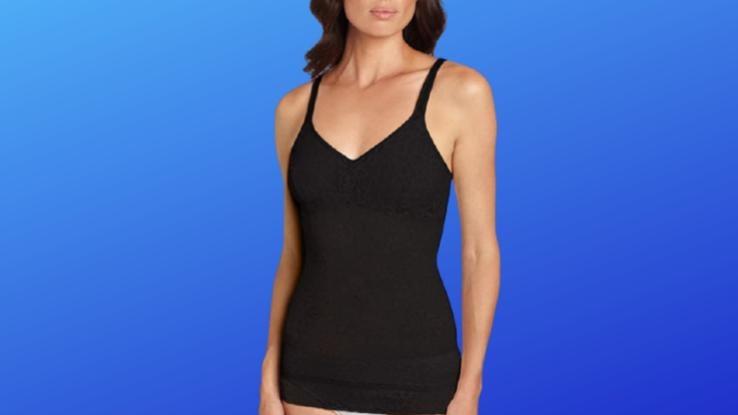 The soft-lined cups add extra breast support, while the extra length allows you to pull down the bottom for added tummy and hip support. This one is a great choice if you're looking for slimming tummy support, but you don't want to wear full-coverage briefs or shapewear shorts.
Best Overall Coverage: Bali Shapewear Lace 'N Smooth Body Briefer
If you love the look of the Bali Lace Cami but you also want that extra support for the hips and buttocks, then don't worry. The Bali Shapewear Lace 'N Smooth Body Briefer has you covered with a full-body solution that comes in the same sexy design.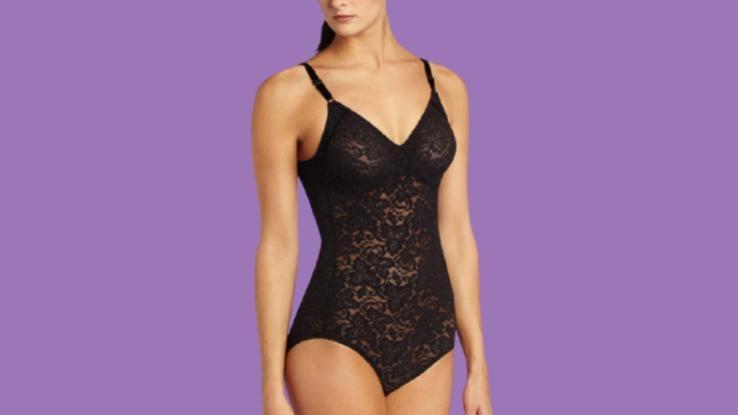 Made from stretchy lace that's both breathable and beautiful, it offers all-around coverage that features softly lined underwire cups and a no-lines bottom. The Body Briefer is an awesome way to accentuate your curves in all the right places while enjoying the emotional boost of rocking some pretty lingerie.
Best for a More Defined Waist: Perfectly Curvy Firm Control Strapless Waist Cincher
Waistline worries? Say goodbye to them permanently with the Perfectly Curvy Firm Control Strapless Waist Cincher. Besides helping you look great by instantly shedding inches off your midsection for a special occasion, this one is ideal for recovery after having a baby or abdominal surgery. It's designed to provide all the benefits of an old-school corset — with none of the discomfort.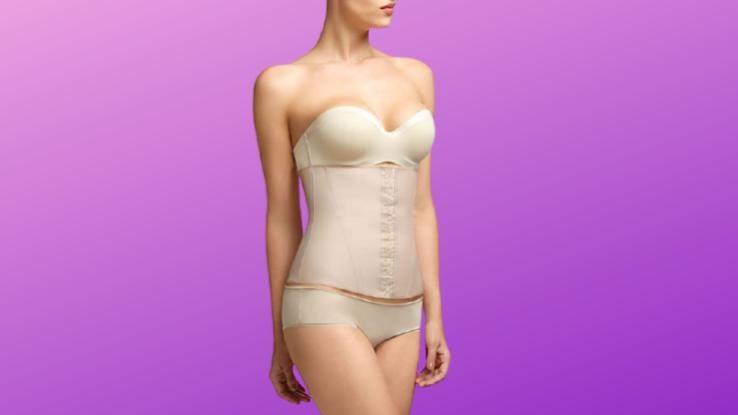 Easy to wear discreetly under any outfit, this waist cincher offers the perfect way to shape your waist and enjoy added back support all in one. With flexible steel bones, it helps redirect the weight of your midsection to all the right places while encouraging better posture without hurting your back. Achieving an hourglass figure has never been so easy!