Under Eye Creams That Will Help Repair Your Skin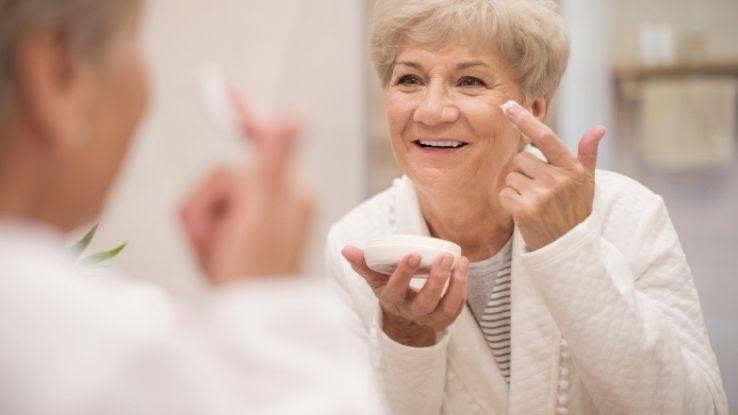 For many people, caring for the delicate skin under the eyes is an ongoing source of frustration. This particular problem area is a challenging one to tackle, and your attempts to manage it can seem never-ending at times. From undereye bags and puffiness to dark circles and wrinkles, numerous unappealing issues prompt millions of consumers to try different eye creams each year. When you're on the hunt for the best eye cream for your skin, the first thing to remember is the area around the eyes is more delicate than other parts of your face, so it's important to use creams specifically designed for the undereye area. Otherwise, you could over moisturize this skin and actually cause the types of problems you're trying to solve.
Undereye creams work to minimize fine lines as well as provide general protection and hydration. If you have a specific bothersome issue, such as dark circles, be sure to look for an eye cream that addresses your precise problem area. It's important to note that many undereye issues are a direct result of lack of sleep or high stress levels. While an undereye cream can usually help mask the problem, it won't effectively stop the issue from happening on its own. It's up to you to take the necessary steps to take good care of your body and your health.
When it comes to skincare, the earlier you focus on taking care of your skin — it's the body's largest organ, after all — the better. An undereye cream should be part of your routine from a young age, long before you see any wrinkles, but it's never too late to give your undereye area a refreshing boost. Not sure where to find the best undereye creams? We put together this helpful list to get you started on skin repair in no time.
How to Apply Eye Cream for the Best Results
Before we check out some of the best undereye creams to use, it's important to understand how to correctly apply an eye cream and how often you should apply it. Start by checking the label on your eye cream for instructions on applying it before or after moisturizers and other products. If the label doesn't offer this information, then the order of application generally comes down to the thickness or heaviness of each product. Apply lighter products like thinner lotions and serums first and then add heavier creams on top of them.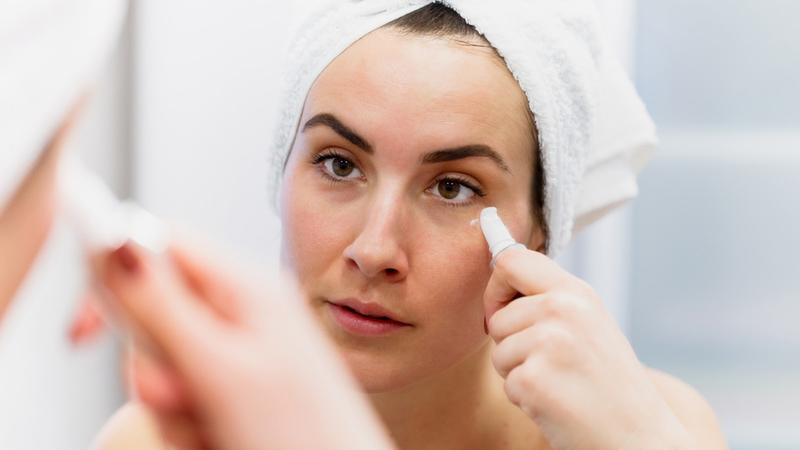 Make sure you don't apply too much cream. It rarely takes more than a pea size drop to cover both of your undereye areas. For the best results, apply your eye cream during your morning routine and then again as part of your bedtime routine at night. Gently tap or very lightly smooth the cream across the area, using only very light pressure, and avoid getting the cream too close to your actual eyes to avoid irritation.
If the eye cream you choose comes with specific instructions that differ from these general rules, then follow the instructions provided by the manufacturer. Company websites may provide helpful information as well. Keep in mind that the experts who make the product will always have the best advice for using it.
Best for Dark Circles: Drunk Elephant C-Tango Multivitamin Eye Cream
Drunk Elephant is a beloved brand among skincare enthusiasts for its effectiveness across the full spectrum of skin types. In particular, the company's C-Tango Multivitamin Eye Cream offers a perfect solution for treating dark circles with enriching ingredients. You can gradually watch all those nagging fine lines and wrinkles disappear as well.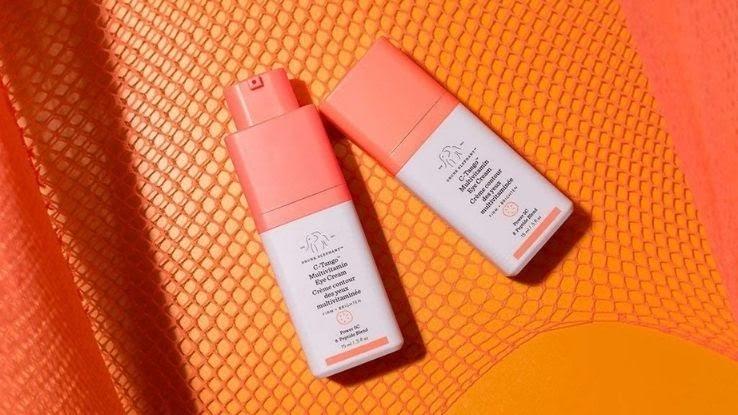 With five forms of vitamin C, eight peptides and cucumber extract, the soothing blend leaves your skin with a smoother texture around the eyes and gives your skin tone a restorative brightening boost. It's also completely free of any parabens, sulfates and phthalates, making it a perfectly safe option for those with sensitive skin.
Best for Fine Lines: Dr. Dennis Gross Skincare Ferulic + Retinol Eye Serum
Another cult favorite, Dr. Dennis Gross Skincare Ferulic + Retinol Triple Correction Eye Serum is ideal for anyone with extra sensitive skin. The special retinol and ferulic acid formula in this potent undereye potion leaves you with a youthful look that will attract attention.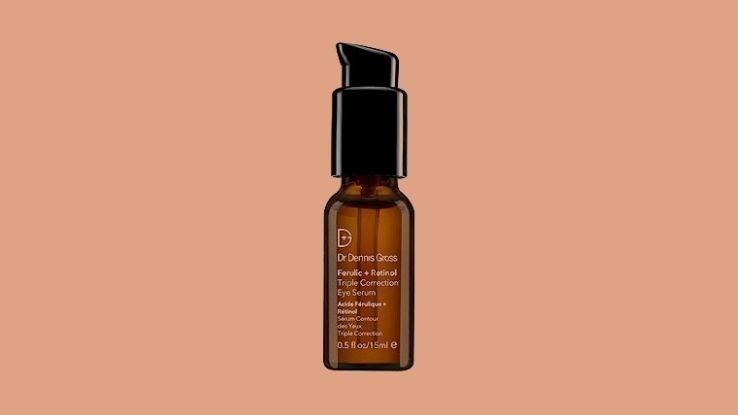 The breakthrough retinol ingredient provides the eye area with light hydration while ferulic acid focuses on infusing your skin with the vitamins it needs to stay healthy. This serum has been praised for improving undereye skin texture and calming any irritation caused by external factors.
Best for Bags and Puffiness: Colorescience Total Eye 3-in-1 Anti-Aging Renewal Therapy
If you're struggling with bags and puffiness around your eyes and need a cream that corrects, protects and addresses your undereye cream concerns, then Colorescience is an excellent choice. Along with creating brightening and restoring effects, Colorescience Total Eye 3-in-1 comes with SPF 35 sunscreen protection to ensure your delicate undereye area is always protected from the sun and environmental stressors. This makes it an ideal option for those who are living in hot climates.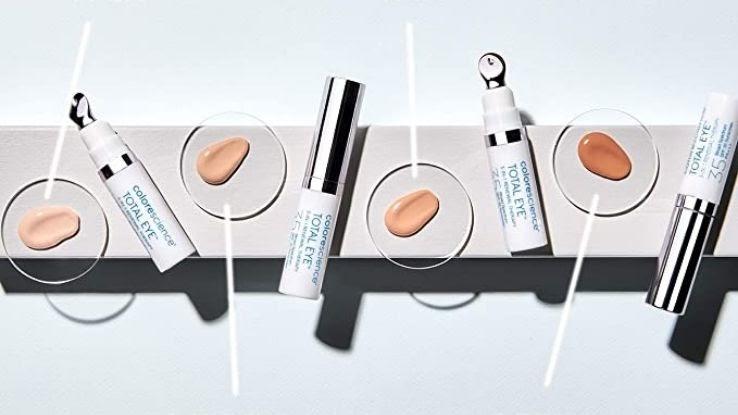 It's important to note that although this cream comes with a slight tint, it may not work as a concealer for every skin shade. The company recommends you blend it with your favorite concealing product for the best finished effect.
Best for Dry Skin: Kiehl's Creamy Eye Treatment with Avocado
Kiehl's Creamy Eye Treatment comes packed with plenty of hydrating benefits, thanks to avocado oil that gently moisturizes the eye area. It's the perfect skincare solution if you have dry skin under your eyes.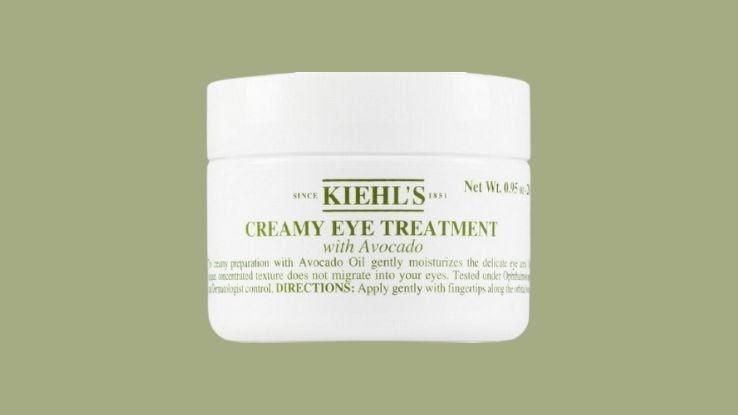 The cream's antioxidant properties protect against external aggressors and ensure your eyes stay free of irritants, allowing your itch-prone dry skin to stay calm and cool. You can use this cream in the morning and at night, but it's important to pair it with an appropriate moisturizer to avoid overhydration.
Best for Sensitive Skin: CeraVe Eye Repair Cream
If you have sensitive skin, it's always important to pay close attention to the ingredients listed on any skincare products you purchase. CeraVe's Eye Repair Cream is without a doubt the most gentle option on our list. The cream is completely free of any fragrance, and the gentle ingredients won't clog your pores, even with frequent use.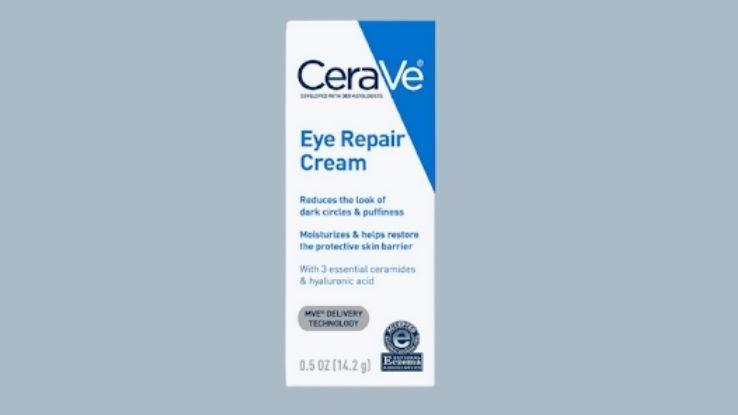 As a perfect all-around treatment, it protects and brightens your undereye area while providing soothing moisture in the form of hyaluronic acid. The ceramides in the formula also protect your skin from any external irritants.