Gift Guide: Affordable, Colorful Eyeshadow Palettes for Every Mood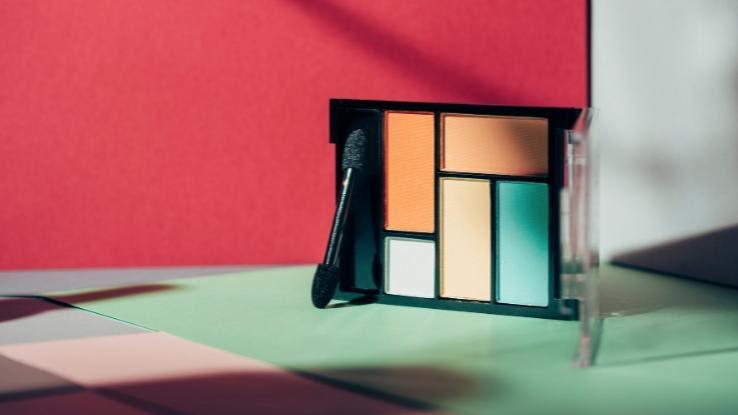 Have a friend or loved one who's just getting into makeup — or already can't get enough of it? A gorgeous new eyeshadow palette is sure to set any cosmetic lover's heart aflutter. Whether you're looking for a great gift for the makeup maven in your life or you're in the market for a new eyeshadow palette to add to your own collection, you can't go wrong with palettes.
Incorporating multiple different shades and finishes into one convenient case, shadow palettes make a great grab-and-go makeup option and often simplify the process of pairing hues together. They're available in thousands of different color combinations, though, so how do you choose the right one for your recipient's needs? To make things easier, we've rounded up a variety of fun eyeshadow palettes that offer the perfect shades for every mood. Whether you're looking for a good starter palette for beginners or a collection that comes with a huge range of shades to experiment with, we've got a little something for everyone.
Tips and Tricks for Applying Eyeshadow No Matter the Mood or Look You Want
When you're first getting into eyeshadow, achieving the perfect application can seem like an artform unto itself — and it is, in a way. Makeup artists choose colors and use different application techniques to create moods with makeup, from sultry to bold to natural and everything in between, and these tips, tricks and essential products can help you in your quest.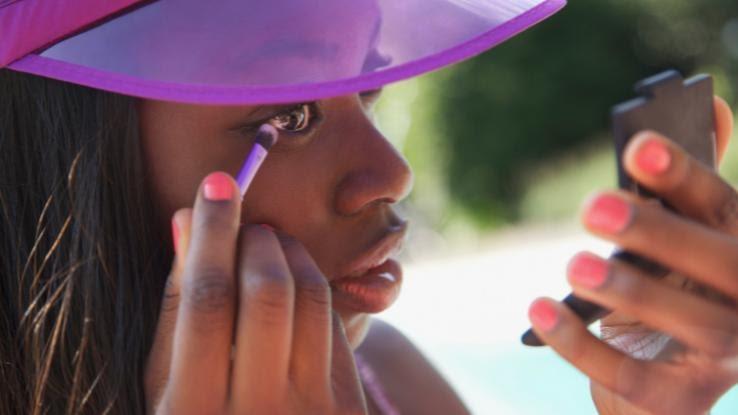 Using Primer: Many of us have that one friend whose eyeshadow seems to stay magically perfect throughout the day. Ever wonder how they do it? It's highly likely that their secret lies in a good primer. Similarly to primer for paint — bear with us, here — primer creates a smoother base and texture. By applying primer to your eyelids before you do your eyeshadow, you create a thin barrier between your makeup and the natural oils in your skin. This can keep your eyeshadow in place much longer and reduce the need for touch-ups. It also helps your shadow go on smoother and prevents creasing.
Finding the Perfect Shade for Your Eye Color: Not sure which colors to start out with? While some palettes are designed to create a certain style or mood, you can never go wrong with a color design that naturally complements your eye color. If you have blue eyes, aim for bronze, peach and gray tones to help your eyes really pop. For green eyes, plum or rust shades tend to create a beautiful effect. Brown eyes are highly versatile, but gold and purple shades are especially gorgeous choices.
Know Your Way Around Your Palette: One of the most important parts of getting a new palette is knowing which shade goes where, no matter what look or mood you decide to create. Generally, the lightest shade is meant to serve as a base color and goes all the way from your lash line to right beneath your brow. Then you'll select another, slightly darker shade to go across your eyelid itself. Last but not least, use the darkest colors as your liner. Use a thinner, angled brush to apply it right above your upper lash line.
Learn From the Masters: These days, there are so many great beauty vloggers on YouTube who offer lessons about expert application techniques and ways to create different moods and looks. Check out videos by makeup pros like NikkieTutorials, Zoella and others.
Best Affordable Everyday Eyeshadow Palette
If you're looking for a great everyday palette, check out the Milani Everyday Eyes Eyeshadow Palette, which is available in 10 different tone options. Each delightfully affordable palette comes with six richly pigmented colors that are ideal for contouring, highlighting and lining your eyes to perfection. These collections are mostly neutral in tone, so they're ideal for creating work- and daytime-friendly looks that enhance your eyes without making a bolder statement.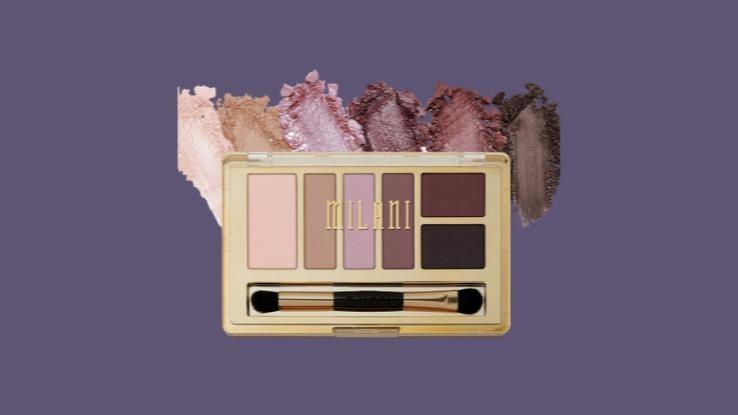 The experts at Milani have designed each set with shades that are guaranteed to complement one another, no matter how many different ways you use them. They've even included a step-by-step instruction guide that can help you achieve beautiful results every time. Certified cruelty free, affordable and high quality, this one's an excellent choice for either a gift or personal use.
Best Eyeshadow Palettes for Beginners
If you've just started experimenting with eyeshadow or are looking for a great gift for a beginner or teen, check out the Maybelline New York The City Mini Eyeshadow Palette in Brooklyn Nudes. This is a solid palette to start with, as it comes with six different highly pigmented colors, each made from a creamy formula that's so easy to apply that it glides right on.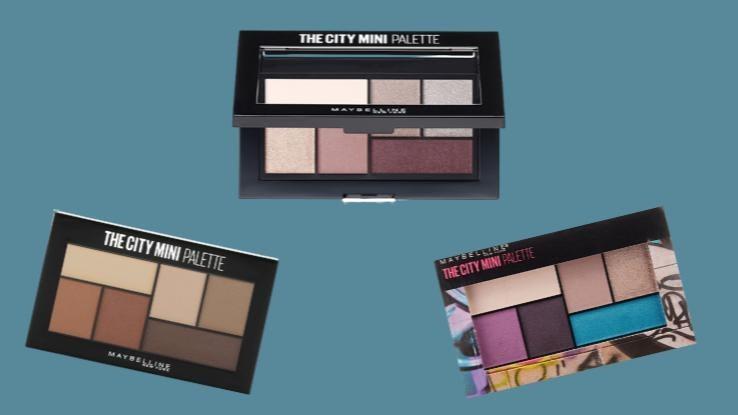 Best of all? Maybelline makes a wide variety of Mini Eyeshadow Palettes so that you can try multiple color themes without making a huge investment. If you're in the mood to try out something a little bolder, get the Graffiti Pop Eyeshadow set. Want a collection that goes great with almost any outfit? Check out the Chill Brunch Neutrals palette. If you're helping your recipient build their makeup wardrobe from scratch, opting for all three is a perfect way to give them a variety of essentials to experiment with.
Best Eyeshadow Palette for Sensitive Skin
If you're concerned about the effect of eyeshadow on your recipient's sensitive skin, you'll want to check out LORAC. Founded by celebrity makeup artist Carol Shaw to give everyone access to high-quality products made with healthy ingredients, LORAC's eyeshadow palettes are perhaps some of the brand's most well-known offerings because of how highly concentrated the colors are — even in neutral shades. Plus, palettes like the LORAC PRO Matte Eye Shadow Palette are infused with soothing botanicals to ensure that each shade feels as great as it looks.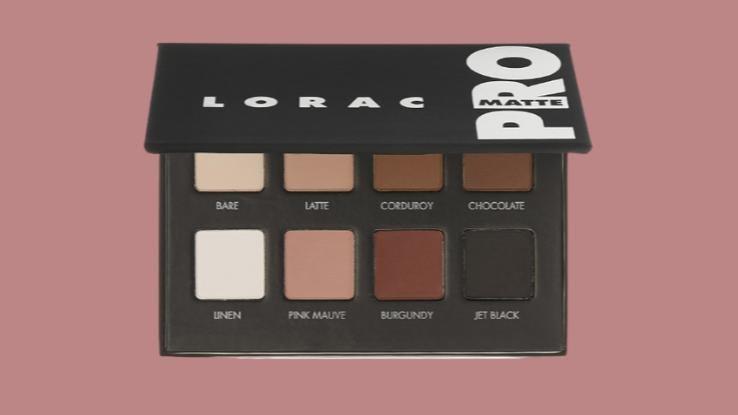 Each ultra-pigmented shadow is designed to glide on with a velvety-smooth consistency and applies easily either wet or dry. Whether you use them to define, shade or line your eyes, you'll enjoy a long-lasting look that your skin is sure to love.
Best Overall Quality Eyeshadow Palette
When it comes to high-quality eyeshadow brands, Urban Decay has earned a well-deserved reputation as one of the best. Your lucky giftee can experience the difference when you surprise them with the Urban Decay Naked2 Basics Eyeshadow Palette. It comes with six neutral matte shades that complement a wide range of skin tones. Plus, these basic shades work with just about any other palettes you can find, making them super versatile. If your recipient is tired of powdery eyeshadows that seem to disintegrate with wear, they'll need to get ready for a whole new experience.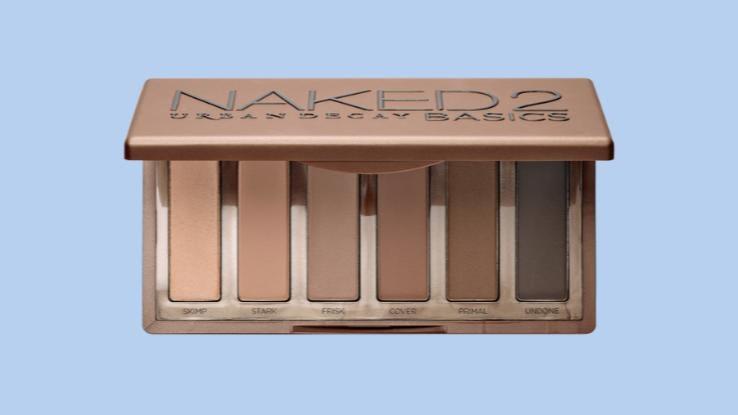 This particular set is perfect for creating an everyday natural look or for use as a base or highlight for bolder colors. Urban Decay uses its own proprietary Pigment Infusion System to produce eyeshadows that have rich, velvety textures and unrivaled staying power. In addition, its eyeshadow primer is famous throughout the beauty community for keeping shadows in place for hours without budging.
Best Eyeshadow Palette for All Those Colorful Looks
Is your recipient ready to move beyond basic neutrals and into some totally fun new territory with their makeup? If so, gift them the ability to instantly try out every bright color under the sun without having to purchase dozens of different palettes. The 60 Colors Eyeshadow Palette is a colossal, 60-shade set that makes an amazing gift for a loved one or yourself. Each shade is made from cruelty-free vegan ingredients and boasts a creamy texture that's great for blending.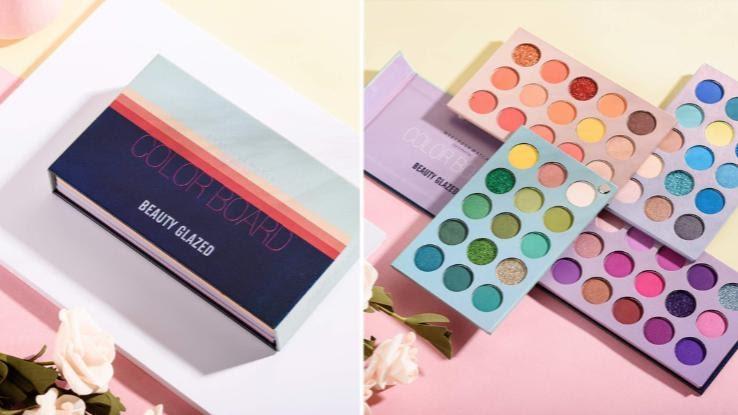 Highly pigmented and long-lasting, the colors in this kit make it possible to create any look you can dream up, and it's an incredible set to add to your collection if you love trying out a wide variety of different looks. From stunningly bold rainbow designs to smoky eyes with pops of color, any makeup mood is possible with this well-rounded palette.