The Best and Most Reliable Clothes Dryers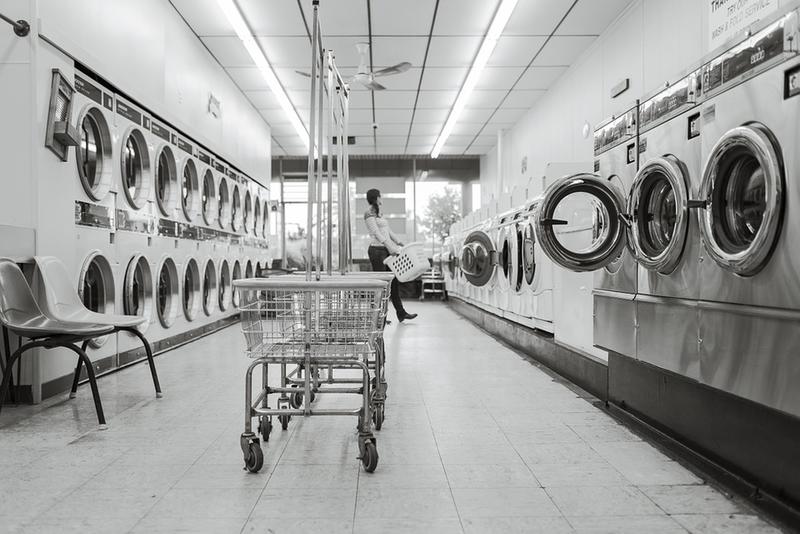 If your current clothes dryer is taking multiple cycles to dry your clothing, or if you need a clothes dryer for an unconventional situation like when camping or living in a space without a traditional dryer vent, it's a good idea to know what options are available. Check out some of the top clothes dryers that will leave you with dry, wrinkle-free clothing that smell and look amazing.
Best Overall: Maytag Electric Dryer With Advanced Moisture Sensing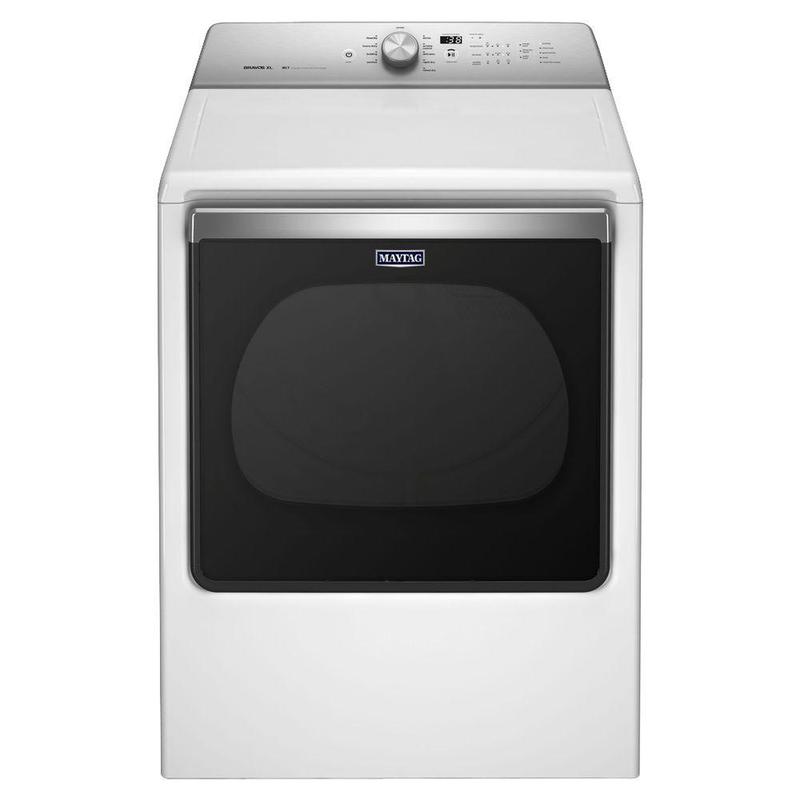 The Maytag 8.8-cubic feet electric dryer with advanced moisture sensing has it all: a POWERDRY cycle to quickly dry clothes, a spacious drum, and moisture sensors that ensure clothes dry evenly. This dryer has over 6,000 reviews and a 5-star rating. Users rave about the unit's affordable price ― between $600 and $900 ― its multiple drying options, and its reliable performance.
Best Value: Whirlpool Electric Dryer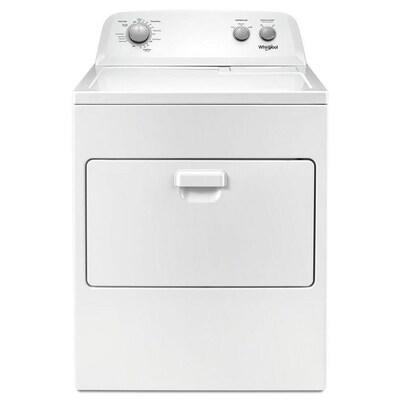 The Whirlpool 7-cubic feet electric dryer is a basic model with a budget-friendly price tag ― between $400 and $600 ― and a reliable performance. Users state that the settings on this model are limited yet functional and efficient. They like having the option to choose between a timed-dry cycle or an auto-dry cycle that senses the moisture level of your clothing.
Best for Compact Spaces: hOmeLabs Compact Laundry Dryer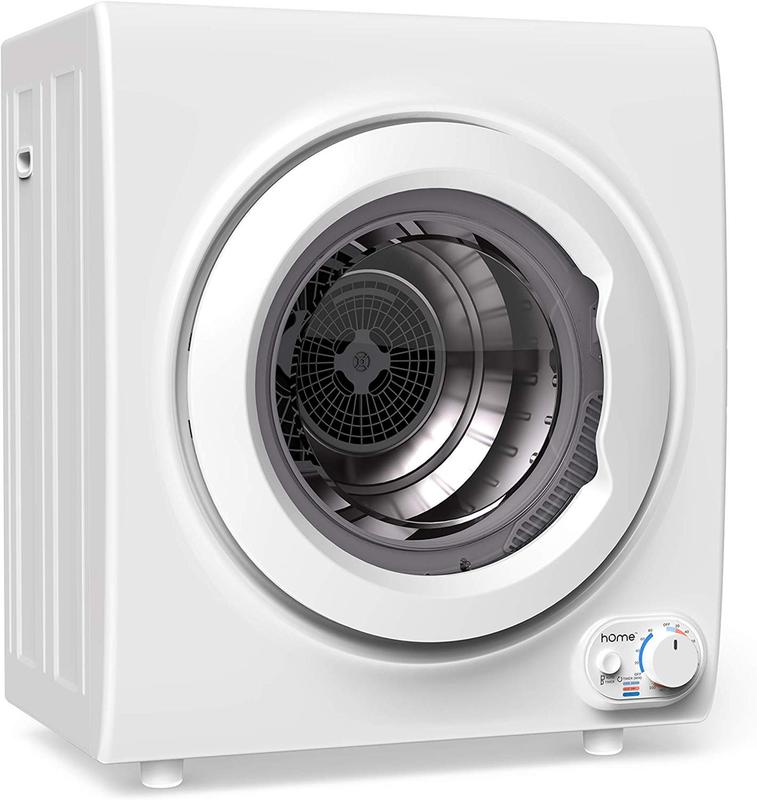 The hOmeLabs compact laundry dryer is an excellent selection for smaller homes and spaces, like apartments, dorms, and modular homes. Users report that this dryer offers the same performance as larger units. It's lightweight and easy to install. Note that this compact dryer does need to be vented. However, you can vent it inside with the appropriate venting kit.
Best for Spin Drying: Panda Portable Spin Dryer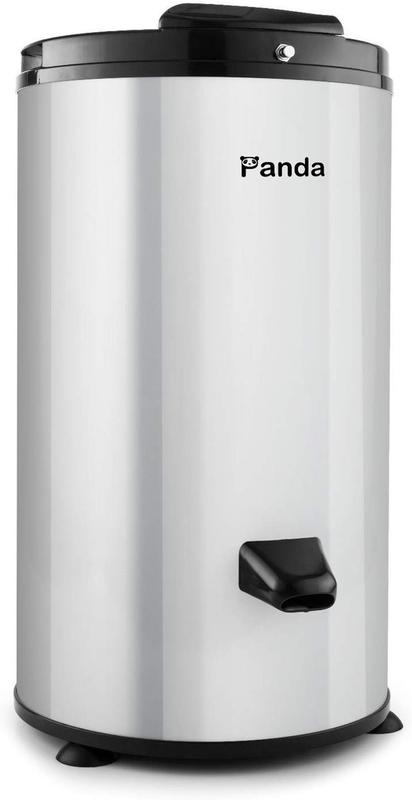 Shorten drying times with the Panda portable spin dryer. Users like to use this spin dryer before hanging their laundry on a clothesline or using a traditional clothes dryer. They report that the unit rarely gets out of balance, isn't overly noisy, and does a fantastic job removing extra moisture from their clothing.
Best Portable Clothes Dryer: MANATEE Portable Clothes Dryer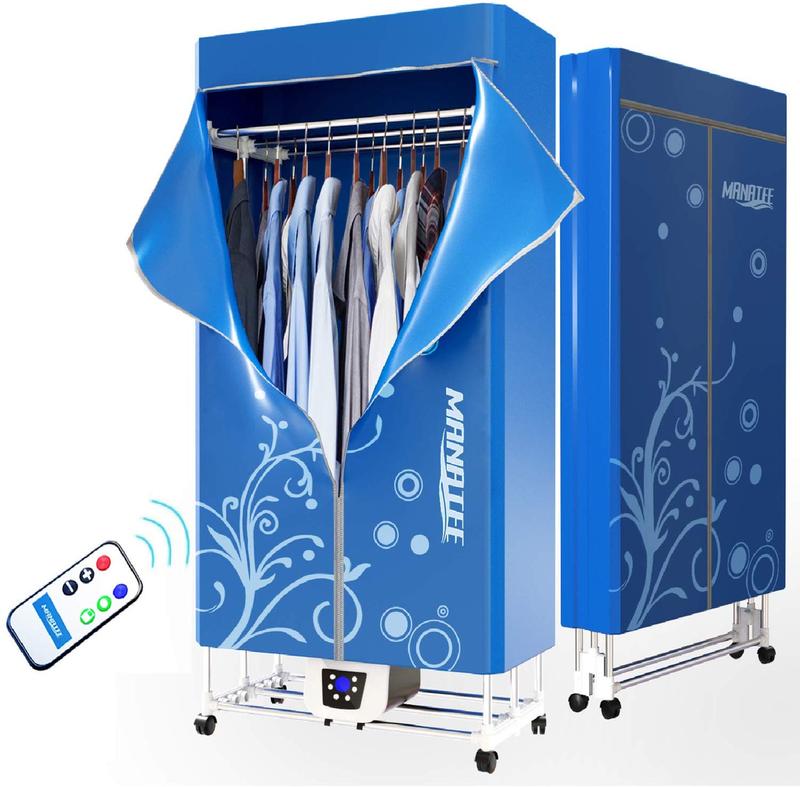 Use the MANATEE portable clothes dryer anywhere you have access to electricity. Fans of this portable dryer love to take it on tent and RV camping trips. It has a large capacity that allows clothes to dry free of wrinkles. They find the remote a convenient feature that enables them to start or restart the dryer from another room.
Best Combination Washer/Dryer: LG Combination Washer and Dryer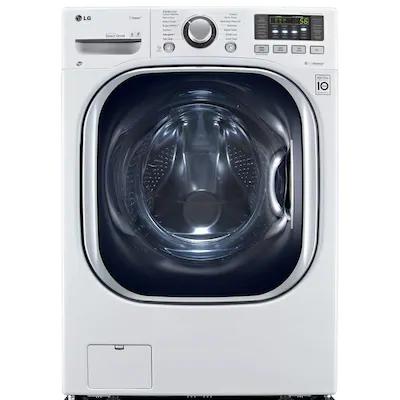 Wash and dry your clothes using a single product with the LG combination washer/dryer. Users love that this unit doesn't require any dryer venting and uses a normal electrical outlet. They state that it does a superb job washing and drying clothes, though it does take a little longer than conventional appliances. The small size makes it a great selection for apartment and dorm living.
Best Wi-Fi Compatible Clothes Dryer: LG SmartThinQ Electric Dryer
Expand your home's automation with the LG SmartThinQ electric dryer. Users who prefer a Wi-Fi enabled dryer love that you can access the dryer's features remotely. Mobile notifications that the drying cycle is over enable you to keep your laundry moving as quickly as possible. This dryer also wins points for its quiet operation and easy-to-read digital display.
Best Large Capacity Clothes Dryer: Maytag 9.2-Cubic Feet Clothes Dryer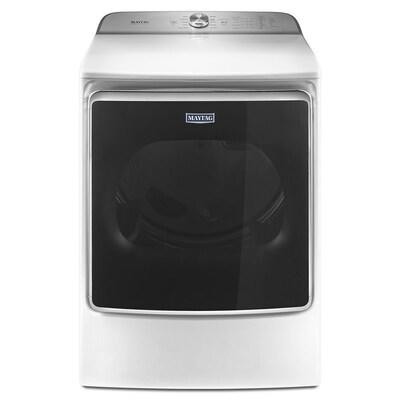 The Maytag 9.2-cubic feet electric dryer is the perfect solution if you have a large family or want to cut down on the time you spend doing laundry. Fans of this clothes dryer report that it's a huge time-saver, enabling them to cut the amount of time they spend on laundry in half. The unit also eliminates the mildew smell from towels and large comforters.
Best Clothes Dryer With Steam: LG Steel Gas Clothes Dryer With TrueSteam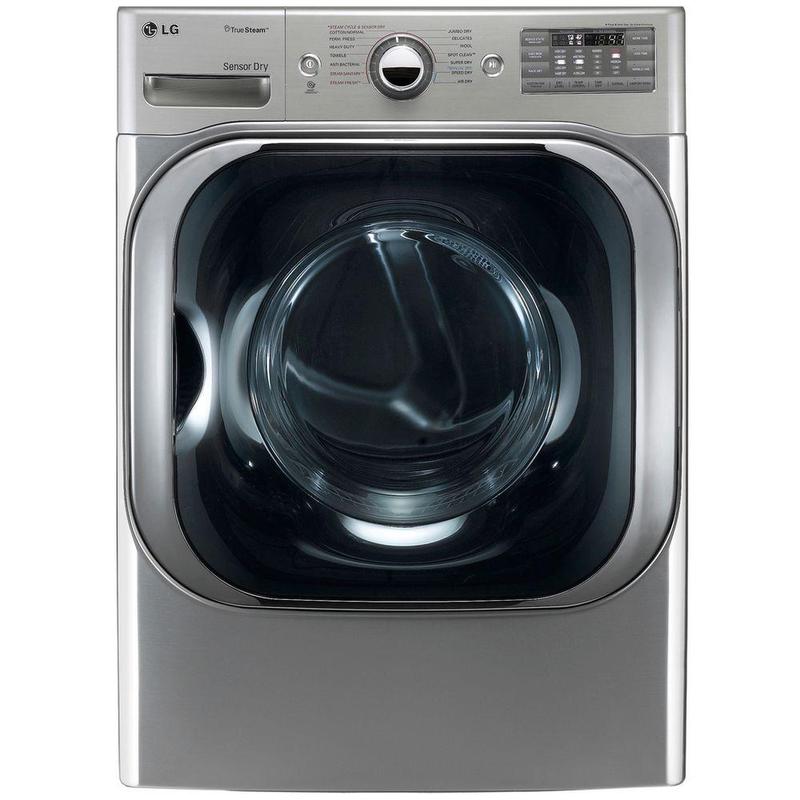 If you want the option to dry your clothing using a steam drying cycle, check out the LG gas dryer with TrueSteam. Users report that the TrueSteam feature is an excellent option to sanitize non-washable items. The TrueSteam cycle is also effective at removing wrinkles and creases from clothes, enabling you to skip the extra chore of ironing.
Best Option for Multiple Dryer Cycles: Electrolux Electric Clothes Dryer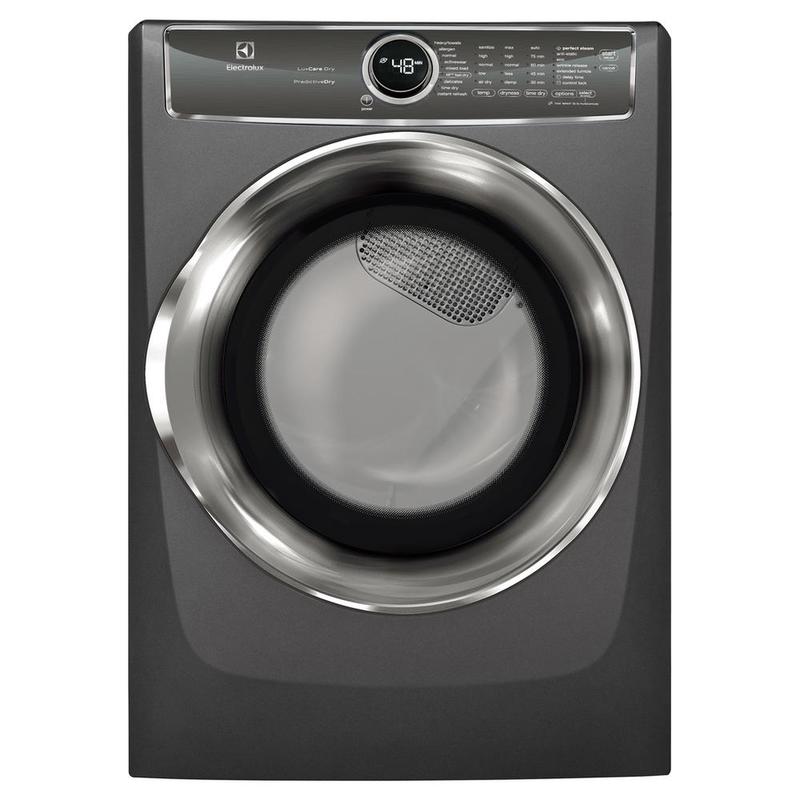 The large assortment of dryer cycles offered by the Electrolux electric dryer make it possible for you to customize the drying cycle so that it's well-suited to the material and size of your laundry load. Users like that they can efficiently dry anything from delicates to large comforters in this dryer. It has a cycle that removes allergens that many find convenient for keeping their allergies under control.
Advertiser Disclosure: When you purchase through links on our site, we may earn an affiliate commission.