Top Quality, Affordable Mattresses for Every Type of Sleeper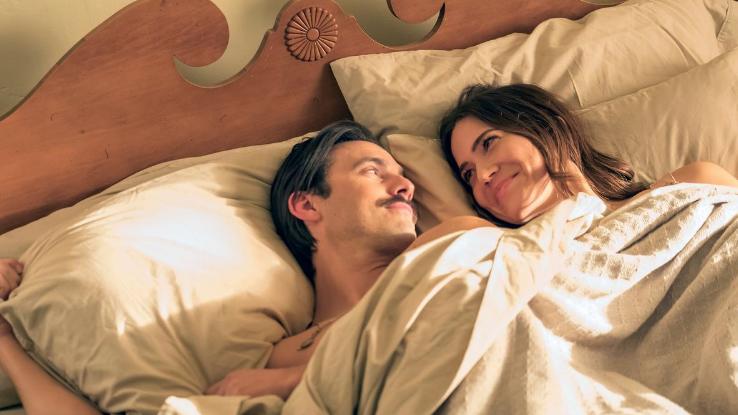 From memory foam to innerspring to hybrid, there are mattresses out there to suit every sleeper's style and needs. When shopping for a new mattress, it's important to take into account how you sleep. For example, side sleepers might want to try a soft mattress, whereas folks who lie on their stomachs benefit from something firm. As for back sleepers, something in between those firmness levels works best — the Goldilocks of mattresses, so to speak.
Personally, I find myself switching between those sleeping styles, which means picking a mattress isn't so black and white. To make matters more challenging, mattresses are expensive, and while it's hard to put a price on investing in a good night's sleep, cost is definitely something to consider when selecting a new mattress. So, if, like me, all this COVID-19 quarantine time at home has you dreaming of a new mattress — something firmer, something softer, something as luxurious as a five-star hotel-grade mattress — look no further. Here are our top picks, no matter your budget, sleeping style or needs.
How Do You Know When to Replace Your Mattress?
Before you invest in a brand-new mattress, make sure it's time to do so. While some signs are obvious — the formation of lumps, a you-shaped impression, some telltale sagging — not every indication that it's time to toss your mattress is obvious. If you're experiencing restless nights or an unusual amount of back pain, a mattress that's overstayed its welcome might just be the cause.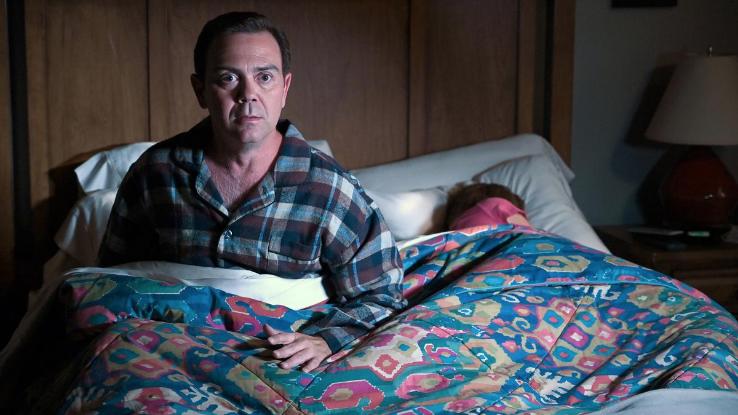 Other reasons? If your mattress is between 7 and 10 years old then it's time to move on: We use our mattresses every day, so, sometimes, there's just no coming back from overuse. Additionally, if you're a memory foam fan, be sure to note if your mattress has become softer or firmer than usual; the bed experts over at Reverie note that this is due to "memory foam's sensitivity to temperature." That is, a memory foam mattress "will become hard over time when kept in a small room, or soft over time when kept in a warm room." Finally, if you've noticed an uptick in your allergies, it may be time for a new mattress because mattresses often accumulate allergens like mold, mildew and dust mites over time. And, hey, no one needs their bed triggering allergic reactions.
How to Safely Get Rid of Old Mattresses
Okay, so you've made the tough decision to part with your old, faithful mattress. Now what? According to Sleep Foundation, "many people opt into donating their mattresses instead of disposing of them. This is a great opportunity to do something meaningful for people in need, while also making space for your new mattress."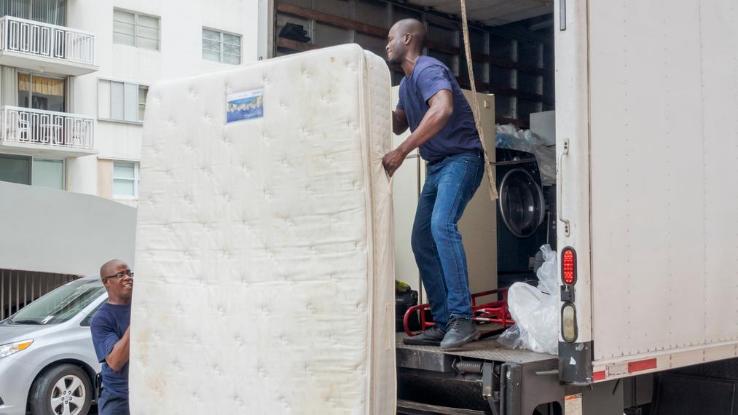 However, not every old mattress is fit for donation. If your old one has noticeable structural damage, rips, tears or stains, it's probably not a good candidate for a sleeper in need. If things seem in order, try donating to a nonprofit that helps folks in need, like Goodwill, Habitat for Humanity or a local aid organization.
If your old mattress isn't fit for sleeping, try recycling it. Sleep Foundation notes that an estimated "20 million mattresses wind up in landfills every year" — don't contribute to that number. Instead, try to break down and recycle your mattress on your own, or via a local recycling service. (We also recommend looking up options via Earth 911.) If recycling isn't an option for some reason, contact a local waste disposal service in your area or see if the company delivering your new mattress can also haul away the old one.
Best Bed-in-a-Box Mattress: Casper Sleep Element Mattress
If you've ever listened to a podcast, odds are you've heard an ad or two for Casper mattresses sandwiched between commercials for HelloFresh and Buffy. But it's much more than a trendy product. In fact, a well-priced model, like the Casper Sleep Element Mattress, will change how you sleep — and it's as easy as clicking "buy" and then opening a box.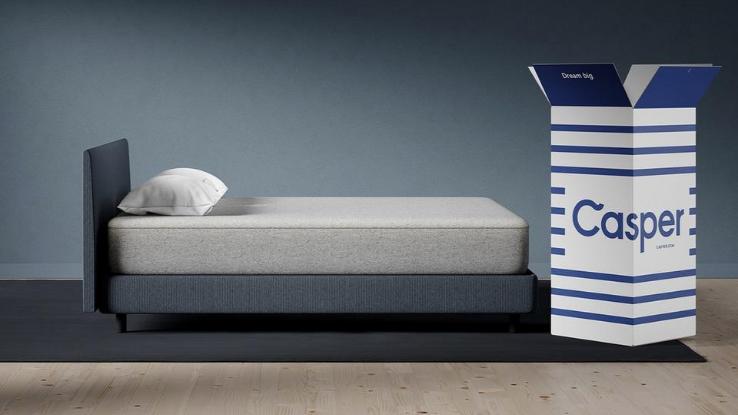 That's right: Your brand-new Casper mattress comes rolled up in an easy-to-maneuver box, making it perfect for folks who are moving or who have living spaces that are otherwise tricky to navigate. The top layer of memory foam, combined with the mattress' overall durable design, makes it the perfect combo of softness and support. Bonus: If you're a hot sleeper, the patented AirScapeTM layer — perforated, breathable foam — increases airflow and circulation, ensuring a comfortable night's sleep.
Best Mattress for Stomach Sleepers: Nectar Gel Memory Foam Mattress
A lot of folks get flack for being stomach sleepers, but, for some of us, it's just the most comfortable position. The trick, of course, is finding a mattress that's firm enough to give you the proper support. Enter the Nectar Gel Memory Foam Mattress.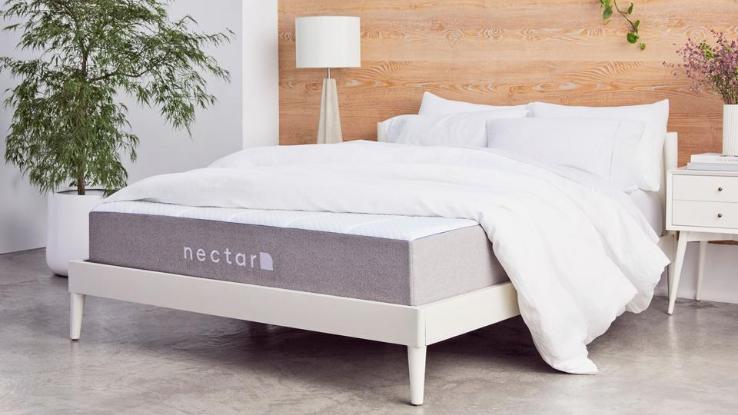 Like Casper, Nectar follows the convenient bed-in-a-box model. This memory foam mattress is perfect for most types of sleepers, but its optimal level of firmness and breathability make it particularly comfy for stomach sleepers. In addition to a 180-day trial period, Nectar also offers a "forever" warranty. Needless to say, it's a sure bet even for the pickiest shoppers.
Best Budget-Friendly Mattress: PrimaSleep Wave Gel Infused Memory Foam Mattress
Perhaps unsurprisingly, the main gripe with budget-friendly mattresses is that they aren't particularly comfortable. Often, they're thin and perfect for causing back and neck stiffness. (Yep, we're looking at you, IKEA.) However, the PrimaSleep Wave Gel Infused Memory Foam Mattress manages to slash the price tag without sacrificing comfort.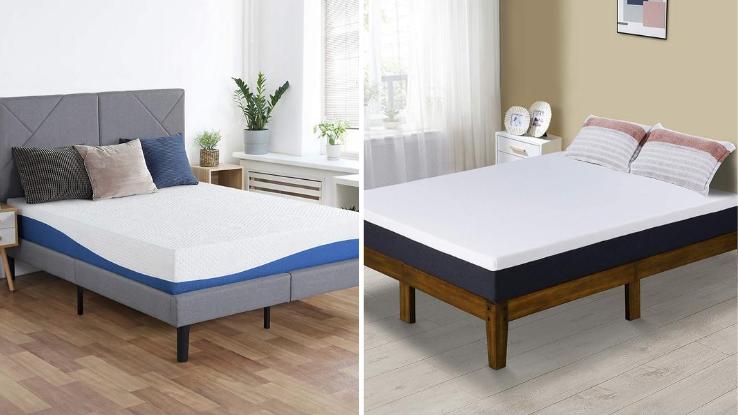 The mattress' soft memory foam is cozy but still supportive, adjusting to your weight and shape. The three-layer construction allows for this support, pressure relief and conformity but also ensures the mattress doesn't sag or lose its shape. Additionally, the memory foam gel keeps even the hottest sleepers cool, no matter the air temp.
Best Mattress for Hot Sleepers: Linenspa Gel Memory Foam Ultra-Plush Hybrid Mattress
While many mattresses are made to stay cool these days, some just do it better. We'd argue that the Linenspa Gel Memory Foam Ultra-Plush Hybrid Mattress actually does it best. If you don't believe us, at least give this one a try — after all, it comes with a 100-night risk-free trial.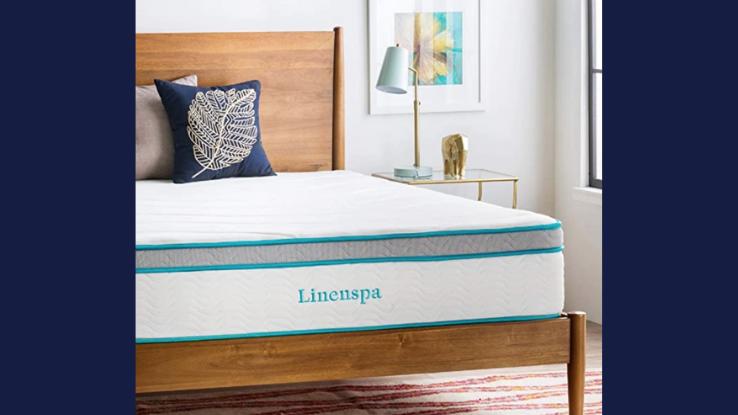 This hybrid mattress takes the support of an innerspring mattress and combines it with the adaptability of a memory foam mattress. The result? Linenspa's softest model. For hot sleepers, the mattress' gel-infused memory foam provides extra support all while dissipating the heat that memory foam mattresses usually trap. Just unroll this compressed mattress out of the box and you're good to go.
Best Mattress for Side Sleepers: Lucid Hybrid Memory Foam Mattress
For side sleepers, a soft mattress works best. Of course, you're not always sleeping on your mattress — especially not during the pandemic, a time that may have seen your bed become a secondary, ad hoc workspace — so something soft yet supportive is best. For that perfect blend, we recommend the Lucid Hybrid Mattress With Bamboo Charcoal and Aloe Vera Infused Memory Foam.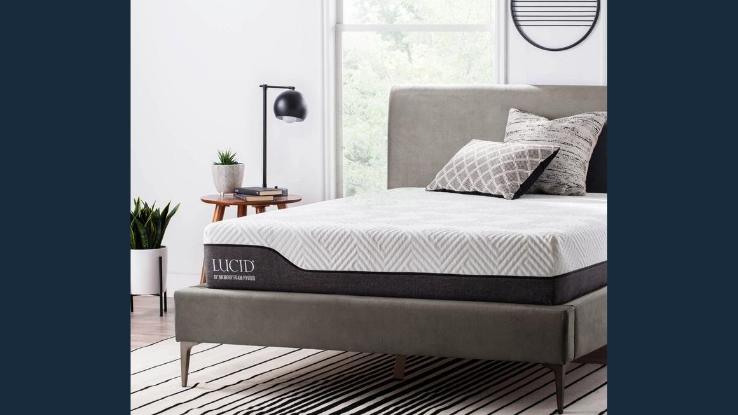 As the product's name implies, the memory foam is infused with bamboo charcoal, which eliminates odors and keeps your mattress fresh. The model's foam is also infused with aloe vera, a calming and relaxing substance that promotes better sleep. This medium-plush support mattress is luxurious yet affordable — and, like many competitors, comes compressed in a box for your convenience.
Best Mattress for Back Sleepers: Nod Hybrid by Tuft & Needle
Whether you sleep on your back like a rigid vampire or, you know, like a tired human, finding a mattress that hits the right balance between softness and firmness can be tricky. Luckily, the Nod Hybrid by Tuft & Needle With Adaptive Foam and Innerspring incorporates responsive soft foam and supportive springs into one streamlined design.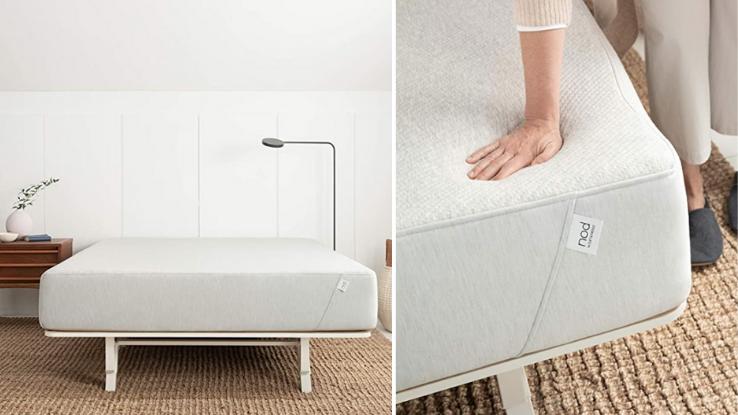 Perfect for back sleepers, this Amazon-exclusive mattress is loved by reviewers for making the most of its hybrid properties. In addition to striking a balance between softness and firmness, this mattress is also well ventilated, meaning you'll stay cool all night long. Unlike other gel-infused mattresses, however, this one keeps the cost low.
Best Mattress for a Hotel-Quality Experience: Sealy Response Performance Posturepedic Mattress
Maybe the lack of travel during quarantine is getting to you — or maybe you've just always wanted to treat yourself to a hotel-grade mattress. Whatever the case, the Sealy Response Performance Posturepedic Mattress helps you get that five-star sleep every night.
This traditional innerspring mattress is designed to provide a more supportive sleep than other mattresses; the coils respond to your movements, but a foam layer adds some softness to that hold. Sealy is perhaps best-known for its Posturepedic technology, which targets the heaviest part of the body to sustain you with some extra support throughout the night. Now all you need are those luxury hotel-grade sheets!
Best Mattress for Couples With Different Sleeping Styles: Sven & Son Split King Adjustable Bed With Hybrid Mattress
If you and your partner have different sleeping styles, habits or needs, it may be time to invest in something that's supportive for both of you. Our recommendation? The Sven & Son Split King Adjustable Bed With Hybrid Mattress, which has all the bells and whistles you'll need.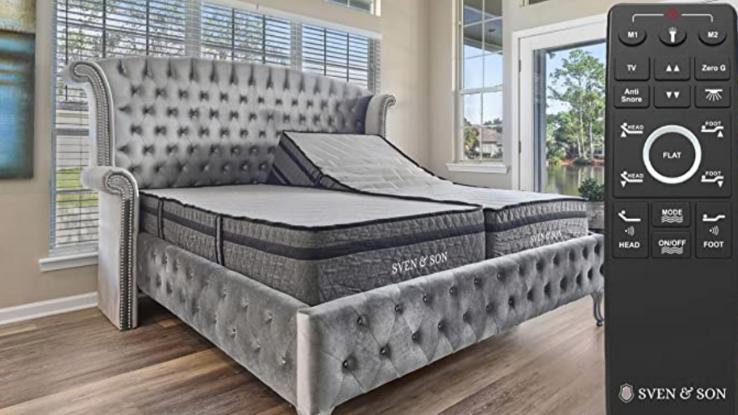 Designed to work with all mattress types, this sleep system allows you and your partner to adjust your sleep settings, from zero gravity to head and foot articulation, and pre-set those preferences with the touch of a button. The twin XL hybrid mattresses contain a cooling, gel-infused, medium-plush memory foam that relieves pressure and whips away all that unwanted heat. Customers love that this sleep system is easy to assemble, quiet and, most importantly, comfortable.