The Best Mopping Robots for Sparkling Floors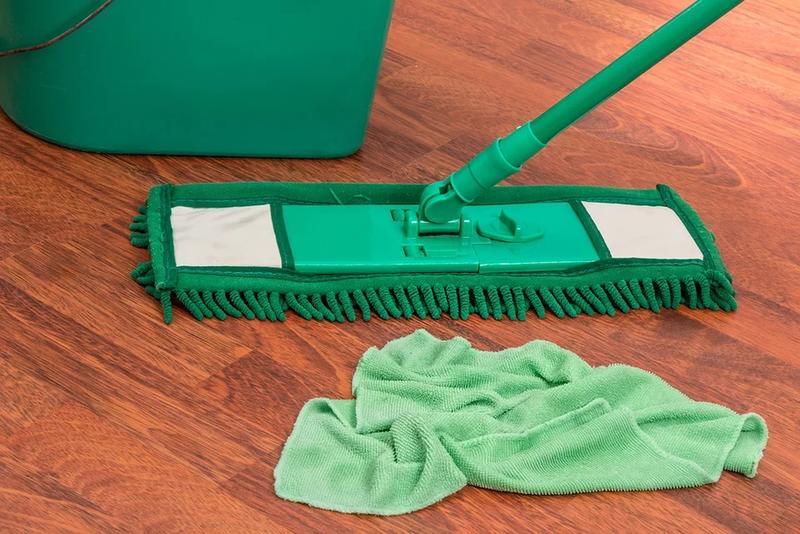 If you dread breaking out your mop on a weekly or daily basis, swap your traditional mop for a mopping robot. Not only does a mopping robot take the work out of this common household chore, but it reduces the amount of time you spend cleaning and scrubbing your floors. Here are a few excellent robotic alternatives to take over your mopping duties.
Best Overall: iRobot Braava 380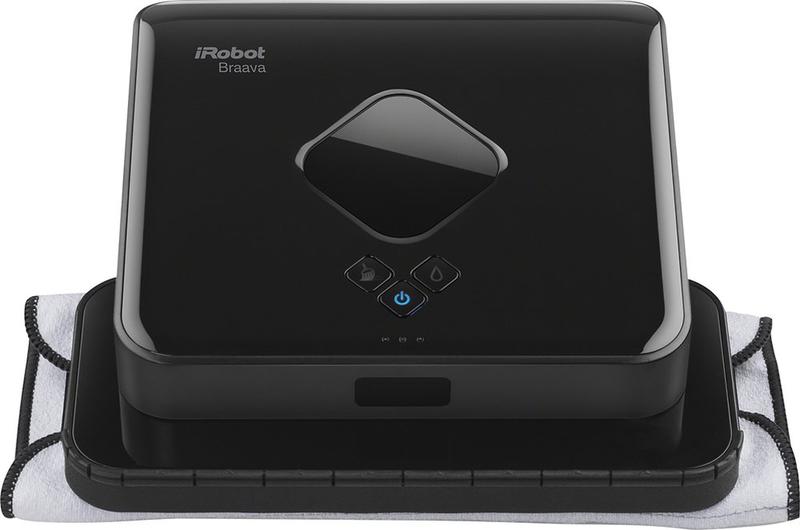 The Braava 380 mopping robot is a popular choice with users due to its versatility and long mopping time. Users like that they have the option to set it to a dry sweeping or damp mopping mode. They report that it leaves the floors clean, gleaming, and streak-free. It works extremely well with pre-moistened mopping pads or microfiber cleaning cloths.
Best Value: ILIFE V5s Pro Robot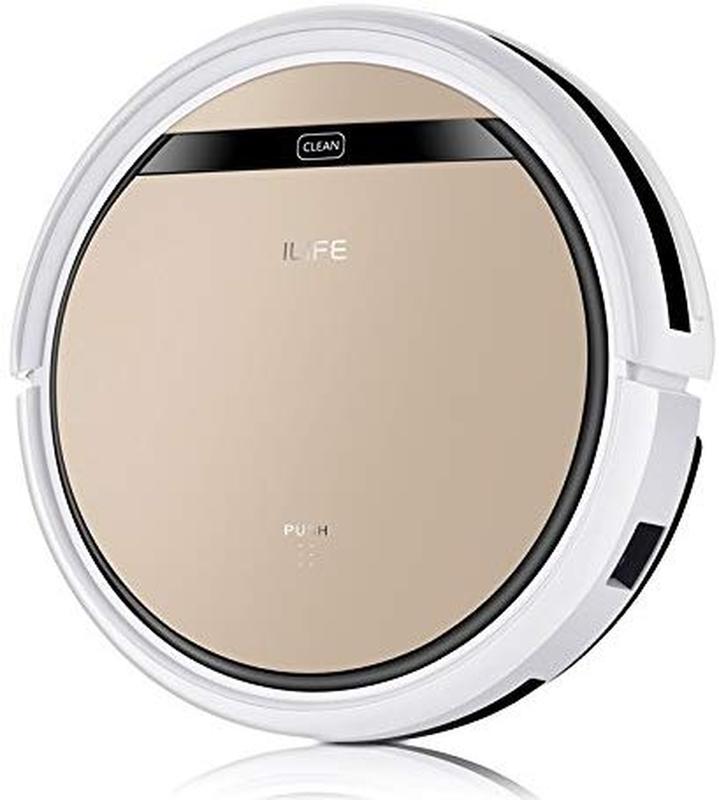 With a price between $140 and $200, the ILIFE V5s Pro robot is an affordable addition to your arsenal of cleaning tools. Users report that this mopping robot does a good job cleaning up light messes and sweeping up crumbs and dirt. The spot cleaning mode is a popular feature if you have an extremely dirty area that needs a little TLC.
Best for Tight Spaces: Dibea 2-in-1 Robotic Vacuuming and Mopping Robot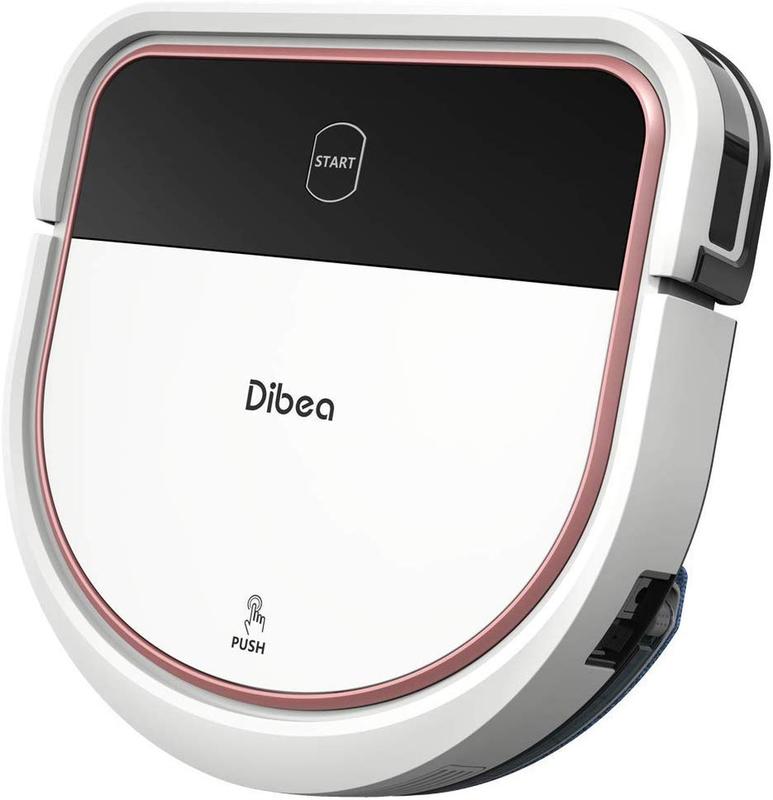 The Dibea 2-in-1 robotic vacuuming and mopping robot is a hit with users who need a robotic helper that can fit in tight, cramped spaces. Users report that it's capable of cleaning underneath beds, under furniture, under cabinets, and around tight corners thanks to the narrow, u-shaped design. Its edge cleaning mode is notably useful for getting around baseboards.
Best Low-Noise Option: Dibea DT966 Robotic Vacuum and Mop Cleaner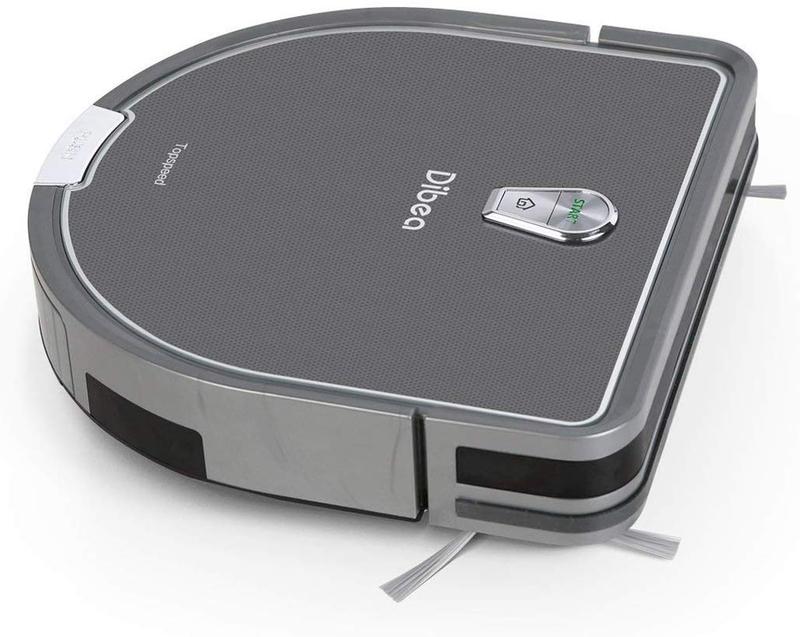 If you know you want to use your mopping robot at night, select a robot with minimal noise, like the Dibea DT966 robotic vacuum and mop cleaner. Users report that the vacuuming and mopping mode are both low-noise activities that you can sleep through. This model also boasts a large 350-milliliter mop tank that enables it to cover a large area without needing more water.
Best Combo Vacuuming and Mopping Robot: bObsweep PetHair Plus Robotic Vacuum Cleaner and Mop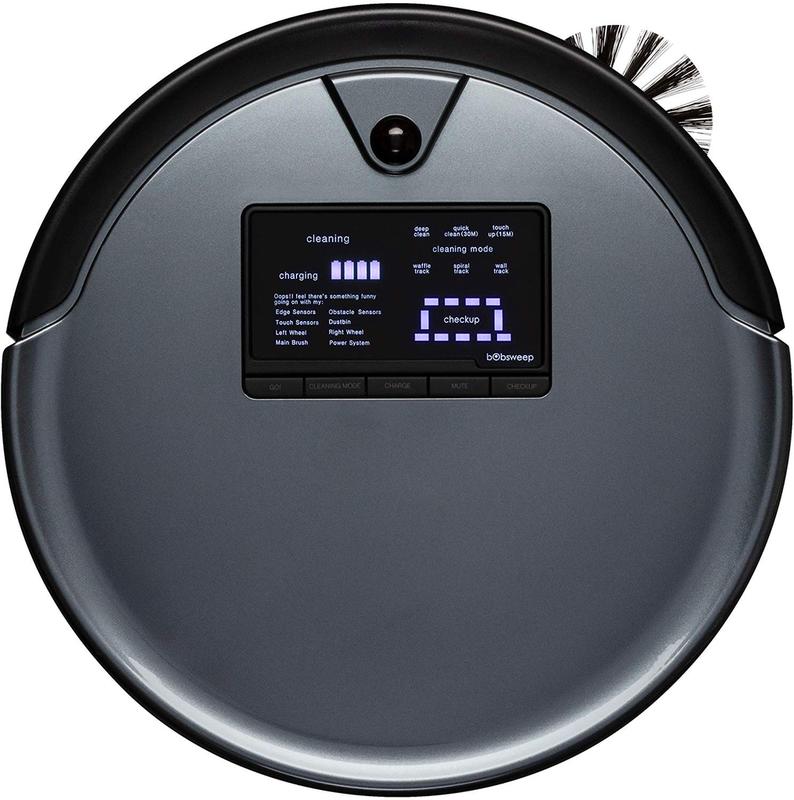 Though many robotic mops have a sweeping or vacuuming mode, the bObsweep PetHair Plus robotic vacuum cleaner and mop completes both jobs with optimal efficiency. Fans of this robot state that the vacuum has a strong motor and suction, while the mopping feature quickly cleans up messes using a microfiber mop attachment. Its mopping ability is ideal for floors that you don't want to saturate with water.
Best Option for Home Automation: iRobot Braava jet M6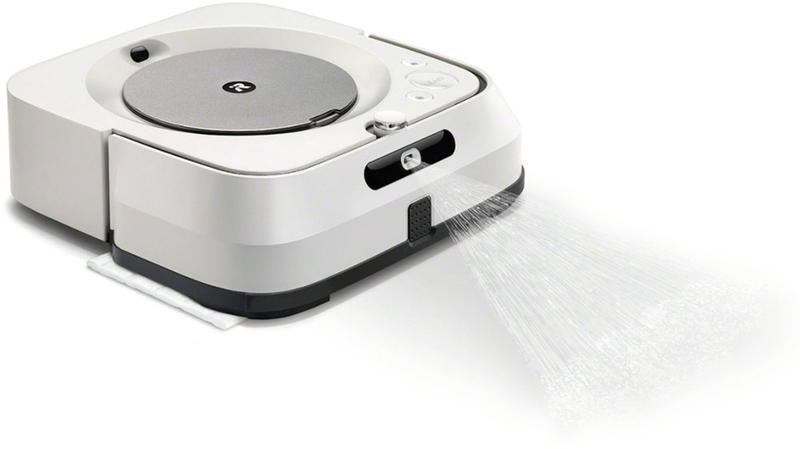 The iRobot Braava jet m6 model is a Wi-Fi connected mop ideal for buyers who want to automate as many aspects of their homes as possible. Users love that it has an easy-to-use app that you can then connect to your favorite home automation devices, like Google Home, the Amazon Echo Dot, or other Alexa-enabled devices. It only takes a simple voice command to put your robot to work.
Best Option for Kitchens and Bathrooms: iRobot Braava jet 240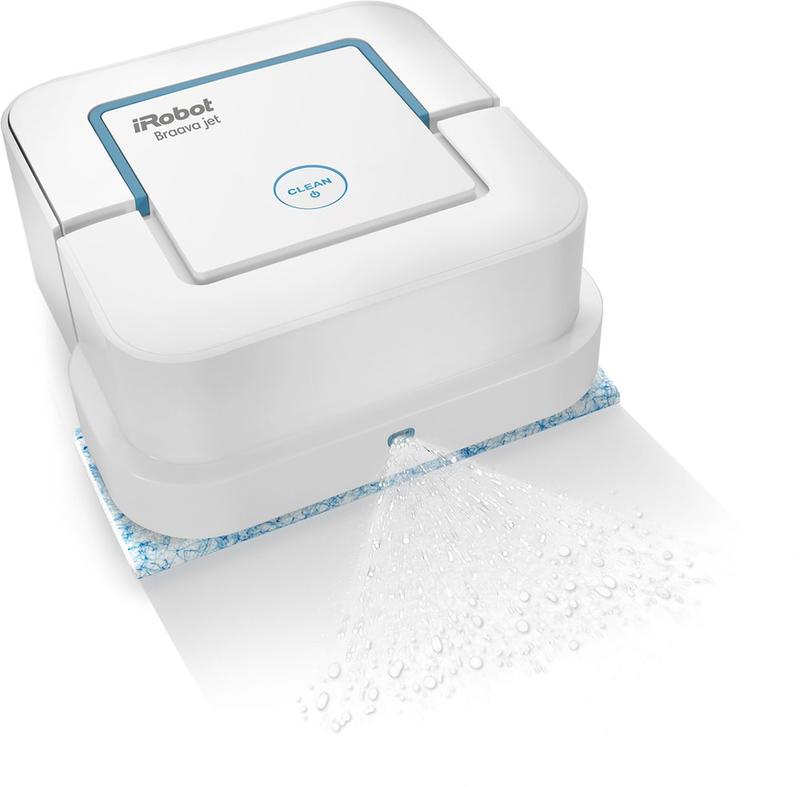 The iRobot Braava jet 240 is a great fit for buyers who want a robot that gives a thorough cleaning in small spaces. Users like this robotic mop for compact messes typically found in the kitchen or bathrooms. Its vibrating cleaning head allows it to quickly eradicate mud, caked-on food, and other tough stains and drips from your floors.
Best Option for Crowded Rooms: Roborock E25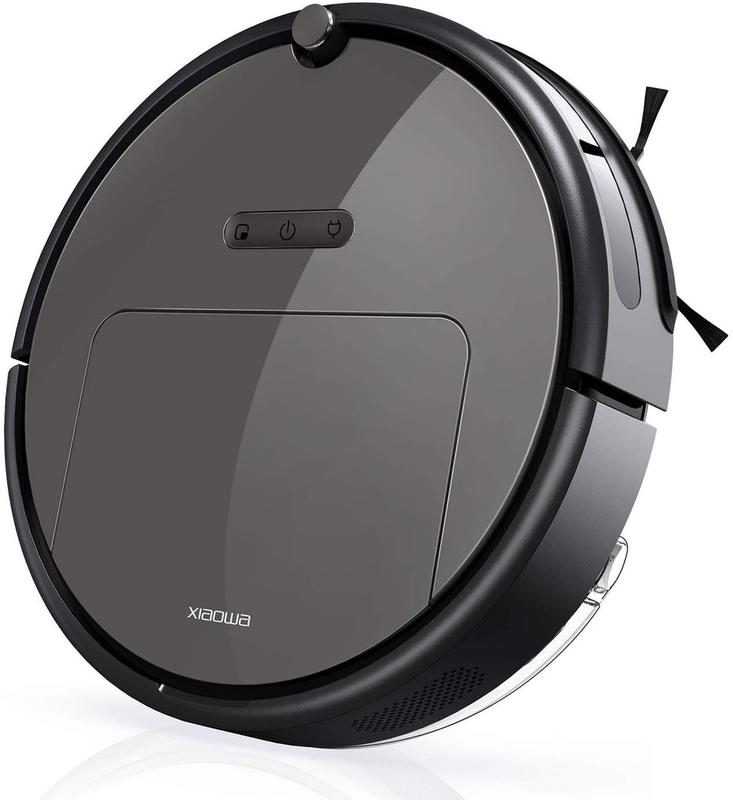 Many robotic mops require a wide-open space. However, the Roborock E25 vacuum cleaner and mop uses motion sensors to avoid potential obstacles. Users report that the robot learns the layout of your home over time so that it can offer the best possible results; it even avoids stairs so that you don't have to worry about your robot taking a tumble.
Best Option for a Lengthy Cleaning Session: Roborock E35 Robot Vacuum and Mop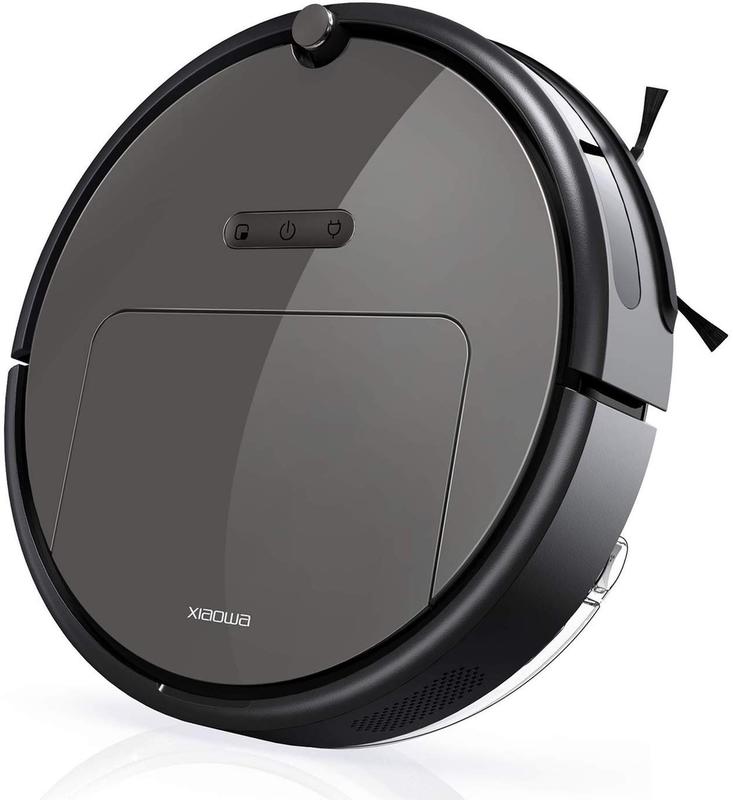 A lengthy battery life is essential if you have a lot of rooms in your home to mop. The Roborock E35 vacuum cleaner and mop offers 2.5 hours of cleaning on one charge. Many users report that its extensive battery life is sufficient for them to vacuum and mop an entire house on a single charge.
Best Option for Multiple Types of Floors: ILIFE V8s Robot Vacuum Cleaner and Mop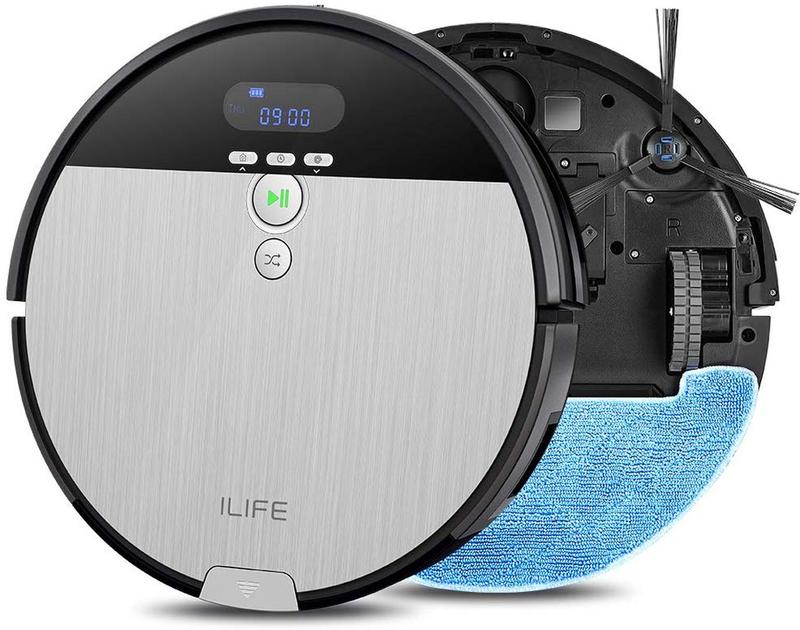 Mop practically any type of hard flooring with the ILIFE V8s robot vacuum cleaner and mop combo. Users like that you have the ability to customize the speed of the mop's water dropping. This keeps certain materials from getting too wet while allowing you to add a little extra water for tile or vinyl flooring. And, according to user comments, it's also won over former fans of the category leader (they know who they are).
Advertiser Disclosure: When you purchase through links on our site, we may earn an affiliate commission.