From Full-Body to Memory Foam, These Are the Best Pillows for Any Sleeper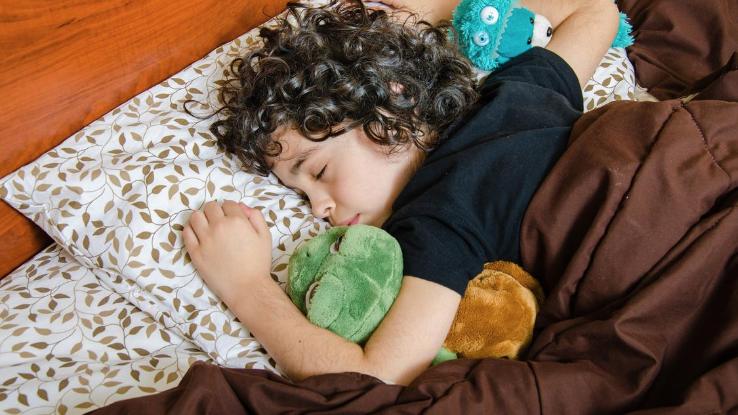 At the end of a long day, there's nothing that feels quite as good as kicking your shoes off and flopping onto your bed. But no matter how tired you are, a pillow that's too flat, hard or lumpy could really make or break your chance of getting a satisfying night's sleep. Whether you want something firm and supportive; a pillow that's perfect for side-sleepers; or one that's soft and cloud-like, there's a perfect pillow out there for you — and we've fluffed up the best of the best.
Best Memory Foam Pillow
Since the BioPEDIC Extreme Luxury Hypoallergenic Memory Foam Standard Pillow contours to your head and neck, it's perfect for back and side sleepers alike. New to the memory foam trend? The material helps relieve pressure, all while providing support, resulting in sleep that's both comfortable and therapeutic.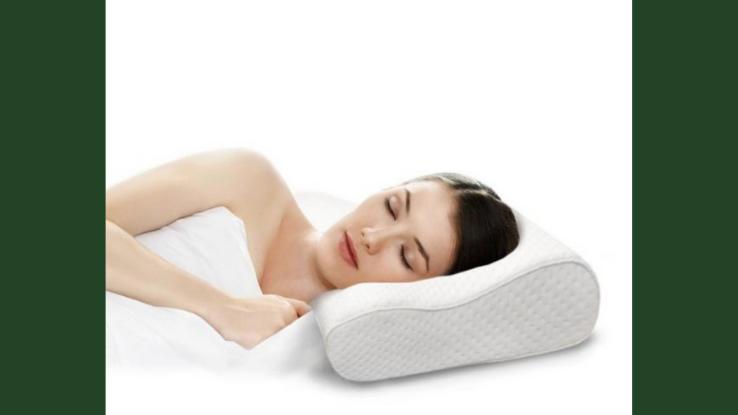 If airflow is a concern, this breathable, well-ventilated pillow is a dream. With a built-in iCOOL technology system and super open-cell memory foam tech as well, this pillow also works wonders for hot sleepers, ensuring you stay cool and comfy all night long.
Best Pillow for Neck Support
Without a doubt, SUMITU Bed Pillows are the best choice if you need extra neck support while you sleep. Constructed so they never go flat, these pillows provide just the right amount of firmness to reduce head and neck tension.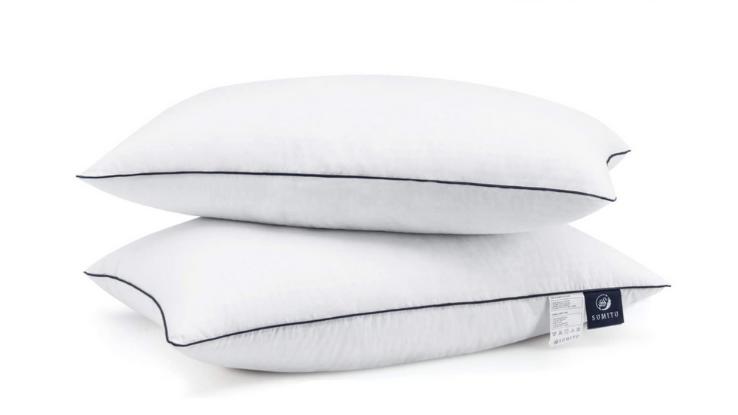 Users also love the hypoallergenic cover, fiberfill, and soft, breathable cotton, all of which contribute to quality sleep time and again. In fact, SUMITU is so confident that you'll love these pillows that they offer a full product refund option within 100 nights or less. Trust us: You won't want to enact the guarantee — and you also won't want to get out of bed.
Best Body Pillow for Side Sleepers
The Premium Adjustable Loft Quilted Body Pillow is a luxurious, hypoallergenic pillow that provides full-body support (and comfort!). Versatile and adjustable — while still maintaining its soft and fluffy quality — this pillow is great for side sleepers who need something to clutch as well as stomach sleepers who need a durable, supportive pillow.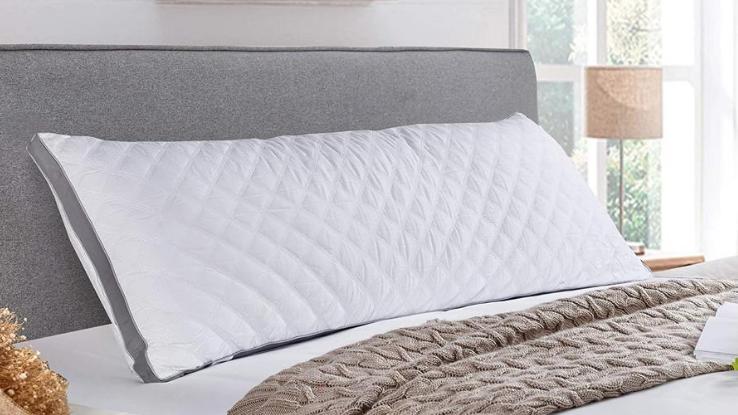 If you suffer from back, knee or hip pain or sciatica, then this versatile pillow is the best way to provide support while also experiencing some much-needed relief. And relief from all that pain means less tossing and turning throughout the night. Bonus: Customers also love the thick, quilted cover.
Best Pillow for Stomach Sleepers
Sure, the Elviros Cervical Memory Foam Pillow may look a bit odd, but its design is incredibly innovative, to say the least. The high-density, slow-rebound memory foam is both soft and supportive, making its contour design perfect for aligning with your head, neck, shoulder or back. Essentially, that slope keeps your head from moving into an unstable position, allowing for less stress on your cervical vertebrae and spine.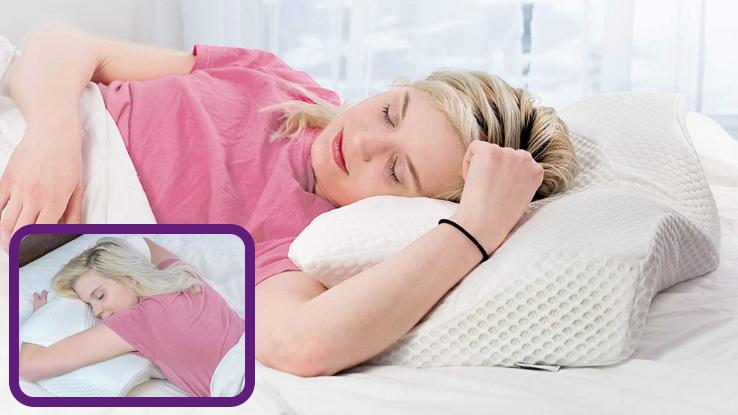 All of that translates to both better sleep and neck and shoulder pain relief. Honestly, nothing is more rejuvenating, especially if you're hunched over a desk all day. By following the curves of your body, the ergonomic design also helps keep air passages open, meaning less snoring. And for stomach sleepers, the little "cut-outs" allow you to sleep with your arms tucked under your pillow — in a way that's actually comfy.
Best Down Pillow
Want to feel like you're sleeping on a cloud? Try the Puredown Feather Standard Pillow — as long as you aren't allergic to the filling. Stuffed with 100% gray duck feathers, this classic down pillow is made with 100% cotton fabric — 233 thread count, in fact — and all that double-layered fabric means these pillows mitigate the usual discomfort associated with down: the prick of feathers.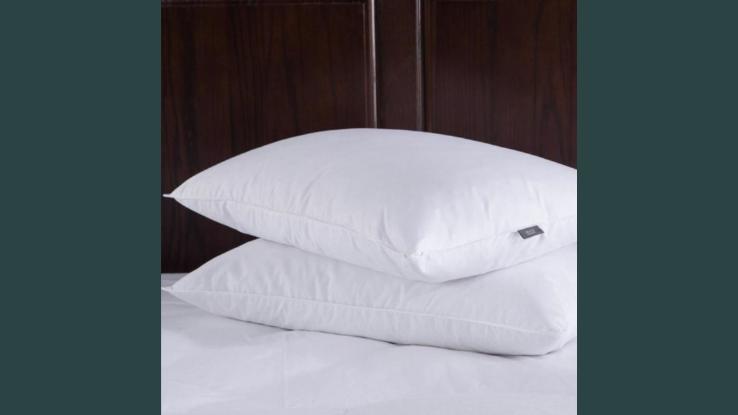 By eliminating down's downside, these pillows allow even the most sensitive sleepers to enjoy a restful sleep. One drawback to feather-stuffed pillows is that they can be a bit firm. Some customers claim this actually helped relieve neck pain, but it's good to keep in mind that these pillows might take some getting used to — not every user will take to them like a duck to water.
Best Pillow for Pregnant Folks
Looking for full-body support? The PharMeDoc Pregnancy Pillow provides a comfortable cushion for back, belly and head. Although it's called a pregnancy pillow, this U-shaped product is wonderful for anyone looking for extra hip, knee, back, neck or head support, and it can relieve pain associated with sciatica, fibromyalgia and gastric reflux.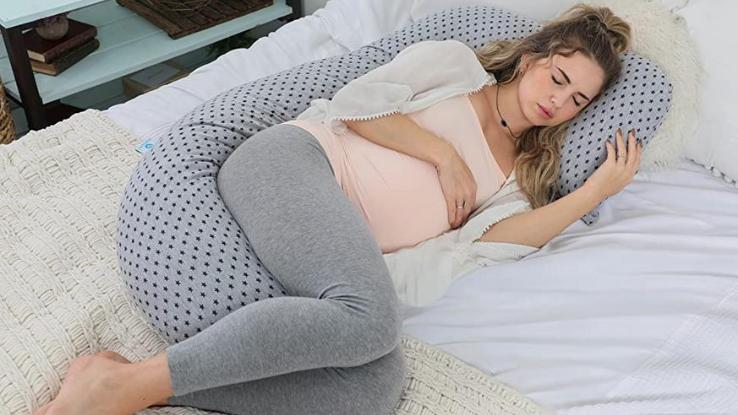 One of its more useful features is the detachable extension, which can be used as a full-body pillow or in conjunction with the main pillow if you need extra back support. Long story short, this pillow does it all. Bonus: This pillow comes with a lifetime manufacturer's warranty and a 100% user satisfaction guarantee.
Best "Chillow" for Hot Sleepers
With a Good Housekeeping Seal of Approval under its belt, the Home Decorators' Collection Cooling Gel Memory Foam Jumbo Pillow is more than your average "chillow." Crafted with a therapeutic, gel-infused memory foam, this product helps relieve the pain and pressure associated with back and neck pain.
But its greatest feature — the feature you came here for — is that this pillow has some wonderful ventilation. All that increased airflow means you're in for a better, cooler night's sleep. In fact, that special memory foam actually helps transfer heat away from the body. Whether you're dealing with summer heat or you're just a hot sleeper, this is a must-have chillow.
Best Pillow for Value
Looking for that classic, ultra-soft, hypoallergenic pillow of your dreams? Look no further than the Essence of Bamboo Jumbo Bed Pillow. The soft-knit cover is made from a blend of rayon, polyester and, of course, bamboo, making for a comfy and cool night's sleep.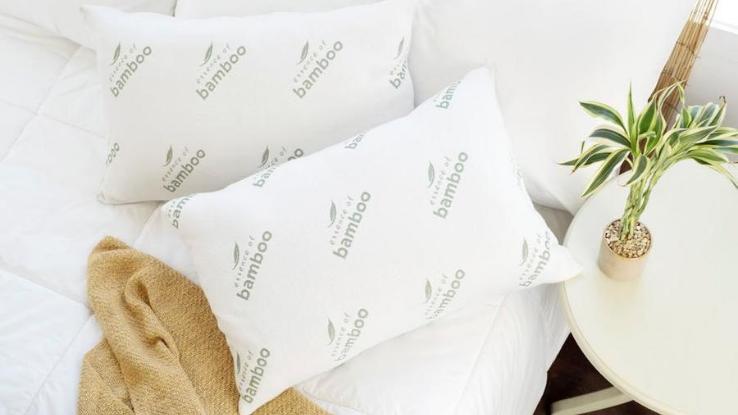 Customers love this pillow for being the "perfect combination of soft but firm" — a.k.a. in Goldilocks' terms, it's just right. Additionally, these pillows hold their shape over time, and they cost a fraction of the price of comparable brands, meaning if you want to purchase top-notch pillows for the whole family, getting a bunch of these two-packs won't break the bank.