The Best Light Truck Tires for Your SUV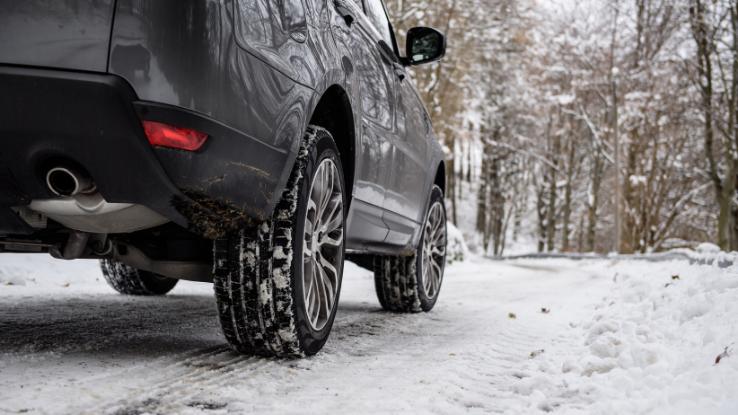 For many reasons, sports utility vehicles (SUVs), are a great investment. Whether you need to tow a boat, carry a heavy load of cargo or navigate inclement winter weather, an SUV can get you where you need to go — without hassle. However, if you're planning to truck around heavier loads, you'll need to invest in the right kind of equipment; for this reason, experts recommend that SUV owners install light truck tires on their vehicles.
What Are the Reasons to Install Light Truck Tires?
Why change up your vehicle's tires? It all boils down to what the specific tire type was designed to do. For example, passenger tires work well for sedans, hatchbacks and coupes — cars that aren't necessarily lifting heavy loads or navigating rough terrain. On the other hand, light truck (LT) tires work best with larger pickup trucks, SUVs, work vans and other heavier-duty vehicles.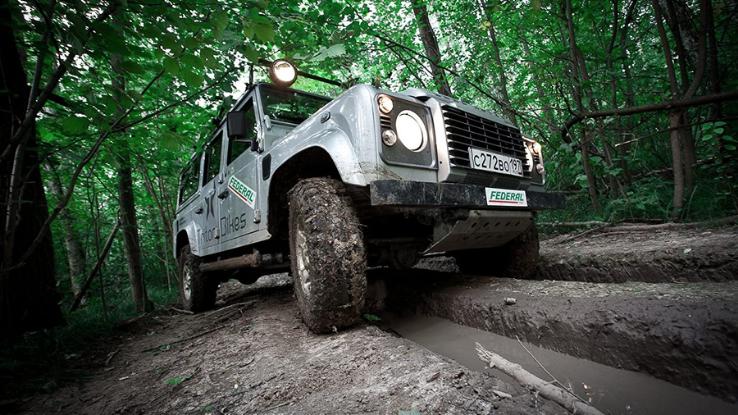 What makes LT tires so important?
1. Unlike standard passenger tires, LT tires can support a heavier load — not just the items your vehicle is pulling, but also the weight of your SUV itself. This is so because they're built with more material and have sturdier sidewalls, all of which help the tires handle the extra weight.
2. The features that account for a higher carrying capacity also make the tires more durable.
3. That thicker rubber can help the tires last longer and help you in the towing and hauling departments, but the thicker, reinforced sidewalls make these tires optimal for off-roading as well as driving on rough roads or during inclement weather.
All of this said, make sure the tires' load-carry capacity works for the vehicle's weight class (and any added cargo). If you have a ¾-ton or 1-ton pickup truck, for example, you need LT tires. But if you throw LT tires on a small SUV or pickup, they can give the vehicle a stiffer, harsher ride and, as such, should be avoided.
Best Overall LT Tire: Falken Wildpeak AT3W All Terrain Radial Tire
The Falken Wildpeak AT3W All Terrain Radial Tire has more than 600 five-star reviews — and all of those proud owners can't be wrong, right? Right. If you're often hauling heavy loads or spend your time off-roading, the heat diffuser technology in this tire can help you maintain a certain level of confidence when it comes to the durability of all those internal tire components.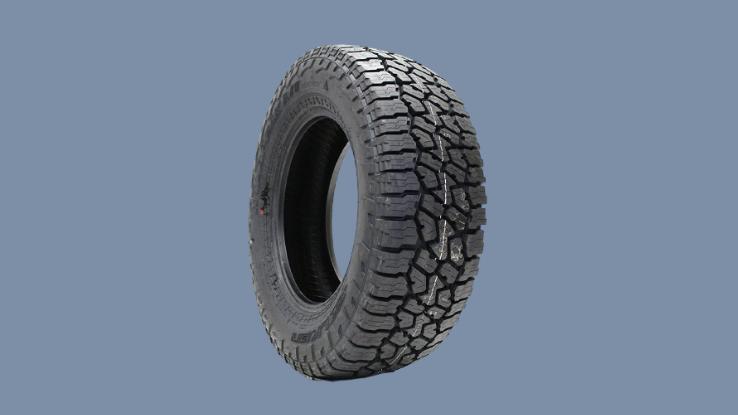 This model's rigid tread blocks make for better handling, traction and stability. Additionally, the upper sidewall, and those offset shoulder blocks, protect the tire from sharp rocks and other detritus. If you're the SUV owner who does it all, these tires are sure to complement your lifestyle and suit your needs.
Best Value LT Tire: Goodyear Wrangler Radial Tire
With over 1,000 five-star reviews, the Goodyear Wrangler Radial Tire weighs in as one of the best values when it comes to LT tires. With enhanced traction capabilities, this one is sure to deliver, no matter the road conditions or weather. To that end, the innovative anti-hydroplane technology, which sheds water from the tread area, is a major plus.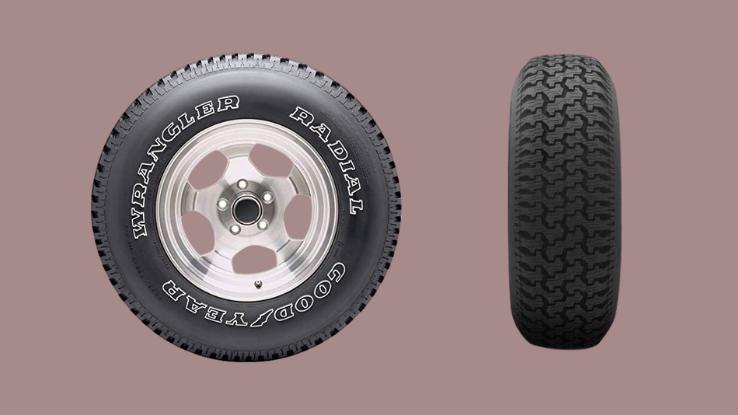 Built with a heavy-duty construction, these long-lasting, durable tires are a consumer favorite when it comes to getting one's money's (and mile's!) worth. Thanks to durable, reinforced rubber compounds, these tires resist all the usual wear and tear and solidify Goodyear's legacy of delivering quality products to drivers.
Best Off-Roading Tire: Federal Couragia M/T Mud Terrain Radial Tire
Are you an adventurous SUV owner? Well, chances are your exploring will lead to places that don't have roads — or, you know, dirt roads. With this in mind, it's important to invest in something built for that lifestyle, something like the Federal Couragia M/T Mud Terrain Radial Tire. Trust us — you'll want to take these for a spin.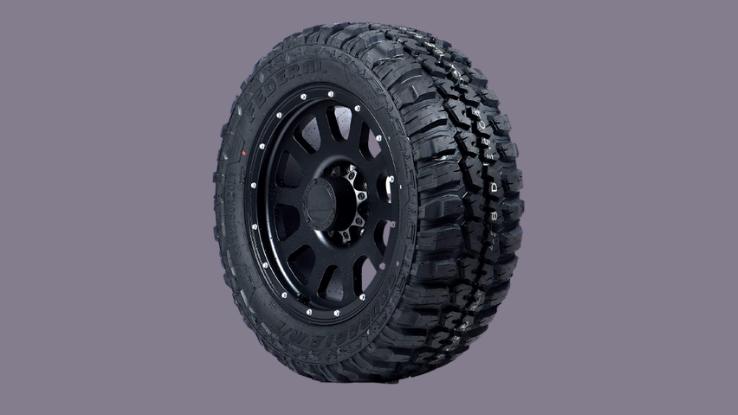 This consumer favorite boasts hundreds of five-star reviews, namely because drivers feel confident and assured when driving with Couragia tires, no matter the terrain. As one would expect, these tires allow for extra traction and grip, and the tread pattern is designed to provide constant performance. Speaking of those treads, it's unlikely that any sort of rocks or debris will slow you down.
Best All-Season LT Tire: Goodyear Fortera HL Radial Tire
Whether you're out for a drive on a balmy summer day, during a winter whiteout or while it's raining metaphorical cats and dogs, the Goodyear Fortera HL Radial Tire is a reliable — and affordable — all-season option. Bonus: They're pretty easy on the wallet, especially for tires equipped to handle winter roads.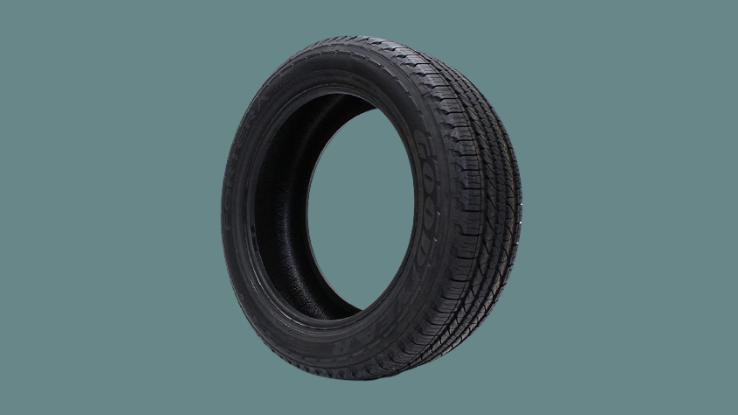 These Goodyear Fortera tires are designed with deep grooves and blades, providing for a longer tread life. The enhanced traction gives these tires a smooth ride, whether driving in poor weather conditions or on a clear road. With hundreds of five-star reviews under their treads, these long-lasting tires are sure to provide that Goodyear satisfaction for years to come.
Best Winter LT Tire: Hankook DynaPro ATM RF10 Off-Road Tire
From the deep snows of Alaska to ice-slicked New England, hundreds of consumers have rated the Hankook DynaPro ATM RF10 Off-Road Tire five stars, making it one of the most universally acclaimed winter tires around. So, beyond the quality traction and grip, what helps these particular winter tires stand out from the rest?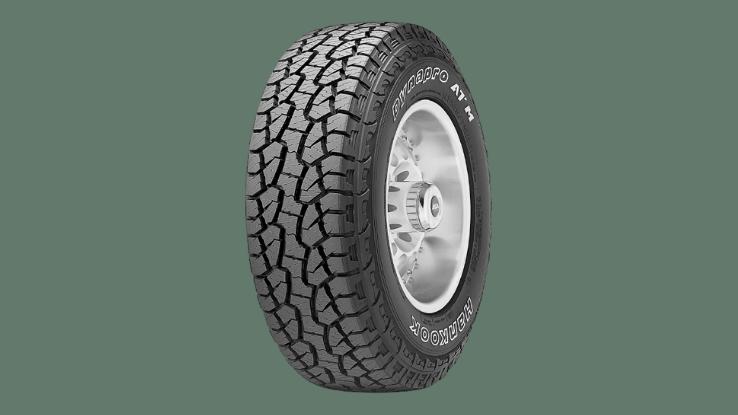 For starters, these tires add a lot of value by improving gas mileage. Moreover, buyers have consistently praised their quiet ride — something that's not always true of LT tires. Designed with an appealing, rugged look and wraparound treads, these tires are sure to stay puncture-free, all while helping you navigate the worst of what winter weather has to offer.
Best All-Terrain LT Tire: BFGoodrich All-Terrain T/A KO2 Radial Tire
Made with BF Goodrich's CoreGard Technology, the BFGoodrich All-Terrain T/A KO2 Radial Tire is a step above the rest. The tire's sidewall rubber is protected against bruising and splitting, making it one of the best all-terrain tires for your SUV. Trust us: These tires are well worth the extra cost.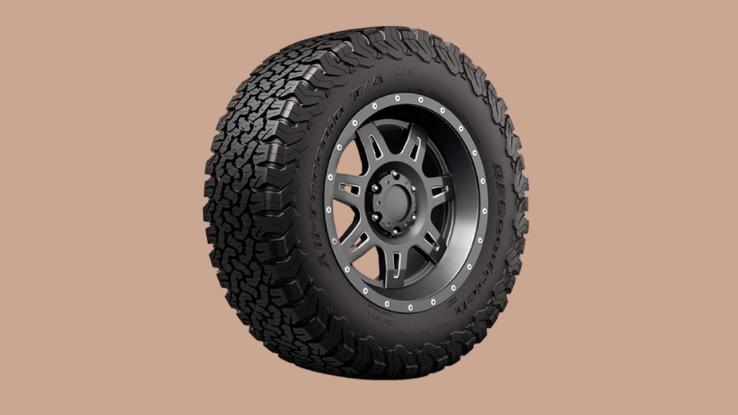 One of our favorite features is the interlocking tread design, which increases tread block stability and allows for more even wear over time. Additionally, these tires are built to reject stone retention and protect against stone drilling, which means any sort of roadside debris shouldn't worry you. Long story short, whether you're riding along on dirt-packed country roads, zipping along the highway to work or navigating a rain-slicked path, these tires are ones you can count on.
Best Mud LT Tire: Goodyear Wrangler MT/R Kevlar Commercial Radial Tire
Looking to get a little messy? Well, if you find yourself — and your SUV — constantly contending with mud, then the Goodyear Wrangler MT/R Kevlar Commercial Radial Tires are well worth the investment. The DuPont Kevlar, which is stronger than steel, allows you to go out, dig down deep and, you know, get a little mud on your tires, without the worry of getting stuck.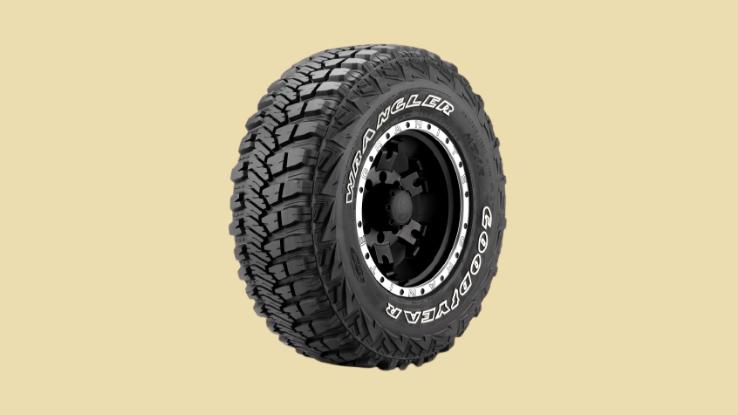 This particular model was designed with increased toughness in mind, meaning it's specifically built to handle all that off-roading and resist punctures, regardless of whether you're powering over rocks, mud or sand. Again, Goodyear proves that there's a reason for drivers' intense brand loyalty.