Celebrities with Magnificent Homes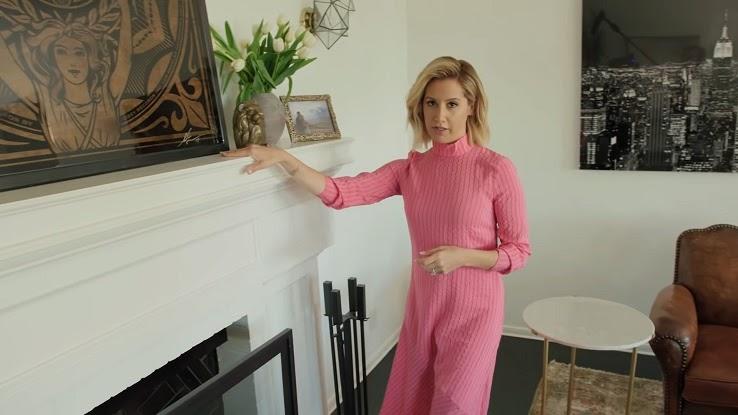 When you're a celebrity, many things in your life get bigger and better, and that is definitely true when it comes to your home. If you've got millions in the bank, incredible digs and a flashy car might be among your very first splurges. You will certainly want to live somewhere nice, at the very least, and realtors can't wait to help their favorite celebs find their dream homes.
Some celebrities go for relatively simple looks in safe, secure neighborhoods, while others can't wait to pile on the glamour when it comes to decorating. In the end, they opt for whatever style suits their diverse personalities. Whether it's a massive penthouse apartment or a stylish mansion, the homes of stars tend to be equipped with the best of everything. Take a look!
Bethenny Frankel
Reality show lovers know Bethenny Frankel from her time on The Real Housewives of New York City. Her stint on the series led to a talk show titled Bethenny, which lasted one season in syndication. The star also wrote several books, including 2014's Cookie Meets Peanut.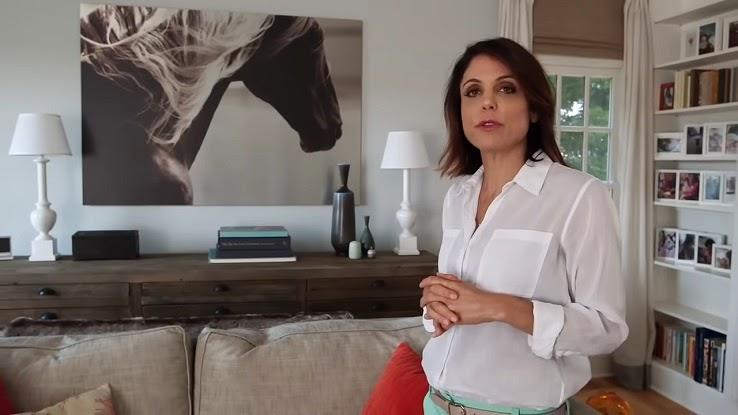 When Frankel wasn't working, she liked to hang out at her Hamptons home. "I purchased this house sort of on a whim. Just because I couldn't resist it, I thought it was a great deal, and I loved it," Frankel told Bravo. She recently put the house on the market for $3 million.
Jessica Alba
In 2000, actress Jessica Alba got her big break in James Cameron's TV series Dark Angel. The star has collaborated with Robert Rodriguez on numerous projects, including Spy Kids: All the Time in the World and Sin City: A Dame to Kill For.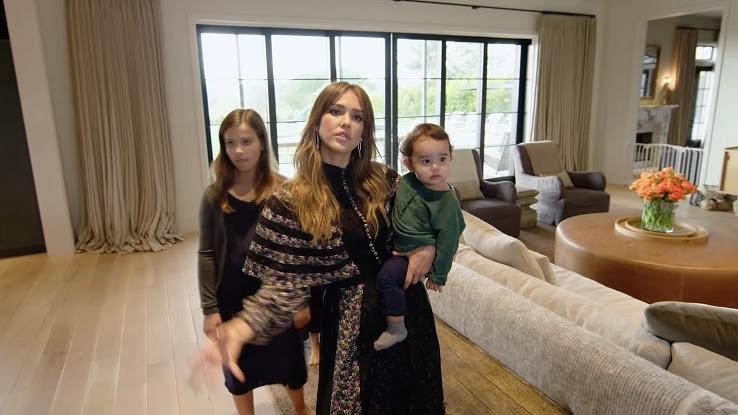 Alba dropped $10 million on her home in Beverly Hills, which includes the famous 90210 zip code. "I walked in and knew within 20 minutes, even though [the previous owners' style] wasn't our vibe, this was exactly what we were looking for," she told Architectural Digest. The actress spent 18 months renovating the house.
Nicole Scherzinger
Nicole Scherzinger gained fame as a member of the pop group The Pussycat Dolls. After the group disbanded, she began her solo career with her 2011 debut album, Killer Love. Overall, the singer has sold a combined 60 million albums via The Pussycat Dolls and her solo material.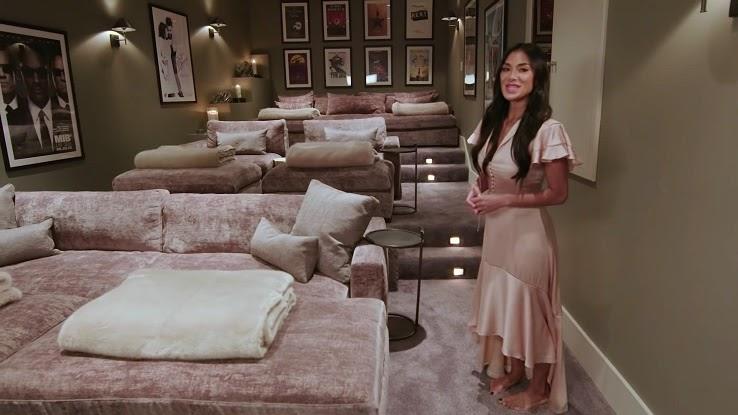 Something many people notice about Scherzinger's house is the amount of art inside. Her love of art led to some special pieces. "I love arts, and I love collaborating with artists, so a lot of the artwork in my house is actually commissioned artwork," she told Architectural Digest.
Mandy Moore
Singer Mandy Moore became an instant star with the release of her 1999 debut single, "Candy." At the turn of the century, she began a steady acting career with roles in A Walk to Remember and Chasing Liberty. Her biggest role came from NBC's This Is Us, which earned her Emmy and Golden Globe nominations.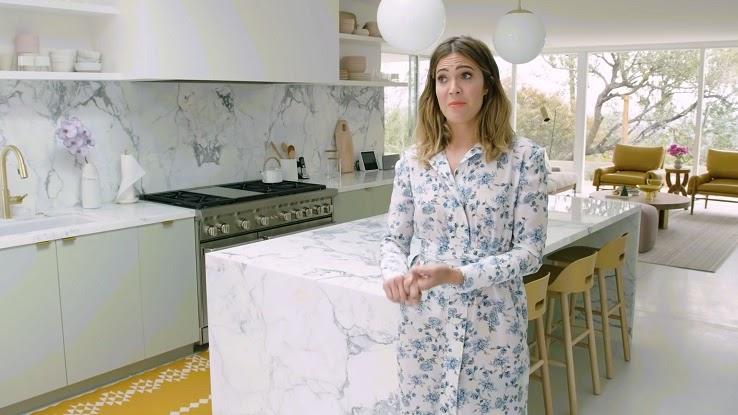 Moore purchased her Pasadena home after seeing its glorious 1950's flair. "We fell in love with the views, the pool, the yard, basically the whole energy of the place," she told Architectural Digest. Along with husband Taylor Goldsmith, she shares the abode with two dogs.
Zedd
Producer Zedd broke into the mainstream with the release of 2012's "Clarity," which won a Grammy Award for Best Dance Recording. Zedd continues to take over the radio with platinum hits such as "Stay," "The Middle," and "I Want You to Know."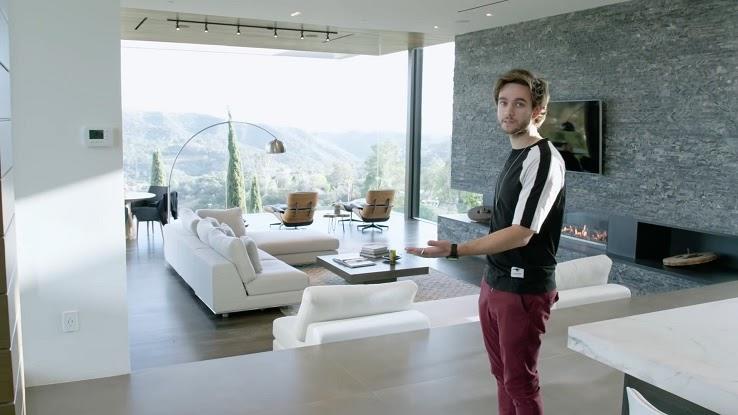 Zedd spent $16 million for his luxurious mansion in Los Angeles. One of his favorite rooms is what he calls the Costco room, which has just about everything. "The goal for me was to stack everything up with anything I could ever use, so I eventually don't have to leave the house," he told Architectural Digest.
Liv Tyler
Once best known as Steven Tyler's daughter, actress Liv Tyler ultimately etched her own legacy. She turned heads in 1998's Armageddon, which was the highest grossing film of the year. Her most critically recognized role was Arwen Undómiel in The Lord of the Rings trilogy.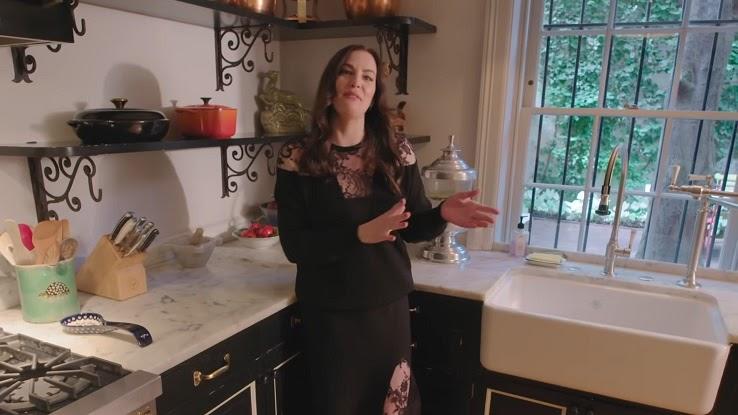 Tyler bought her brownstone townhouse in New York City back in 2001. The place features a library and a massive walk-in closet. Tyler enlisted the help of designer Vicky Charles, who worked with Prince Harry and Meghan Markle, to fix her bedroom. In November 2019, she sold the townhouse for $17 million.
Wiz Khalifa
Rapper Wiz Khalifa dominated the radio with the 2010 single "Black and Yellow." The song quickly became associated with the Pittsburgh Steelers, who used it as their fight song at Super Bowl XLV. Five years after "Black and Yellow," the artist gained his second number-one single with "See You Again."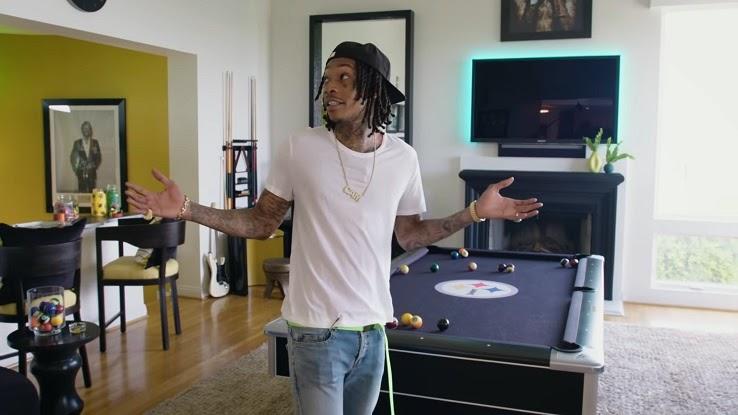 The rapper began renting his Los Angeles house in 2016 for $16,000 per month. The six-bedroom place also features a recording studio, which is where he works on new tunes. In 2019, he left the spot for a new home in Encino.
David Harbour
Actor David Harbour gained worldwide recognition as Jim Hopper in the popular Netflix series Stranger Things. His performance earned him two Emmy nominations for Outstanding Supporting Actor in a Drama Series. The actor will join the Marvel Cinematic Universe as Red Guardian in Black Widow.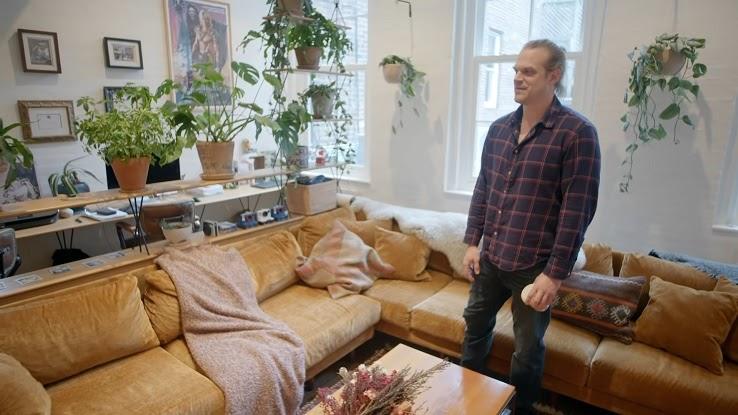 Harbour spent nearly a year working on his New York City loft apartment. "It didn't look like much. The floors were uneven. There was crappy drywall," the actor told Architectural Digest. While shooting Stranger Things, Harbour hired Gramercy Design's Kyle O'Donnell to renovate the place.
Mindy Kaling
Mindy Kaling achieved success as Kelly Kapoor in NBC's hit sitcom The Office. Following her time on the show, the actress starred in her own sitcom titled The Mindy Project. The show earned the Critics' Choice Television Award for Most Exciting New Series in 2012.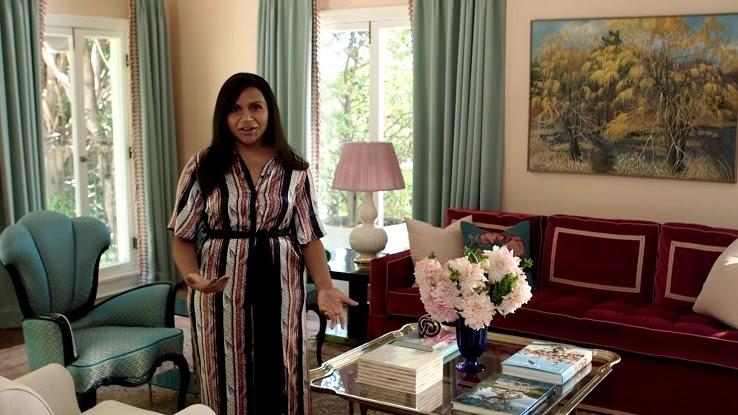 For Kaling, she only wanted to live in one neighborhood. "I was specific about Hancock Park. It's one of these places that no one ever leaves," she told Architectural Digest. Kaling bought her four-bedroom, three-bathroom house in 2007. In 2018, she sold it for nearly $2 million.
Sheryl Crow
Singer Sheryl Crow dominated the '90s with hits such as "All I Wanna Do," "If It Makes You Happy" and "The First Cut Is the Deepest." The artist earned nine Grammys for her work, including the highly coveted Best New Artist in 1994.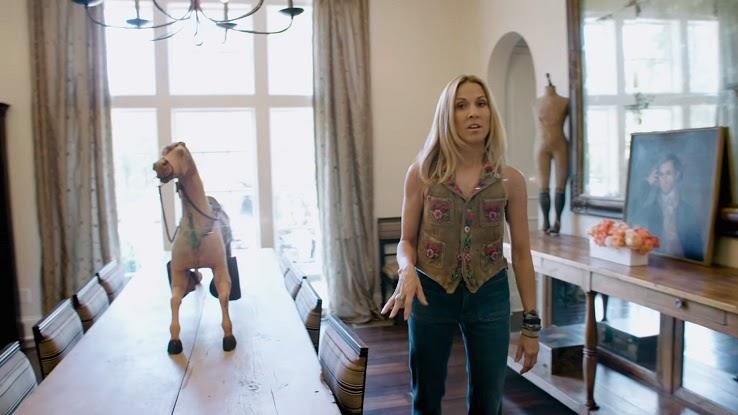 Crow's Nashville home comes equipped with a recording studio and a church. Yes, a church! "The house does not feel ostentatious. There might be rooms that are more formal, but we use every inch of the house," she told Architectural Digest. Her home is also filled with random antiques Crow has found along the way.
Terry Crews
After exiting the NFL, Terry Crews dove into acting in the 2000 film The 6th Day. In 2005, he landed his breakout role as Julius in Everybody Hates Chris. Since 2013, he has been part of the popular sitcom Brooklyn Nine-Nine.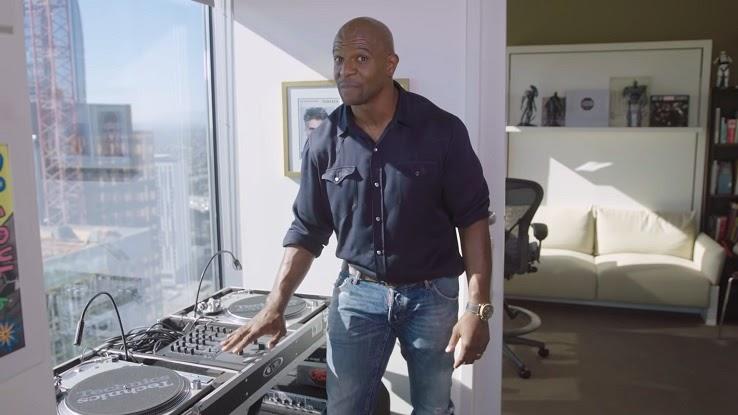 Crews has his own special loft in downtown Los Angeles away from his wife and kids. The actor has a wide view of the entire city from this vantage point. "I'm a big view guy. There's even a sign out there that says 'Jesus saves.' You feel like you're in heaven," he told Architectural Digest.
Taylor Swift
Singer Taylor Swift has been one of the most influential artists in music in recent years. The artist has sold more than 50 million albums worldwide, including 12 million for Fearless alone. She was one of the highest paid artists of the 2010s, with $825 million earned.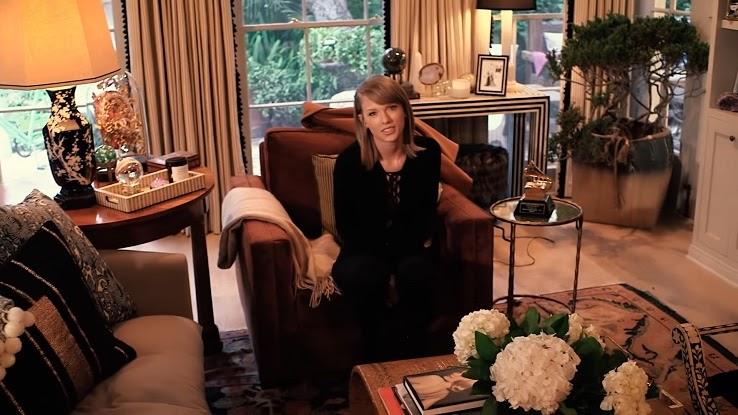 Some celebrities may only have one home, but Swift owns seven homes in four different states. With her busy schedule, Swift may find herself in her Beverly Hills mansion, which was once owned by movie mogul Samuel Goldwyn, or one of her other properties. Overall, the singer owns $81 million worth of real estate in California, Nashville, New York and Rhode Island.
Sarah Jessica Parker
Sarah Jessica Parker consistently delivered iconic performances as Carrie Bradshaw on Sex and the City. Then, 12 years after the show's finale, she returned to HBO for the comedy-drama Divorce. Outside of acting, the actress has produced content for HBO.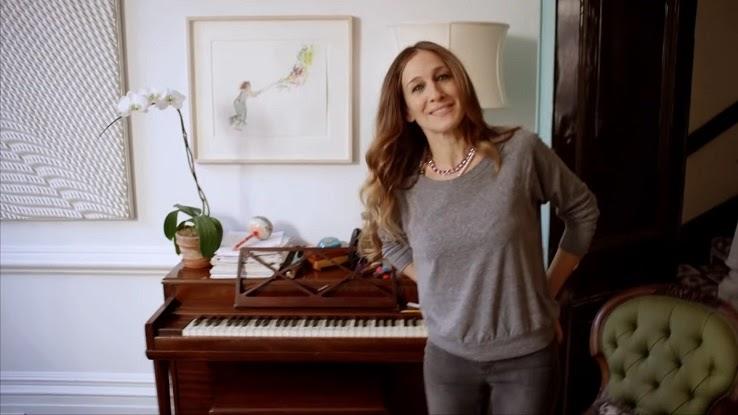 Along with her husband, Matthew Broderick, Parker purchased a Charles Street townhouse in 2000. The home includes five bathrooms, nine bedrooms and a spacious garden in the back. There's even an elevator for traveling to each floor. This isn't the only townhouse the family has lived in over the years. They bought a different one back in 2011.
Kim Kardashian West
Kim Kardashian West became one of the biggest reality show stars ever with Keeping Up with the Kardashians. The massive social media following gives fans a great alternative for keeping up with the family in between seasons. Since 2014, Kim has been married to rapper Kanye West.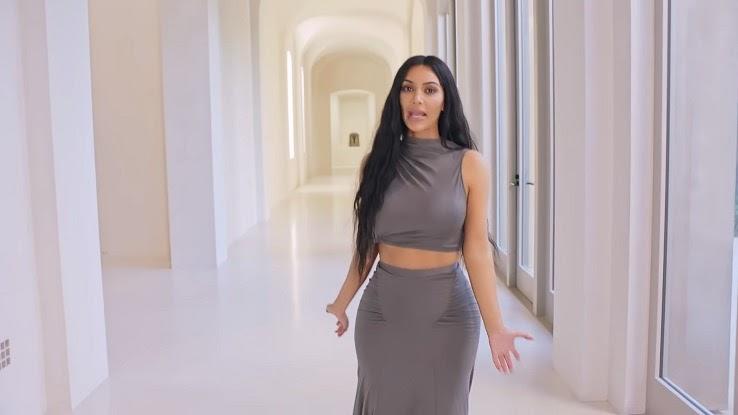 For their Los Angeles home, which they purchased back in 2013, the social media giant wanted a simple, minimalist design scheme. "Everything in the outside world is so chaotic. I like to come into a place and immediately feel the calmness," Kardashian West told Architectural Digest.
Michael B. Jordan
Michael B. Jordan made his way into the public eye with his portrayal of Wallace on The Wire. In 2013, he earned some accolades for his performance in Fruitvale Station. In 2018, he left his panther prints in the MCU as Erik "Killmonger" Stevens in Black Panther.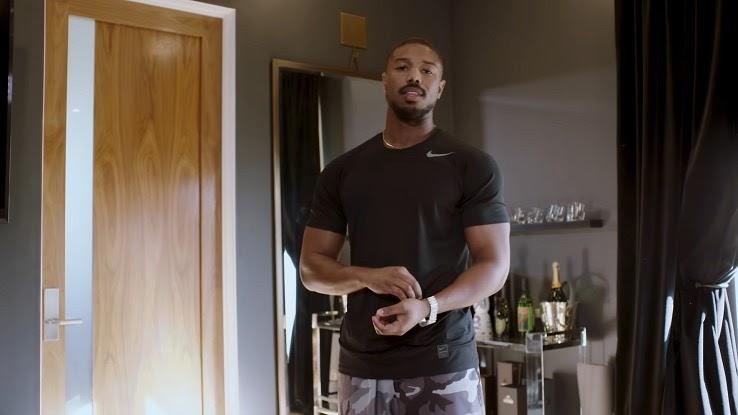 In 2015, Jordan bought a Los Angeles mansion for his parents. The star also lived in the four-bedroom house when he wasn't on set. For him, it was more important to take care of his parents first. "Look, it's every kid's dream to buy their mom and dad a house," he told The Times.
Sean "Diddy" Combs
Sean "Diddy" Combs is arguably one of the biggest names in the history of hip hop. As the founder of Bad Boy Records, the New York native has launched the careers of artists such as The Notorious B.I.G. and Foxy Brown.
Combs purchased his Los Angeles mansion in 2014, and its overall design holds a lot of appeal. The abode features an underwater tunnel that connects the home's grotto and pool. It also has a separate building harboring a beauty salon, steam room and massage room. Former film producer Nile Niami developed the home.
Emma Stone
After her film debut in Superbad, Emma Stone found herself landing notable roles in The House Bunny, Zombieland and Easy A. In 2017, the actress won an Oscar and Golden Globe for Best Actress for her work in La La Land.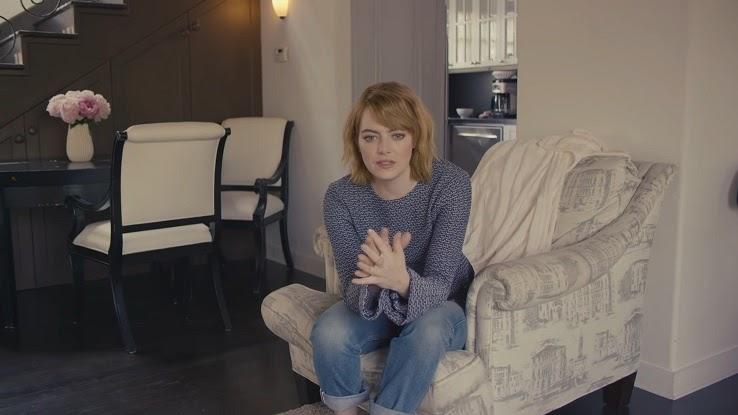 Stone bought her Beverly Hills home with actor (and then-boyfriend) Andrew Garfield back in 2012. The home features two fireplaces, a pair of walk-in closets and a swimming pool. She put the house up for sale in 2019 following purchases of properties in Malibu and Westwood. She also owns two apartments in New York City.
Margot Robbie
From 2008 to 2011, Australian actress Margot Robbie took over the airwaves in her home country on Neighbours. In 2013, she gained worldwide fame with her work in The Wolf of Wall Street. DC Comics fans recognize her best as Harley Quinn from Suicide Squad and Birds of Prey.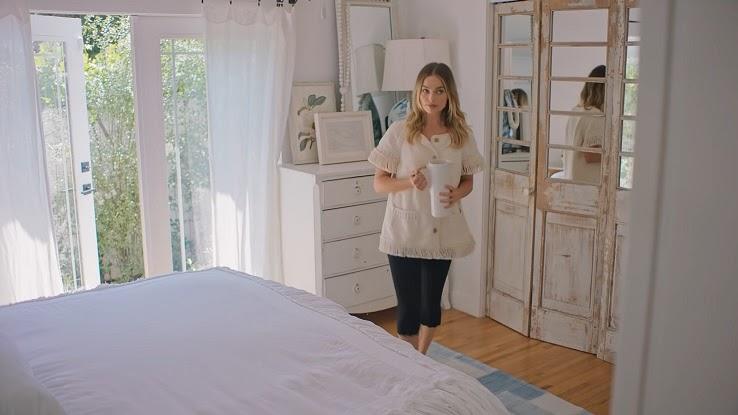 Robbie purchased her glorious Hancock Park home with her husband Tom Ackerley in 2017. The property features a wine cellar in the basement and a swimming pool and is Robbie's first home in the United States. Before this purchase, she lived in London with Ackerley.
Ashley Tisdale
Ashley Tisdale's time with Disney was nothing short of amazing with roles in The Suite Life of Zack & Cody and High School Musical. As an adult, her work has included appearances in Hellcats, Super Fun Night and Young & Hungry. Outside of acting, Tisdale works on her makeup brand Illuminate Cosmetics.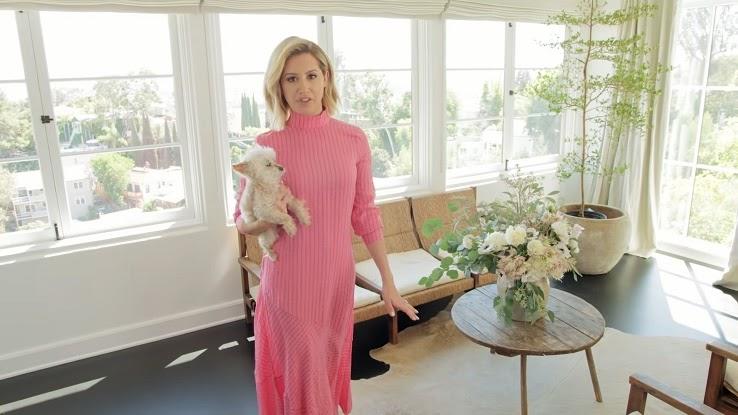 She got her father (and contractor), Michael Tisdale, involved in renovating her Hollywood Hills home. "I grew up with him building all these amazing houses, including Darren Star's home in Los Angeles," she told Architectural Digest. The house includes a recording studio and a decked out master bathroom.
Christina Aguilera
In an ultimate case of sweet revenge, music superstar Christina Aguilera took matters (and her money) into her own hands. After the Osbourne family wrapped their reality TV show, Aguilera purchased their house to turn into her own burlesque-themed palace.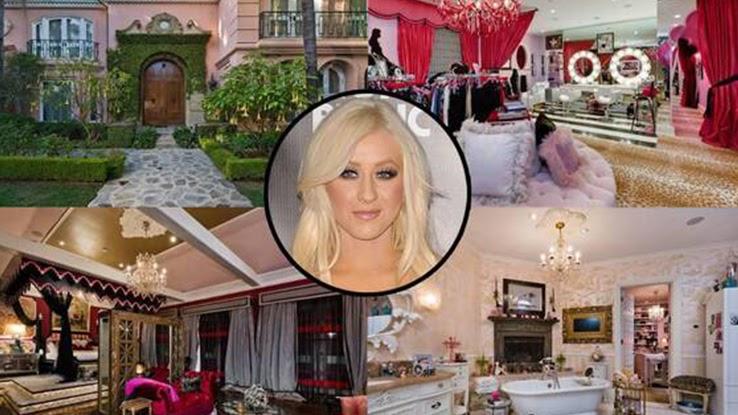 Where does revenge come into play, you ask? Well, if you watched the Osbournes' show, you would know that the stubborn, jealous daughter, Kelly, never had any kind words to say about the singer. So, when the house was up for grabs, Aguilera served Kelly her just desserts and bought it.
Selena Gomez
Selena Gomez became a Disney star with roles in Hannah Montana and Wizards of Waverly Place. After releasing music with her band, The Scene, she released her solo debut album, Stars Dance, in 2013. At the Kids' Choice Awards, she took home 11 trophies.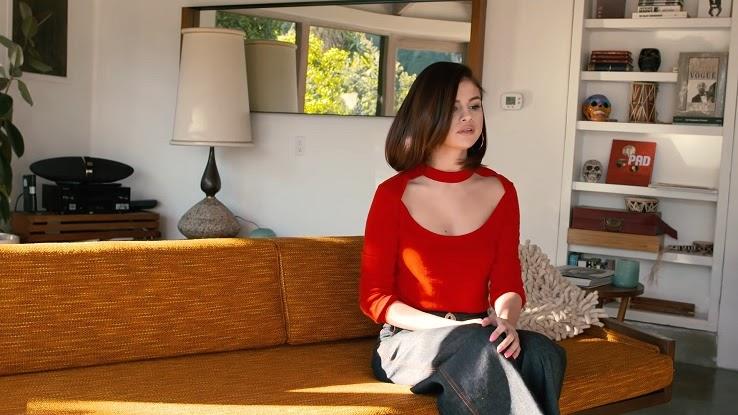 Gomez stayed close to her Texas family by purchasing a 10,000-square-foot mansion in Fort Worth. It includes a bar, a game room, a tennis/basketball court hybrid and a pool with an equipped waterslide. Recently, the singer put the mansion up for sale along with her Studio City, California, mansion.
Nicole Kidman
Nicole Kidman became a major Hollywood player in the '90s with roles in Eyes Wide Shut, Batman Forever and Far and Away. In 2003, she gained a coveted star on the Hollywood Walk of Fame. Kidman also produces content through her own company, Blossom Films.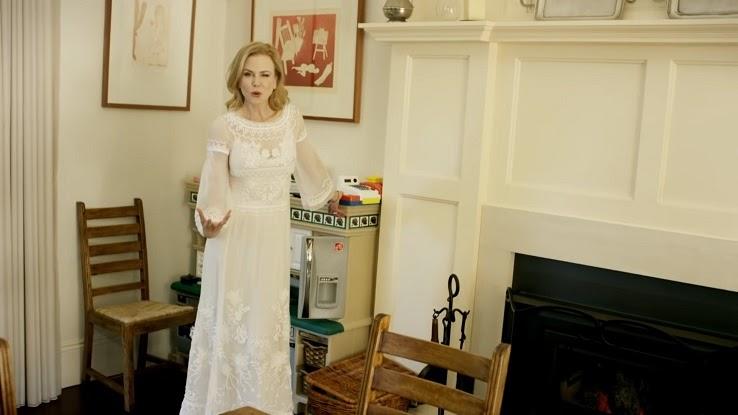 When she isn't working, the actress lives in her home country of Australia with her husband, Keith Urban. They own two properties in the region: a farm in Bunya Hill and a penthouse in Sydney. Because of their jobs, they still travel to the United States frequently, and the couple also owns homes in New York City, Los Angeles and Nashville.
Saoirse Ronan
At the age of 14, Saoirse Ronan got her first Oscar nomination for her work in Atonement. Over the years, the New York City native continued to impress, landing acclaimed roles in Brooklyn, Lady Bird and Little Women. In 2016, she made her Broadway debut as Abigail Williams in The Crucible.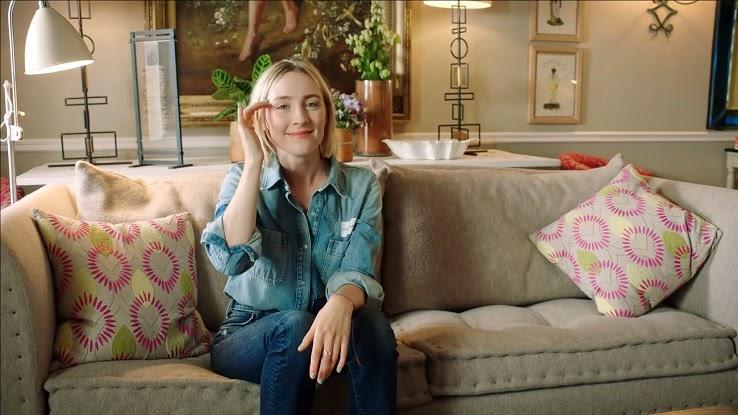 Ronan stayed close to her Irish roots with her purchase of a mansion in Ireland in 2017. As a bonus, the property has a hefty amount of hedge to keep noisy people away from the property. In 2019, she placed the mansion on the market with a $1.66 million asking price.
Gisele Bündchen
Gisele Bündchen became a trailblazer for Brazilian models with her work with Victoria's Secret. For 15 years, she was the highest paid model in the world, and she has used her fame to promote helping the environment. Since 2009, she has been married to football star Tom Brady.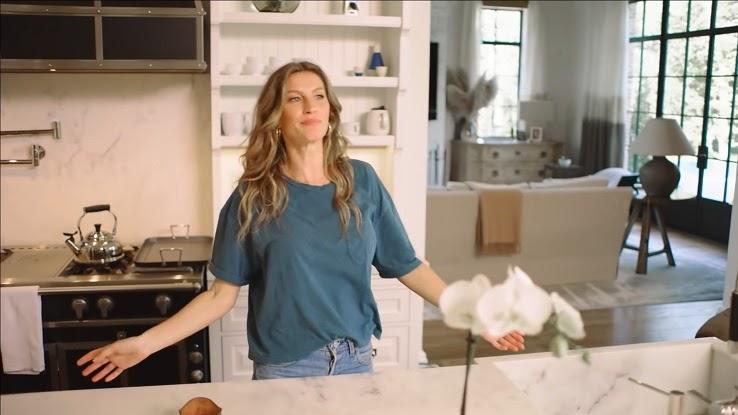 Her Massachusetts mansion with Brady has everything a model could want. There's even a chef present to serve up some healthy meals. For some relaxation, the yoga studio, golf course and swimming pool should do the trick. In 2019, Bündchen put the house on the market for nearly $40 million.
Neil Patrick Harris
From Doogie Howser, M.D. to How I Met Your Mother, Neil Patrick Harris has been a mainstay on television for decades. Outside of TV, the actor has had roles in various theater productions, including Hedwig and the Angry Inch, Rent and Romeo and Juliet.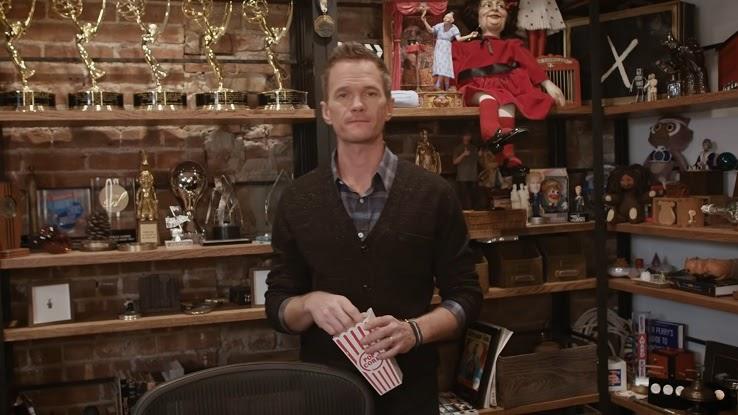 Harris stores all of his countless awards in his townhouse in Harlem. Although he lived in Los Angeles while working on How I Met Your Mother, he always knew he would return to the Big Apple. "The plan was always to come back to New York when the show ended and raise our family," Harris told Architectural Digest.
Reese Witherspoon
Reese Witherspoon has delivered some memorable performances during her 30-year career. From Legally Blonde to Walk the Line, the roles for the actress have been diverse and powerful. Her most recent success stems from HBO's Big Little Lies, which earned her Emmy and Golden Globe nominations.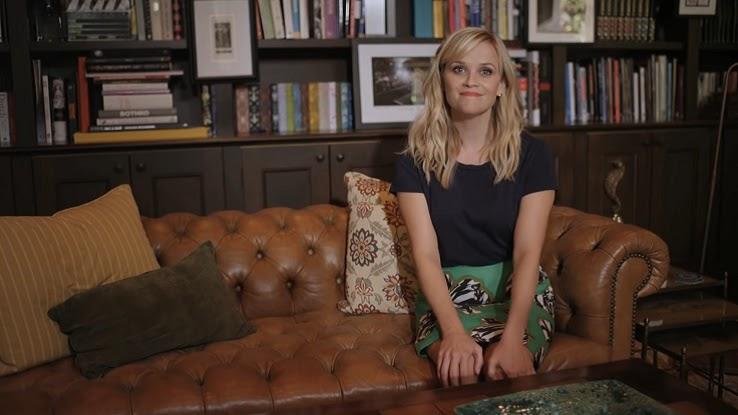 Witherspoon's Los Angeles home is equipped with a grand piano, a library and a vegetable garden. The actress also displays her trophies and awards throughout the home. She once told Vogue, "I used to hide my Oscar, but then I was like, 'Why shouldn't I put it out here in the living room?'" Excellent point.
Kerry Washington
New York City native Kerry Washington became TV's hottest star with her role as Olivia Pope in ABC's Scandal. The actress received Emmy and Golden Globe nominations for her performance. She even portrayed the character in a crossover on How to Get Away with Murder.
Washington stays in her hometown in her comfortable Manhattan apartment. The house is perfect for Washington, husband Nnamdi Asomugha and their two kids. "We spent a lot of time looking for a place that had enough space for our whole crew, our posse," she told Architectural Digest.
Tony Hawk
Tony Hawk brought skateboarding to the mainstream thanks to his unbelievable talent. After being the first skater to land the dangerous 900 trick, Hawk's success skyrocketed overnight. His Tony Hawk video game series, which was created by Activision, sold more than 30 million copies worldwide.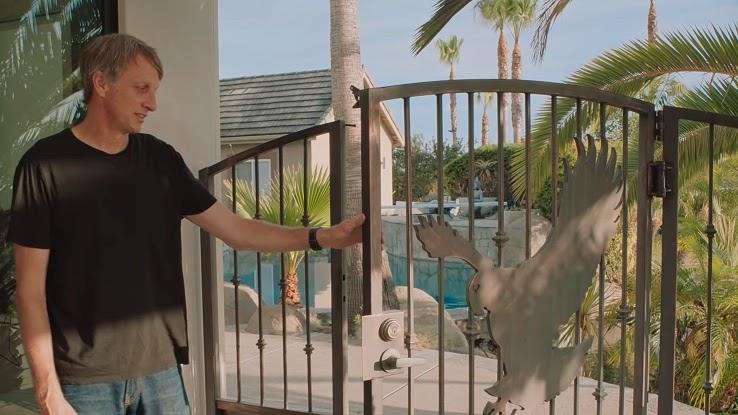 Hawk's San Diego home is skater heaven with a built-in skatepark in the back. The skateboarding legend also likes to display some of his favorite art pieces around the house. It's also a quick drive from his company, Tony Hawk Industries, which promotes the growth of skateboarding.
Rosie Huntington-Whiteley
After modeling for Victoria's Secret, Rosie Huntington-Whiteley moved into acting with 2011's Transformers: Dark of the Moon. In 2015, she landed her second acting gig as The Splendid Angharad in Mad Max: Fury Road. Huntington-Whiteley still models for companies such as Dolce & Gabbana and Louis Vuitton.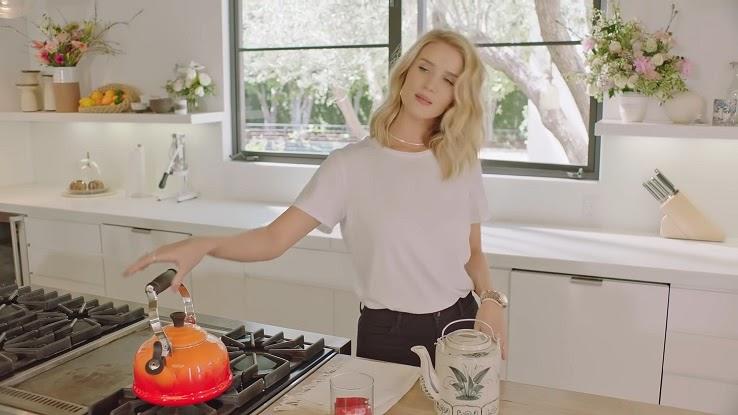 She purchased a lovely Beverly Hills home along with fiance Jason Statham. Glass is king in this adobe jewel, with a plethora of glass at every turn. While other celebrities enjoy a little color, Huntington-Whiteley's home has nothing but white walls. The couple also owns a home in Malibu.
Shay Mitchell
In 2010, Shay Mitchell landed her most noticeable role as Emily Fields in Pretty Little Liars. The show earned her numerous nominations at the Teen Choice Awards. After the show ended in 2017, Mitchell joined the cast of You and Dollface.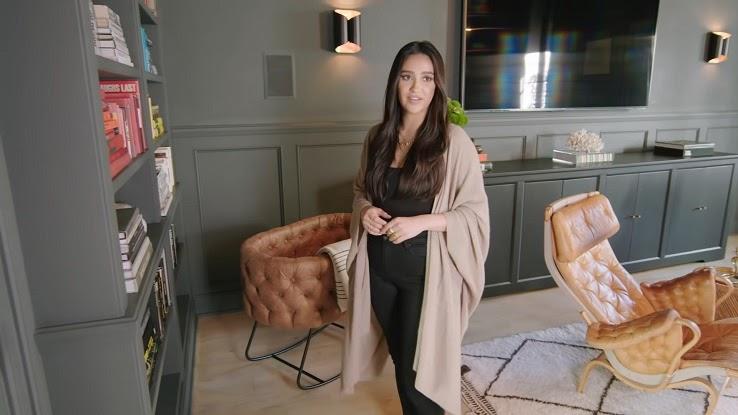 She first fell in love with her Los Angeles home after seeing its kitchen on Pinterest. "I remember that the agent sent me a link, and I realized the kitchen was the same that I had saved from years before," she told Architectural Digest. Her home also features an orbed lantern and a brass crib for her daughter, Atlas.