A Gift Guide for the Experienced Painter in Your Life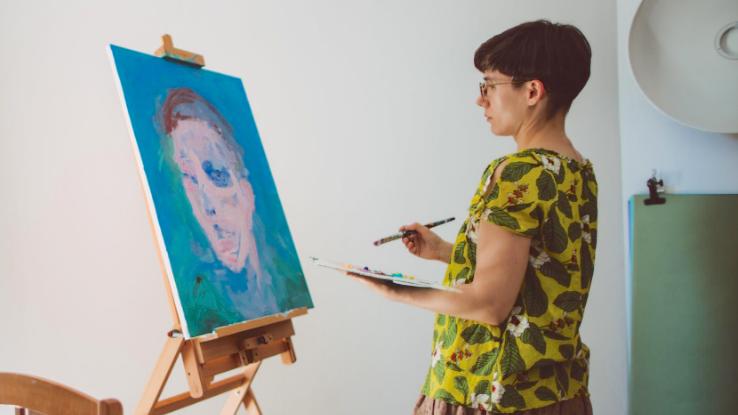 Looking for a meaningful gift for someone who's obsessed with painting? We've got you covered with products to add to their palette of essential materials for getting down to work. Experienced painters have unique dilemmas that are hard to brush off, and these gifts will help make your artistic pal's life a whole lot smoother and easier.
An Apron to No Longer Fear "Happy Little Accidents"
When painters are in the zone, their art studios can get wild and messy. Before they know it, paint has splashed on their arms, faces and even clothes. Paint stains are usually hard to remove from clothing, which might force your friend to spend money on new shirts or pants instead of more paint supplies. It's time for a coverup.
Gifting an artist a special apron helps them keep their clothes free of paint, and it can even keep them a little more organized. This stain-resistant Bob Ross apron will fix their messy dilemmas — and put a smile on their face in the process. It also comes with an adjustable neck strap, extra-long back ties and three pockets for all their brushes (so they can finally stop misplacing those tools). Most importantly, your recipient can "get crazy" like Bob Ross, freely making magic happen on the canvas. If they're not making a mess, are they actually doing it right?
A Tabletop Easel to Give Those Poor, Tired Feet a Break
If your friend is painting and standing on their feet all day, they most likely experience sore feet or other foot-related issues. Stop your friend from feeling defeeted by treating them to a portable and sturdy tabletop easel so they can enjoy doing their paintwork from the comfort of a chair.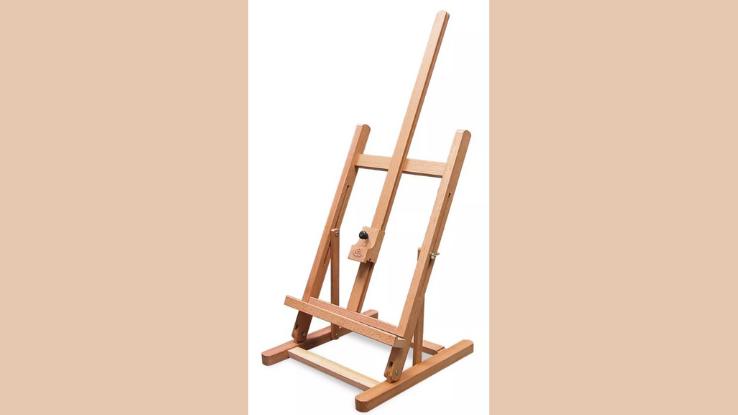 This Royal Sorrento Tabletop Easel is perfect for those early morning sessions or lazy days — because painting a masterpiece for hours is no small feet. It's adjustable, holding canvases up to 31 inches in height and 24 inches in width. Assembling the easel is painless and requires only two screws that come in the package.
A Massager to Roll Away Pain
People who write or type the entire day aren't the only ones who might develop pain in their fingers or arms. After hours of focused painting, a painter's hands and arms can feel cramped and strained. Fortunately, massagers are here to save the day.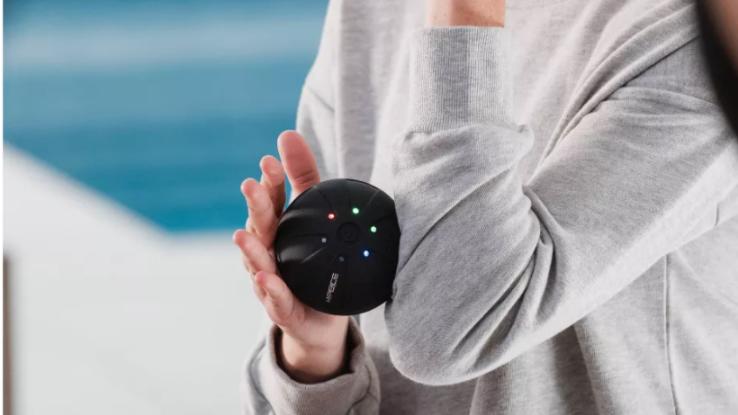 The Hyperice Hypersphere Mini Body Massager is a well-deserved gift for anyone who lives and breathes the painter's life. It helps restore range of motion and alleviate tension thanks to its flexibility options that'll meet your recipient's preferences. The device also features three speed settings, a high-intensity vibrating core and a rechargeable battery. After your friend's been on a creative roll, they can roll this massager over their sore spots.
A Fancy, Practical Painter's Case to Protect Their Art Babies
Introduce your painter to new ways to protect their work with this gift that transports their art to and from the next exhibit. The Prestige carry-all soft-sided art portfolio allows them to keep their work safe and organized anywhere. It's an upgrade from whatever they're using (or not using), as it's water-resistant and constructed to support artwork to maintain its form — no more stressing about spills or accidentally crushing masterpieces.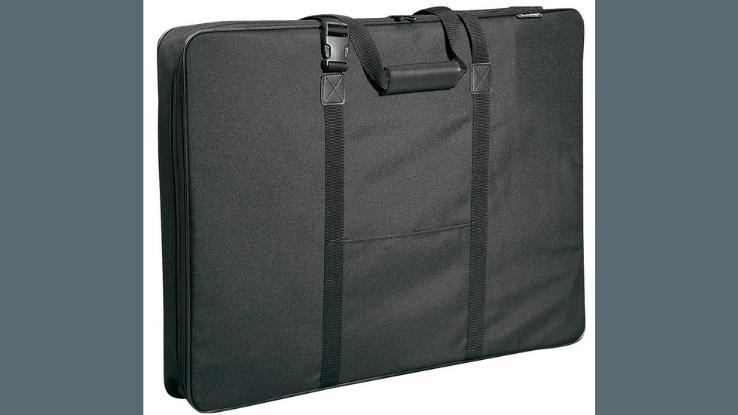 This case includes a zipper pouch to hold important tools, a giant pocket to easily access artwork and an elastic cross strap to hold larger canvases. Need more space? These bad boys can expand. Plus, your friend can wear the bag over their shoulder using the stylish yet comfortable strap. As they strut around with their new gift, your friend's new motto will be: "It's all about the bag."
A Hard-Working Moisturizer to Keep Skin in Check
Lotion and skin go together like Bob Ross and happy trees. Painters are always washing paint stains off their hands. After constant romps with soap and water (or even harsher substances like rubbing alcohol), a painter's hands can become super dry. It gets even worse during the winter. Send your recipient CeraVe Moisturizing Cream immediately for some serious nourishment and to beat the devil out of dry skin.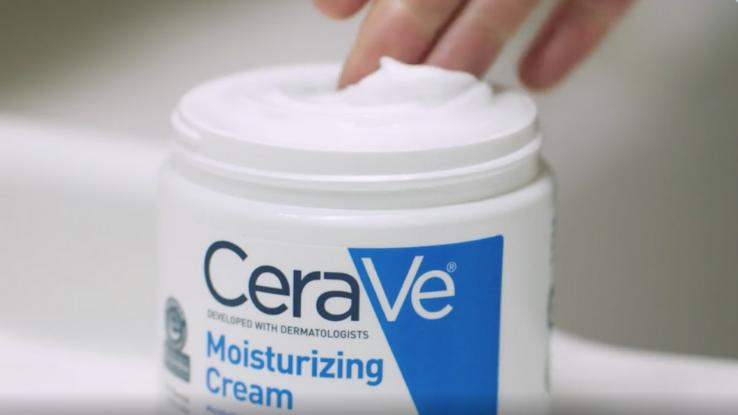 Tested by dermatologists, this cream provides hydration for 24 hours and leaves skin feeling fresher than a new tube of paint. It's free of fragrances, oils and comedogenic ingredients. A little lotion goes a long way. Help your friend take care of their hands so they can keep pursuing their creative passions.