Here's How to Invest in Your Home's Air Quality at Any Price Point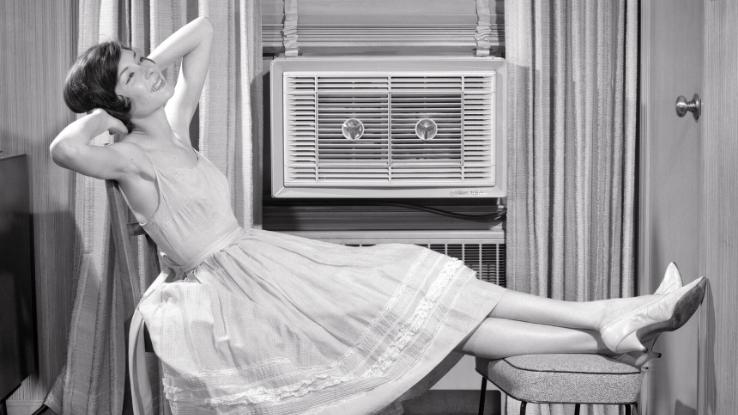 As we all know by now, the novel coronavirus can be spread through airborne, virus-containing droplets. According to a study published by the University of Minnesota's Center of Infectious Disease Research and Policy, the spread of the novel coronavirus "could be suppressed using engineering controls such as effective ventilation, possibly with air filtration and disinfection and avoidance of air recirculation."
However, following that guidance may be a bit harder during the summer months as temperatures spike across the country. If you head indoors to escape the heat, you and your housemates are going to be rebreathing the air inside — including air that's being recirculated through air conditioners. With the warnings in mind, many homeowners are taking steps to increase ventilation and air quality in their living spaces. While some of the more obvious upgrades fall on the higher end of the budget, we've rounded up some great ways to improve your home's air quality no matter your budget.
Under $30: Window Fans and Houseplants
With the COVID-19 pandemic impacting so many industries, many Americans are still out of work and consequently strapped for cash. However, you don't have to spend a ton of money to freshen up your home's air quality. The most affordable option is also the greenest (literally): a houseplant. Due to a 1989 NASA experiment conducted by research scientist Bill Wolverton, some scientists say houseplants are effective natural air purifiers — and the more leaves the better.
"The Boston fern is one of the most effective plants for removing airborne pollutants, but it is often difficult to grow indoors," Wolverton wrote. "I usually recommend the golden pothos as my first choice since it is a popular plant and easy to grow." Luckily, it's easy to procure these plants, even online. The Boston Fern Plant in Hanging Basket and the Pothos Plant in Grower Pot are regularly stocked on Home Depot's site. Don't have a green thumb? You can also (affordably) pipe in some fresh air from the outdoors with Comfort Zone's Twin Window Fan with Reversible Airflow Control.
Under $100: Replacement HVAC and AC Filters
When it comes to any sort of home improvement project, sometimes the simplest fixes can also be the most effective. Have an HVAC or AC in your home? Try replacing the filters with something high quality, like these Supreme Allergen Pleated MERV 14 – FPR 10 Air Filters by Nordic Pure.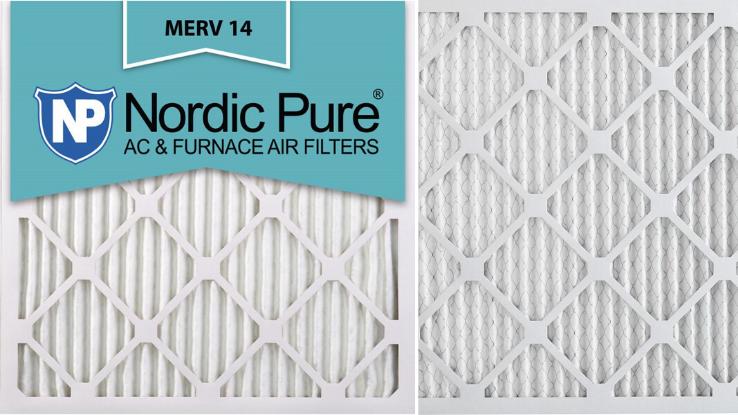 Made of electrostatically charged synthetic materials, these pleated filters capture most airborne particulates. Even outside of COVID-19 times, top-of-the-line filters are ideal for folks with health and respiratory problems. For best results, we recommend changing your air filter every 30 to 90 days. A word to the wise: Not all of these filters are one-size-fits-all, so you should measure your at-home model to find the right size.
Under or Around $200: A Dehumidifier in Every Size
If you're spending a lot of time at home these days, you may have noticed an uptick in your allergy symptoms. Most likely, this is due to dust mites — tiny organisms that feed off household dust and moisture in the air. According to the Asthma and Allergy Foundation of America, roughly 20 million Americans are allergic to these common indoor allergens — and that's where a dehumidifier comes in handy.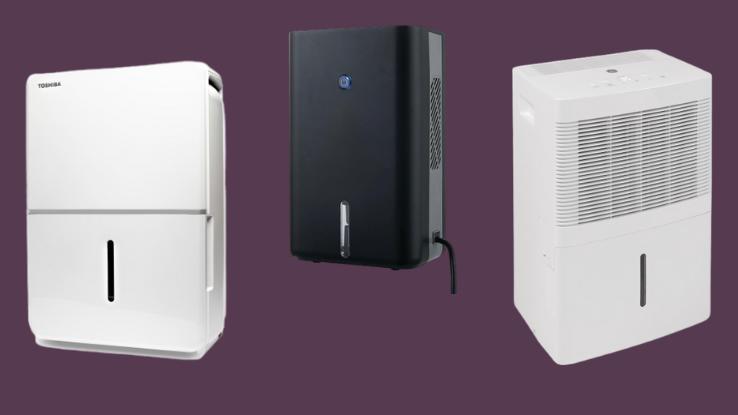 How so? Well, dehumidifiers help decrease the moisture in the air that causes allergen growth. While there are a bunch of great models on the market, Toshiba's 50-Pint 115-Volt ENERGY STAR Dehumidifier is a work-horse of a machine and optimal for folks who live in particularly humid environments. If you don't need that much horsepower, the GE 20-Pint Dehumidifier is another great option that's both portable and easy to maintain. Of course, if you don't have a ton of space on offer — or the cash to invest — the 3.2-Pint Countertop Dehumidifier is easy on the wallet but tough on moisture.
Under $500: Dyson Air Purifiers at Every Price Level
While you may associate Dyson with great vacuum cleaners, the company has a slew of other top-of-the-line products that can go a long way in improving your quality of life. Example A: the air purifier. If you've never owned one of these before, the concept is simple. The appliance's fan pulls in air and circulates it through a filter, which removes any pollutants or particles (pet dander, odors, dust and so on), and then all of that newly cleaned air flows back out into your home.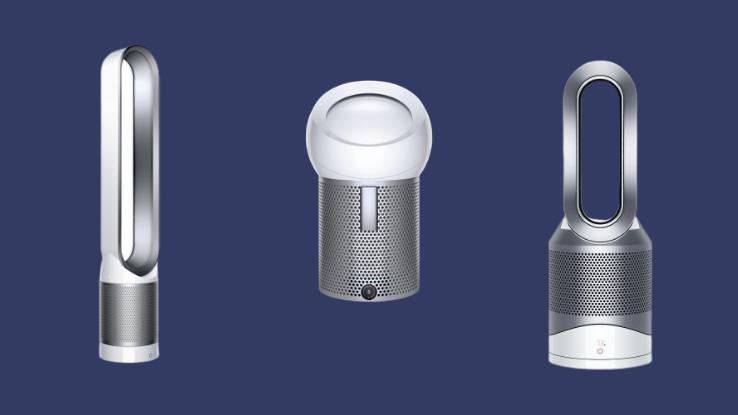 Like any household appliance, air purifiers come at a variety of price points, and some do more than just clean the air. Living that apartment life? Try the Dyson Pure Cool Me Personal Purifying Fan (center). This ultra-quiet machine also cools the purified air, making it the perfect summer sleeping companion. In need of an option that works for larger spaces? The Dyson Pure Cool Air Purifier + Fan, TP01 (left) is an incredible, powerful, bladeless tower fan that cools and recirculates all at once.
Finally, if bells and whistles are your thing, the Dyson Pure Hot + Cool Air Purifier, Heater + Fan, HP01 (right) is the one for you. This three-in-one appliance purifies, cools and heats air, making it a year-round must-have.
Over $500: The Big Home Ventilation Investment
For homeowners looking to do some serious renovations, the most comprehensive ventilation and air purification solution comes in the form of the Humidex Whole House Crawl Space Energy Efficient Digital Ventilation System and Dehumidifier. Whether you want to invest in your whole home or just the sections that need the most upgrading, ClairiTech's Humidex moisture control and ventilation systems are reliable, energy efficient and maintenance free.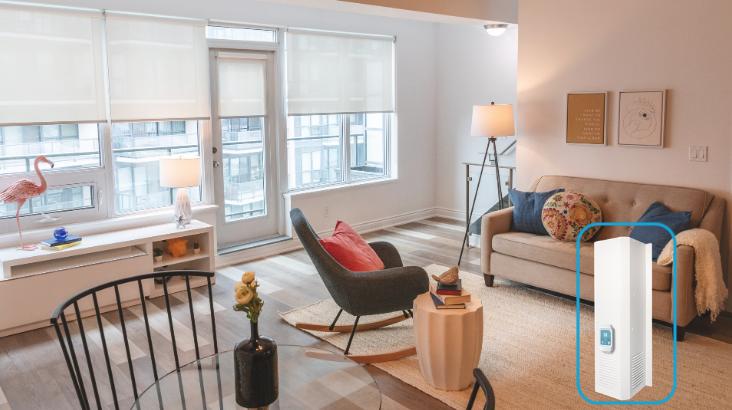 Some customers noted that despite the self-installation claims, they had to rely on Home Depot experts for assistance. Nonetheless, if someone in your household has asthma or other respiratory issues, the long-lasting relief the Humidex system provides is well worth the investment. With an easy-to-use digital interface and a bucketless design that eliminates the need for emptying and cleaning the system, you'll be breathing easy — in more ways than one. Bonus: ClairiTech also makes a basement-specific Humidex system.