Emergency Kits Designed to Help You Weather Any Storm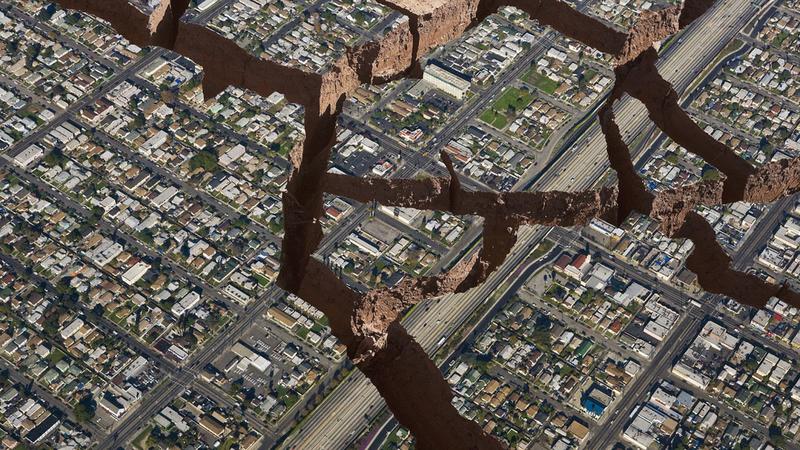 When disaster strikes, it's always better to be over prepared than caught off guard with minimal supplies or even none at all. Besides a global pandemic, the year 2020 has ushered in its fair share of hurricanes, tornados, earthquakes and wildfires to wreak even more havoc.
If the year has proven anything, it's that a little preparation can go a long way when it comes to protecting yourself and your loved ones. That's not to say that hoarding massive amounts of toilet paper was ever a good idea, but it's always a good idea to have certain emergency supplies ready to go at home.
How to Build the Perfect Emergency Kit
Before gathering any supplies, start by discussing an emergency disaster plan with your entire family. When preparing your personal emergency kit, give some thought to the types of natural disasters that are most likely to occur in your area. If you live in rural Arizona, for instance, then buying a life jacket to protect yourself in a flood probably isn't an investment you need to make.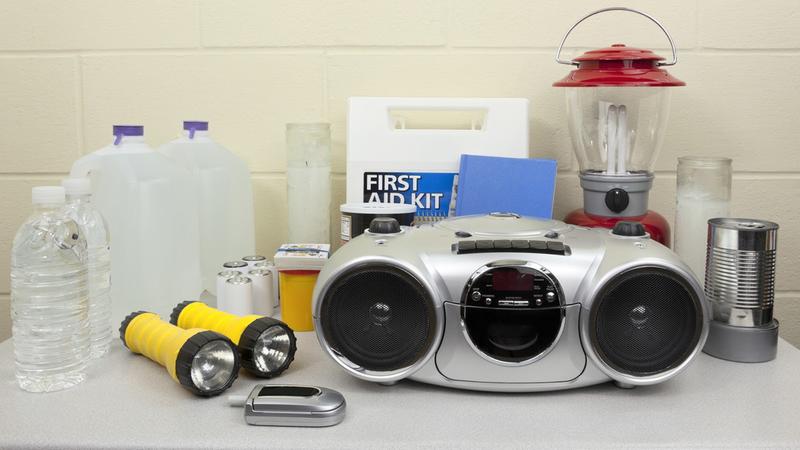 That being said, you've come to the right place if you're ready to get prepared for whatever Mother Nature may bring. We've pulled together a collection of emergency kit essentials that are designed to help you navigate the worst situations during a wide array of natural disasters. Whether you live in Tornado Alley or in an area prone to wildfires, you need to gather the right supplies to add to your emergency arsenal.
Besides the items found in the kits below, make sure you always have a three-day supply of non-perishable food on hand as well as enough water to last at least three days. Aim for at least one gallon per person per day. Keep a backup cell phone charged and ready to use. (Even a deactivated cell phone can call 911.) Hardhats or helmets can protect your family from falling debris, which is common in many types of natural disasters.
Be Prepared for Anything with a First Aid Kit
If you're looking to refresh your basic first aid supplies, then the Johnson & Johnson All-Purpose First Aid Kit is a great choice. The kit contains 140 first aid items, including cleansing wipes, antibiotic cream, gauze, non-stick pads and a variety of bandages.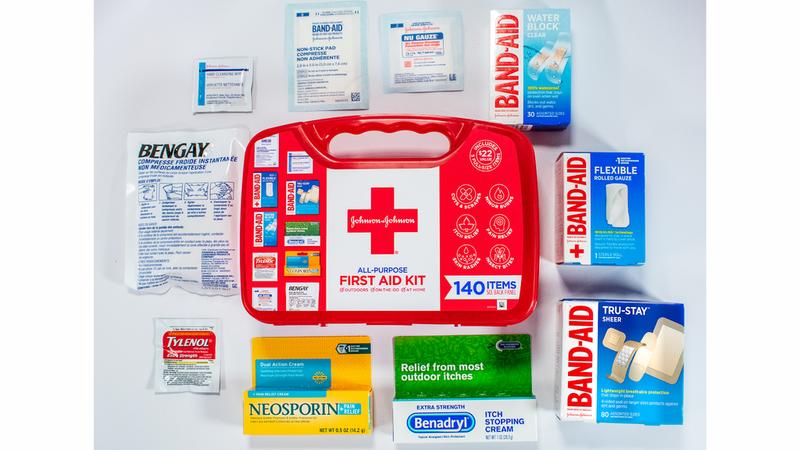 Although it's pretty basic and designed more for treating wounds than survival, the kit's compact size makes it easy to stash in your emergency kit, in your vehicle or in your desk drawer at work. If you need to treat wounds on the fly, you'll be glad you kept this kit handy.
Leave Nothing to Chance with This Survival Backpack
If you want to cover all your bases, the Ready America 107-Piece Nylon Home Survival Kit is an awesome choice. Inside the sturdy canvas bag, you can find everything you need for four people to survive for a full 72 hours. Whether you need to clear storm debris or prepare food and water when your gas and water lines are down, more than 100 different supplies are ready to help you shelter in place.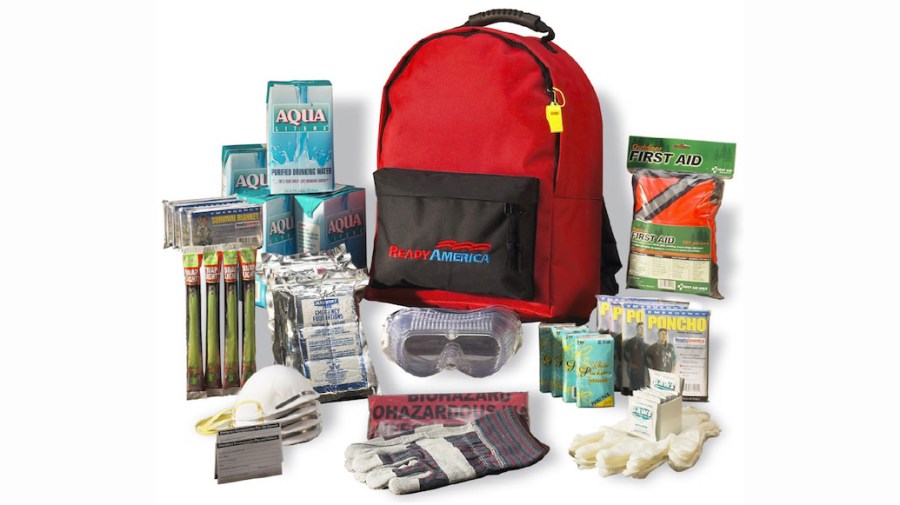 The kit comes with everything from emergency blankets and dust masks to light sticks and cooking supplies. A first aid kit and water purifying tablets are also included to help you stay hydrated and take care of cuts and bruises.
Take No Chances with Drinking Water
Water tends to be the most precious natural resource after many natural disasters. It's important to keep in mind that tap water may not be safe to drink, even if your home water supply still works. Earthquakes and other natural disasters could leave water lines cracked, allowing contaminants into the water. Products like the Enviro Safe Home Water Quality Test Kit are lifesavers when water quality is in question.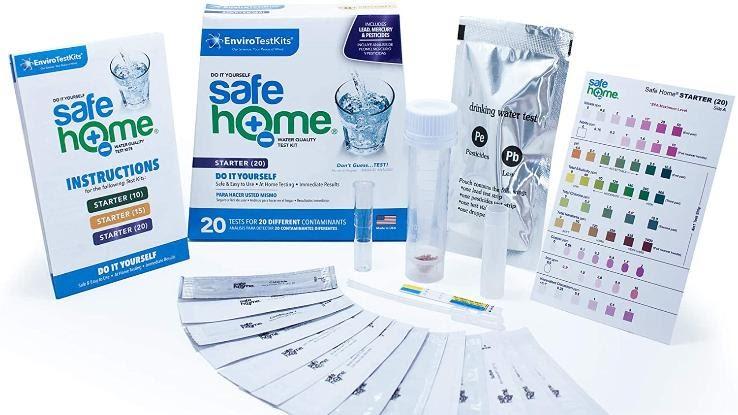 Within seconds, you can test for 20 different contaminants that may be lurking in the water at your home or in a natural water source like a river or lake. Be sure to include plenty of stored water or water purification tablets in your emergency kit, just in case the water you have access to is potentially contaminated.
Don't Forget the Nuts and Bolts
Make sure you're prepared to brave a little natural destruction with Stalwart's Hand Tool Set. The kit includes essentials such as a hammer for boarding up windows, an adjustable wrench to help shut off a damaged water valve, and more.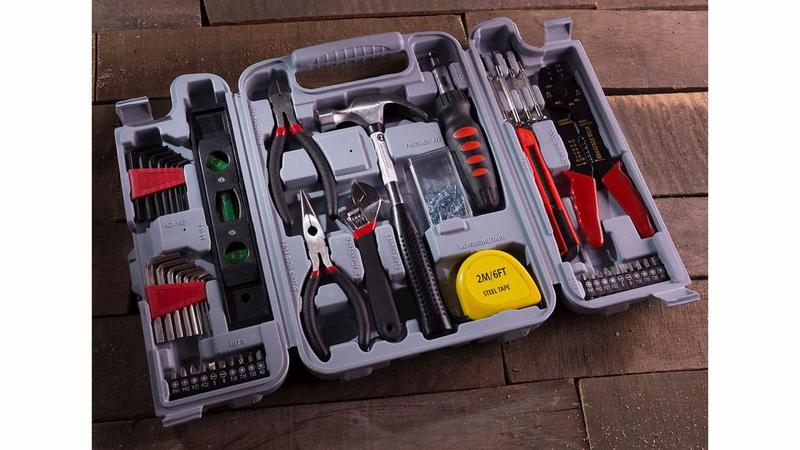 Whether you're attempting to reinforce your home before a disaster or make repairs after disaster strikes, you need the right tools on hand for an assortment of jobs. This convenient 130-piece set comes in a durable plastic carrying case to ensure you can keep everything you need tucked away safely in one place.
Deluxe Survival for Two
Cover the basic needs of two people for up to 72 hours with the Ready America 2-Person 3-Day Deluxe Emergency Kit. Not only does it come with a convenient backpack to store it all, but this kit also offers a few extra perks that make it stand out from the rest.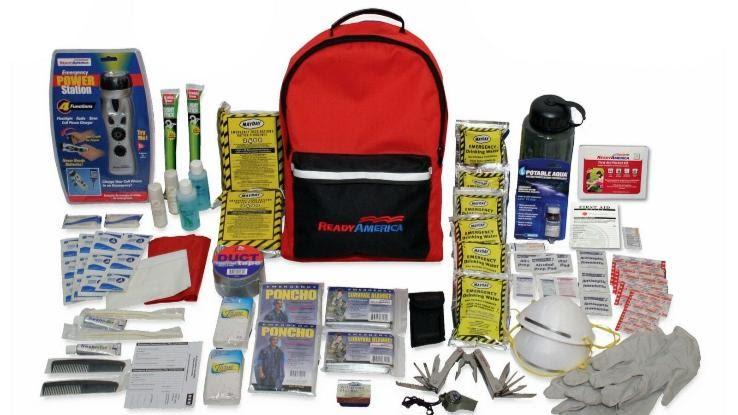 You get all the basic essentials (as recommended by the American Red Cross), as well as water purification tablets, a hand crank emergency power station, a siren, a cell phone charger and more. Also equipped with a hygiene kit and a biohazard bag, this is one purchase you definitely won't regret making if you ever find yourself forced to wait on help from disaster relief teams.
Be Prepared for Emergencies on the Go
As many unfortunate drivers have discovered, disasters rarely strike at the most opportune time or place. If you find yourself stranded on the side of the road, then you want to contact help as soon as possible. With the Orion Roadside Emergency Kit in your car, there's no need to count on the existence of nearby cell towers to call for help.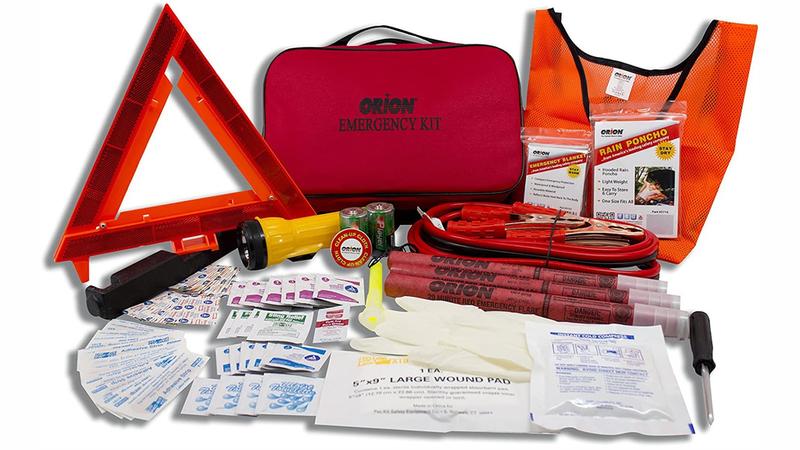 The kit comes with three emergency flares that burn up to 15 minutes apiece, safety vests to increase your visibility, rain ponchos, a flashlight and more. Even if you don't find yourself stranded on a lonely road, these kits can be game-changers when it comes to signaling for help in the aftermath of a road emergency or natural disaster.
Breathe Freely with a Face Respirator
Anyone who has ever lived through a wildfire can tell you that air pollution is no laughing matter. Protect your lungs from ash, gas leaks and toxic chemicals with the PT-100 Full Face Gas Mask and Organic Vapor Respirator.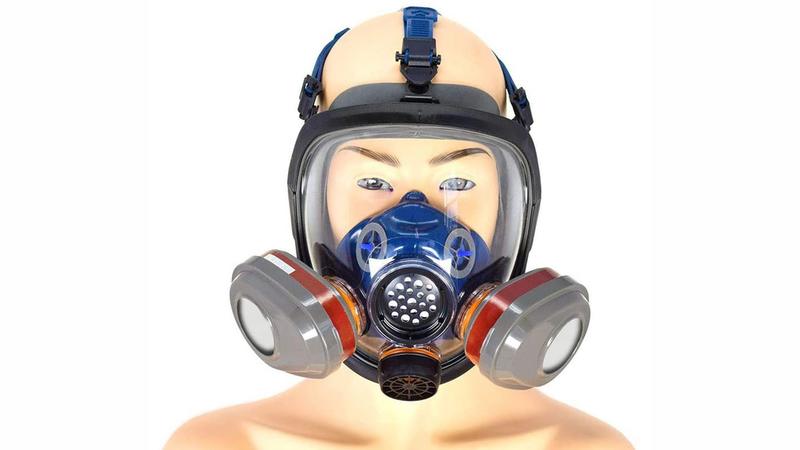 With a professional-grade, heavy-duty filtration system, the mask provides protection via dual activated charcoal filters that are designed to shield your lungs from airborne toxins. It even comes with added facial protection to help protect your eyes and face from flying debris.