Pottery Barn vs. Wayfair: Get the Answers Before You Buy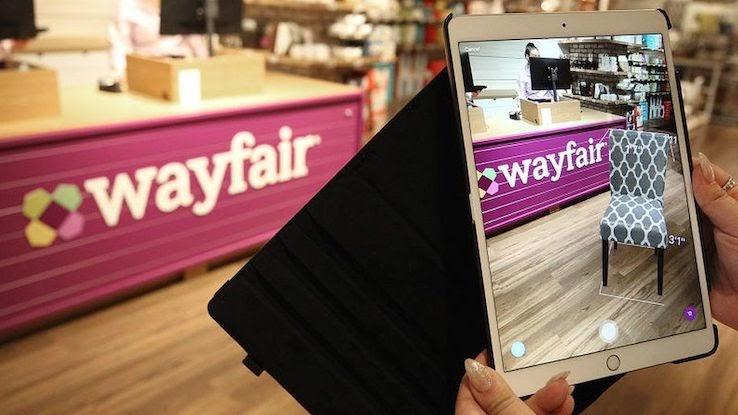 Pottery Barn and Wayfair have competed against each other for consumers' decorating dollars since Wayfair was founded in 2002. Although Pottery Barn had been around since 1949, the company's leaders had to step up their game and their business strategies to compete with the quickly rising e-commerce shop that was determined to take over.
Today, both retailers offer quality, stylish furniture and home decor, and they both receive their fair share of praise — and criticism — from customers. Ready to explore what each of these companies has to offer? Let's take a deep dive into the details of the best overall shopping experience, products and costs. Pottery Barn versus Wayfair — keep reading to make your pick!
The Upscale Experience Offered by Pottery Barn
Pottery Barn was founded back in 1949 by Paul Secon and his brother, Morris, in West Chelsea after Paul was offered a deal on three barns full of discontinued pottery made by a nearby factory. After acquiring the pottery, the brothers opened a shop to sell the collection and eventually expanded into upscale pottery and other furnishings. The chain grew to seven stores under the brothers' ownership. Since the Secons sold out in 1968, Pottery Barn has been owned by several different companies, including The Gap and the current owner, Williams-Sonoma, Inc.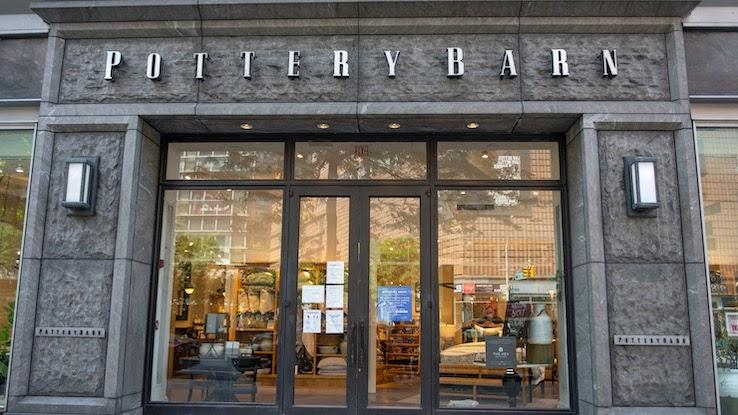 The chain currently has almost 200 showroom locations featuring various home products and accessories, including furniture, bedding, decor and cookware. Additionally, sub-brands like Pottery Barn Teen and Pottery Barn Dorm provide trendy furniture and decor for younger age groups. Customers at Pottery Barn appreciate the ability to shop both in-store and online and take advantage of flat-rate shipping prices and design consultations for their homes. They tend to rave about the quality and comfort of Pottery Barn's furniture as well as the flexibility of many styles to fit in tight spaces.
Shopping for Home from Home at Wayfair
E-commerce company Wayfair technically hit the scene in 2002 as a much smaller company, but it now sells millions of items from more than 11,000 global suppliers. It was founded by entrepreneurs Niraj Shah and Steve Conine, who first recognized a huge opportunity to sell stereo racks and stands online. Starting with just a single website, the two eventually created more than 250 standalone websites to sell various home furnishings, ranging from barstools to birdhouses. In 2011, they combined all the sites to create one major destination for home goods and named it Wayfair.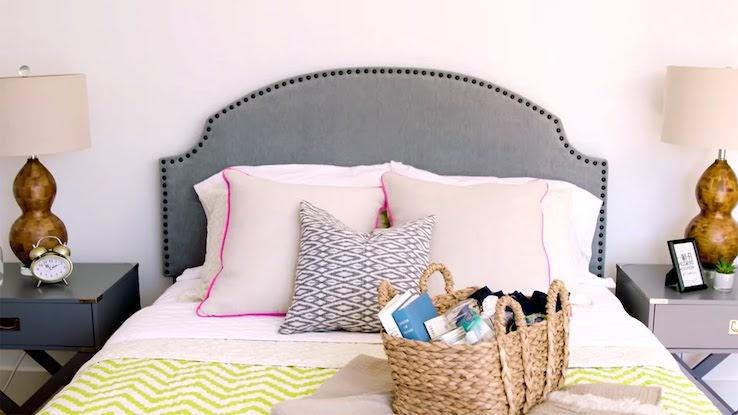 Today, Wayfair offers more than 18 million products across five distinct brands: Wayfair, AllModern, Birch Lane, Joss & Main, and Perigold. The company opened its first full-service retail store in Natick, Massachusetts, in 2019, featuring products for the living room, bedroom, bathroom and kitchen.
Customers often praise Wayfair for its huge inventory and variety of design options and colors for products made by brands like Serta, Ashley, AllModern and La-Z-Boy. The website allows people all over the country to order quickly from the comfort of home, and the company ships replacement parts and missing items free of charge as long as the customer reports the problem with an order within 30 days.
Differences in the Shopping Experience
Although Wayfair now has a brick-and-mortar store, it obviously sells most of its items — even furniture and other large items — online. The potential problem with that format is customers can't see and examine the furnishings before they buy. Looking at photos on a website isn't the same thing as seeing and touching a real product. Because of that, customers don't always like their purchases when they arrive and have to follow the steps for utilizing Wayfair's return policy.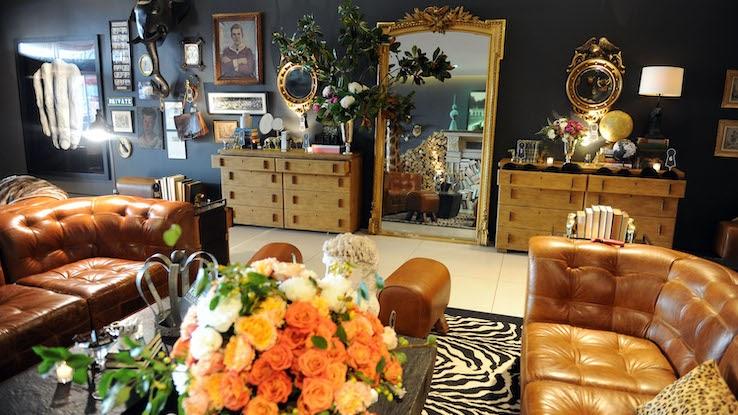 On the other hand, customers at Pottery Barn have the option to see and touch the furniture and decor in person at one of the company's showrooms. The company also offers interior design services, providing advice by phone or email or in person at local locations (as allowed). These services are free and can help you figure out your style as well as teach you how to take proper measurements for your space.
Both companies offer different types of 3D room planners to help you see how the products would fit in a bedroom, living room or dining room. Most of the items from Wayfair require assembly, either by the customer or via Handy.com for a fee. In fact, it has been reported that "fully assembled furniture" accounts for less than a sixth of the merchandise sold by Wayfair. Although Pottery Barn does sell some furnishings that require assembly, the company also has ready-made furniture that can be delivered right to your home. That's much more convenient — and much less hassle — than putting furniture together yourself.
More Value for the Cost
Shopping at Pottery Barn and Wayfair comes with a few cons as well. Both companies have a limited 30-day window to return defective or unwanted products (for certain purchases), and neither company offers additional warranties on your purchases. If you choose a popular, ready-made sofa from Pottery Barn, the company gives you seven days to return it for a full refund. However, if you choose a custom upholstered sofa, it can't be returned unless it has a manufacturer's defect.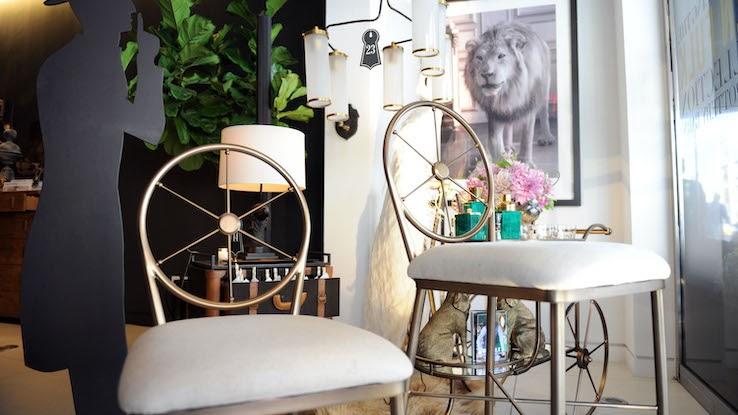 Overall, the price for larger furnishings from Pottery Barn — rugs, sofas, etc. — can range from hundreds of dollars to thousands, depending on size, functionality and materials. The price range for similar large Wayfair products is often significantly lower. Another big pro for Wayfair is the free shipping offered by the company for orders that exceed $49, while Pottery Barn doesn't offer any free shipping at all.
When it comes specifically to sofas, any sofa purchased from Wayfair is eligible for the company's Protection Plan. It costs extra, but it covers the cost of repair or replacement if the couch is unintentionally damaged.
Final Verdict: Pottery Barn or Wayfair?
While Pottery Barn may be preferred by those who like to shop in person, Wayfair appears to have more pros than cons overall. Wayfair mostly sells online, meaning the company doesn't have to pay high costs for real estate and the overhead that goes with physical stores, and that allows them to keep their prices low. Although it's hard work to assemble furniture and risky to purchase without seeing it in person, you really can't beat the prices and benefits that Wayfair offers.