The Best Blenders for Home Use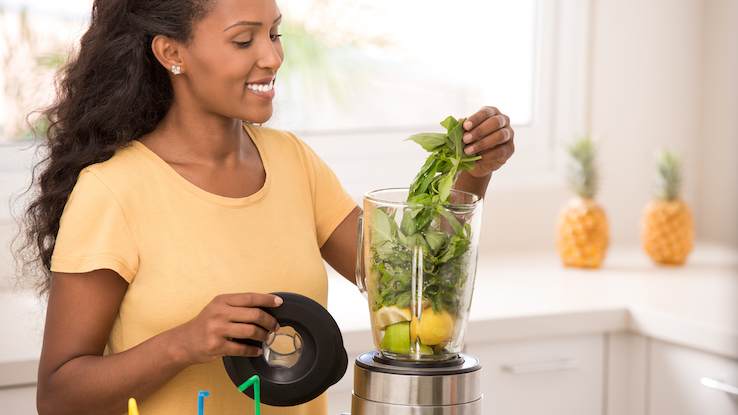 Soups, smoothies, baby food, milkshakes, sauces — the list of delicious and often nutritious foods you can whip up with a blender has every element of your menu covered. But these countertop staples don't just puree different foods; the range of features they boast and tasks they accomplish is as varied as their designs. Blenders from industry titans like Blendtec can heat up soups at the press of a button, while professional-grade options from famed companies like Vitamix have the extra power you need to process nuts into creamy butters. Even standard offerings from well-known brands KitchenAid and Breville can help you breeze through recipes while offering fun splashes of style and color to your kitchen counter.
You'll want to think about features, of course, but size is another important element to consider. If you're only making smoothies for yourself, a small, single-serve model could be the way to go. But if you're whipping up big batches and planning to slice and dice other types of foods for family gatherings or weekly meal-prep batches, you may be better off with a larger blender. Ready to start shopping? We've rounded up a list of the best blenders for whipping up smoothies and much more.
Advertiser Disclosure: When you purchase through links on our site, we may earn an affiliate commission.