The Best Microwave Ovens for Your Kitchen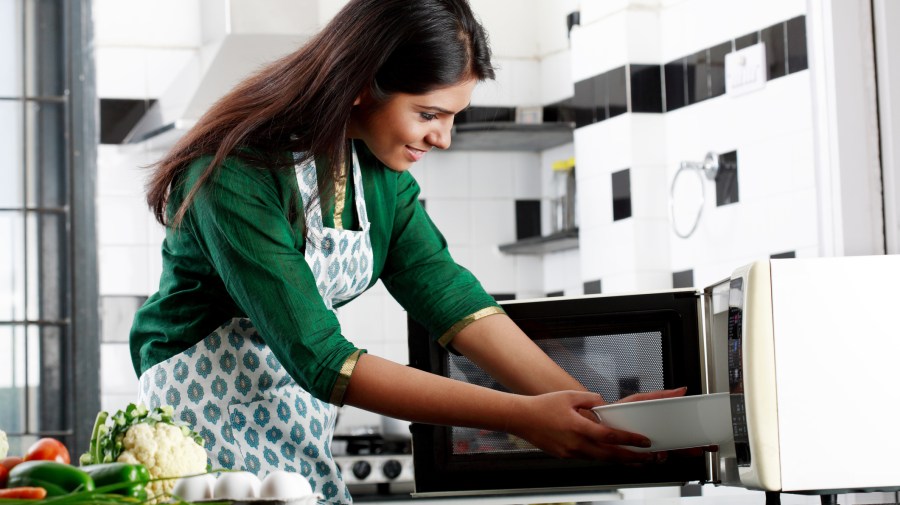 We've always known the fast pace of modern life goes hand in hand with the convenience of microwave cooking. More recently, the unforeseen events of 2020 taught us that even when the world slows down, we still need the convenience of a reliable microwave when we just can't face cooking another meal. From defrosting the chicken you forgot to take out of the freezer to quickly reheating leftovers, a microwave is an essential tool to make life easier for your family — but it doesn't have to end there.
Like most appliances, microwaves come in a range of quality levels. You don't have to spend a lot on a model, but investing in the best microwave you can afford definitely results in some cooking benefits. Many of the best microwave ovens come with additional features, such as grilling and broiling capabilities on specific Emerson and Panasonic models and Smart Sensor technology on Toshiba models to maximize the cooking of common foods like baked potatoes, pizza and popcorn. Check out these options and others to find the best microwave oven for your kitchen.
Best Overall: Toshiba EM131A5C-SS Microwave Oven with Smart Sensor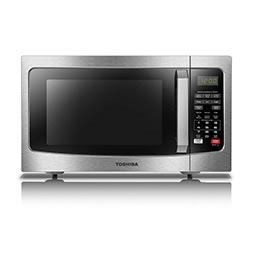 When it comes to searching for the best microwave oven, you can't beat the Toshiba EM131A5C-SS microwave oven with Smart Sensor Technology. This unit puts function and convenience at your fingertips, with popcorn and defrost settings and plenty of power. It's energy-efficient, especially when you use the eco mode. More than 1,000 reviewers love this microwave enough to give it five stars, and they love how well it cooks.
Best Value: AmazonBasics Microwave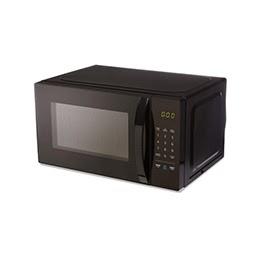 If you're looking for an inexpensive option, give the AmazonBasics microwave a look. This compact unit is functional and versatile, with quick settings and a large display. One of the most interesting features of this one is that you can use it with your Amazon Echo for voice control. More than 1,300 reviewers give it five stars for its value and convenience, earning it a spot on this best microwave list.
Best Large Microwave: Panasonic NN-SN966S Stainless Steel Countertop/Built-In Microwave Oven with Inverter Technology and Genius Sensor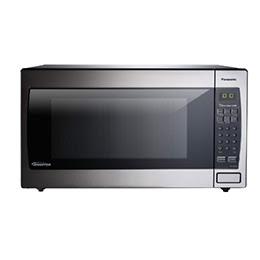 Best Safety Features: BLACK+DECKER EM036AB14 Digital Microwave Oven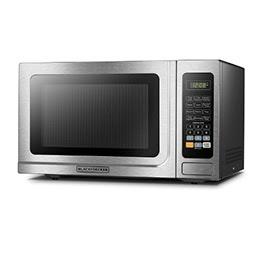 If you have young children around the house, you know how important safety is in the kitchen. The BLACK+DECKER EM036AB14 digital microwave oven is one fewer appliance for you to worry about. It does everything you expect it to, but it also has a child safety lock that prevents kids from getting hot items out — now that's worth a best microwave rating! Reviewers love the size and functionality that this microwave offers.
Best for the Office Break Room: Toshiba EM925A5A-BS Microwave Oven with Sound On/Off ECO Mode and LED Lighting
If you're looking for a microwave oven for the office breakroom, check out the Toshiba EM925A5A-BS microwave oven. This compact unit doesn't trade power for size, and you can count on it to cook your food thoroughly every time. One function that makes it best microwave quality for the office is the mute feature that allows you to turn off sounds. Consumers also love the efficiency and operation of this microwave.
Best Sensors: Toshiba EM131A5C-BS Microwave Oven with Smart Sensor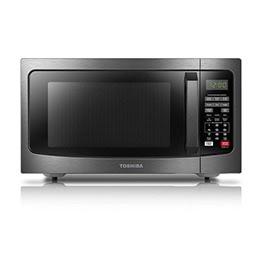 The Toshiba EM131A5C-BS microwave oven with Smart Sensor Technology performs as nicely as it looks. This sleek, stainless steel microwave is robust and efficient. You'll love the large display and easy-to-read buttons, but the best microwave feature on this one is the sensor system that cooks your food with maximum efficiency to achieve the best quality. More than 1,000 reviewers give this unit five stars for its effectiveness and cooking accuracy.
Best for Travel: COMFEE' Countertop Microwave Oven with Sound On/Off, ECO Mode and Easy One-Touch Buttons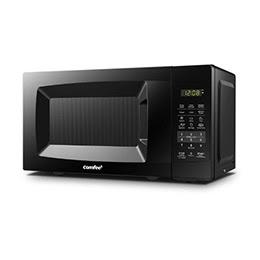 It's nice to have a microwave with you when you're traveling, but it's not usually a practical option. The COMFEE' Countertop Microwave Oven with Sound On/Off, ECO Mode and Easy One-Touch Buttons changes all that and is great for camping. This compact, affordable unit has all the functionality you expect from a microwave, even on the go. Five-star reviewers also appreciate that the microwave cooks well and doesn't take up a lot of space.
Best Broiler Function: Panasonic Countertop Microwave Oven with FlashXpress Broiler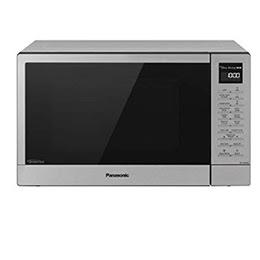 Sometimes a microwave is more than just a microwave. The Panasonic countertop microwave oven with FlashXpress Broiler has built-in broiler capabilities that allow you to cook food to crispy deliciousness with the press of a button. It has a huge turntable, and you can program it to start at a later time. Around 60 percent of reviewers rated it a best microwave with five stars for its power and convenience.
Best Grilling Function: Emerson Griller Microwave Oven with Touch Control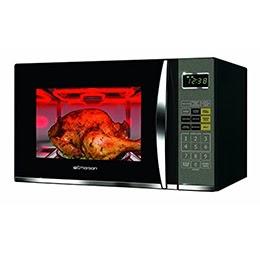 If you're interested in a microwave that also grills, you're in luck. The Emerson griller microwave oven with touch control is not only a quick-cooking, heavy-duty microwave, but it's also a handy indoor grilling appliance. You'll love how much more you can do in the kitchen with this unit. Consumers rave about the versatility and efficiency, with many commenting that it's the best microwave they ever owned.
Best Retro Design: Nostalgia RMO4RR Retro Countertop Microwave Oven
If your design tastes run toward the era before microwaves were common, you'll fall in love with the Nostalgia RMO4RR Retro countertop microwave oven. This appliance gives you preprogrammed settings and a rotating turntable, and it's easy to clean. Best of all, it looks like it comes straight from the 1950s, despite the era being decades before the appliance's invention. Reviewers praise this cute microwave for its retro charm.
Advertiser Disclosure: When you purchase through links on our site, we may earn an affiliate commission.