Make All Kinds of Pasta Noodles with This Flawless Pasta Maker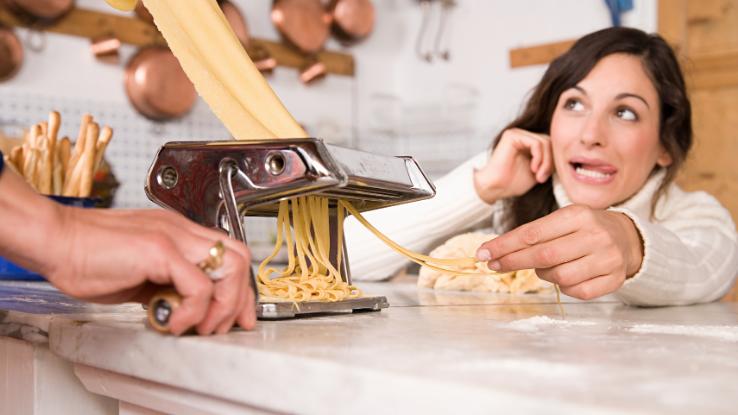 There's nothing quite as delicious as authentic, fresh-made pasta, especially when it comes from your own kitchen. In fact, it can be a real craft — and you'll need to have the right pasta maker on your counter to help you out. When you're looking into which brand is best, you can, without a doubt, trust the Nuvantee pasta maker.
A Pasta Maker That Helps You Craft Delicious Meals
This solid, carbon steel pasta machine features seven settings, all of which help you make everything from pasta sheets — for ravioli, manicotti, and formed noodles — to fettuccini, classic spaghetti, and angel hair cuts. With its nickel-plated coating and heat-treated gears, the machine is durable and built to last.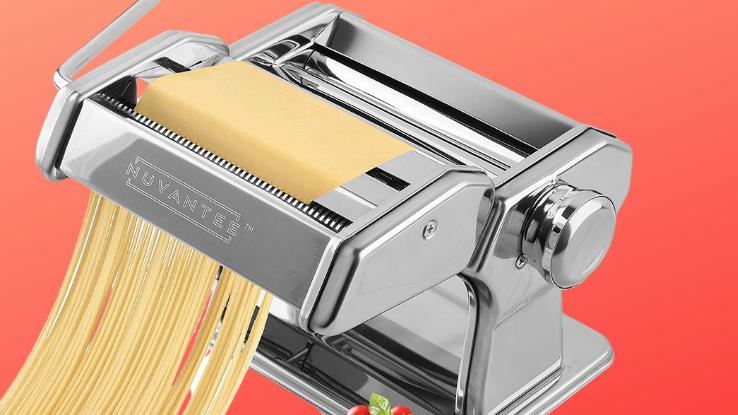 Despite this solid-design, the pasta maker isn't heavy, weighing in at just six and a half pounds, so storing it is a breeze. Whether you need to adjust the pasta's thickness levels or reposition the machine, you can rest assured that the Nuvantee pasta maker is easy to use. Soon enough, it will become your kitchen's star appliance.
Customers Love This Pasta Machine — and Its Price Tag
Buyers have been delighted with this product too. A reviewer, Donna, wrote, "I bought this for my teenage daughter because she loves cooking and loves pasta. I bought this with the idea of it being a 'beginner' piece to see how it worked out. She loves it and has been making pasta at least every other week. It is much sturdier and well built than I had expected, so it has graduated from our 'beginner' to our permanent pasta maker. Very pleased with the purchase."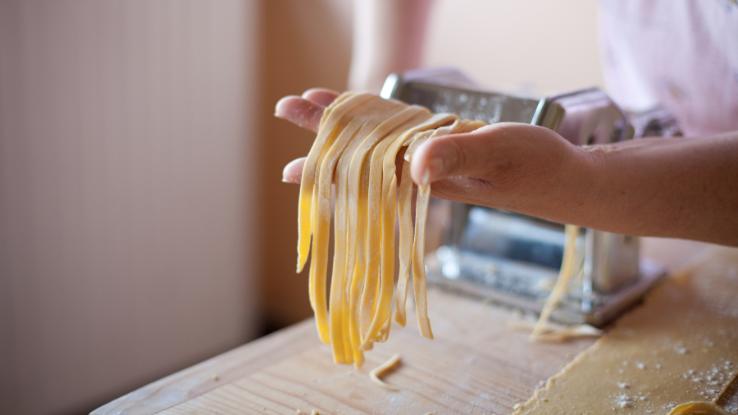 Another reviewer, Art Adams, echoes that glowing praise, writing, "This machine works fantastically — once you remove the roller guards! I have made a ton of pasta with it." Although customers might expect high-quality machines to put a dent in their wallets, this one is quite affordable. Coming in at just under $40, the Nuvantee pasta maker is a wonderful gift for the home cook in your life, too.