Over 10,000 Amazon Shoppers Love This Matcha Green Tea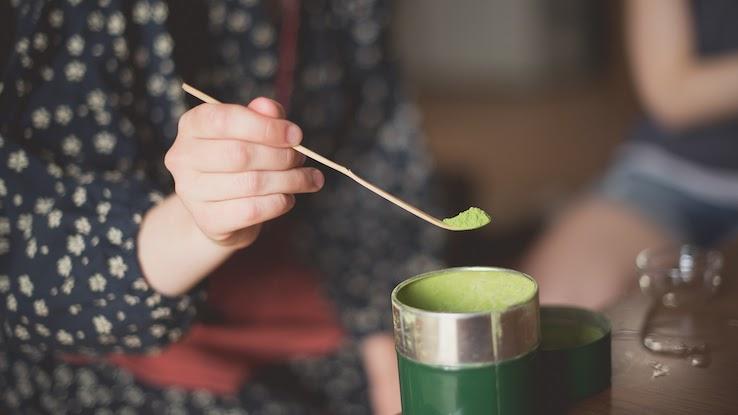 Bright, herbaceous and oh-so-energizing — if you haven't tried matcha green tea yet, now is the perfect time to get in some sips of this healthy beverage. Matcha is known as one of the world's most powerful superfoods, and when you combine it with green tea, you get a healthy, energizing drink that will keep you going for hours. Find out why the Kiss Me Organics matcha green tea powder is the ideal blend for giving you the pick-me-up you need.
A Flavorful Matcha Made for Energy Boosts
The Kiss Me Organics Matcha green tea powder stands out from other teas on the market thanks in large part to its quality. The matcha powder is sourced directly from Japan, and it has an ideal balance of caffeine and L-theanine — an amino acid that can improve brain functioning. This gives you energy without the usual jitters you'd get from drinking coffee because the L-theanine also has a calming quality. It's a perfect alternative if you're looking for energy that feels more sustained and less like a spike; matcha doesn't cause those dreaded caffeine crashes.
The powder is extremely versatile; you can stir it into tea, lattes, smoothies and even batter for baked goods. Because this product is completely natural, it may be slightly bitter, but it should give you peace of mind that it's healthy. Kiss Me Organics also claims that this powder has 137 times more antioxidants than regular green tea, which makes it ideal for daily consumption. According to the product description, drinking this matcha green tea brings you focus while lifting your vitality and concentration.
Don't believe in the power of matcha? Population-based studies have found that, although more research needs to be done, long-term matcha consumption can potentially lower your blood pressure. When it comes to giving you energy, a 2-gram serving of matcha has just about the same amount of caffeine as your daily shot of espresso. It also contains powerful antioxidants and compounds that boost your metabolism.
What Are Happy Customers Saying?
More than 10,000 satisfied buyers have reviewed this Kiss Me Organics matcha powder, and there are plenty of reasons why they've become devoted fans. One reviewer claims that this matcha green tea powder is a perfect alternative to stopping at the coffee shop: "I'm also a HUGE caffeine addict. Matcha really, really does give you amazing steady energy throughout the whole day. I tell my friends it's like having all your cells slowly wake up one at a time and your whole body is revitalized."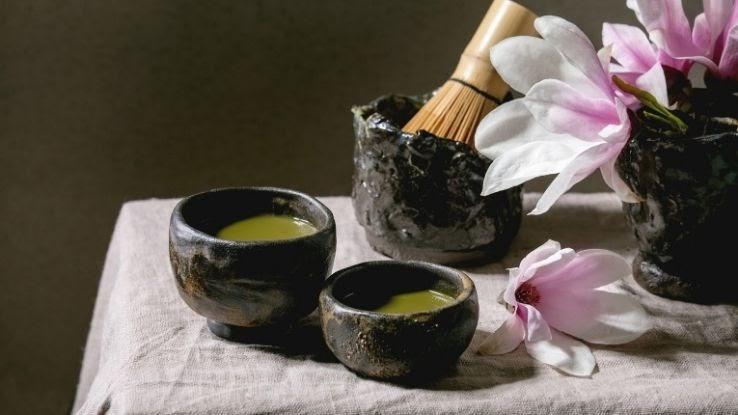 This review sums up the benefits of matcha nicely: "I feel energized, focused, and ready to take on the day, instead of feeling shaky, jittery, and like I needed to calm down or relax."