3 Easy Ways to Cook Delicious Pork Tenderloin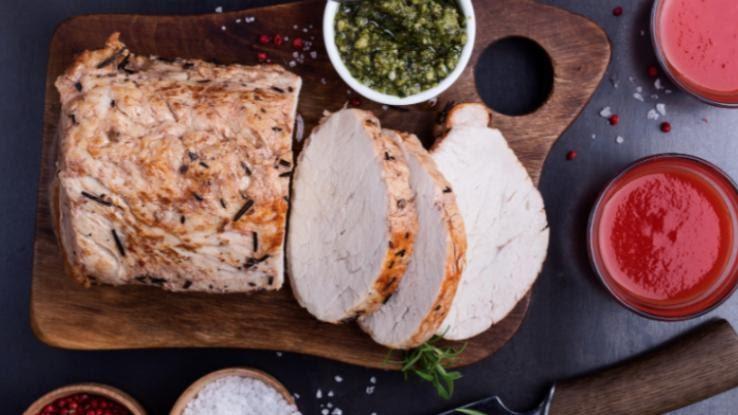 Pork tenderloin is a great meal to cook if you love meat and you're in the mood for comfort food — and these days, we're almost always in need of comfort food. This meat intimidates many amateur chefs, but it's surprisingly easy to prepare, and you can pump up the flavor of this traditional meat dish with many different spices and marinades. The end result is crispy on the outside (a crowd pleaser) and juicy on the inside. Who doesn't love that meaty combination?
After adding the perfect blend of seasonings and marinating the meat (highly recommended), pork tenderloin is ready to be grilled, roasted or cooked in various other preferred styles. Anyone can cook pork tenderloin at home with the right guidance. Get started with these three easy recipes to ignite your family's taste buds in the comfort of your own kitchen.
How Long Do You Cook Pork Tenderloin For?
Before you cook pork tenderloin, be sure to trim off the tough silver skin on the outside if it hasn't already been removed. The meat is very lean, and you will get the best, juiciest result if you choose a quick cooking style, such as grilling on a very hot fire or pan searing or oven roasting at a high temperature. It's also a great meat for slicing into strips and stir-frying in a hot wok or skillet.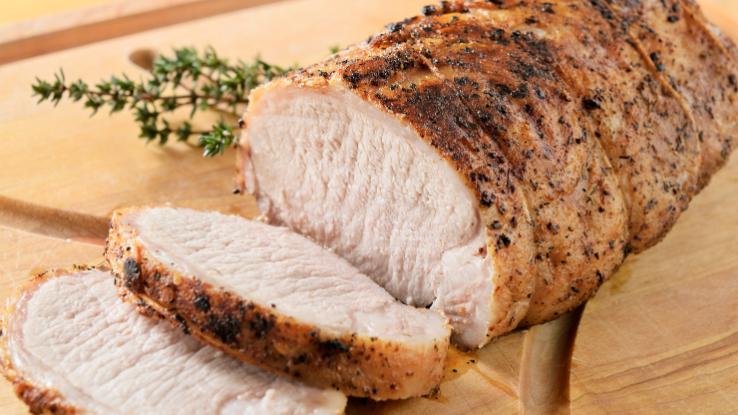 Regardless of which cooking style you choose, if you cook the pork tenderloin whole, make sure the interior temperature reaches 145 degrees for food safety. Depending on the size of the tenderloin, it usually takes about 20 to 25 minutes to achieve the best color, flavor and level of doneness. Because the meat is so lean, we recommend using a meat thermometer to make sure you don't overcook it and end up with dry meat.
What Are the Best Marinades for Pork Tenderloin?
The secret to a delicious pork tenderloin is bathing it in the perfect marinade to ensure the meat comes out tender and juicy as well as flavorful and delicious. Marinades are usually very easy to prepare and often only require a few simple ingredients — although your individual flavor preferences get the final say on that.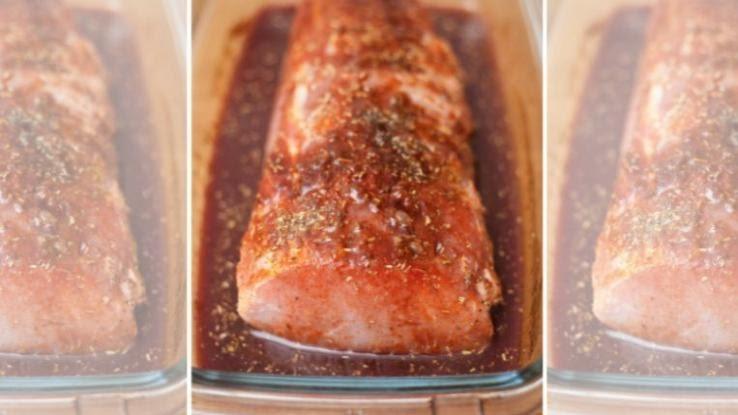 To make a sweet and zesty honey-garlic marinade, for example, you simply stir honey, Dijon and whole-grain mustard, garlic, rosemary, red pepper flakes and a pinch of salt and pepper into some olive oil. The marinade adds a light sweetness to your meat that is perfect for a summer meal. When the fall and winter months roll around, you can substitute maple syrup or brown sugar for a heartier dose of sweet flavor.
If you prefer a savory, tangy marinade, a balsamic rosemary combination may be just what you need. To quickly prepare this marinade, you simply whisk together balsamic vinegar, extra-virgin olive oil, fresh rosemary, honey Dijon mustard and garlic powder. This marinade recipe and many others recommend a marinating period of at least 30 minutes in a sealed container or freezer bag, but the longer you marinate the meat, the better. If possible, try to marinate for at least two hours and as long as 24 hours.
Roasted Pork Tenderloin
Searches for easy roasted pork tenderloin recipes are popular, so take note, because this one is hard to beat. Did you forget to marinate your pork tenderloin, and now you're out of time? No problem! You can pierce the meat in this recipe with a fork to allow the seasonings to penetrate into the meat while it cooks. This option allows you to quickly prepare this recipe for a family dinner, even on the busiest day of the week.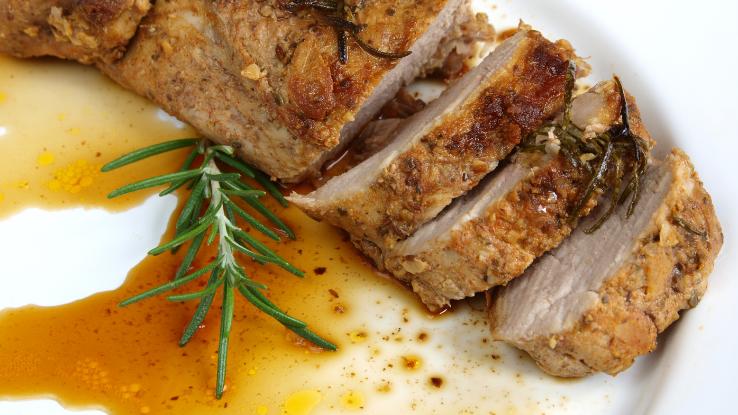 Preheat your oven to 400 degrees, and then prepare a tasty dry rub consisting of salt, pepper, Italian seasoning, garlic powder and ground coriander. Trim the fat and any remaining silver skin off the tenderloin using a sharp chef's knife like the MAIRICO premium stainless steel chef's knife. Pierce the tenderloin all over with a fork and rub olive oil or another oil with a high smoke point all over the meat. Rub the dry seasonings thoroughly into the oiled surface of the meat until it is evenly coated. Heat more oil in a large oven-safe skillet — cast-iron, for example — and brown the pork on all sides before transferring it to the oven to roast for about 13 to 15 minutes.
Be sure to flip the pork tenderloin halfway through baking, and use a meat thermometer to ensure it reaches an internal temperature of 145 to 150 degrees. Let it rest for about five minutes after removing it from the oven, and then slice and serve with the sauce and side dishes of your choice. For exact measurements of the spices, check out the full recipe here.
Grilled Pork Tenderloin
Many people vehemently insist that pork tenderloin tastes best when it's grilled. As with other meats, grilling gives pork a smoky charred flavor that blends deliciously with the tender-crisp crust created by the grilled dry rub on the surface of the meat — all while remaining incredibly juicy. Even better, this popular grill recipe only takes 30 minutes to prepare.
Start by trimming the fat and any remaining skin from the pork tenderloin with a thin, sharp knife. Make a dry rub out of brown sugar, salt, paprika, onion powder and garlic powder and pat the spice rub into the tenderloin. If you didn't marinate the meat in advance, make sure the spices are rubbed in firmly and give the seasonings time to penetrate the meat while you prepare your grill for zone cooking, which varies for gas and charcoal grills.
Grill the tenderloin at a high temperature for about 12 to 15 minutes, flipping once halfway through the process. We recommend using a meat thermometer like the Amagarm meat thermometer to ensure the tenderloin reaches a safe internal temperature of at least 145 degrees. It's waterproof, easy to use and can take an accurate temperature in less than three seconds.
Once the pork is the right temperature, remove it from the grill, tent with aluminum foil and let it rest. Be sure to cut against the grain when you're ready to serve. Ready to fire it up for yourself? You can find instructions for zone grilling and the measurements for the rub on the original recipe site.
Instant Pot Pork Tenderloin
This recipe adds an interesting twist to the recommendation to cook pork tenderloin fast and hot. Instant Pots and pressure cookers have become extremely popular in recent years, which makes including a recipe for them a must. After all, you can make a delicious pork tenderloin in less than 30 minutes with a little help from an Instant Pot, and you can't beat that time after a long day of work. For this particular recipe, we recommend the Instant Pot Duo Crisp pressure cooker that comes with two removable lids for cooking in different styles. It can sauté, steam, slow cook, warm, air fry, roast, bake, broil and dehydrate your favorite foods, resulting in the most tender and juicy meats you will ever taste.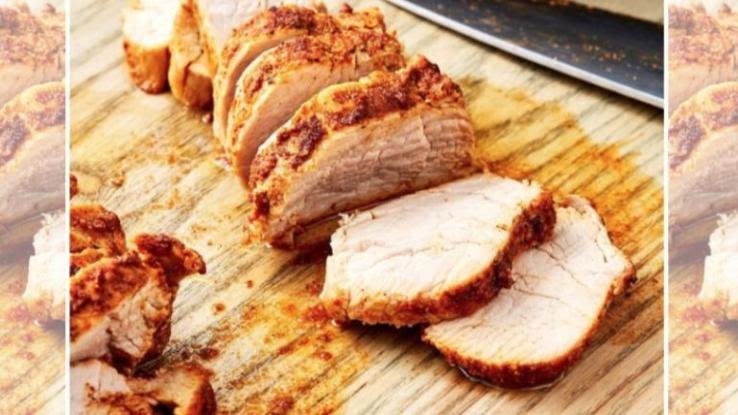 To get started, season your marinated pork tenderloin with salt and pepper. Turn the Instant Pot to the sauté setting and heat a tablespoon of oil. Add the tenderloin and sear until both sides are golden brown, and then take it out and season some more with chili powder, cumin and garlic powder for a spicy, Mexican-like flavor profile. Feel free to use other flavor combinations — garlic and Italian seasoning, for example — to suit your taste. Place the trivet in the Instant Pot, add water and place the tenderloin on the trivet. Lock the lid and set it to pressure cook on high temperature for about five minutes.
That's it! Let the meat rest for about five minutes before slicing, and dinner is ready to go. If you can't quite believe it's that simple — it is! — you can review the full recipe for detailed information.