30 of the Best Shark Tank Products You Can Buy Right Now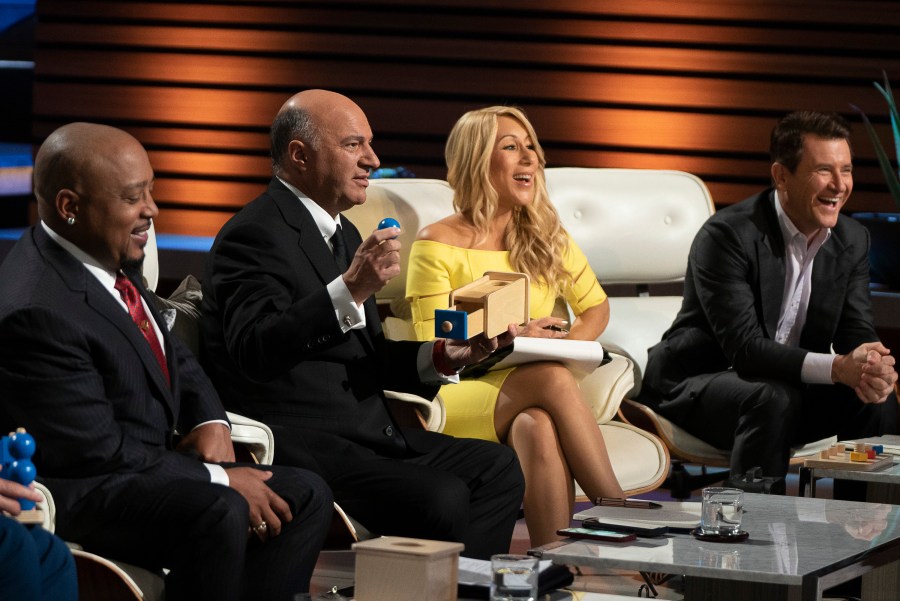 Shark Tank, ABC's wildly popular, Emmy-winning reality show works off a simple concept; an enterprising inventor or small-business owner pitches their next million-dollar idea to a group of would-be investors to see if anyone bites. The show has launched dozens of successful products and continues to attract viewers with its mix of high-stakes negotiations and heartwarming personal stories. Here's a guide to the best Shark Tank-related products you can buy right now.
Scrub Daddy
They say necessity is the mother of invention, and when Aaron Krause damaged a car he was detailing, he knew there had to be a better way. The enterprising Krause developed his own sponges along with a line of polishing and buffing pads.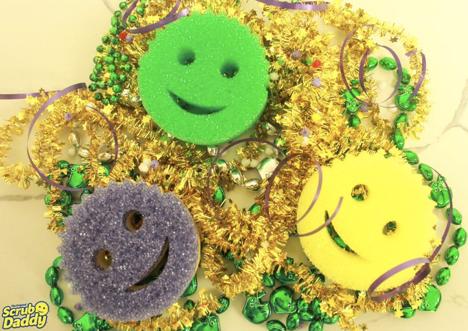 He sold his pad design to adhesive giant 3M in 2008, leaving his sponges to sit on warehouse shelves. In 2012, he brought the idea to Shark Tank, where the smiling sponges sparked a bidding war; QVC-maven Lori Greiner scored a 20% claim for her $200,000 investment.
Made of a high-tech polymer that turns hard in cold water and soft in hot, Scrub Daddy sponges are now sold in stores throughout the country and the company is valued at more than $170 million.
Tipsy Elves
Unless you've been hiding under a rock for the last few years, you know that ugly Christmas sweaters are a thing. Evan Mendolsohn and former college roommate Nick Morton launched the naught but nice Tipsy Elves company in 2011 to fill what they saw as a gap in the cheeky Christmas sweater department.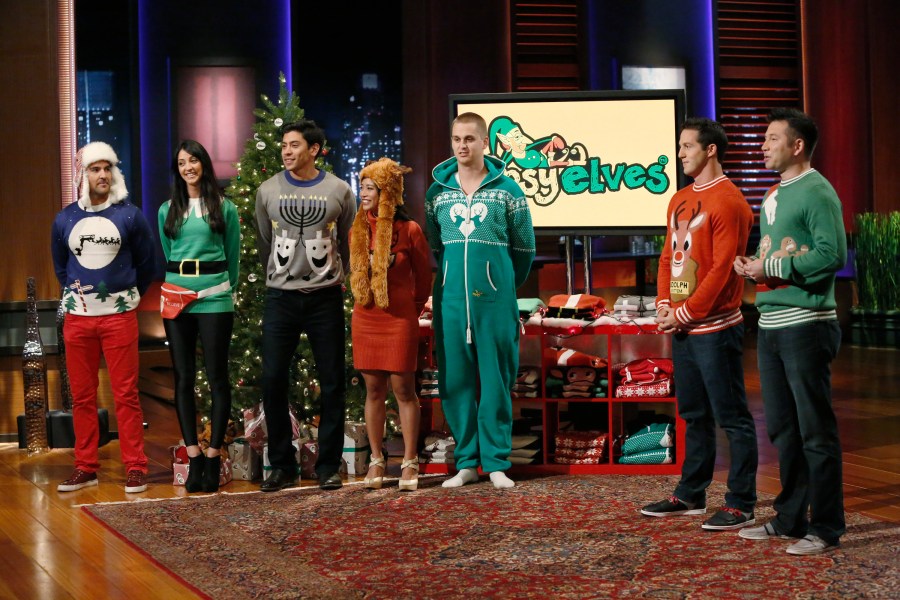 After a few years of steady sales, the duo went on the entrepreneurial reality show and received several offers from the sharks. Ultimately though, they settled with Robert Herjavec at 10% equity for $100,000. The longtime shark said it's the best deal he's made on the show; the company has now sold over $100 million worth of their signature snarky sweaters.
Squatty Potty
Judy Edwards struggled with constipation all her life. Then, on her doctor's recommendation, she started using a footstool to help her on the toilet. Her son Bobby thought they might be onto something, so they designed their own plastic version of the stool and started gifting them to friends, family and health bloggers.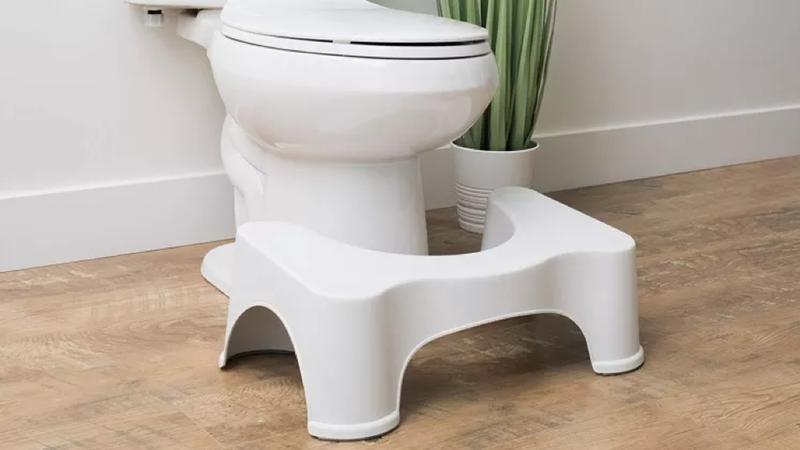 They made it onto Shark Tank in 2016 and quickly secured a $500,000 investment from Lori Greiner, landing the Squatty Potty in Bed Bath & Beyond stores around the country. Buoyed by a clever marketing campaign that includes a magical pooping unicorn, the small start-up is now worth over $25 million.
Wicked Good Cupcakes
When Massachusetts-based Danielle Desroches and her mother Tracey started posting their delicious-looking cupcakes on Facebook, they received a lot of mail delivery requests from relatives and friends. But, how do you send a cupcake through the mail? Stick it in a jar. That's the breakthrough that spurred the success of Wicked Good Cupcakes.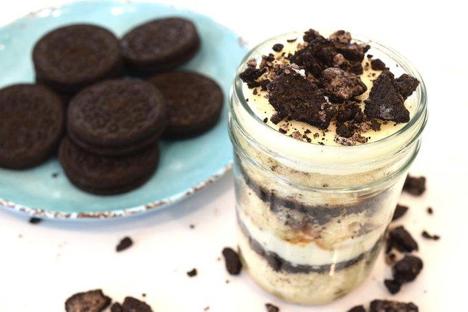 Danielle and Tracey appeared on the Shark Tank in 2012 and struck a deal with investor Kevin O'Leary, who gave them $75,000 in exchange for $1 of every cupcake sold until he made his money back; plus 45 cents of each one thereafter. O'Leary was back in the black less than six months later and Wicked Good Cupcakes has now sold over $14 million in cupcakes.
Buggy Beds
Just the thought of bedbugs is enough to make your skin crawl. So, wouldn't you pay for a product that could help you detect them before they ruined your life? That's the thinking behind BuggyBeds, an early detection system created by longtime partners and entrepreneurs Maria Curcio and Veronica Perlongo.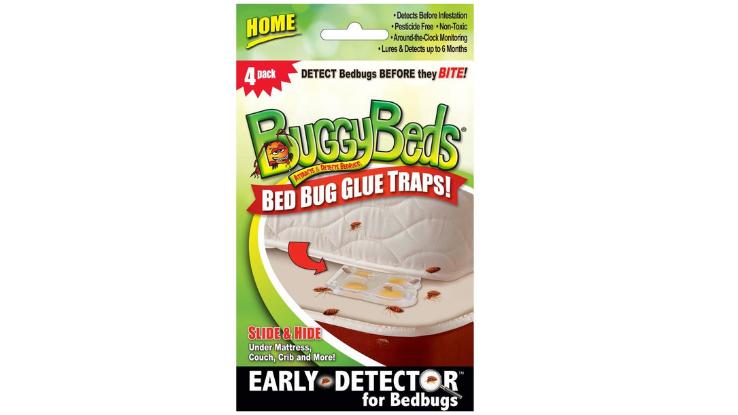 The nontoxic, portable system traps the unwelcome bunkmates before they have a chance to infest the rest of the home. Their ingenious process had all five sharks clamoring to invest in the business; Kevin O'Leary, Robert Herjavec, Mark Cuban, Daymond John and Barbara Corcoran pooled $250,000 for a 25% stake, which is now worth millions.
Ring Video Doorbell
A doorbell is much more than just a doorbell when it lets you see who's knocking without even being at home. That was the premise behind Doorbot, the original iteration of Ring. CEO Jamie Siminoff brought the gadget before the Shark Tank panel in 2013, seeking a $700,000 investment for his app-enabled invention.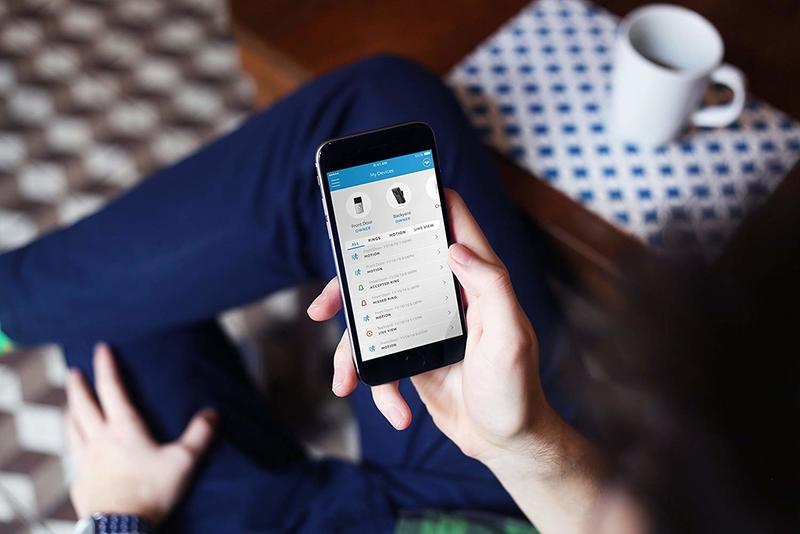 The sharks missed this opportunity, though; Cuban was unsure about the company's valuation and Siminoff rejected the only deal he was offered. Instead, he revamped the idea and rebranded the smart doorbell under the iconic Ring name, which he sold to Amazon in 2018 for a deal worth a reported $1 billion.
Bombas Socks
Sometimes a product is so game-changing and so obviously brilliant that it sells itself. And then there are socks, which are such a mundane product that Bombas founders David Heath and Randy Goldberg knew they'd face tough questions when they appeared on Shark Tank in 2014.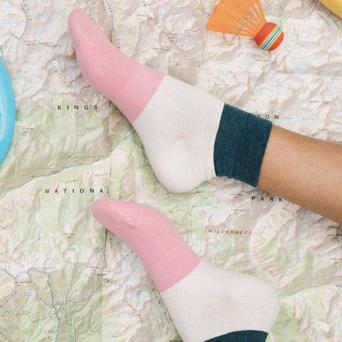 Perhaps the sharks were inspired by the noble mission to donate a pair of socks to the homeless for every pair they sold for profit, or maybe it was the design, which incorporated a unique honeycomb structure and high-tech athletic fabrics. Either way, Daymond John invested $200,000 for a 17.5% share in Bombas, a company that has now brought in over $50 million.
Cousins Maine Lobster
No, the cousins part of the Cousins Maine Lobster name isn't a marketing gimmick. Maine natives and cousins Sabin Lomac and Jim Tselikis moved to Los Angeles and decided to open up a food truck to introduce West Coasters to the simple joy of lobster rolls.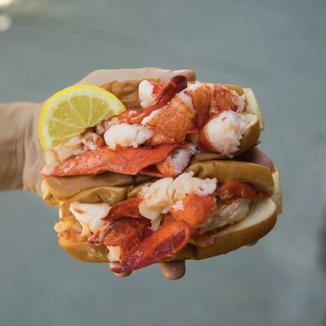 They emerged on the scene to rave reviews. Then in 2012, the duo pitched their culinary concept to the Shark Tank panel and landed a $55,000 deal from Barbara Corcoran in exchange for a 15% share in their business. One truck quickly grew into several, and as the TV appearances piled up, so did the money. Cousins Maine Lobster now operates almost two dozen trucks in Southern California and sells nationally online.
FiberFix
Duct tape is handy for quick-fix repair jobs around the house, but isn't much of a long-term solution. Spencer Quinn and Eric Child saw this problem and came up with FiberFix.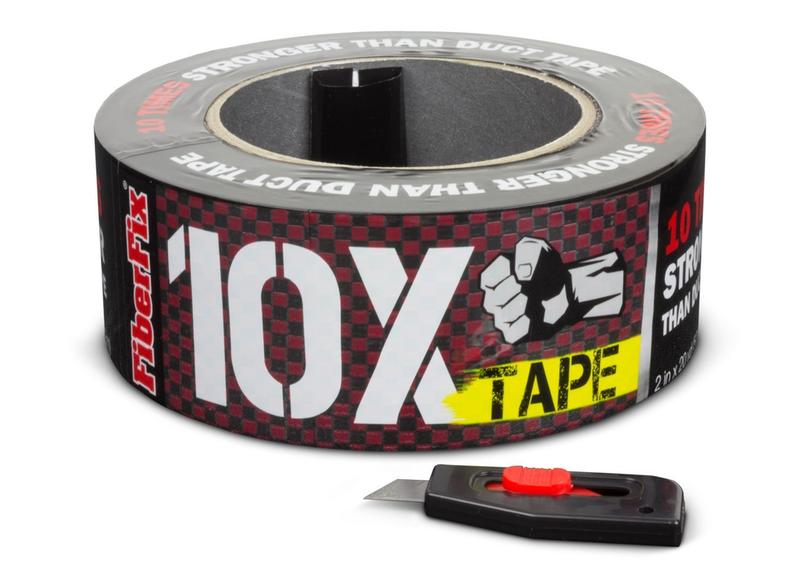 When the pair demonstrated their product, a water-activated resin embedded into a strip of industrial-grade fiber, they ignited a bidding war between Shark Tank investors. Ultimately they went with Lori Greiner who received a 12% stake for her $120,000 venture. Now FiberFix is sold on Amazon, and in Home Depot and Walgreens stores across the country.
Bantam Bagels
If you've ever craved a bagel, but don't really feel like eating the whole thing, you're the perfect customer for Bantam Bagels. Elyse and Nick Oleksak turned their tiny New York storefront into a national company thanks to these snackable stuffed bagel bites and one eagle-eyed Shark Tank contributor.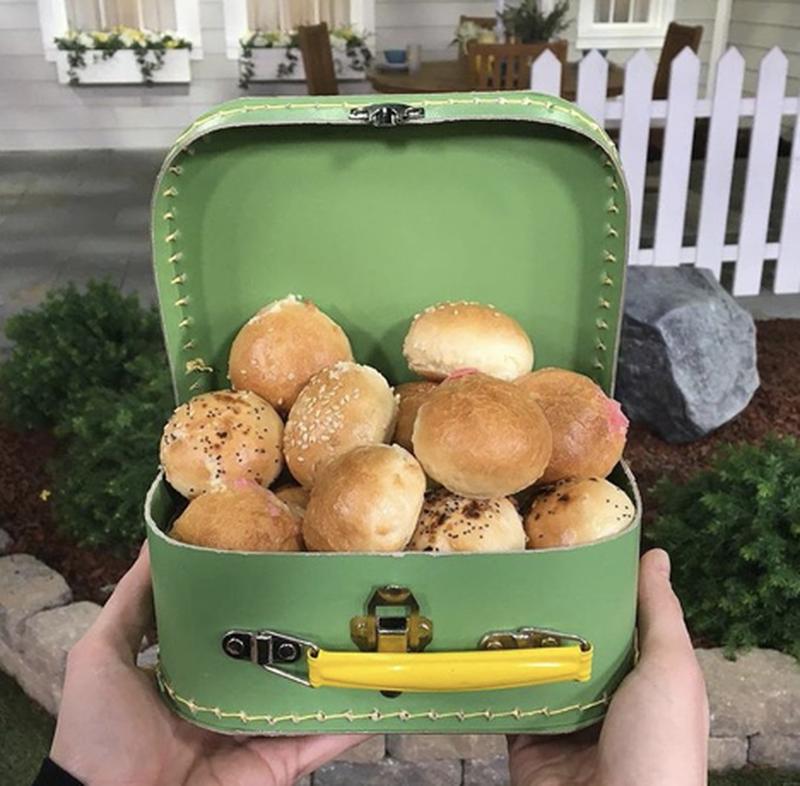 When the couple appeared on the show in 2015, they struck a deal with Lori Greiner who invested $275,000 in return for a 25% stake. Now you can find these tiny treats in Starbucks stores around the country and they recently sold the business for $34 million.
Grace & Lace
Melissa Hinnant started Grace & Lace while on bed rest during a difficult pregnancy. After Hinnant lost the baby, she coped by knitting socks, which turned into a small-but-thriving online business. Melissa and her husband Rick wanted more than just money from Shark Tank — they needed a partner to help grow the business.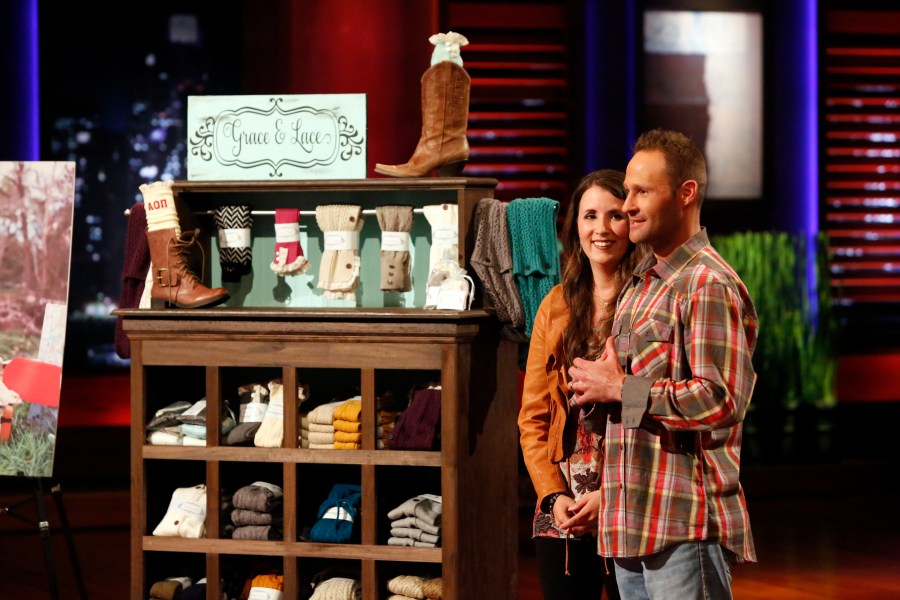 The couple made a deal with Barbara Corcoran for $175,000 in exchange for a 10% claim. The company quickly expanded to hats, scarves and more, and is estimated to have made about $14 million in revenue. The Hinnants have since opened several orphanages in India and partnered with local aid organizations.
Tower Paddle Boards
Stephan Aarstol isn't a big sports guy, but he knows a trend when he sees one. The internet marketing specialist started Tower Paddle when he saw the huge number of online searches for paddle boards. That kind of forward-thinking business acumen landed him on Shark Tank in 2012.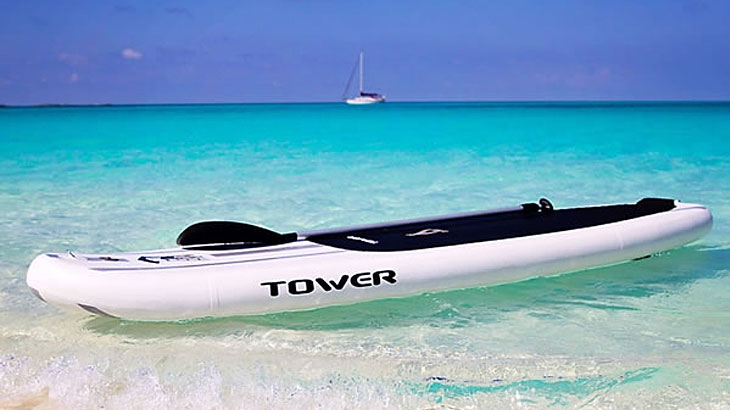 Mark Cuban understood that Aarstol's success lay in expanding Tower Paddle in order to pursue other opportunities. Cuban made an offer of $150,000 in exchange for 30% equity and the right of first refusal on Aarstol's future ideas. Now Tower Paddle enjoys triple digit growth and is one of the fastest-growing private companies in California.
Copa Di Vino
While traveling on a bullet train in France, James Martin started thinking about a better, less wasteful way to enjoy wine on the go. In 2011, he turned his attention away from his two Oregon wineries to focus on Copa Di Vino (Italian for "cup of wine").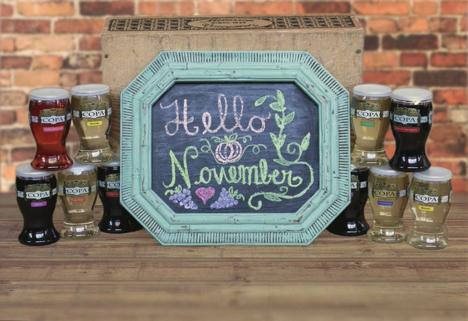 Martin entered the Shark Tank not only once, but twice. Both times he clashed with investors and left empty-handed. However, the publicity generated from his time on the show was enough to make Copa Di Vino a success, with about $67 million in total revenue.
The Comfy
While in the midst of a divorce, Michael Speciale moved in with his brother Brian and noticed his nephew's habit of wearing oversized sweatshirts. This inspired him to create The Original Comfy, a hybrid blanket/sweatshirt that he knew could be a hit if only they had the money to invest. In 2017, they had their first prototype ready and were on their way to Shark Tank.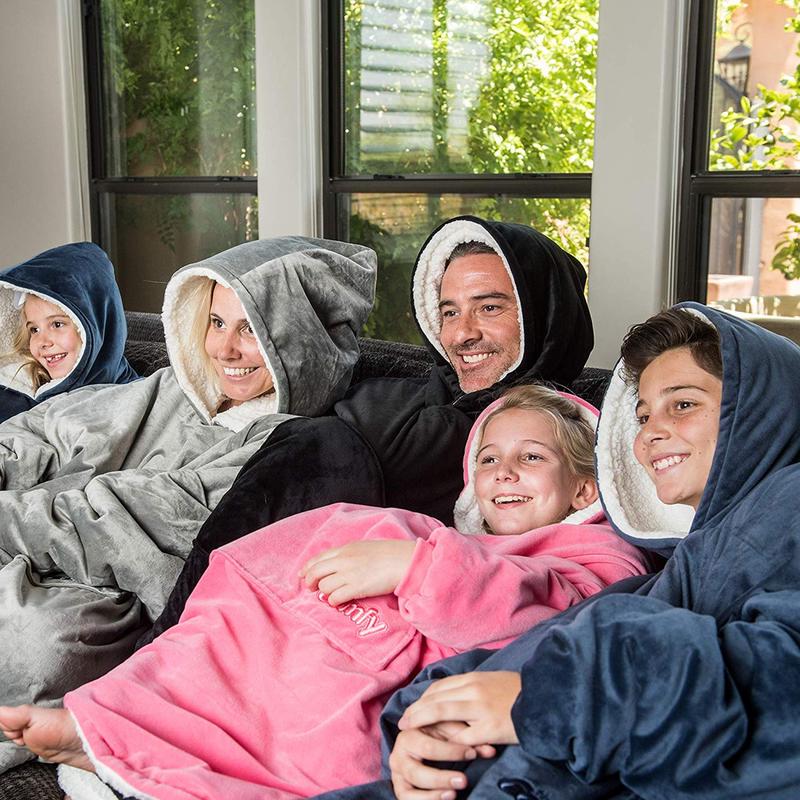 The sharks had their doubts, pointing out that The Comfy was similar to the Snuggie. But the brothers prevailed by arguing that the hood doubled as a pillow and the oversized pocket were perfect for phones and tablets. Eventually, they took Barbara Corcoran's offer of 30% equity for $50,000; now The Comfy is sold on QVC and in Bed Bath & Beyond stores nationwide.
Sun-Staches
Novelty sunglasses have been around for decades, but David Levich, Eric Liberman and Dan Gershon knew they had something unconventional in mind for Sun-Staches. They were already being sold in places like Party City and Toys "R" Us, but they wanted to go bigger and landed an appearance on Shark Tank.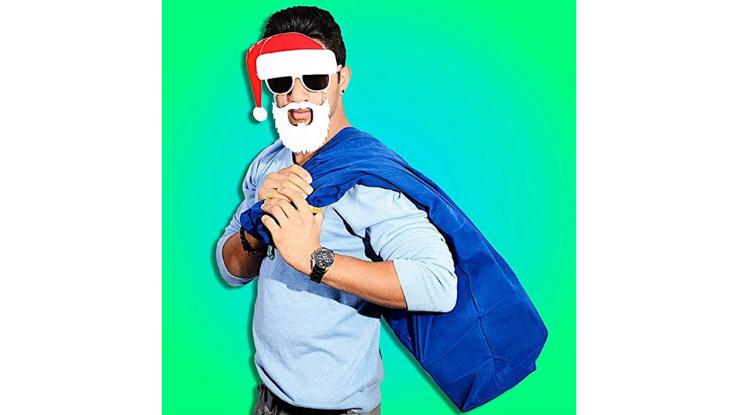 Armed with a plan and samples of popular styles like the football helmet and the black cat, the trio cut a profitable deal with Daymond John for $300,000, giving him a 20% stake in the enterprise. Almost immediately their sales skyrocketed into the tens of millions and they landed lucrative licensing deals with major companies like Marvel, Nintendo and Disney.
Groovebook
It's easier than ever to take high-quality photos, but those cherished memories often end up hogging valuable space on our smartphones. Brian Whiteman and his wife Julia used their commercial printing shop as the springboard for Groovebook, a service that allowed customers to upload their photos and receive a custom-bound photo book.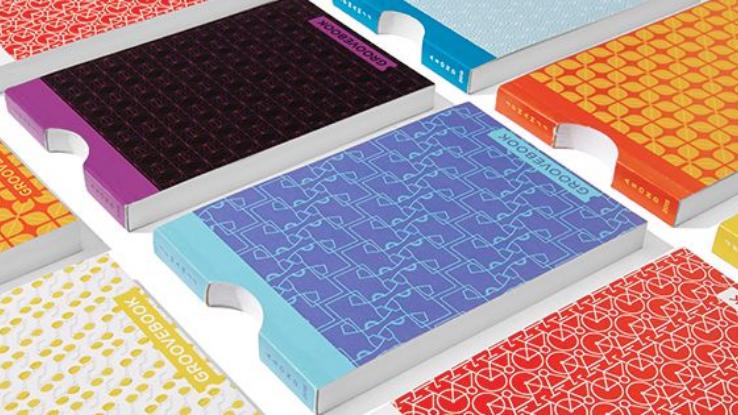 When the couple appeared on Shark Tank in 2014, several sharks appeared interested in their idea. Ultimately, they settled with Kevin O'Leary and Mark Cuban, giving them 80% licensing rights for a $150,000 advance. Within months the company's subscriber base tripled, and in 2014 Groovebook sold to Shutterfly for $14.5 million.
Bubba-Q's Boneless Ribs
There are two kinds of people in this world; those who love baby back ribs and those who love them, but think they're too messy. To please his wife Sabrina, former NFL star Al "Bubba" Baker patented a technique to debone ribs that left the meat intact. After a few years of so-so sales, Baker went on Shark Tank to turn things around.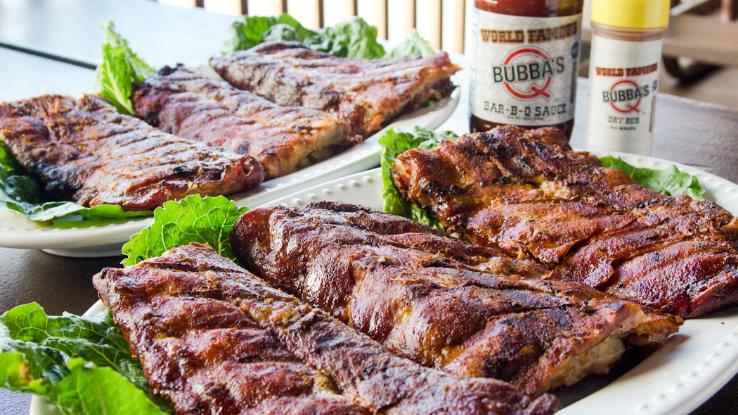 Shark Group founder Daymond John couldn't ignore Bubba-Q's potential. He threw down $300,000 for 30% equity and a licensing deal on the technique. Bubba-Q's sales skyrocketed. The company is now worth $16 million, and Bubba-Q's Boneless Ribs can be bought in supermarkets and stadiums around the U.S.
Sand Cloud
Longtime friends and San Diego residents Bruno Aschidamini, Steven Ford and Brandon Leibel invested years (and a lot of money) trying to sell their beach blankets with a built-in pillow. When a forgotten manufacturer sample of a cotton blanket with a mandala pattern became an unexpected hit at a trade expo, they knew they had to shift focus.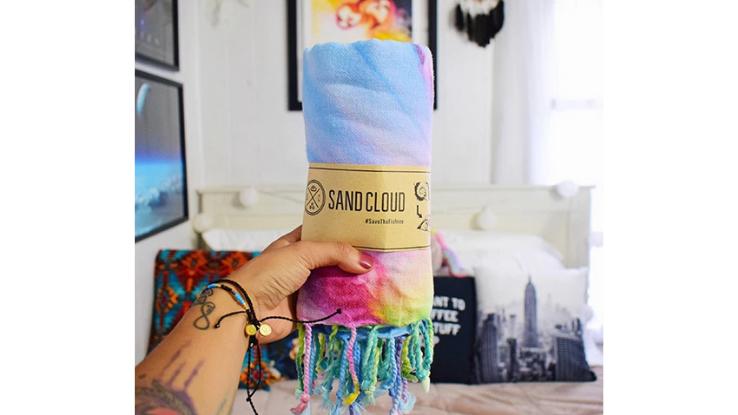 The trio appeared on the show in 2017 and quickly closed a deal with Kevin O'Leary. O'Leary recognized the appeal of the high-quality Turkish-cotton blankets and surmised that they could double as beach sarongs, wraps and tapestries; the sky was the limit. Now Sand Cloud donates 10% of its profits to support marine research and conservation efforts, and is poised to hit $8 million in annual sales.
Drop Stop
How many times have you dropped something into the no man's land between your seat and center console and struggled to get it out? When Marc Newburger almost crashed his car trying to retrieve his phone, he came up with the idea for the Drop Stop and became a millionaire.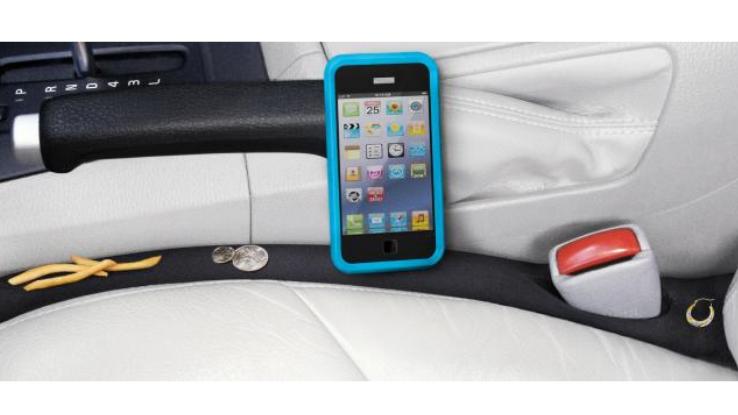 Newburger and partner Jeffrey Simon took their product to Shark Tank in 2013, and investor Lori Greiner was so impressed she became a 20% owner and helped get them to the next level. They estimate they've now sold over 2.4 million Drop Stops.
Monkey Mat
A six-hour airport layover with her two young children got Christia Barany thinking about how hard it is to entertain kids in public. Her solution? Monkey Mat, a super lightweight, portable mat that transforms any flat surface into a play area. Christie enlisted her friend Courtney Turich to help with the business, which had some initial success on Amazon.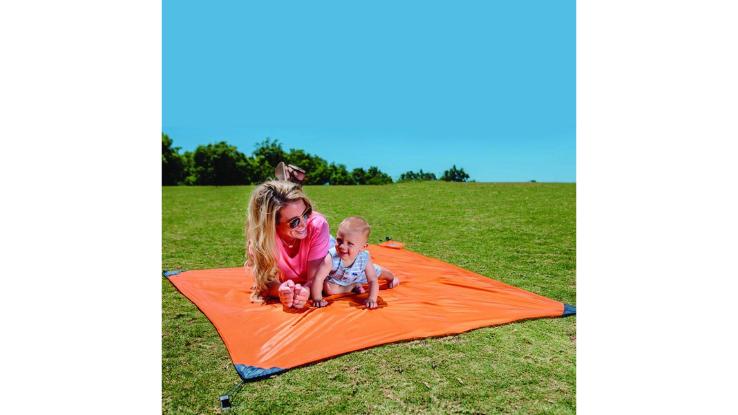 The pair appeared before the sharks in 2014 with the goal of securing money to grow the business and finding a partner who could hook them up with key retail placements. Lori Greiner and Mark Cuban went in together on an arrangement that ushered in millions of dollars in sales of the 6-foot-by-6-foot, water-and-dirt-repellent mat from stores like Amazon and Babies "R" Us.
Milk Snob Baby Covers
Sometimes the best ideas are the simplest ones, as Melanie Disbrow discovered when she began selling her multi-functional car seat covers in 2015. The breathable, stretchy overlays could be used as a nursing cover, a shield for infant swings, and more.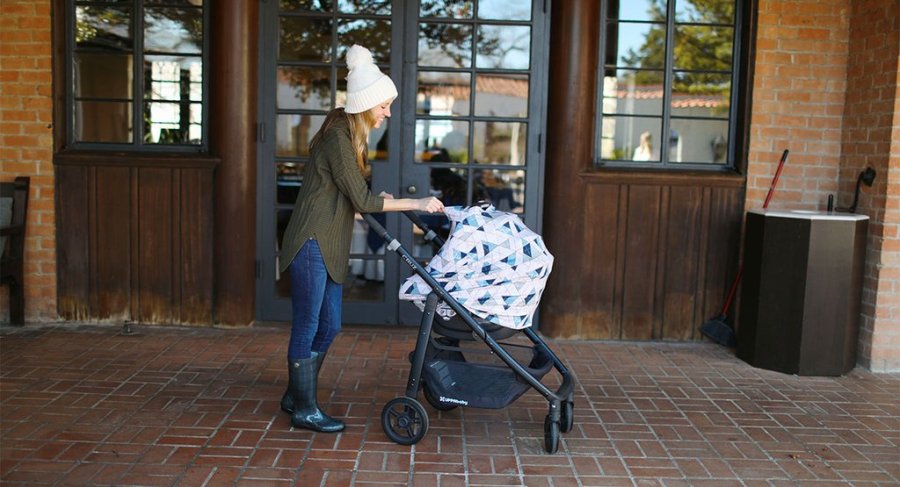 The product was a hit and she racked up over $1 million in sales even before she went on Shark Tank in 2016. After her appearance on the show, Disbrow teamed up with Lori Greiner, giving up 10% of her business for $150,000. Since then, Milk Snob has landed licensing deals with Disney, Sesame Street and other big-name companies.
Ezpz Silicone Mat
Anyone with small children knows how quickly mealtime can devolve into a messy free-for-all, and Colorado mom Lindsay Laurain longed for a better way. So she came up with the Ezpz Happy Mat, a silicone placemat-plate combo that sticks to virtually any surface with no adhesive.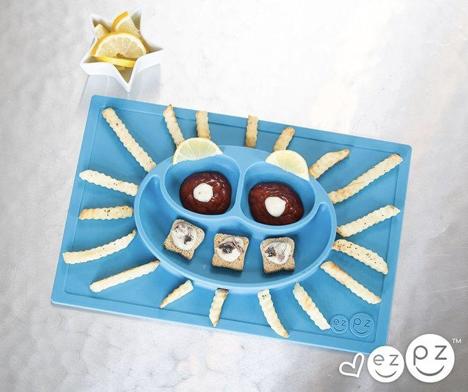 Laurain grabbed the attention of potential investors during her appearance on Shark Tank when she valued her company at a sky-high $20 million; she then asked for a 1-million-dollar, 5%-equity deal. The sharks expressed skepticism and she left without a contract, but her business has grown considerably; the silicone mat has garnered rave reviews on Amazon and is sold at Bed Bath & Beyond.
Nerdwax
Whether you wear glasses regularly or are just sick of your sunglasses slipping down your nose, you know how annoying it is to constantly push them back into place. Dom Hejny of Nashville had had enough, so he created Nerdwax, a beeswax-based ointment designed to keep glasses in place all day long.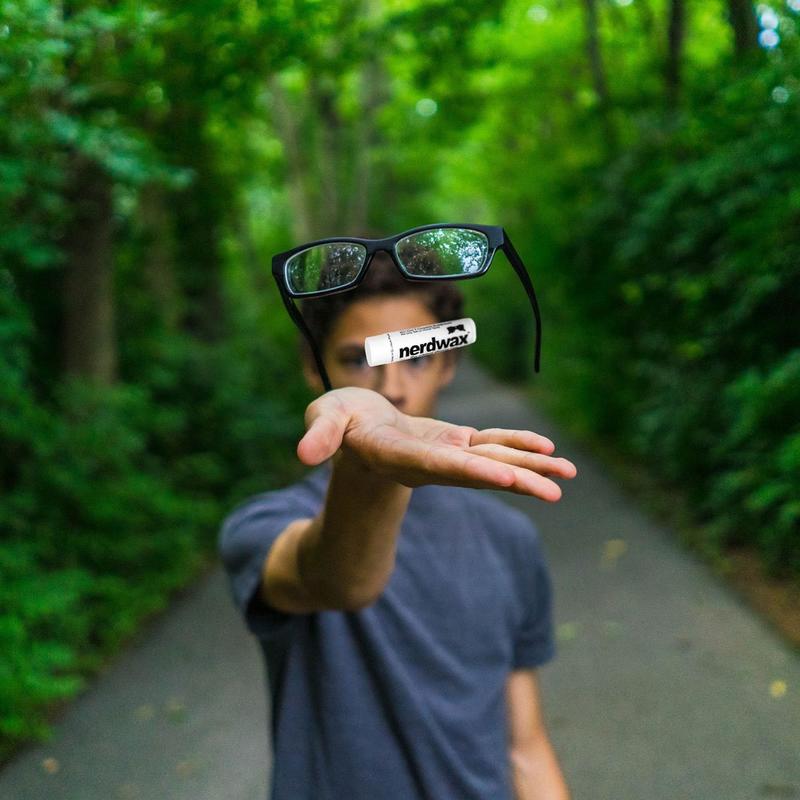 Don and his wife Lydia appeared on an episode in 2016 and initially hoped to secure $80,000 in return for 20% equity in Nerdwax. Troy Carter offered what amounted to a loan and a royalty fee, but the Hejnys declined. In the end, the publicity helped boost Nerdwax's profile and generate sales through Amazon and their website.
Baker's Edge
Ask any serious brownie fan what the best part of this deliciously chocolatey dessert is and chances are they'll all say "the corner." Matthew Griffin thought the same thing, so in 1998 he patented a brownie pan that gave every piece that crunchy corner bite.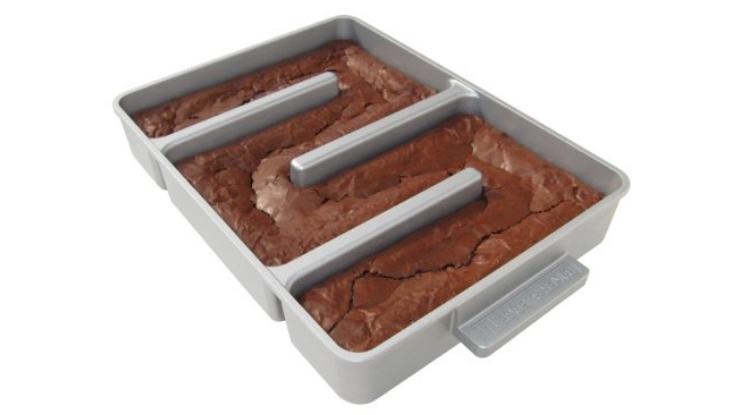 Matt and his wife Emily went on Shark Tank in 2014 hoping to land a $400,000 investment in return for a 20% stake. After a tense back and forth with the sharks on the profitability of their business, the Griffins walked out empty-handed, but continue to sell their innovative baking pans on their website.
Lumio
Max Gunawan, a former architect interested in modular design, came up with the idea for Lumio, a stylish light fixture that could go just about anywhere. Gunawan raised over $500,000 on Kickstarter before heading to Shark Tank to land a deal that would make Lumio a household name.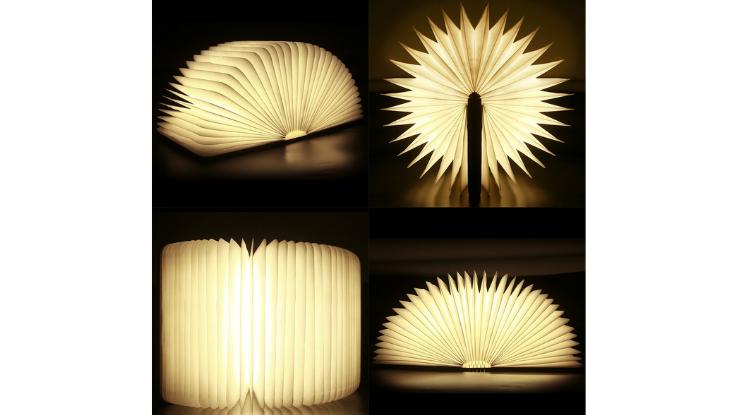 When he appeared on the show in 2014, Gunawan set off a bidding war among the five sharks who all loved the simple yet high-concept design. Gunawan eventually made a deal with Robert Herjavec for $350,000 at 10% equity.
Pandaloon
Cute animals in even cuter costumes — that's the simple but brilliant concept behind Pandaloon, which was started in 2011 by Eugenia Chen. When a video of her Pomeranian wearing one of her creations went viral on YouTube, Chen decided an appearance on Shark Tank might be her ticket to real success.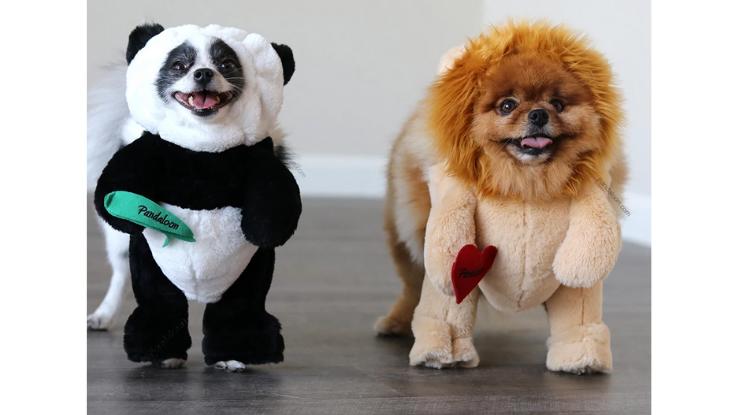 In 2018 she got her chance to pitch to the sharks. The struggling computational scientist secured a $60,000 deal with Daymond John in exchange for a 35% stake and a 10% donation to charity. Now Chen sells directly though her own website and has seen sales jump dramatically.
Kodiak Cakes
Kodiak Cakes started out as a small family business in 1982, when Joel Clark's mother Penny began packaging and selling her pancake mix in Park City, Utah. Small (but steady) sales over the years kept the business afloat, but soon Joel was taking out loans and working side gigs to keep things going.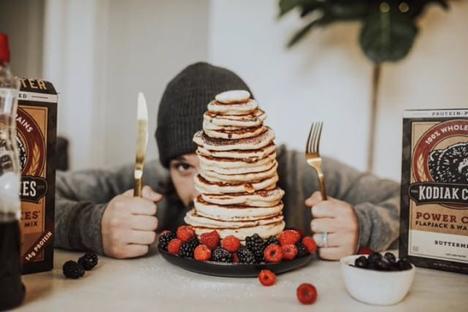 In 2014, he and partner Cameron Smith appeared on an episode of Shark Tank to make a deal worth $500,000 in return for 10% of the business. They left empty-handed, but the exposure was enough to drive sales of the protein-packed waffle and flapjack mix to almost $100 million a year.
Hatch Baby
There's no manual for raising a child, which can lead to many sleepless nights as new moms worry about whether their child is developing normally. Ann Weiss came up with the idea of Hatch Baby, a smart changing pad that could track a baby's weight gain in between doctor's visits.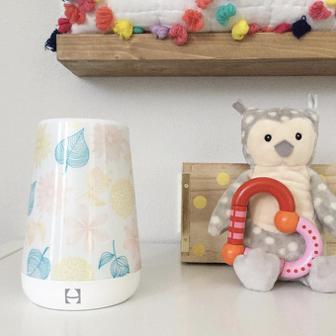 Ann and her husband Dave asked investors for a $250,000 investment in return for a 2.5% equity stake. Though the sharks declined to invest in a product still in the production phase, Ann and Dave sell Hatch Baby all over the world through their website.
PhoneSoap
Cell phones can contain up to 18 times the amount of bacteria found in a public restroom, which is why cousins Wes La Porte and Dan Barnes created a portable UV sanitizer called PhoneSoap that could kill 99.9% of bacteria and charge phones at the same time.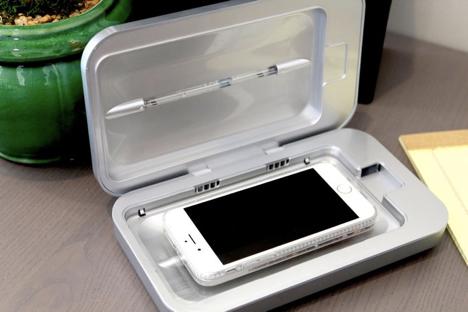 They appeared on Shark Tank in 2015 hoping to build on the half a million in sales they'd already achieved. They ultimately landed with Lori Greiner for $300,000 and 10% equity; in the first year alone they sold over $5 million worth of product and were in talks with major retailers.
Frywall
Brooklyn resident Yari Reiner created Frywall after getting fed up with spills and splatters every time he cooked at home. The flexible, food-safe cone fits inside large and small pans to keep food where it belongs. After he lost his job, he went all-in with Frywall and landed on Shark Tank in 2015.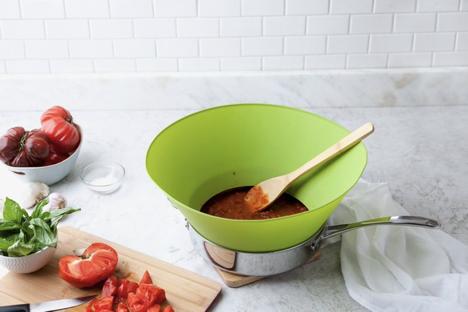 He sought a $100,000 investment in return for 10% equity and struck gold with Lori Greiner — literally. She offered her "golden ticket," which she hands out once a year to her favorite product. Greiner met his offer, extended a line of credit indefinitely, and helped get Frywall into Target stores and other retailers across the country.