These Top Smartwatches Double as Great Fitness Trackers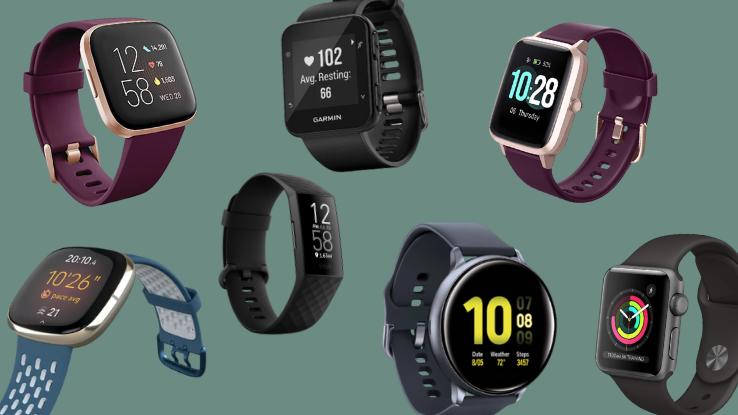 When smartwatches first came onto the tech scene, many users were excited about the idea of wearing the James Bond-worthy, high-tech devices that could take calls, respond to text messages, organize schedules and browse the web. While those functions are still important, today's best smartwatches have also morphed into mini health hubs. If you know someone who's a fitness tracker loyalist, you've probably heard the common refrain of "Hold on — I need to get my steps in" or watched someone do laps around the office in order to hit a movement goal.
As an outsider in the world of high-tech fitness pedometers, it might have seemed a bit odd, but with the COVID-19 pandemic keeping us inside and making regular fitness routines more difficult or at least less accessible, you might be starting to finally feel the urge to get in on the trend. After all, health trackers are a great way to hold yourself accountable to your movement goals, monitor your sleeping habits and do so much more. We've taken the first step by spotlighting the best of the best so you can find a smartwatch that's tailored to meet your lifestyle needs.
Fitbit Versa 2
Unlike other Fitbits, the Fitbit Versa 2 is a fitness smartwatch, meaning it could easily replace the Apple Watch-shaped void in your life. On the fitness end, we love the 15+ goal-based exercises (and real-time stats) programmed into the Versa 2 as well as its personalized guided breathing exercises. However, if you're already attached to your current, non-Fitbit smartwatch, the Versa 2 is definitely a premium health and fitness tracker first and a smartwatch second, so you may want to weigh your options.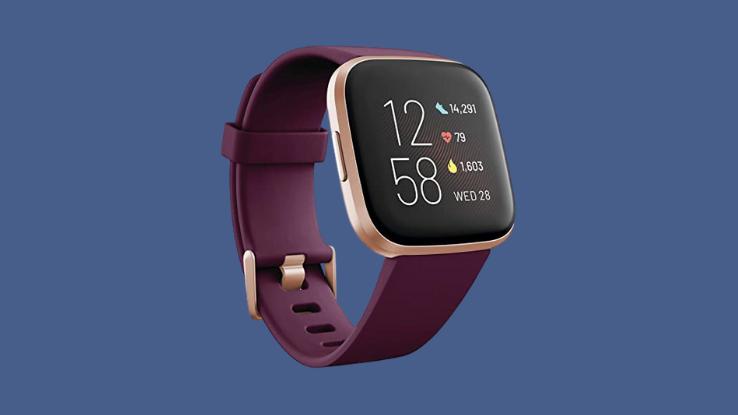 Amazon's virtual assistant, Alexa, is built right into this device, and in addition to more in-depth sleep tools and a built-in GPS, the Versa 2 also allows users to stream content from Spotify, check hundreds of apps (from the weather forecast to Strava) and text using voice replies. If you're dabbling in smartwatches, you'll come to learn that these are some of the most prized features for a casual user. Needless to say, if you're looking for a smartwatch primarily for fitness reasons but wouldn't mind a few great extra perks, the Versa 2 is the perfect choice.
Fitbit Sense
In September 2020, the Fitbit Sense replaced the Fitbit Ionic. And it did so in style — just look at that beautiful full-color display! Without a doubt, the Sense can replace whatever smartwatch you're currently using, and for many of us, minimizing the number of devices we use daily can be a great boon. Unlike other models, this one also gives you some options when it comes to selecting a virtual assistant: Both Google Assistant and Amazon's Alexa are ready to help.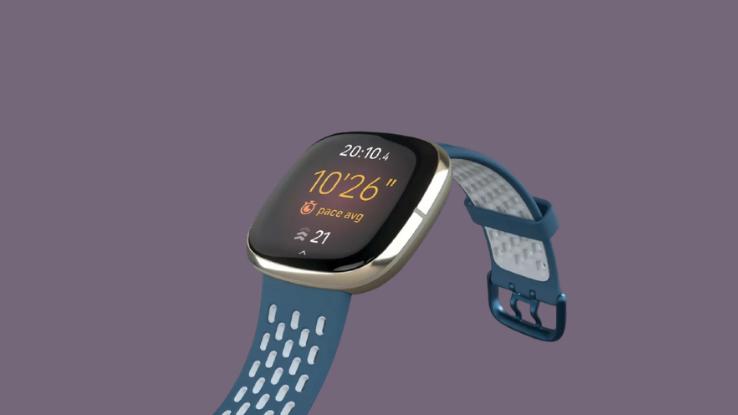 The Sense is chock-full of incredible, cutting-edge health features. It's ECG compatible, helps with stress management, can read your skin temp, has an in-depth sleep tracker and allows you to record more than 20 goal-based exercises (and get those real-time stats). From Fitbit Pay and talk-to-text to Spotify and Uber access, this device allows you to do almost anything your smartphone is capable of doing. Bonus: The Sense's battery lasts for about six days on a single charge — and after just 12 minutes of charge time, the battery can last a full 24 hours.
Apple Watch Series 3
Without a doubt, Apple's answer to the smartwatch is kind of the shorthand for all smartwatches in the same way Google and Zoom have become stand-in terms for search engines and video-conferencing platforms, respectively. As a smartwatch, the Apple Watch Series 3 is a wonderful, top-of-the-line investment, but it does fall a little short in a few areas that may be most important to folks looking for a fitness tracker.
In many ways, an Apple Watch serves as a great stand-in for your iPhone. If you don't feel like taking out your cell, you can access most apps on the beautiful retina display; it also stores music, podcasts and audiobooks and acts as a great GPS. As far as health features go, the Apple Watch is swimproof, boasts an optical heart sensor and Emergency SOS features, and allows you to track your activity trends. Program it with your workout routines or check out your "fitness rings," which fill up depending on activity level, steps taken and so on.
The cons? Well, although the Apple Watch's price tiers have dropped recently, it may still be a bit too pricey for some customers. But the watch's biggest sticking point is its battery life: Unlike a Fitbit, this one needs to be charged at the end of a day of use, making sleep tracking and other features quite tricky to use.
Samsung Galaxy Watch Active2
In terms of great smartwatches, it's hard to top the comments that reviewers made about the Samsung Galaxy series smartwatches. The latest Samsung Galaxy Watch Active2 pairs with both Android and iOS phones — some companies can play nicely with others, cough cough — and can last for around five days on a single battery charge. The long-lasting battery isn't the watch's only advantage, though. In fact, Samsung is where top-notch quality meets a great price point, and while it isn't a "budget" watch, it offers the perfect balance for those looking to make an investment.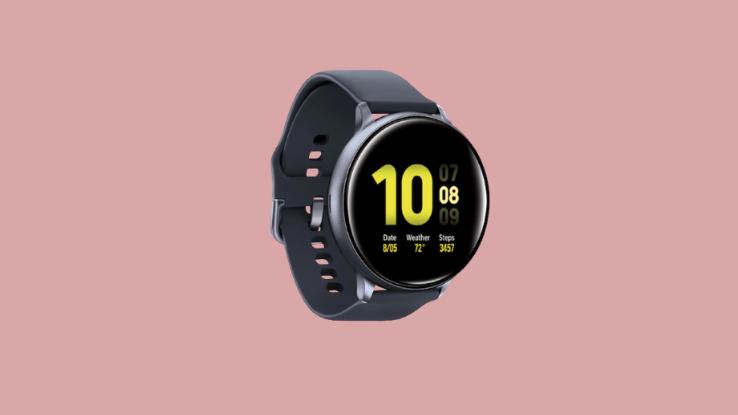 Comfortable and lightweight, the Active2 is packed with state-of-the-art features for the fitness-minded. Thanks to the watch's advanced sensors, you'll stay on pace and get the most out of every mile as you head toward your fitness goals. Worried about keeping your heart and mind as healthy as the rest of your body? The device is built to detect high and low heart rates, and it offers invaluable, detailed insights into your night's sleep and helps you monitor your stress levels. Bottom line: Get all of your bells and whistles — i.e. a fully functional smartwatch — without sacrificing battery life, Fitbit-like features or your wallet.
Fitbit Charge 4
Dubbed Fitbit's "most advanced" tracker, the Fitbit Charge 4 is probably our favorite option, all things considered. While it may not have all of the bells and whistles that Fitbit's smartwatches offer (or that smartwatches offer in general), it does have a plethora of features that can help you take your health and fitness goals even further. Unlike so many other Fitbits, the Charge 4 features the ever-elusive built-in GPS, which allows avid runners and cyclists to account for their pace and distance more effectively.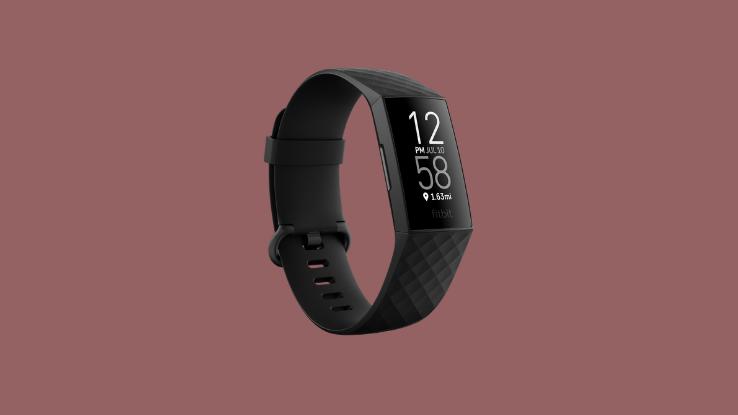 Another perk? This model features 24/7 heart-rate tracking, in-depth sleep tracking and a seven-day battery life — meaning you can get a week's worth of insight out of a single charge. Although it's not as robust in the apps department as a proper smartwatch, the Charge 4 does allow for "tap to pay" and offers users access to weather forecast, timer and calendar apps. We also love the Charge 4's easy-to-read display and sleek, discreet design.
Garmin Forerunner 35
When you hear the name Garmin, you likely associate the brand with the first wave of successful GPS devices. Needless to say, one of the Garmin Forerunner 35 smartwatch's best features is its easy-to-use GPS, which tracks how far, how fast and where you run. Surprisingly, not every Fitbit model is equipped with a (quality) GPS, so if that's important to you, Garmin may be the way to go.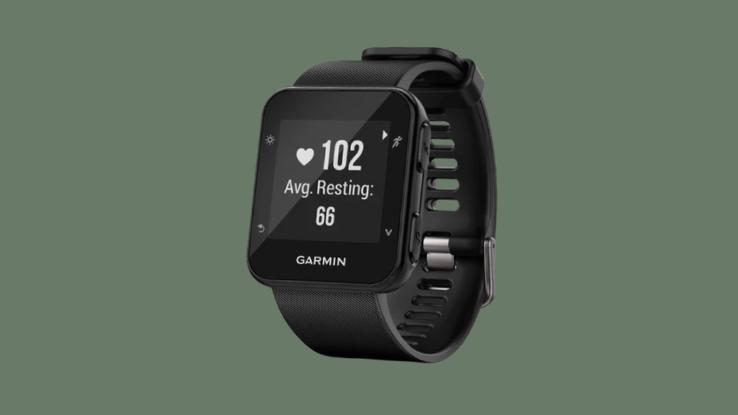 The Forerunner model is also packed with a plethora of other must-have features. It tracks your heart rate, day and night; allows for Smart notifications; provides live tracking and music controls when paired with your smartphone; and provides you with all-day activity tracking, including steps, calories and movement reminders. If you need some extra support reaching your fitness goals, Garmin Connect automatically uploads your data to the brand's free online fitness community, which hosts challenges, provides insights and allows you and your pals to share your progress.
Letsfit Smart Watch
Just looking for something that doesn't break the bank? The Letsfit Smart Watch is one of the best budget smartwatches out there, coming in at under $50. The smartwatch features are somewhat limited, but the essentials, like receiving text and social media notifications, are all there. Plus, with great battery life, a wide range of smartphone compatibility and the brand's own Letsfit app, this device is certainly worth every penny.
In terms of daily tracking, you can view your progress in three sport modes, including running, walking and cycling, and get insight into your heart rate, calories burned, distance traveled and more. While the sleep tracking may not be as robust as that of Fitbit models, you can view your sleeping patterns and take stock of what needs improvement. Another great feature? The built-in breathing guide program, which walks you through a stress-relieving series of exercises. In short, you'll rest easy — and so will your wallet.