The Best Student Laptops to Help You Power Through School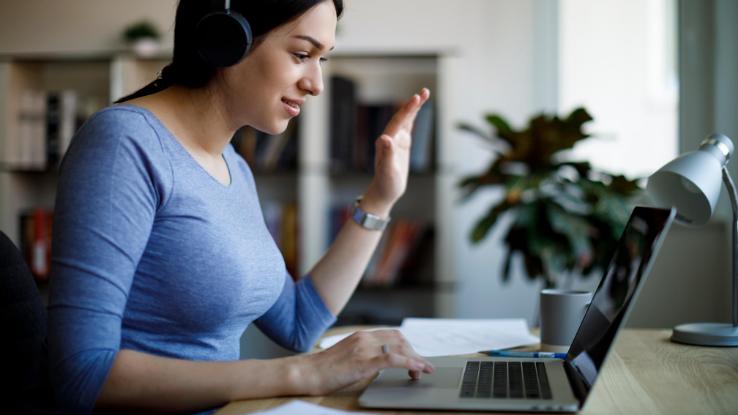 Back-to-school season means it's time to shop for the right laptop to get through all your assignments and studying, and many people face a unique challenge that makes the computer they choose even more important this year: virtual classes during the COVID-19 outbreak. Many students must adjust to remote learning full-time or a schedule that is split between in-person and online classes.
We've rounded up some great options to meet a range of budgets and take care of all your needs, no matter where your classroom might be.
Important Things to Know Before Buying a Laptop
Just like most devices, laptops don't last forever. The average lifespan for laptops is between three and five years. To get the most out of your portable computer, make sure to look after it like a good friend. For instance, keep the device away from harm, such as heat and liquids. Also, try your best to keep the laptop from falling on the ground.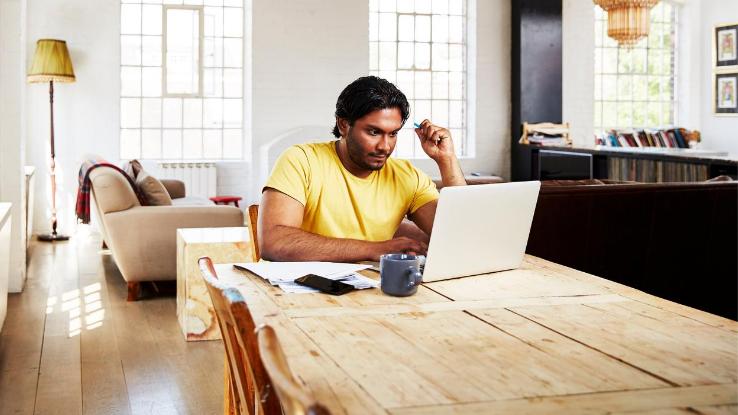 In light of a laptop's average lifespan, it's important to save your photos, music and documents in a reliable location (beyond the local storage on your computer). Many people turn to Google Drive, so they can access files online from any device. Others invest in an external hard drive to back up documents that could be uploaded to a new laptop. Speaking of a new laptop, let's shop.
For Students Who Need a Beginner's Laptop
If you're looking for a beginner's laptop for middle school students and beyond, the Acer Aspire 5 Laptop is an excellent choice. It's easy to use because it doesn't have all the extra features that a design or business student might need. For students expecting to complete only basic academic work, this simple laptop is great for taking notes, completing homework and participating in video chats.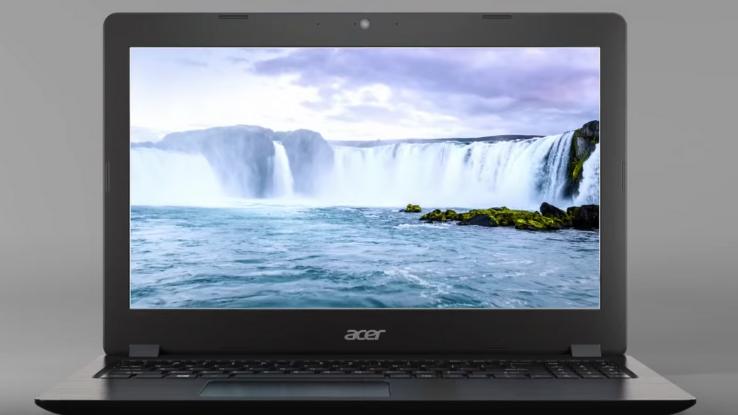 The newer Aspire 7 is available, but the Aspire 5 provides users great value for the price. It includes features like Windows 10 OS, 8 GB DDR4 SDRAM, four USB ports, an HDMI port, a widescreen LED-backlit display, a comfortable keyboard and up to 7.5 hours of battery life. But wait, there's more! The 15.6-inch screen is bright and helps students see clearly and focus on the details. The computer's slim design also makes it easy to transport. All that at a moderate price? Expensive laptops with similar features better watch out.
For Students in Art, Design and Creative Classes
If you're a student in film, photography, graphic design or any creative area, the Dell XPS 15 will be your new best friend. Most students need a basic laptop, but those in an artistic field need a powerful laptop to handle heavy software and loads of files — exactly what the XPS 15 delivers. With a wider color range screen with millions of pixels, this laptop fulfills every content creator's dreams of editing images with the utmost accuracy and bringing breathtaking visuals to life. Imagine how breathtaking Netflix and Hulu would look.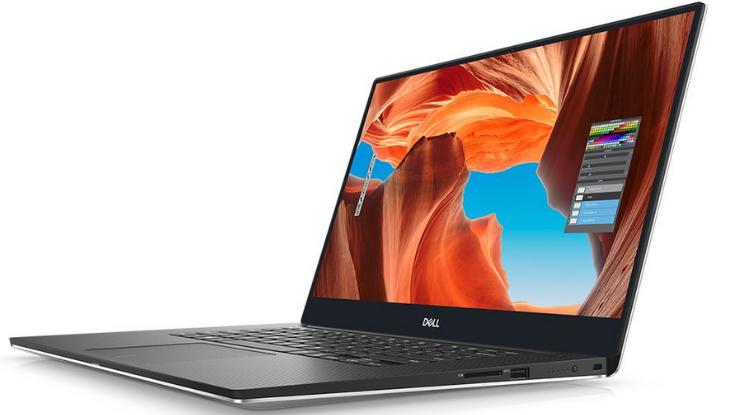 Heads up: The XPS 15 comes with a high price tag, but its killer details and performance makes it worthwhile for creators. This all-powerful model also offers a long battery life, a feature that's very important to students. You can work up to 20.5 hours on productive applications or play for 14.5 hours on Netflix on a Full HD model with a 97 WHr battery. The comfy keyboard and touchpad also come to the rescue for those all-nighters you may have to do to meet deadlines. Need to carry the laptop from home to school? No problem! It's super portable at only 4.5 pounds.
For Students on a Budget
Perfectly portable? Check. Great battery life? Check. Doesn't go over your budget? Check again. The Microsoft Surface Go 2 marks all the right boxes at an affordable price of around $400. If you're worried about the model's design due to its low-cost, don't give it another thought. The Surface Go 2 is a Microsoft premium tablet, so you're not sacrificing quality.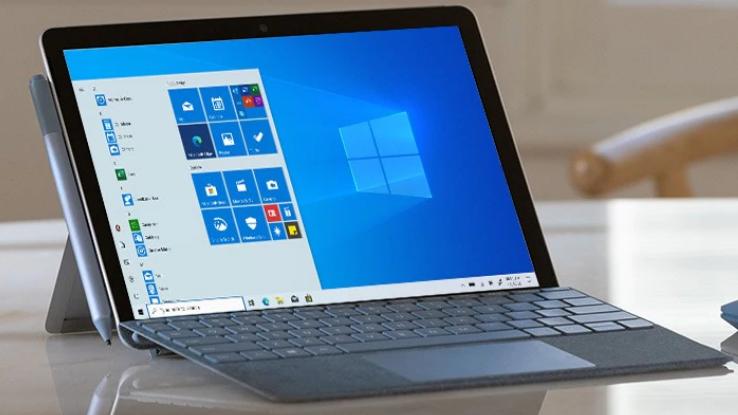 With a 10.5-inch touchscreen and stunning resolution, the Surface Go 2 doesn't disappoint. It will be there for you for 11 long hours, thanks to its solid battery life. Bonus: You can use it as a laptop or tablet, whatever provides the most comfort for taking notes during a lecture or getting work done at home. If you're looking for the best budget laptop for students, this model is an excellent investment.
For College Students with Challenging Classes, Internships and Jobs
The Lenovo ThinkPad X1 Carbon 7th Generation Ultrabook is a terrific option for college students who have demanding classes that require more than research and writing. It's also perfect for when you need to switch gears for internships and "real" work. The laptop's fast performance allows you to easily take care of business and manage large volumes of documents, so you can always have important documents in one place and load them quickly.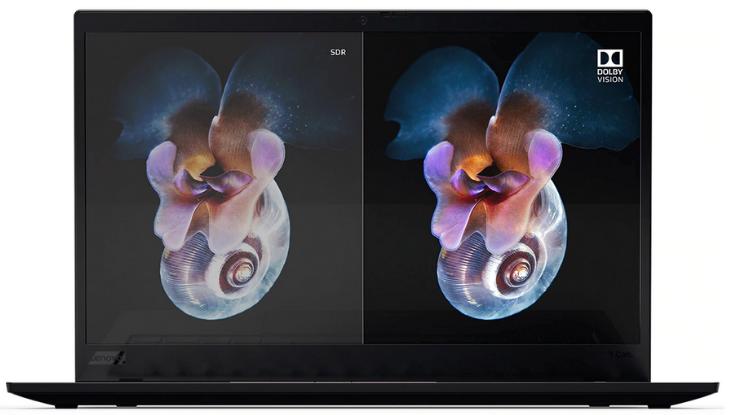 ThinkPad X1 owners compliment how lightweight and easy it is to carry the laptop. Plus, the 14-inch, anti-glare LED touchscreen display always looks its best due to the sharp graphics — not a single blurry text or image in sight. Worried about uninvited guests trying to sign in to your laptop? The fancy fingerprint security reader fixes that dilemma, so you can keep calm and keep your privacy intact.
For Kids Who Need a Durable Laptop at Home and School
For those who are unfamiliar with a Chromebook, it's a laptop created by Google that runs the Chrome OS. The main user interface on this device is the Chrome web browser, meaning everything you do online will be inside the Chrome browser. The ASUS Chromebook C202SA is stronger than many laptops but not in the ways you think. It's tough enough to survive almost 4-foot drops, meaning your kid can still get back to schoolwork even after the laptop falls from a dining room table or a classroom desk.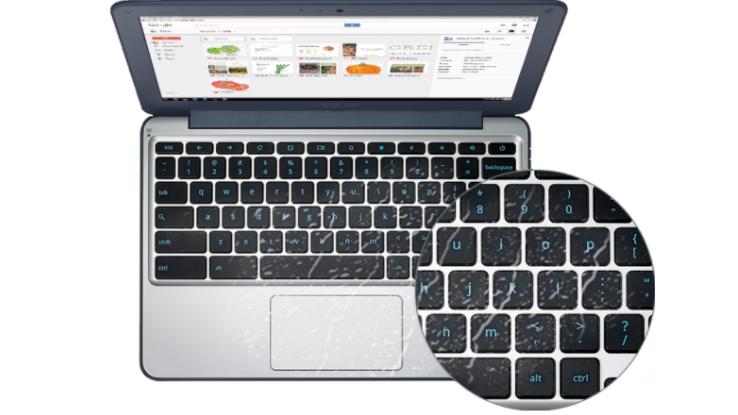 Besides its impressive durability, this laptop has a spill-resistant keyboard for kids who tend to make messes or have clumsy moments. So, don't worry about spilled milk — or any liquid for that matter. This Chromebook is solid both inside and out and runs Chrome OS that automatically updates to the latest safety features and boasts a security lock slot. You can chill out knowing your kid's online experience and physical laptop are protected.
When it comes to completing assignments, everything can be done in the Chrome web browser and saved to a cloud. It also has a webcam, a useful feature for remote learning. The best part is this laptop is wallet-friendly, making it a great contender for a student laptop.
For Students Who Want a Super Light and Thin Laptop
Apple's MacBook Air is well known for its high-quality graphics and slim, feature-packed design. It's great for anyone in the market for a very light laptop for everyday use. At only 2.75 pounds, the Air lives up to its lightweight promise, so carrying it from room to room at home or across campus is no sweat at all.
You can also accomplish almost anything in an instant, thanks to this turbo laptop, including webcam sessions and switching between applications. With the latest True Tone technology, the Air takes automatic screen display to the next level, allowing you to comfortably focus on every page in any environment. Best of all, it lasts all day (up to 12 hours), so there's no need to rush in a panic to charge it often.