Make Virtual Learning and Working From Home Easier With These Wireless Routers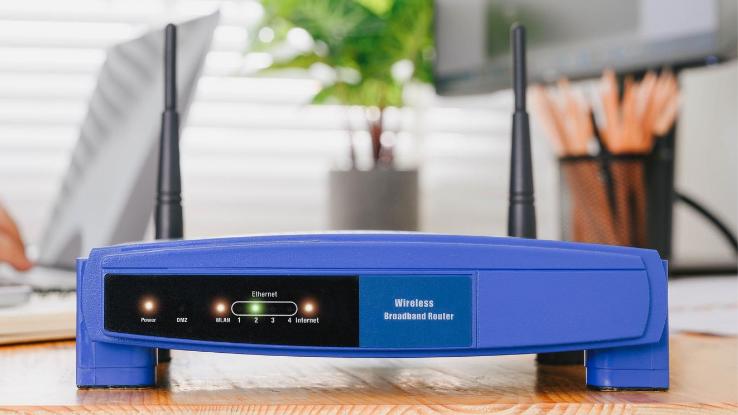 We've all experienced irritating network issues, from constant buffering to losing the connection completely, especially when too many people are using the internet at the same time. Due to the COVID-19 outbreak, many people are staying home and sharing an internet connection, which can be a nightmare for households that need reliable coverage for both online learning and working from home.
Thankfully, wireless routers reduce the Wi-Fi strain at home by increasing the coverage and speed, allowing you to connect all your laptops, smartphones and other devices without worrying about losing your internet access. Whether you're trying to save money or fill in dead zones in a large home, here are some excellent choices for wireless routers.
Get the Most Bang for Your Buck with the TP-Link Smart Wireless Router
If you don't need a router with all the extra features, the TP-Link AC1750 Smart Wi-Fi Router is a reliable, far-reaching option available at an unbeatable price. With six powerful antennas (three external and three internal) and a range of up to 2,500 sq. feet, this router will keep up with the Wi-Fi demands of most families.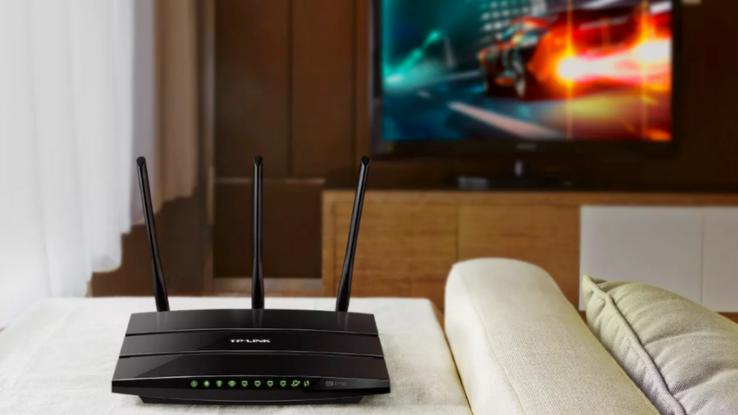 The dual band router delivers 1750Mbps of lightning-fast internet speed, so you'll soon forget all about buffering. Slow Zoom calls for school or work will be a problem of the past as this option is strong enough to handle up to 50 devices. Also, its advanced WPA/WPA2 wireless encryption and parental controls will keep everyone in your household safe.
Plan a Streaming Binge or Gaming Fest With Netgear's Speedy Dual-Band Router
If you have a larger family or you access the internet at home simultaneously on a variety of devices, check out the Netgear Nighthawk AC2300 Dual-Band Wi-Fi 5 Router. Designed with gaming, streaming and mobile-device browsing in mind, this unit is built for speed to reduce lagging, buffering and other interruptions that can bring movie night or an immersive gaming sesh to a grinding halt.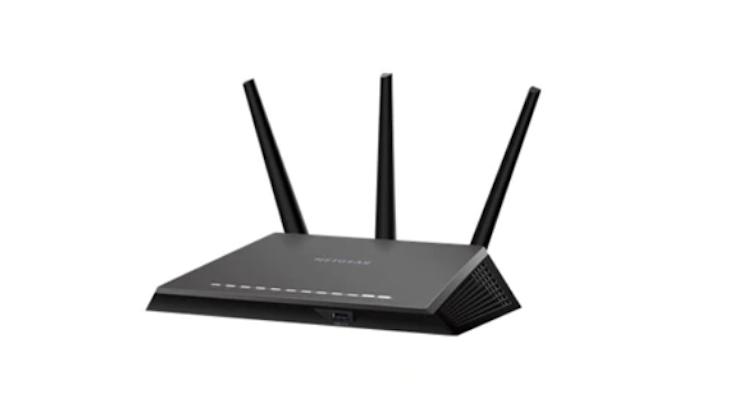 This router incorporates a technology called Beamforming+, which focuses wireless signals to specific devices it picks up. This allows the router to increase the strength of the Wi-Fi signals it delivers to those devices. What's even more impressive is that the Nighthawk is programmed to prioritize network traffic from sites it recognizes as those people typically stream video from, like Netflix and YouTube. This helps it do an even better job of facilitating uninterrupted viewing for everyone in your household.
Smaller Homes Will Benefit From This Top-Performing Wireless Router
If you live in a smaller space or have fewer devices, the Netgear AC1200 Dual Band Wi-Fi Router will give you the speed and coverage you need. It provides fast Wi-Fi of up to 1200Mbps and covers a range of 1,200 sq. feet. With two strong external antennas, this router will help you defeat bandwidth congestion.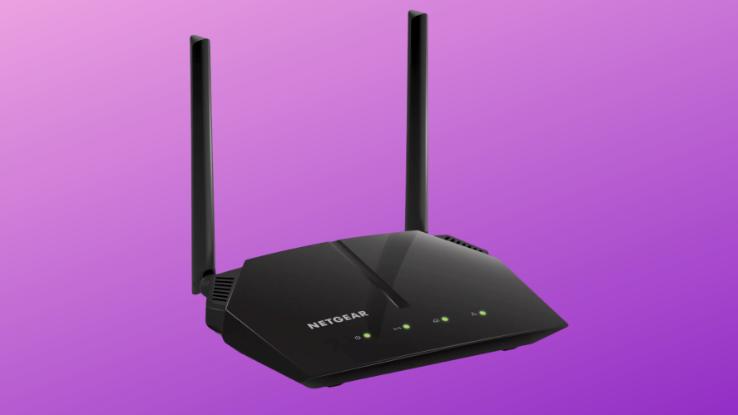 Although the router was created for small homes, there's no need to worry about any interference while using laptops, smartphones and other devices at once. In fact, it's so reliable that it works with up to 20 devices. However, if you do have too many devices connected, there's a simple solution: You can pause Wi-Fi for specific devices and family members. This feature is also useful for parents with children who are easily distracted by video games or their smartphones during school hours. Freeze their access so they can get back to work. Best of all, the system is super easy and fast to install, only taking five minutes to set up with a smartphone app.
Complete Your Smart Home with a Google Nest
Looking for a router with smart home integration? If so, we recommend the Google Nest Wi-Fi Router for the utmost control and coverage. The Nest isn't your typical wireless router; it's a mesh network system that uses satellite devices to extend the range, making it more efficient and seamless. Mesh routers have only been on the market for a few years, but they're already receiving higher grades than many standard routers — and it's easy to see why.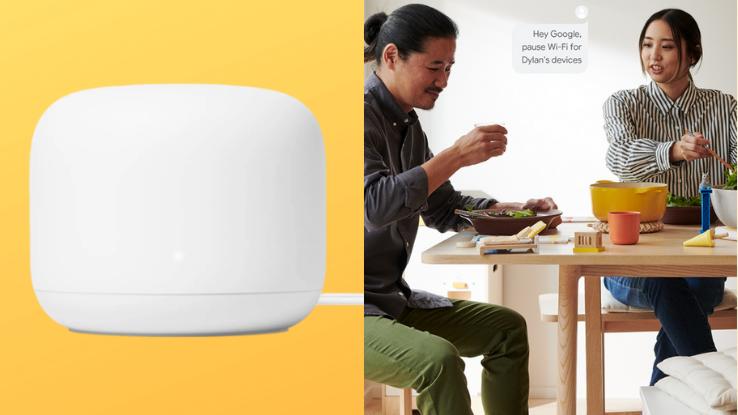 With up to 2,200 sq. feet of fast connection, the Nest is perfect for huge homes, spaces with very thick walls and places with unique layouts. Need more coverage? The Nest Wi-Fi system has your back. When you add a Nest "point" to the router, it provides another 1,600 sq. feet of Wi-Fi coverage. On top of all these fantastic benefits, the Nest updates automatically, making it even more secure. When you need a voice assistant for household tasks, you can complete them hands-free, thanks to the built-in Google Assistant. But the best part? You can manage everything, from setting up to controlling access, all in one nifty app.
House Full of Gamers? Prepare for Heavy Traffic During Work or School Hours
If video games are a big deal in your home, it's good to find a system that can support online school sessions as well as work and serious gaming. Depending on the situation, all three of these scenarios could occur at the same time, during the day or evening. Without a proper router, it could mean game over for your entire household.
To avoid lagging and congestion issues, check out the NETGEAR Nighthawk Pro Gaming XR500 Dual-Band Wi-Fi Router. Featuring four amplifying antennas, this device delivers the most robust performance and protection with impressive speeds up to 2.6Gbps and a secure VPN server. Lag spikes, jumps and jitters? Not in this house.