These Insanely Popular Businesses Went Bankrupt At Least Once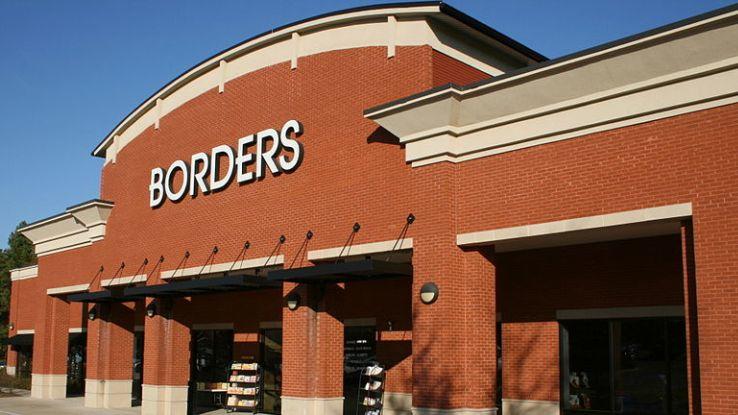 It's shocking to realize how many major companies have faced bankruptcy. Some bounced back and recovered, but others were lost forever. Changing markets, advances in technology, shifts in consumer tastes and financial missteps have all led to some once thriving businesses making a beeline to bankruptcy court.
Car companies, tech firms, popular fashion labels and beloved department stores have all been victims. Read on to learn more about some insanely popular businesses that went bankrupt at least once throughout their history.
Sears
Until the 1980s, Sears was one of America's most beloved retailers. Founded in 1893, it offered car parts and repairs, a portrait studio, optical services, an online travel agency, flower delivery and in-home carpet and upholstery cleaning — all in addition to core staples like clothing and appliances. Unfortunately, the retail giant was shoved aside by bargain competitors like Walmart, Best Buy and Amazon.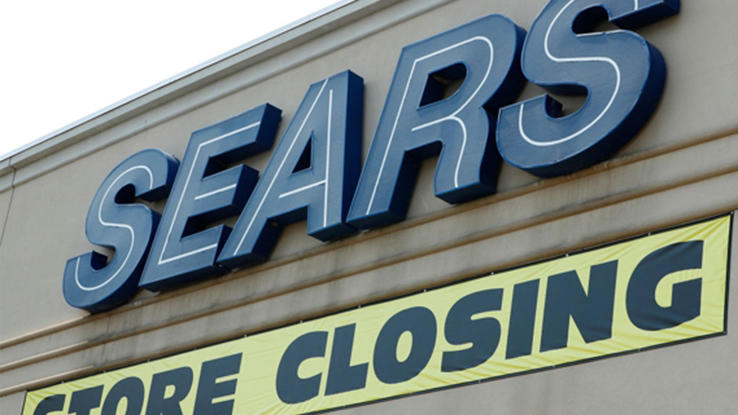 Sears filed for Chapter 11 bankruptcy protection in 2018 and began closing stores across the country. In October 2019, Market Watch reported that Sears offered creditors the option to immediately take 2.5 cents on the dollar for debt it owed instead of waiting for the company to complete its liquidation.
Marvel
Back in 1996, it looked like comic giant Marvel was going to need some superheroes to save it from bankruptcy. The company made several business missteps, including investing in interactive CD-ROMs and opening the ill-fated Marvel Mania restaurant.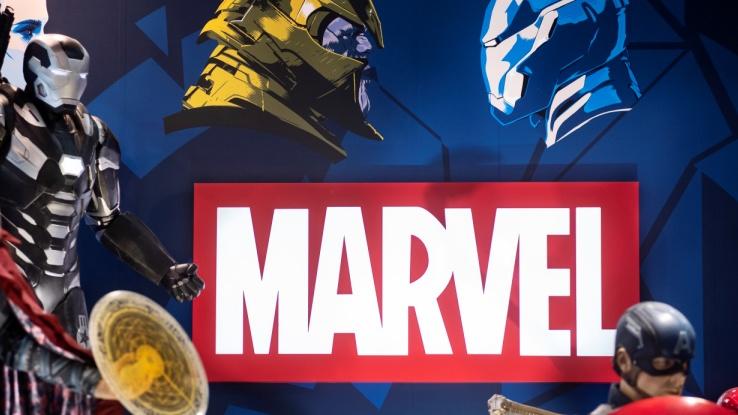 However, Marvel turned around when the company opened its own production studio. It was a risky move, considering the company had to put the rights to characters like Captain America, The Avengers and Black Panther up for collateral to secure the $525 million needed to create Marvel Studios, but the risk paid off. Now part of the Disney family, Marvel made one of the most successful comebacks in business history.
Payless ShoeSource
Payless ShoeSource was once the go-to store for discount footwear. Founded in 1956 with the goal of "democratizing fashion," the shoe chain was a popular self-serve retailer with locations worldwide. It looks like you will have to get used to paying more in the future. The company announced it filed for bankruptcy a second time in February 2019.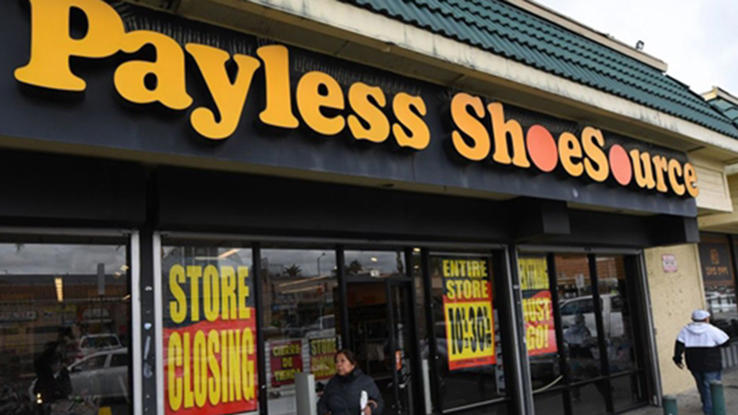 Payless ShoeSource eventually stepped its way into a whopping $470 million in debt. When the company first filed bankruptcy in 2017, it attempted to reorganize and closed 700 stores to cut costs. Two years later, the company's continued poor financial status caused it to hang up its boots for good.
American Airlines
American Airlines may be the world's largest airline, but that didn't stop it from making an emergency landing in bankruptcy court back in 2011. The airline carries more than 200 million passengers to approximately 190 destinations across the globe each year and also operates the regional carrier, American Eagle.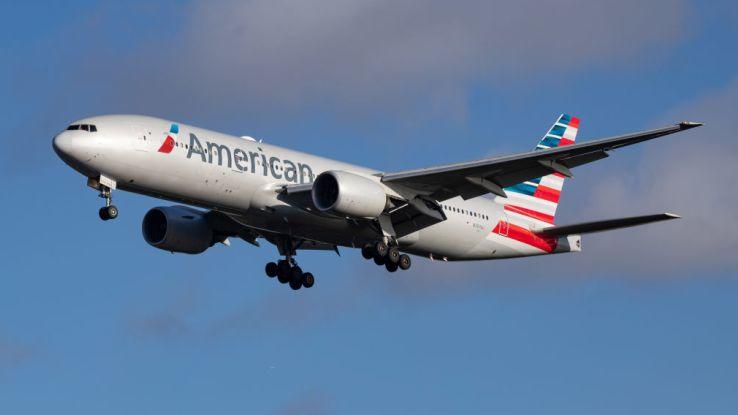 Sky-high fuel costs, constant disputes with unions and a serious slump in ticket sales suffered over the course of four bad years forced the company to file for Chapter 11 bankruptcy protection. Fortunately, an improved economy, a solid reorganization plan and a merger with U.S. Airways led the airline to fly high once again.
Eastman Kodak
If you want to remember Kodak when it was the undisputed leader in American photography, you'll probably have to look at some old pictures. Founded in 1888, Kodak once ruled the photography world but was forced to file for Chapter 11 bankruptcy in 2012. Sales had fallen far from 1976 levels, when 85% of all U.S. camera sales and 90% of all film sales displayed the Kodak name.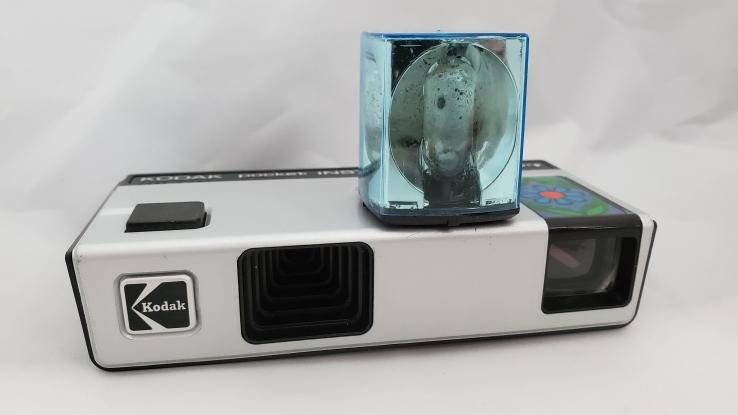 Heated competition with Japanese photo company Fuji and a late leap into the digital camera marketplace put an end to Kodak's dominance. The company has stayed afloat by ceasing the production of consumer cameras and focusing on the corporate imaging market.
Schwinn
Iconic American bicycle company Schwinn rode into the sunset in October 1993 after the company filed for Chapter 11 bankruptcy. Schwinn was once a household name, thanks to mass marketing, a strong national dealer network and a focus on the children's market. The company also produced a tandem bicycle as well as touring bikes and 10-speed racers.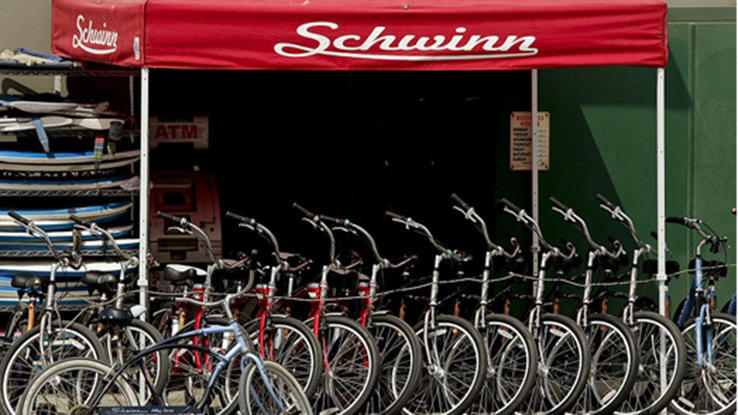 By the late 1970s, however, consumers looked elsewhere for affordable, high-quality mountain and racing bikes. Faced with labor troubles and unable to compete with European and Japanese brands, Schwinn eventually shuttered. The brand name was later acquired by Pacific Cycle and then the Canadian company Dorel.
DeLorean Motor Company
Immortalized in the hit film Back to the Future, the DeLorean Motor Company's namesake car is now a thing of the past. Named after company founder John DeLorean, the company began operations in 1975 with the DeLorean being the only car it ever produced.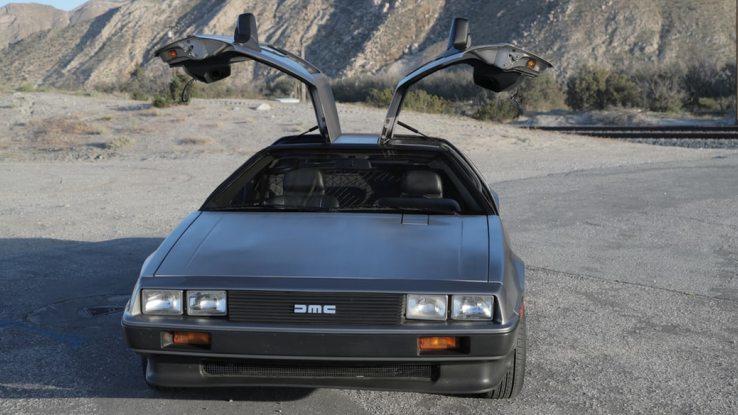 The iconic vehicle was famous for its stainless steel body and gull-wing doors, but the hefty $25,000 price tag, lack of demand and high production costs drove DMC straight into bankruptcy court back in 1982. It didn't help when DeLorean — the founder, not the car — was arrested for conspiring to obtain and distribute cocaine to help save his company.
General Motors
General Motors brought Americans lots of iconic cars and trucks, including the Cadillac, Buick, Chevy Suburban and Chevy Tahoe, but the company's finances crashed in 2009 as the nation faced the worst economic downturn since the Great Depression. In June of that year, GM was forced to file Chapter 11 bankruptcy.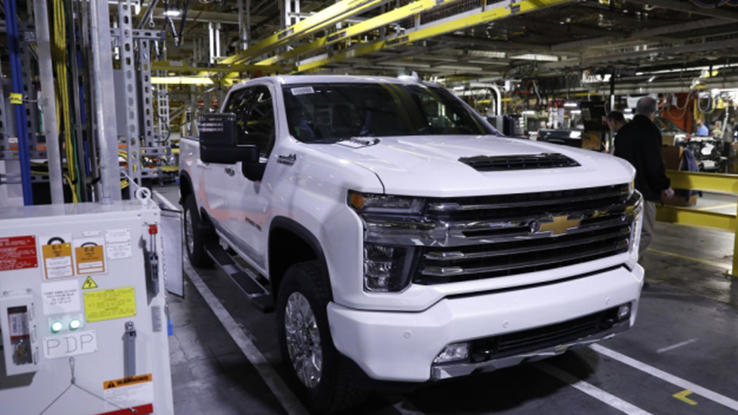 The federal government came to GM's rescue in 2009, bailing them out with $50 billion in financial aid. The cash infusion proved to be a major turnaround for GM, which is now considered one of the best-run, most profitable car companies in the United States.
Brookstone
Remember when you couldn't walk through a mall without stopping to relax in one of Brookstone's incredible massage chairs? The store gained popularity for its fun consumer gadgets, like specialty alarm clocks, clever wine-openers, drones and various massage devices.
It was hard for Brookstone to go up against stores like The Sharper Image and online retailers like Amazon. The company also faced charges of discrimination and found itself facing off against PETA, who expressed concern about the company's Frog-O-Sphere product. In 2018, the store closed all of its 101 stores, preferring to sell its wares online instead.
Things Remembered
It may be time to pick out a goodbye gift for Things Remembered. The store everyone runs to for last-minute personalized anniversary and graduation presents filed for bankruptcy protection in February 2019. Things Remembered offers engraved key chains, pens and other cherished keepsakes that eventually make their way to the bottom of your desk drawer.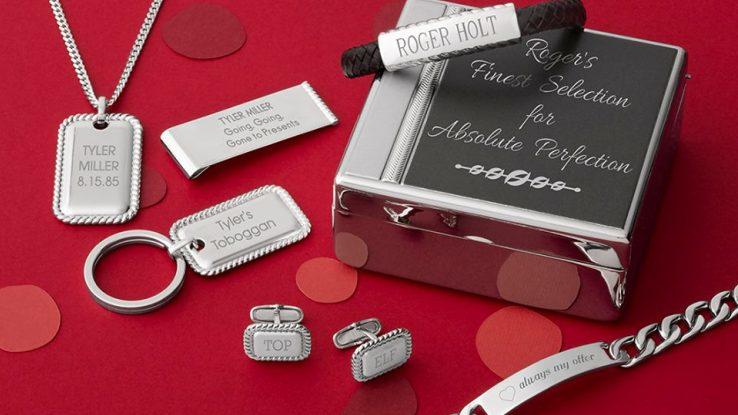 After a failed attempt to restructure its debt in 2016, the 40-year-old chain will be forced to shutter most of its 400 stores. The retailer also tried increasing revenue by focusing on internet sales, but with $120 million in debt, Things Remembered may soon be forgotten.
Blockbuster Video
There was a time when Blockbuster was everyone's favorite store. At its peak, the popular video and DVD rental company had 9,000 stores and 84,000 employees willing to tell you their favorite movie picks. During all those years, Blockbuster made some big money on overdue fees.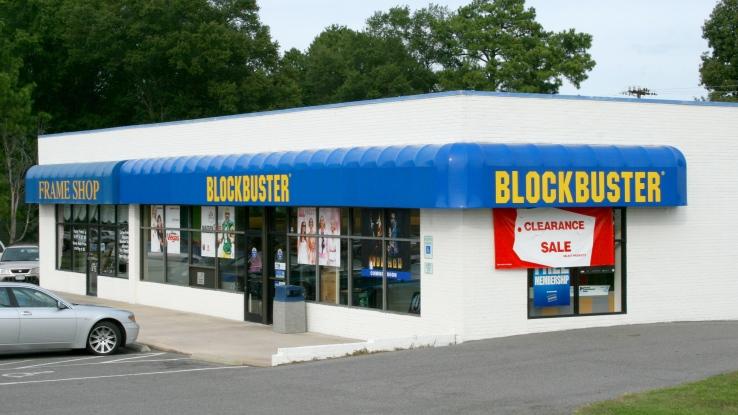 In 2000, when entrepreneur Reed Hastings approached Blockbuster to discuss a partnership with his company, Netflix, executives chuckled at his idea of letting people return DVDs when they wanted. Needless to say, the idea really caught on with consumers who were tired of playing Blockbuster late fees. In 2010, Hastings and Netflix had the last laugh when Blockbuster went bust.
Gibson Guitars
Rock and roll isn't dead, but it wound up on life support on May 1, 2018, when Gibson Guitars filed for bankruptcy. Known for making iconic guitars played by musicians like Elvis Presley, Pete Townshend and Eric Clapton, the Nashville-based company reported it was at least $100 million in debt when it filed papers seeking protection from creditors.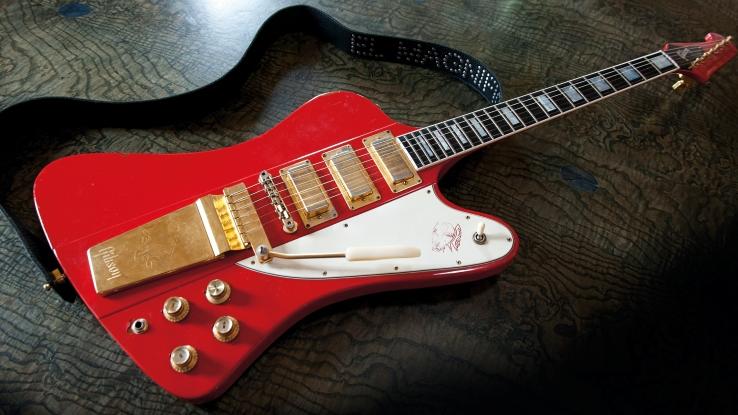 Hoping for an encore performance, Gibson liquidated its consumer electronics brands to focus on its instruments. In April 2019, the company told Guitar World it was launching "the absolute most compelling new collection from Gibson that anyone has seen in a long time."
Claire's
Tweens and teens may have a sad diary entry for March 19, 2018, the day Claire's filed for Chapter 11 bankruptcy protection. Stocked with sparkly faux jewelry, lip gloss and Hello Kitty gear, Claire's proudly boasts that techs have pierced more than 100 million ears.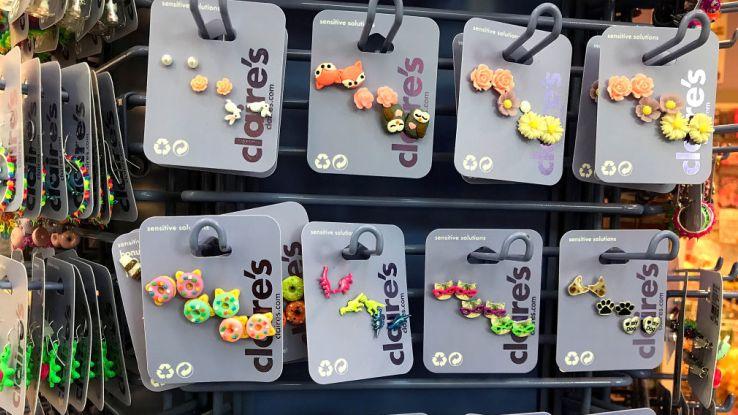 The store that calls itself "a girl's best friend" is working to reorganize after struggling with $1.9 million in debt, a decline in mall shoppers and increased competition from stores like Zara and H&M. Claire's also ran into trouble back in 2018 when asbestos was found in some of the stores' cosmetics. Yikes!
RadioShack
Founded in 1921, RadioShack was once everyone's go-to store for that hard-to-find battery, extension cord or diode. With more than 4,000 locations, the nerd haven that once sold a variety of consumer tech and gadgets was forced to power down when it went bankrupt in 2015.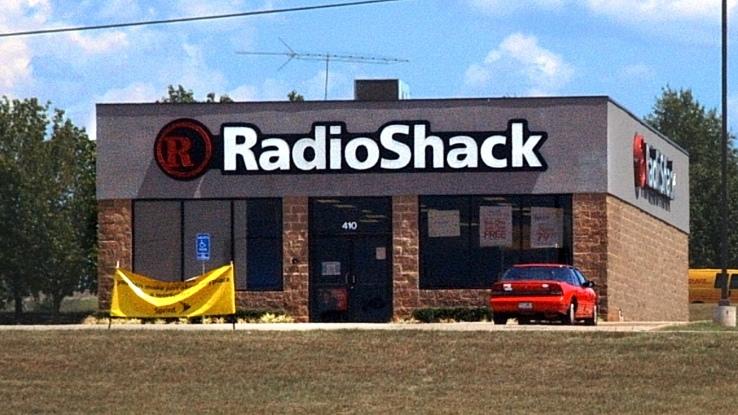 RadioShack seemed to have lost its spark as customers turned to online companies like Amazon and eBay to purchase hard-to-find electronic parts and specialty electronic equipment. The company also lost a chunk of its customer base by failing to provide sufficient inventory, forcing its once die-hard fan base to look elsewhere.
Circuit City
Before there was Best Buy, shoppers looked to Circuit City for the newest televisions, stereos and home appliances. During the '80s and '90s, the company pioneered the concept of the big box appliance store and had more than 1,500 stores across the country.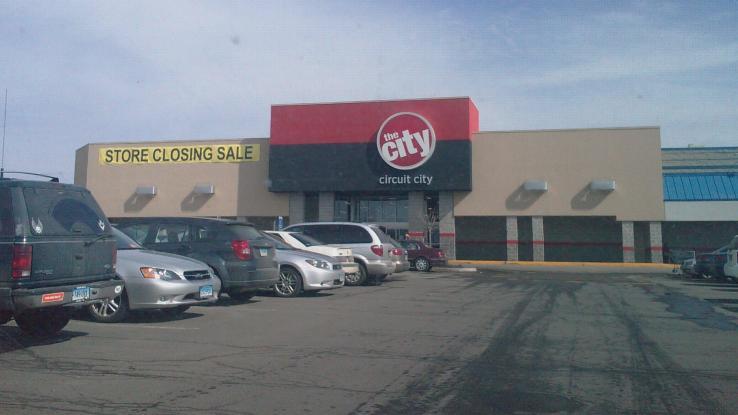 Circuit City also got into mass retailing automobiles with the creation of spinoff CarMax in 2002. Unfortunately, when the company fired more than 3,400 salespeople to cut costs, most of its remaining talent jumped over to CarMax. The chain also experienced increasing difficulty competing against Best Buy, and they finally pulled the plug in 2008.
Sports Authority
When it came to big box sporting goods stores, Sports Authority was — you know we just have to say it — the authority for many years. The company's stores carried apparel, footwear, team sports items, golf accessories, camping gear and exercise equipment. When it was at the top of its game, the company had 460 stores, and its name was emblazoned on the Denver Broncos' stadium.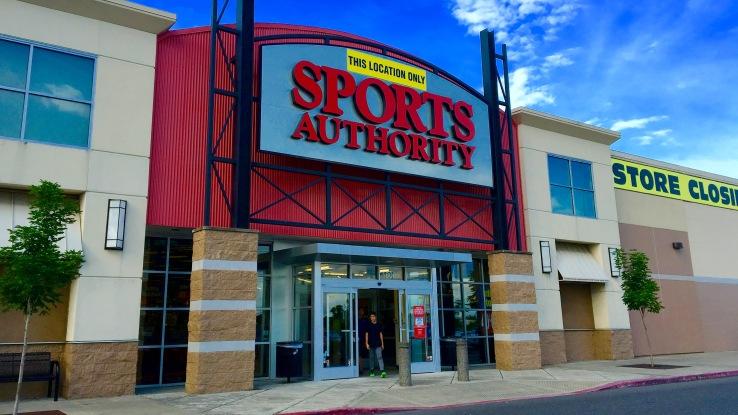 Unfortunately, Sports Authority was far from being a successful business authority. Faced with fierce competition from stores like REI, Dick's and various online retailers, the company fell on hard times. It eventually lost the retail game and went under in 2016.
Forever 21
Forever 21 came of age on September 29, 2019, when it filed for Chapter 11 bankruptcy. Once popular for "fast fashion" — trendy, mass-produced clothing that was cheap and disposable — the company was founded in 1984 by South Korean immigrants Jin Sook and Do Wan Chang. It catered to financially strapped young adults.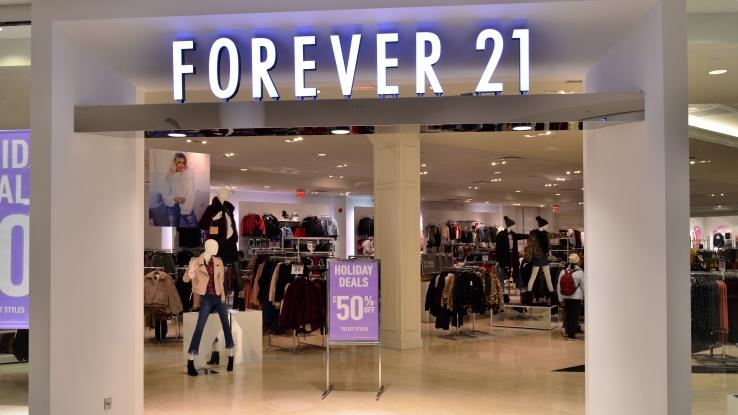 Despite the name, Forever 21 started showing its age when it began expanding its physical locations rather than concentrating on e-commerce. Environmental awareness also impacted the company's bottom line. According to analysts, a heightened interest in high-quality, second-hand garments, rather than cheaply-made new clothing may have also contributed to Forever 21's fashion fail.
Tower Records
Tower Records was once the place to go for all your music and movies. Founded in 1960, the company attracted music aficionados in search of the latest album or hard-to-find singles, and employees were known to select music that was popular in their communities. The store also sold CDs, cassettes and DVDs.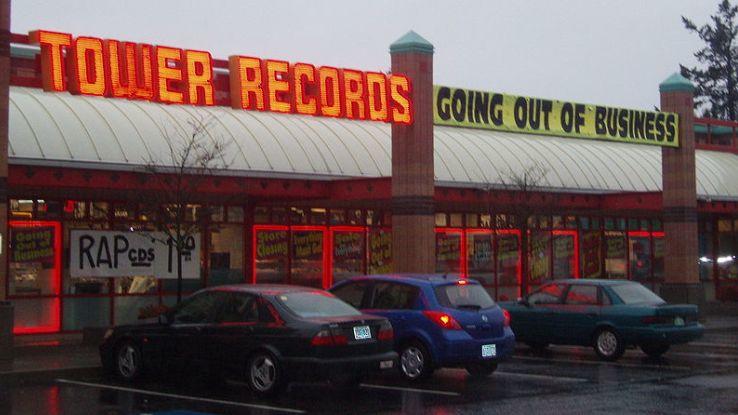 By the mid-2000s, the store saw signs of decline as consumers developed an interest in buying music from big box retailers and downloading songs and albums from sites like Napster and iTunes. The once-thriving chain's business ended on a sad note when it went bankrupt in 2006.
Eddie Bauer
Eddie Bauer, the company that brought you the quilted down jacket, felt a financial chill when it was faced with bankruptcy. At its pinnacle, the maker of high-end outdoor wear and accessories had more than 500 stores across North America, Japan and Germany.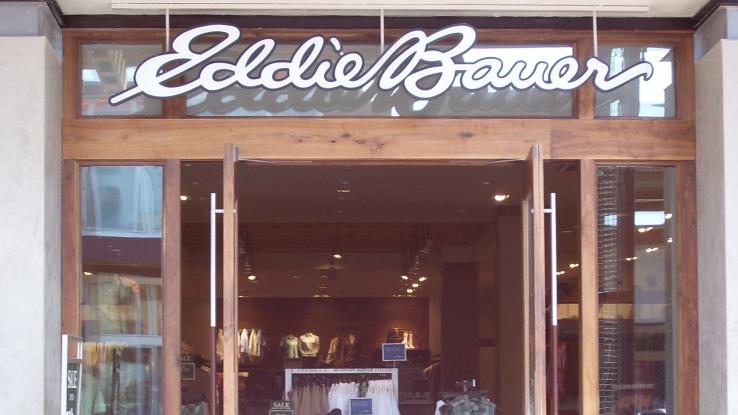 The company was so popular that it once had a cross-branding arrangement with Ford Motor Company to produce Eddie Bauer Edition Ford vehicles. Other cross-branding deals included a licensing agreement with Giant bicycles and a Baby by Eddie Bauer accessories line. The private equity firm Golden Gate Capital acquired Eddie Bauer in 2018 and merged it with another acquisition, California lifestyle retailer PacSun.
Enron
Founded in 1985, Enron was an American energy company created from the merger of Houston Natural Gas and InterNorth. At its height in 2000, Enron claimed revenues of $101 billion and employed 29,000 people. Forbes honored Enron by naming it "America's Most Innovative Company" for six years in a row.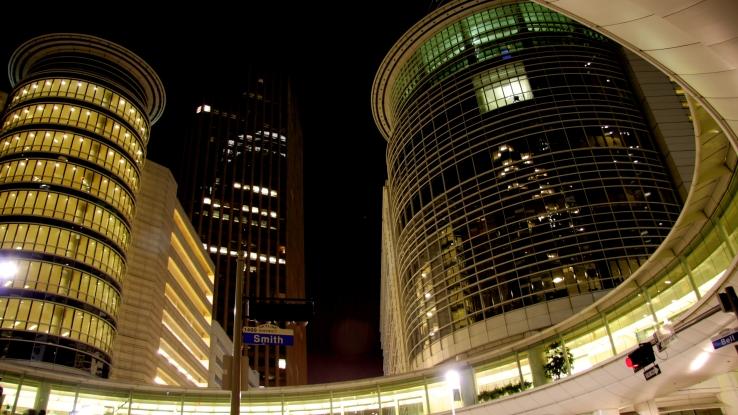 Financial fraud eventually shut down the powerhouse in December 2001, when investigators discovered that Enron hid millions in debt on financial reports. Investors and employees suffered the consequences, with many losing their life savings in the collapse of the company. The Enron Scandal resulted in the Sarbanes–Oxley Act, which set strict reporting standards and strengthened penalties for fabricating, altering or destroying business records.
Chi-Chi's
Chi-Chi's was once the perfect place to get your Mexican fix. During the 1980s, folks couldn't get enough of their margaritas, nachos, chimichangas and fried ice-cream. By 1986, Chi-Chi's had 237 locations, but increasing competition from other chains resulted in the restaurant filing for bankruptcy in 2003.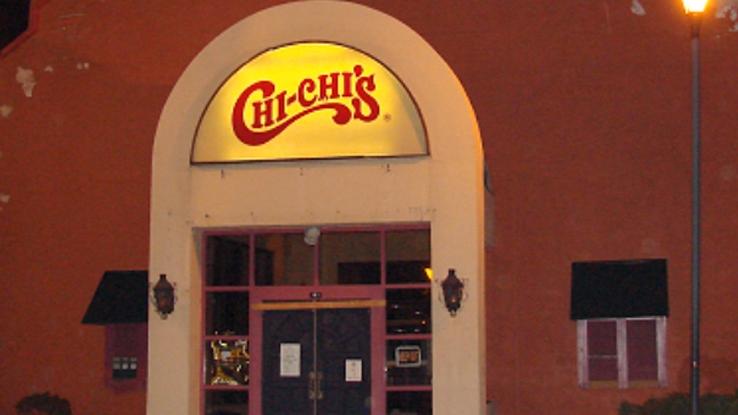 Immediately after filing, more than 600 patrons became ill and four died after contracting hepatitis A from green onions served at Chi-Chis. Customers soon said "adios" to the restaurant, and the chain closed in the U.S. in 2004. Several international locations are still in business, and some of its products are still sold in grocery stores.
Bon-Ton
Founded in 1898, Bon-Ton was a staple in shopping malls across the United States. Devoted customers could find everything from clothing, jewelry, beauty products and footwear to home decor items. The company also operated several other brands, including Bergner's, Boston Store, Carson's, Elder-Beerman, Herberger's and Younkers.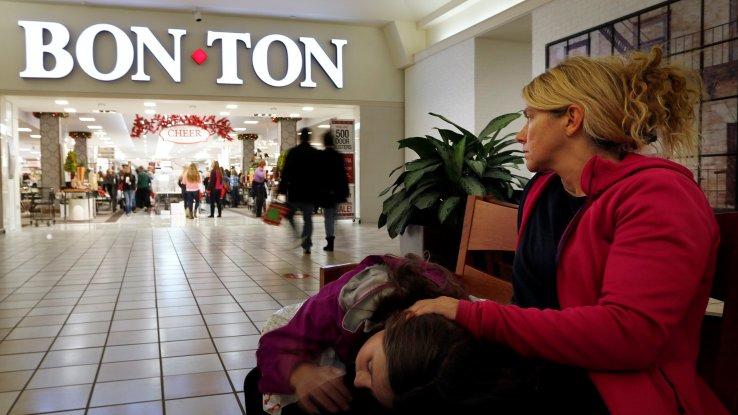 Overzealous expansion in the 1990s and 2000s resulted in the company's ever-increasing financial woes. Bon-Ton filed for bankruptcy, and its stores were eventually liquidated in 2018. However, it continues to have an online presence, and the website and social media accounts have teased a possible re-opening of brick-and-mortar locations in the future.
David's Bridal
David's Bridal is struggling to keep the romance alive with customers as it attempts to reorganize after filing for Chapter 11 bankruptcy protection in 2018. The discount wedding gown and accessory shop appears to be close to a breakup with customers, thanks to increasing purchases of bridal goods online.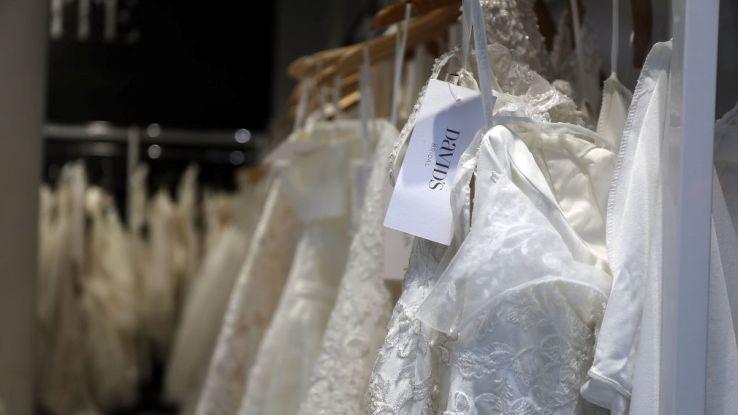 It's estimated that one in four women purchased their wedding gowns from David's Bridal in the past. With approximately 300 stores located throughout the United States, Canada, the United Kingdom and Puerto Rico, the 69-year-old company is hoping to attract more customers by providing store-bought gown returns, larger sizes and matching in-store and online promotions.
Borders
For more than 30 years, Borders was the favorite haunt of bookworms. Founded in 1971 by two brothers attending the University of Michigan, the company gradually opened up stores across the United States and offered books that were specifically tailored to each community and its readers.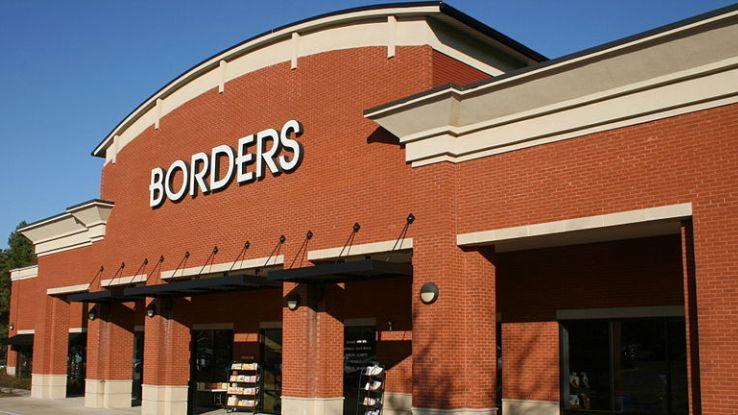 The stores also opened cafes and eventually acquired the Waldenbooks chain. Stiff competition from brick-and-mortar rival Barnes & Noble and online bookseller Amazon eventually resulted in declining profits. Borders also made the mistake of trying to expand CD sales just as the public began downloading and streaming music. This chain's final chapter ended in 2011.
Nine West
In April 2018, fashion retailer Nine West's parent company Nine West Holdings was forced to file for bankruptcy. Founded in 1993 with a focus on footwear, the company gradually expanded to carry a variety of accessories and brands, like Bandolino, Anne Klein and Gloria Vanderbilt.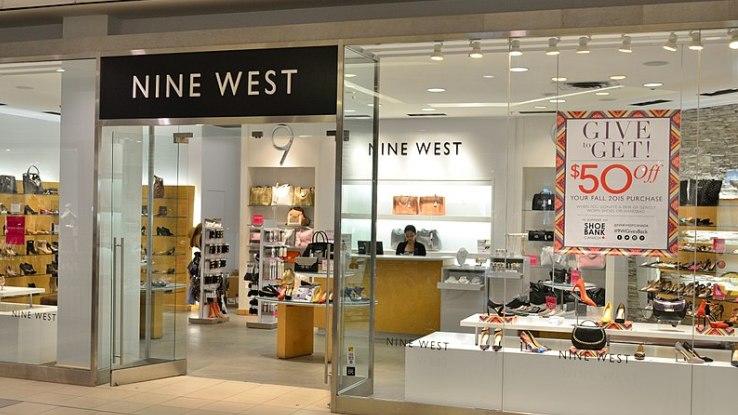 Prior to declaring bankruptcy, Nine West Holdings was in debt to the tune of more than $1 billion. In June 2018, Nine West seemed to have nine lives when it was acquired by Authentic Brands Group. In September 2019, ABG tapped supermodel Tyra Banks to become Nine West's global ambassador.
Compaq
When the PC revolution hit, Compaq was one of the tech leaders. Started in 1982 by three former Texas Instruments executives, the trio came up with their company's name by cleverly combining the words "compatibility and quality." Consumers loved the company's portable computers, and Compaq grew to become the largest personal computer system supplier of the 1990s.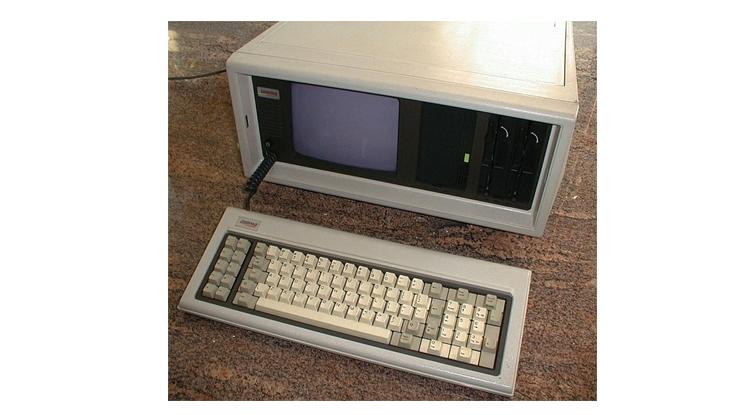 The company struggled to compete against other computer companies that focused heavily on advertising and marketing, and it also suffered internal struggles as several major executives were fired or resigned. Compaq was going under in 2002 but was acquired by competitor Hewlett-Packard for $25 billion. HP assumed control of the company's assets and quietly retired the Compaq name.
Toys "R" Us
Remember when you were a Toys "R" Us kid? By 1990, the chain was the largest toy retailer in the United States — so large, in fact, that it put most other toy stores out of business. Children begged to stroll down the aisles in search of the perfect Barbie, LEGO set or teddy bear.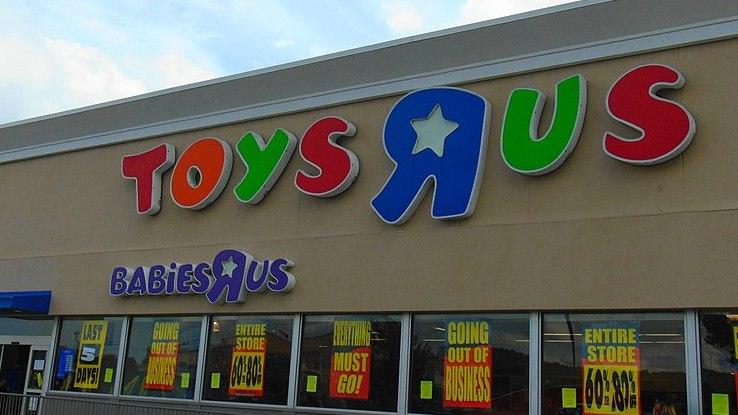 Unfortunately, Toys "R" Us figured out Walmart and other large retailers didn't come to play and were willing to use toys as their loss leaders, slashing prices to get consumers — who would inevitably purchase other items — inside the door. The company also couldn't compete with Amazon and eBay, who often sold the same toys at a lower cost. The company closed its doors for good in 2018.
Gymboree
Gymboree was once a family favorite, with 945 stores across the U.S. and Canada. The popular kids' clothing retailer closed its doors after going bankrupt a second time in 2019, along with its chain of Crazy 8 children's shops.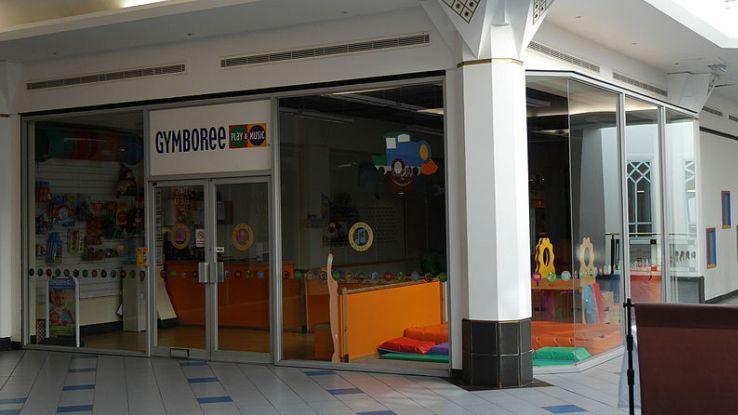 Gymboree faced competition from online retailers along with The Gap, big box and discount stores, where moms and dads could find cheaper clothing for their rapidly growing children. The company emerged from bankruptcy in 2017 but never had solid a profitability game plan. In the end, the popular retailer was forced to file for protection from creditors who were owed approximately $212 million.
Charlotte Russe
Clothing retailer Charlotte Russe fell apart at the seams when it filed for Chapter 11 in February 2019. Opening its first store in Carlsbad, California, in 1975, the company had more than 500 brick-and-mortar shops that marketed loads of inexpensive fashions to teens and young adult women.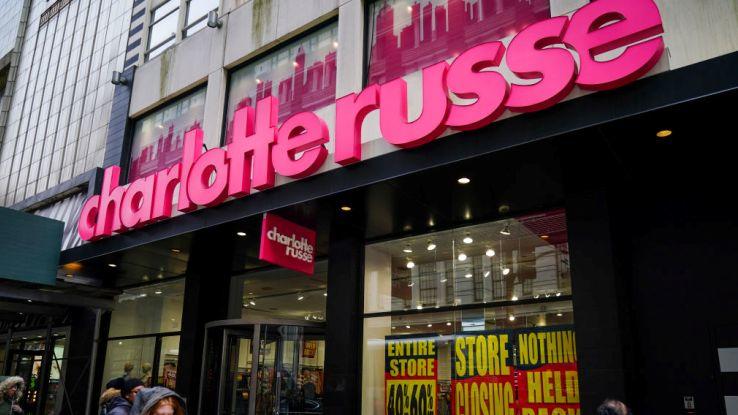 In 2009, the company was acquired for $380 million by equity firm Advent International. A decline in in-store traffic forced Charlotte Russe to declare bankruptcy and liquidate. In March 2019, Toronto-based clothing manufacturer YM Brands purchased Charlotte Russe and announced plans to open 100 locations across the United States.
Kenny Rogers' Roasters
Sporting the name of country singer Kenny Rogers, this fast food restaurant served up wood-fired rotisserie chicken and sides. Founded in 1991, the popular chain opened more than 425 restaurants in the U.S. and abroad. By 1996, KRR boasted annual sales of $300 million.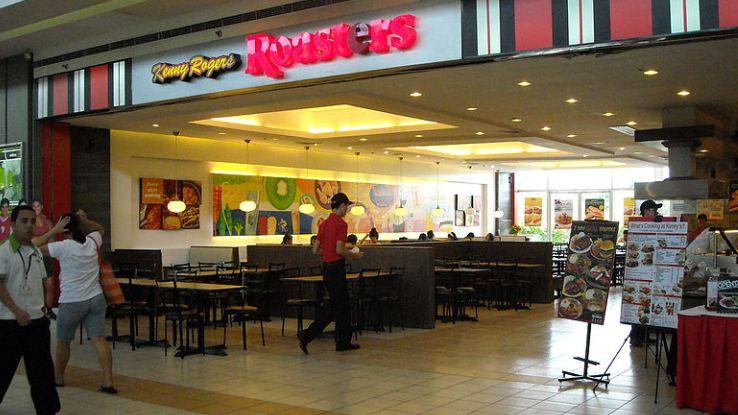 The company faced stiff competition from Boston Market and Kentucky Fried Chicken and then became embroiled in a lawsuit with Cluckers, which claimed KRR had copied its recipes. The chain filed for bankruptcy in 1998 and closed its U.S. locations, but it maintains a presence overseas after being purchased by Roasters Asia Pacific.