Shark Tank Rejects Who Went on to Be Successful Anyway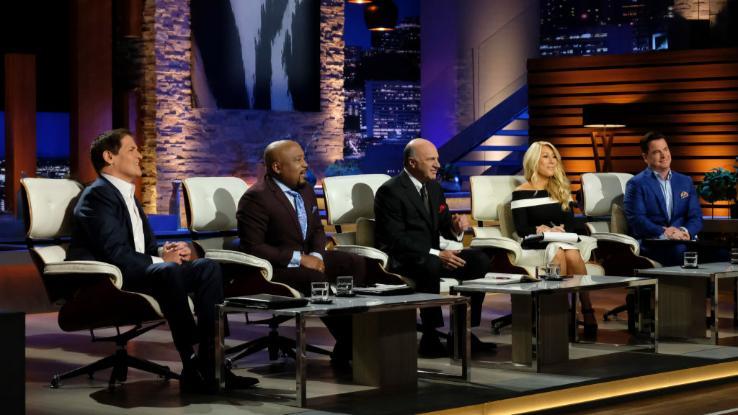 As it turns out, being a Shark Tank reject isn't necessarily a death sentence. Not even the sharks get it right every time, and there are plenty of successful companies out there to prove it.
Let's take a look at what happened to some Shark Tank hopefuls who were either turned down flat or given deals that didn't pan out after the cameras stopped rolling. As you will soon see, Shark Tank rejection was the best thing that ever happened to them.
DoorBot/Ring
Back in 2013, James Siminoff appeared on Shark Tank with a pitch for Ring video doorbell, which was originally known as DoorBot. His smart tech product featured a doorbell with a camera that allowed you to see and communicate with anyone who rang your doorbell.
Although Siminoff had hoped to score a $700,000 investment, things didn't go exactly as planned. Kevin O'Leary was the only shark who offered to invest, but the royalties and equity he wanted in return were too steep for the Ring founder. He walked away from the show with nothing but capitalized on the free publicity to increase sales on his own. Siminoff recently sold Ring to Amazon for $1.1 billion. Take that, sharks!
Xero Shoes
Steven Sashen and his wife, Lena Phoenix, appeared on Shark Tank in 2013, hoping to gain backing for their product Xero Shoes. After suffering an injury during a run, Sashen started running barefoot, which inspired him to create a virtually weightless running sandal.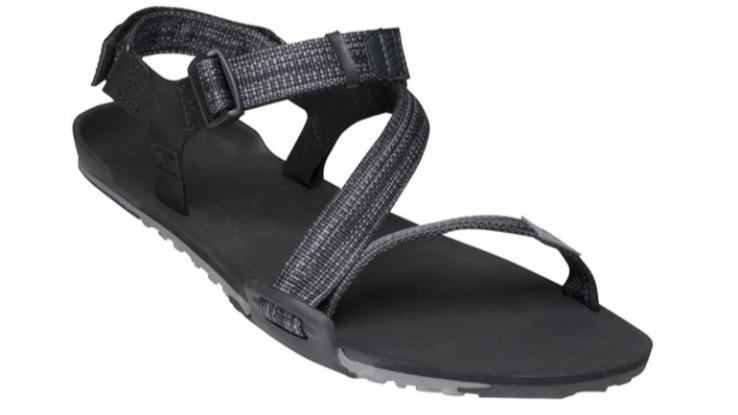 Although Kevin O'Leary offered the couple $400,000 in exchange for 50% equity, the couple just couldn't bring themselves to make the deal. Luckily, the exposure they got on the show helped them raise $1 million in crowdfunding to help them launch their product. By 2018, the company had a projected value of $12.2 million.
The Lip Bar
In 2015, former Wall Street executive Melissa Butler made an appearance on Shark Tank in an effort to get funding for a new line of makeup called "The Lip Bar." Butler's lipsticks were not only vegan and cruelty-free, but also affordable.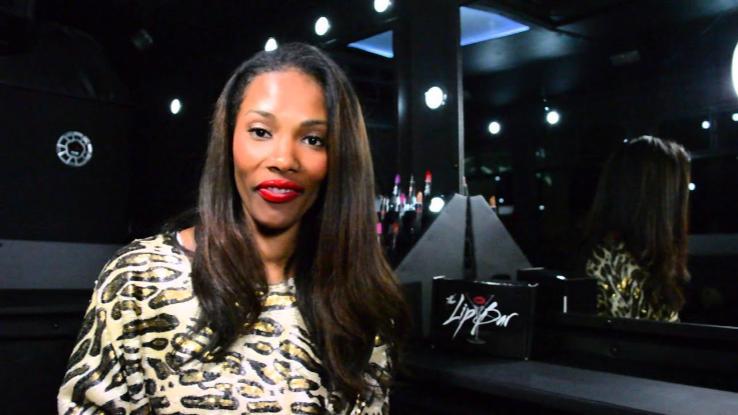 Although her idea was rejected outright, she pressed on and capitalized on her vision without any help from outside investors. Today, her products are available in Target stores across the country, and The Lip Bar is worth around half a million dollars. She has even gotten a few celebrity shout-outs from stars like actress Taraji P. Henson, who wore her lipstick to the Oscars in 2018.
PetPaint
In 2013, Abe Geary appeared on Shark Tank seeking a $200,000 investment in exchange for a 20% equity stake in his company, PetPaint. His product is exactly what it sounds like, a safe, veterinarian-approved product for coloring your dog's hair.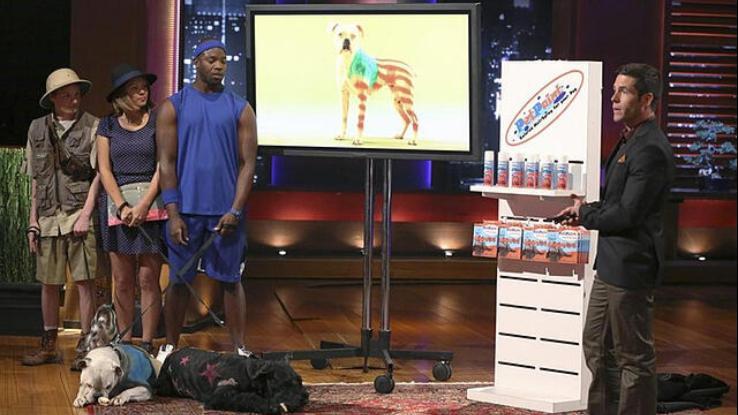 Although none of the sharks took Geary's offer, the PetPaint founder took their advice about online sales and marketing. Now, you can buy PetPaint online or in select PetSmart stores across the country. Geary has even extended his product selection to include pet hair extensions and doggie diamonds, just in case you ever want to doll your pooch up with a little bling.
Hy-Conn LLC
In 2011, a firefighter named Jeff Stroope introduced a product on Shark Tank that had both professional and practical implications. His company, Hy-Conn, produced products that made it much quicker and easier to connect hoses to fire hydrants and garden faucets.
Mark Cuban was so impressed with the company that he offered Stroope $1.25 million and a three-year employment deal. Unfortunately, the on-air deal didn't work out, and Stroope later took to Facebook to blame Cuban's ego for the partnership's failure. Ultimately, it was Cuban's loss, as Hy-Conn took off and was worth $5 million by 2015.
Kodiak Cakes
If you're looking for a more health-conscious pancake, then Kodiak Cakes is the brand for you. The Utah-based flapjack company uses a flour-based mix that utilizes more protein and whole grains than your average everyday pancake mix.
Founder Joel Clark appeared on Shark Tank in 2013 but didn't take a $500,000 offer due to his hesitation to give up more than 10% equity. As it turned out, Clark's move was a smart one. The popularity of Kodiak Cakes soared after his appearance on the show, and by 2017, the company's value was estimated to be around $54 million.
Hammer and Nails
Michael Elliot appeared on Shark Tank in 2014 to sell the idea that many men appreciate a good mani/pedi just as much as women. He was looking for a $200,000 investment for his men's nail salon "Hammer and Nails" in return for a 20% stake.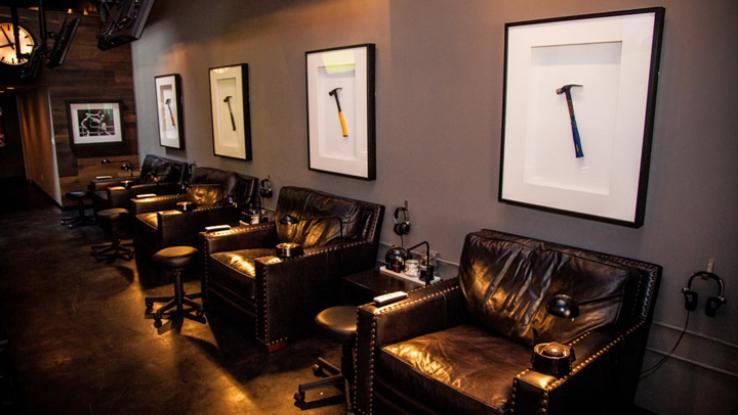 While none of the sharks saw the wisdom in a salon that offered football games and manly decor, several angel investors did. After the show, Elliot was able to raise $200,000 to make his dream a reality. By 2017, Hammer and Nails had 232 franchise locations and was worth $100 million.
BedJet
In 2015, a former NASA employee named Mark Aramli attempted to find an investor on Shark Tank for his climate-controlling mattress pad, BedJet. His dream was to put an end to sleepless nights caused by blankets that were either too hot or not quite warm enough.
Aramli was asking for $250,000 in exchange for 10% of his company, but none of the investors liked his product, and a few even shot down his attitude. Although he didn't walk away with a deal, the exposure was enough to skyrocket his sales profits to $3 million within 18 months of the broadcast.
Spikeball
Season 6 introduced Chris Ruder and his idea for a new sports game called Spikeball. The game involved two teams of two players, competing to bounce a ball off a trampoline-style net.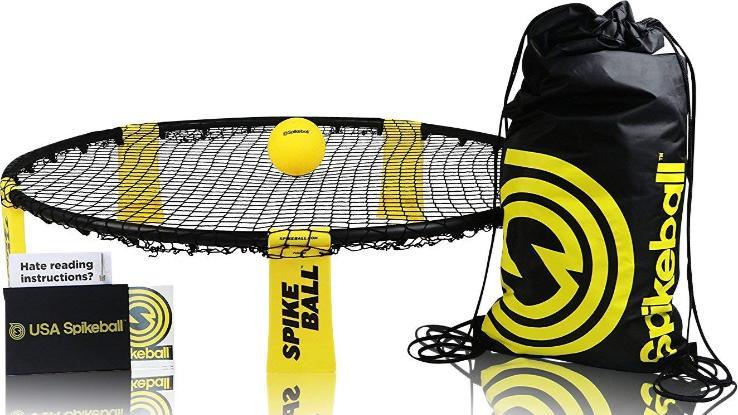 During the course of the episode, Ruder actually got a $500,000 investment commitment from Daymond John in exchange for 20% of the company. As it turns out, however, the deal fell apart before the episode even aired in May of 2015. Fortunately for Spikeball, it didn't matter. By 2016, Forbes reported that Ruder launched the product on his own and netted a revenue of $13 million.
MealEnders
In 2017, Mark Bernstein appeared on the show to ask for a $300,000 investment in return for 8% of his company, MealEnders. Bernstein's products consisted of a variety of lozenges that were designed to naturally curb the appetite and help people lose weight by signaling the end of the meal.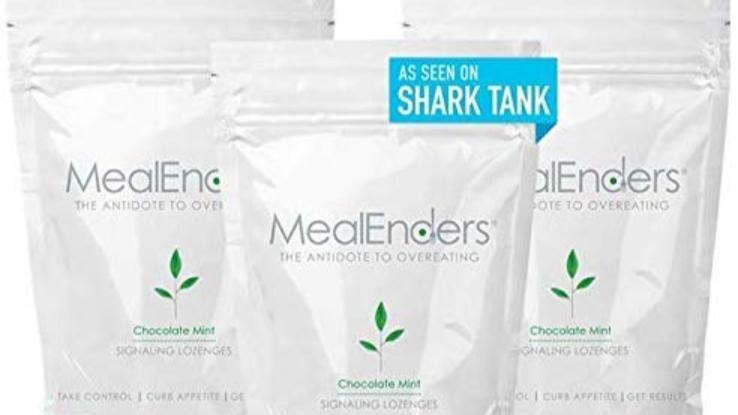 Although he had already sold $1.4 million worth of products on Amazon, the investors surprisingly passed on his offer. The exposure may have been enough to make Bernstein's appearance on the show worth it. Within three days of his episode's air date, he generated more than $400,000 in sales and is still in business today.
Sworkit
In 2016, two enterprising young fitness buffs named Ben Young and Gregory Coleman pitched the sharks on a workout app named Sworkit. The app allowed users to skip a drive to the gym by providing a huge library of workout videos that could be done at home.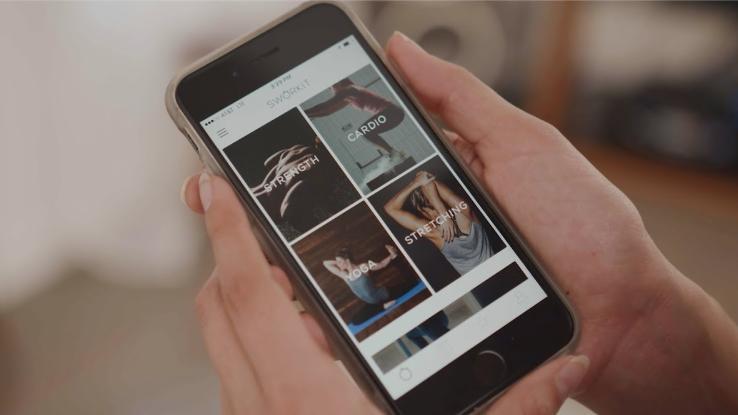 Initially, the pair seemed to hit the jackpot by scoring a $1.5 million deal with Mark Cuban in exchange for 10% of their business. Ultimately, however, the deal fell apart due to a difference in vision. Sworkit ended up launching anyway and now has more than 30 million users as well as an impressive average rating of 4.6 stars on iTunes and Google Play.
Night Runner
Renata and Doug Storer appeared looking for an investor for Night Runner 270. Marketed as "headlights for shoes," the product featured rechargeable LED lights that fit right onto your shoelaces.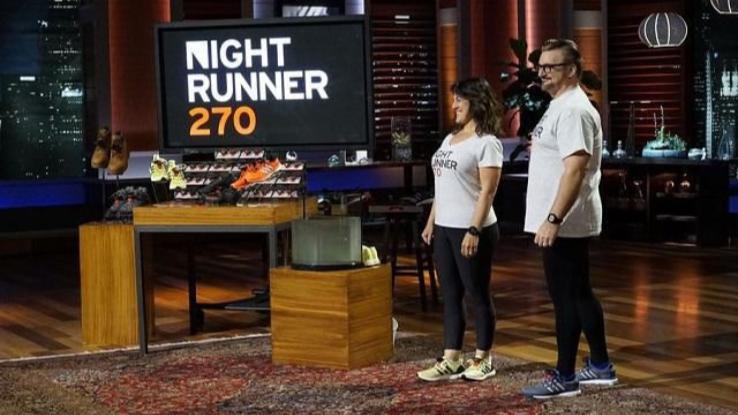 The couple accepted Robert Herjavec's offer of $250,000 for 15% of the company but later decided they were better off flying solo. Their risk paid off, and by the end of the same year, they had quadrupled their profits to $880,000. Now rebranded as Night Tech Gear, their products are used by everyone from campers to night shift workers. They even won the 2018 Occupational Safety & Health Best New Product award.
Shrimp Burgers
Back in Season 2, Shawn Davis appeared on Shark Tank looking for a $200,000 investment to help get his shrimp burger business off the ground. He was first inspired by his daughter, who had decided to become a pescatarian, to make the all-seafood burger.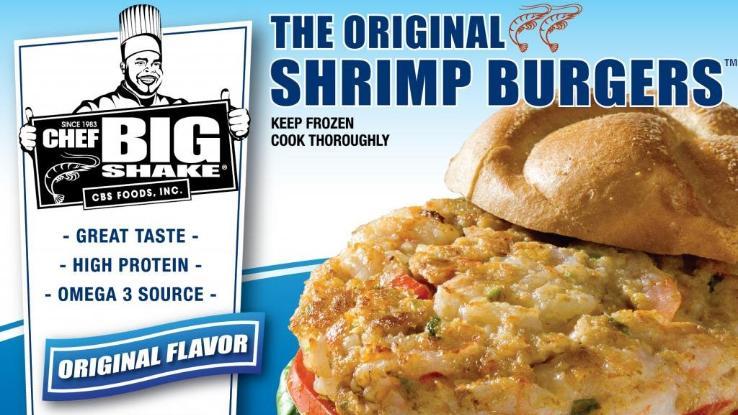 Although Davis was able to wow most of the sharks with the tastiness of his burgers, it wasn't enough to land him a deal. Fortunately, the exposure from the show garnered plenty of other outside investment offers. He was ultimately able to expand his business profit from $30,000 to $5 million in a single year.
SoapSox
When Ray Phillips brought his adorable SoapSox washcloths on the show in 2014, he was hoping to raise a $260,000 investment in exchange for 10% of his company. To his surprise, Daymond John offered him the money for 33%, and Lori Greiner teamed up with Robert Herjavec and offered to buy the company for $1 million.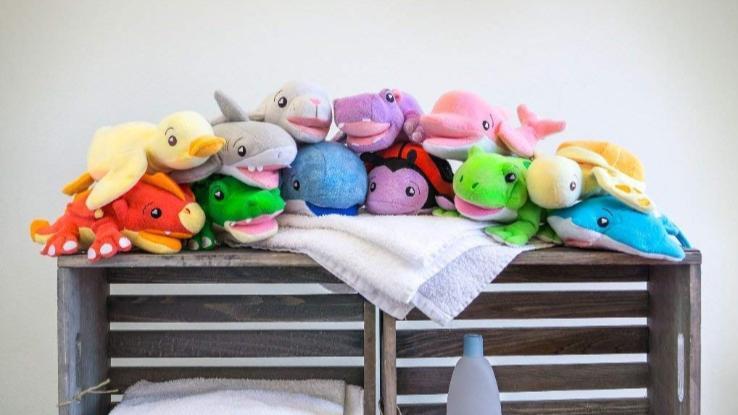 In the end, however, Phillips rejected the offers and left empty-handed, which turned out to be a smart move. SoapSox has since partnered with brands like Disney Baby and generated revenue of $8 million. You can buy SoapSox today on Amazon or at numerous stores across the country.
Echo Valley Meats
Generally, when the sharks reject a product, you won't see it make an appearance on the show a second time. That wasn't true for Dave Alwan and his Echo Valley Meats company. When he first appeared in Season 4 to seek an investment offer, he left without a deal but decided to take some of the sharks' advice to heart.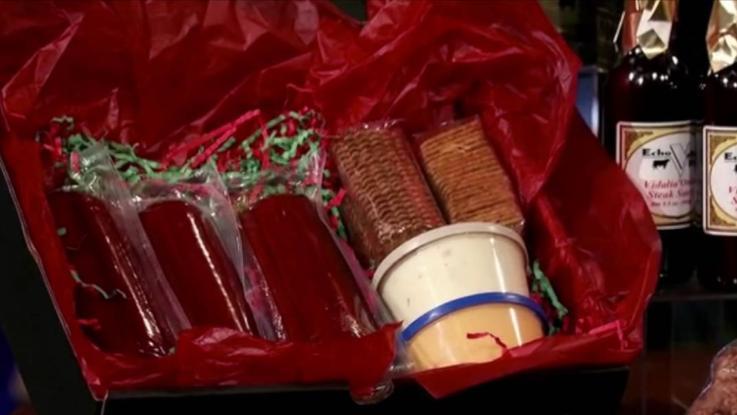 It paid off in a big way as his online sales shot up 600%. Producers gave him a rare second pitch on the show during Season 6. The second time was the charm, and Alwan scored a deal with Mark Cuban for $150,000 for 25% of the company.
ISlide
In 2016, Justin Kittredge pitched the sharks on ISlide, customized men's slide sandals, in the hopes of raising a $500,000 investment in exchange for 5% of his company. Although Robert Herjavec was impressed enough to offer Kittredge the money, he wanted 20% of the company in exchange.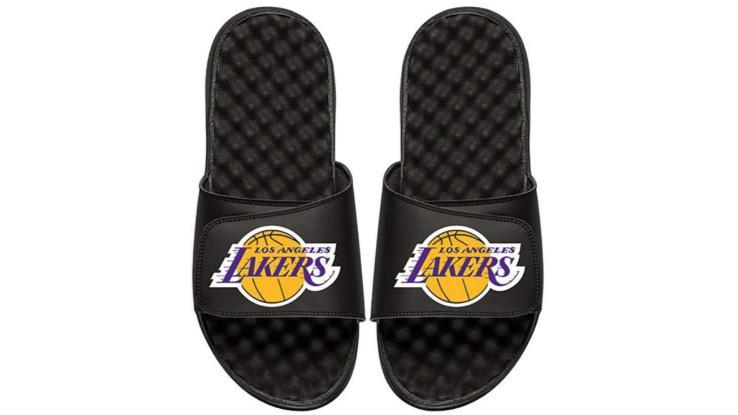 In the end, Kittredge decided to walk away from the deal and keep his equity intact. Thankfully, the exposure from the show brought plenty of willing partners out of the woodwork. ISlide has since negotiated deals with both Lids and Neiman Marcus and has more than 50 licensing deals and more than a dozen partnerships.
Nerdwax
Don Hejny went on Shark Tank hoping for a deal and mentorship from Mark Cuban or Lori Greiner. His product was called Nerdwax, and it provided an all-natural way to prevent glasses or sunglasses from slipping down your nose. He didn't get either of the things he wanted.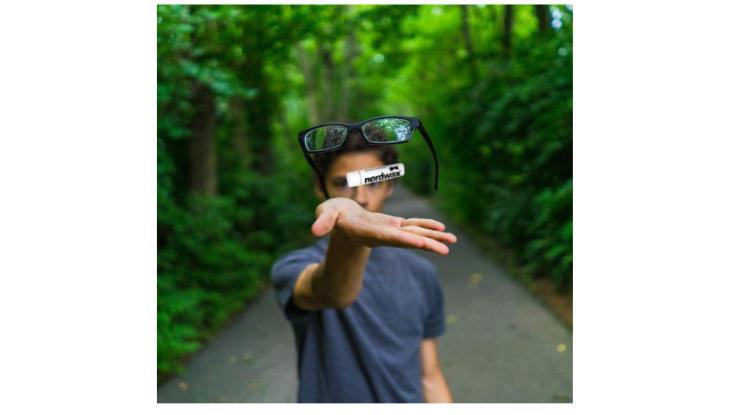 Hejny asked for an $80,000 investment for 20% of his company but only received loan offers from Kevin O'Leary and guest Troy Carter. In the end, Hejny turned both offers down. Within 72 hours of the show airing, Nerdwax brought in $150,000 in sales, and the company's profits soon jumped from $136,000 to nearly $1 million.
CoatChex
After having his own coat stolen at a nightclub, Derek Pacque developed the idea for CoatChex. The ticketless coat checking system relies on phone numbers, social media handles and photos taken on the spot rather than the traditional ticketing system.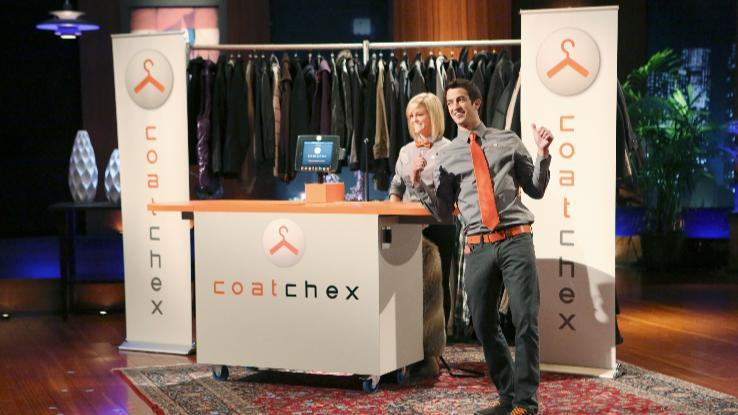 Pacque pitched the idea on Season 4 and impressed Mark Cuban enough to get an offer of $200,000 in exchange for 33% of the company. Pacque thought his idea was worth more than that, and he was right. His system has since been used at events such as the Super Bowl, Mercedes-Benz Fashion Week and New York Fashion Week.
Virtuix Omni
In 2013, Jan Goetgeluk made a Shark Tank appearance and introduced his company, Virtuix Omni. The company sells a unique omnidirectional treadmill used for 360-degree virtual reality gaming. Goetgeluk asked the sharks for $2 million in exchange for a 10% stake in his company.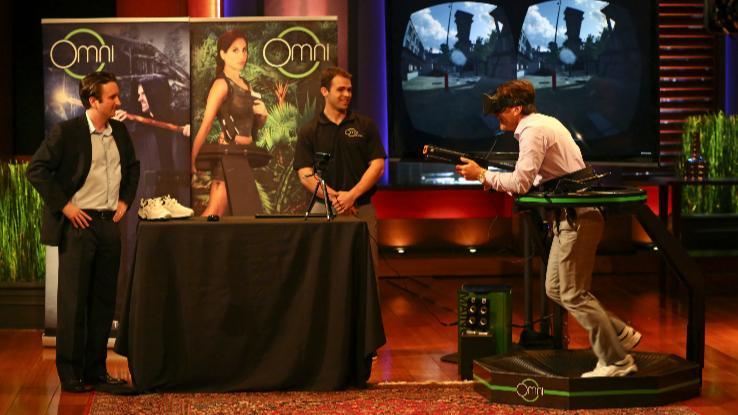 Although he failed to strike a deal on the show, investment offers poured in after the episode aired. Virtuix Omni went on to raise $20 million and has already racked up sales of nearly $10 million. Mark Cuban even ended up investing in the business during a financing round a year after Goetgeluk's appearance on Shark Tank.
Copa Di Vino
James Martin became one of the most notorious guests in Shark Tank history when he appeared in 2011 to pitch Copa Di Vino. Martin was seeking an investment of $600,000 in exchange for a 30% stake in his single-serve wine glass idea.
Although Kevin O'Leary was interested, he was frustrated that Martin wouldn't agree to sell the idea to wineries rather than market it himself. In the end, Martin left without a deal but got more than 300 calls from would-be investors. He was able to raise $4 million in outside investments, and the company is now estimated to be worth $67 million.
How Do You Roll?
Austin, Texas, brothers Yuen and Peter Yung started the first How Do You Roll? sushi restaurant in their hometown in 2008. By 2011, the brothers had managed to upgrade to 15 locations in five different states. So, in 2013, it was no surprise that they scored a deal on Shark Tank.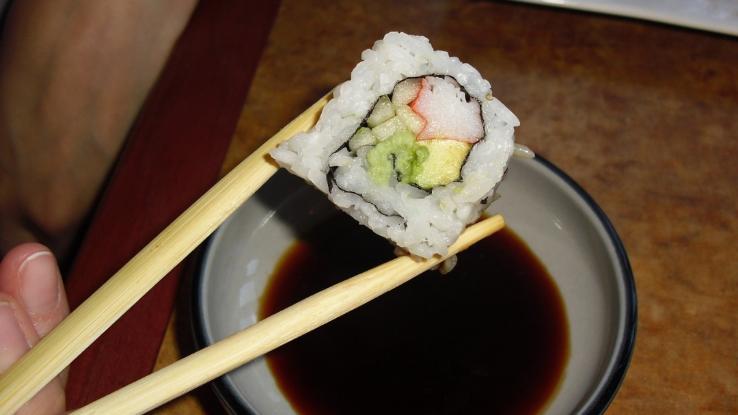 Kevin O'Leary extended an offer of $1 million in return for 20% of the company, and the brothers accepted. After the show and three months of negotiations, however, the deal collapsed. The setback didn't stop the Yungs, who have more than 100 franchise locations today in the U.S., Canada and the Middle East.
Buzzy
Pediatric physician Amy Baxter, MD, appeared on Shark Tank in 2014, assuring everyone that she understood the fear of needles. That common fear led to the development of Buzzy, a small, insect-shaped ice pack that uses vibrations to help numb a patient's skin before they get a shot.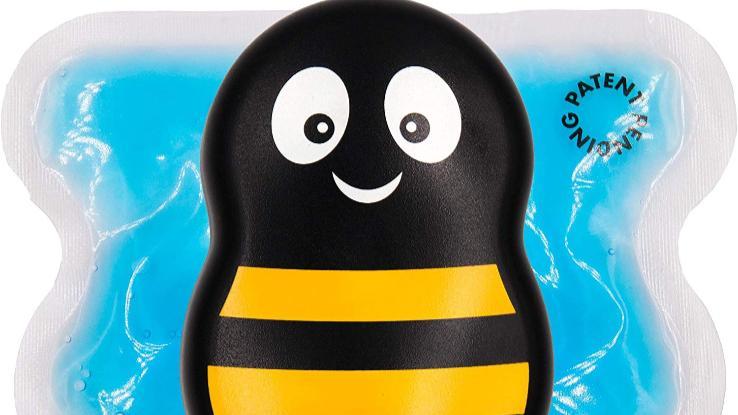 She asked the sharks for a $500,000 investment in exchange for 5% equity but wasn't able to work out a successful deal. Dr. Baxter continued to develop the product and went on to sell more than 100,000 units, many of which are being used in more than 5,000 clinics and hospitals across the country.
Coffee Meets Bagel
These days, dating apps may be a dime a dozen, but few are designed by women, with women in mind. That's why Dawoon, Arum and Soo Kang went on Shark Tank looking for an investment for Coffee Meets Bagels, a dating app that matches potential daters based on their Facebook profiles.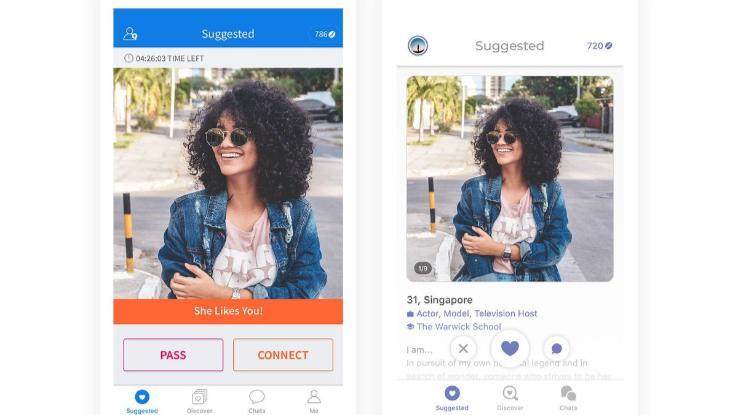 They never expected that Mark Cuban would offer $30 million, the largest offer in Shark Tank history, to buy them out completely. The sisters stunned viewers when they turned down the offer, but their resistance turned out to be a smart play. In 2018, their startup was valued at $82 million.
The Smart Baker
When Daniel and Stephanie Rensing appeared on Shark Tank in 2012, they were hoping to get a $75,000 investment for 25% of their company, The Smart Baker. The company offers convenient tools, such as cupcake towers and pre-cut parchment paper, for baking enthusiasts everywhere.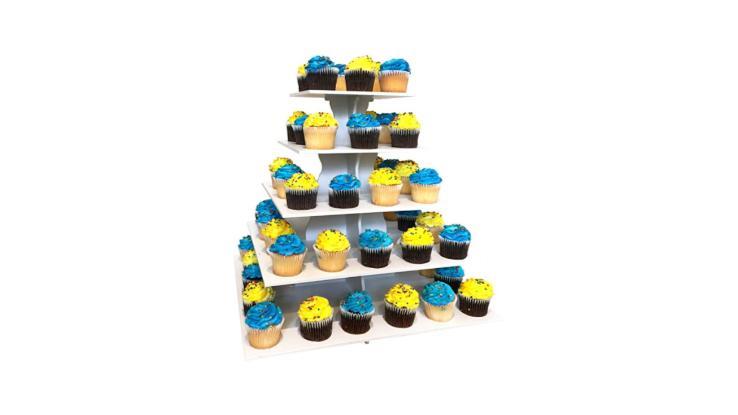 They ended up making an on-air deal with Barbara Corcoran for a $75,000 investment in exchange for a 40% stake and a 5% royalty fee. After the show, however, the deal quickly fell apart. Luckily, the Rensings pressed on at their own pace, and today their company pulls in an estimated $1 million a year.
Voyage Air Guitar
Voyage Air Guitar, a folding guitar developed by father and son Jeff and Josh Cohen, has one of the most interesting histories of any product ever to appear on Shark Tank. The product has made three appearances on the show, with the first culminating in Kevin O'Leary's Season 1 offer of $500,000 for a 51% stake.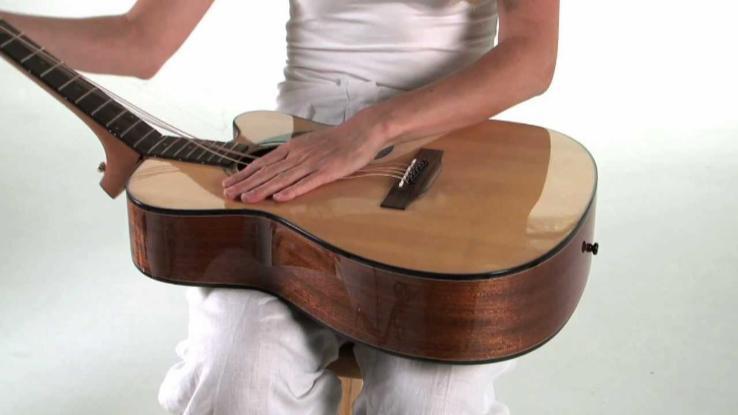 The Cohens turned that deal down. In Season 3, the inventors were invited back and ended up making a deal with O'Leary that was too complicated to put on the air. By their follow-up appearance in Season 4, however, Voyage Air Guitar was reportedly making millions.
Eco Nuts
During Season 4, the sharks met Mona Weiss and Scott Shields, the founders of Eco Nuts natural detergent company. The couple's product consisted of dried berries that serve as a laundry detergent alternative for people with sensitive skin. Eco Nuts was looking to raise $175,000 in return for a 15% equity stake.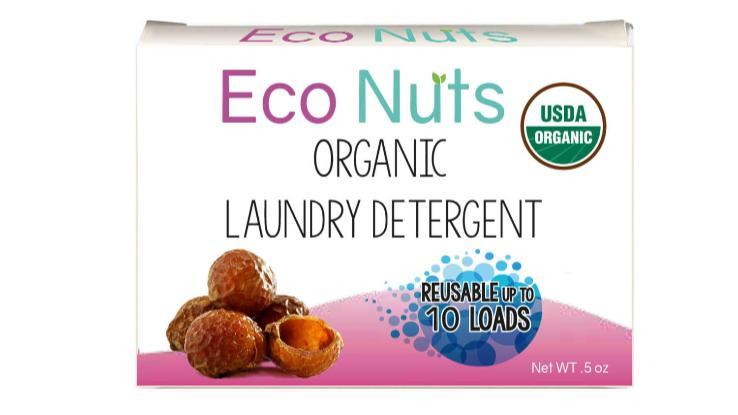 While Robert Herjavec offered them the investment money, it came with a demand for a 50% stake, which proved too much for the founders' liking. Although they walked away empty-handed, it wasn't without plenty of exposure. The company forged ahead and was worth more than $1 million by 2018.
First Defense Nasal Screens
When Joseph Moore appeared on Season 2 of Shark Tank, he was looking for a $500,000 investment in exchange for 10% of his company, First Defense Nasal Screens. He already had an $8 million overseas contract, making it incredibly easy for the sharks to see his potential.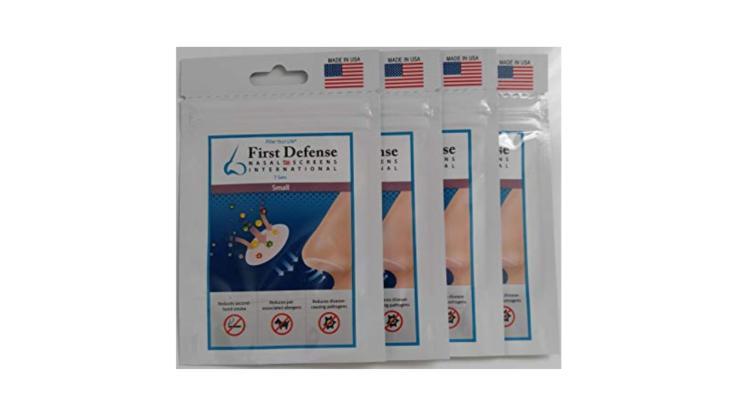 Although Robert Herjavec offered to buy the company outright for $4 million, Moore ended up going with a $750,000 loan for a 30% equity stake offered by Mark Cuban, Kevin O'Leary and Daymond John. Moore ultimately passed, and First Defense Nasal Screens is now a multi-million-dollar company with patents in more than 50 countries and distribution around the world.
Proof Eyewear
Idaho brothers Tanner, Brookes and Taylor Dame cashed in on the eco-friendly movement with Proof Eyewear, their handcrafted wooden sunglasses company. In 2013, they asked the sharks for a $150,000 investment in exchange for a 10% stake in their already successful business.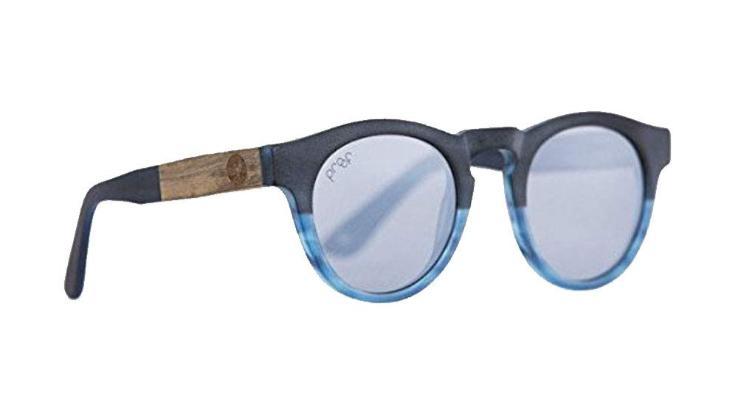 Although several sharks were willing to put up the cash, each offer came with a higher stake that the brothers were willing to give. They walked away and forged ahead, shark-free. Due to exposure from the episode, however, their sales quickly tripled, and by 2016, they were doing business in more than 200 countries with an estimated net worth of $2.5 million.
CellHelmet
With as much time as people spend on smartphones these days, it only makes sense to offer the devices a little added protection. That's where CellHelmet, a liquid screen protector for your smartphone, comes to the rescue. In 2013, its creators appeared on Shark Tank seeking $160,000 for a 20% stake.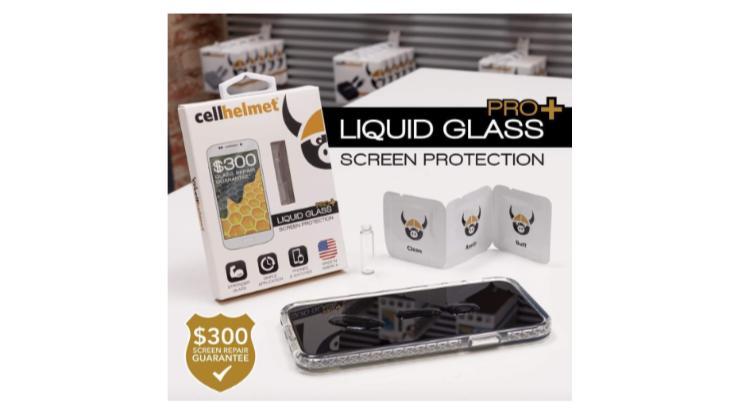 Although they weren't able to hammer out a deal on the show, that didn't stop them from going on to sell their product in more than 3,000 stores around the world. Today, the company is estimated to make around $3.4 million annually and has expanded the products to include chargers, power banks and more.
The Bouqs Co.
John Tabis went on Shark Tank in 2014 hoping to find an investor for his online flower delivery service, The Bouqs Co. He wanted to score a $258,000 investment for 3% equity in his company as part of a larger fundraising goal. The sharks all thought his pitch was absurd, and he left without a deal.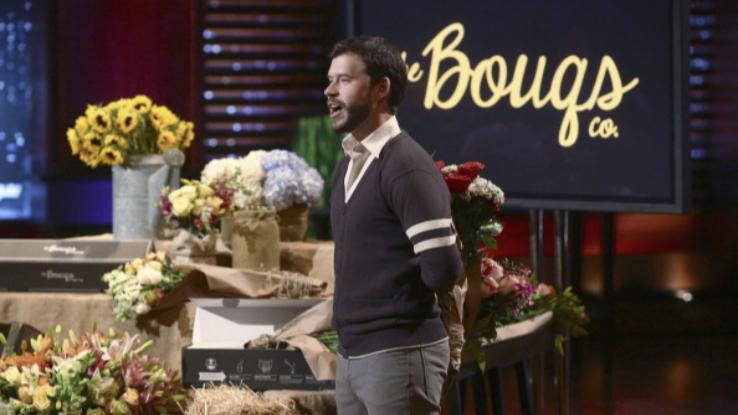 Five years later, Tabis is enjoying the last laugh. The company is valued at around $43.1 million and has a network that includes 10,000 employees and 4,000 acres of flower fields. Robert Herjavec invested years later after he remembered the company while planning his wedding.