Gift Guide: Thoughtful Gifts to Help Your Stressed Out Friend Relax
Working long hours or having too many responsibilities at home can lead to stress. Thankfully, there are ways to unwind when work or life gets rough. If you've noticed your friend is having a tough time with things, a thoughtful gift would be the perfect opportunity to help them keep calm and focus on peaceful activities. Whether your buddy needs a quick break or a nice, long evening of "me time," we've got great ideas — and products — that'll help them achieve some rest and relaxation.
Sweet Treats That Are Baked With Love
Help your friend take it easy with a delicious gift box that'll make them believe in love at first bite. This Treats Gift Box includes fun-size cookies, fudge brownies, pretzel clusters and a buttercream-frosted lemon burst for the friend who likes to taste the rainbow with their baked-goods selection. If your overwhelmed pal is strictly a cookie fan, Cheryl's Have a Magical Day Cookie Pail was made especially for them. The cute silver pail features an assortment of delicious flavors, including lemon, strawberry and key lime with buttercream frosting.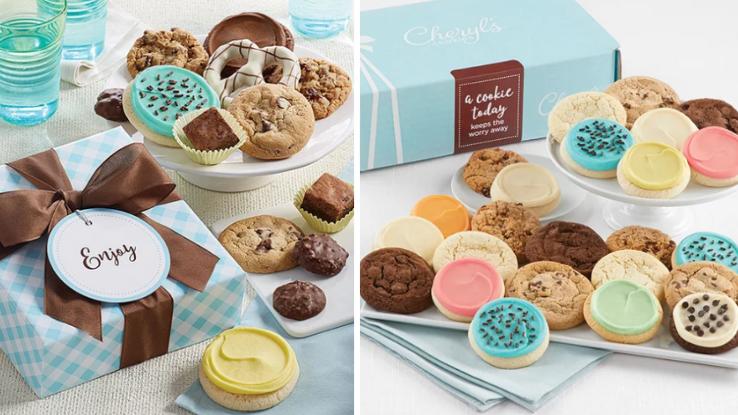 Any world-weary friend, family member or coworker will appreciate tasty treats that require no baking and dishwashing afterward. Why not send them some baked goods to reverse the chaos in their life? After all, "stressed" spelled backward is "desserts."
An Adult Coloring Book to Create a "Master Peace"
Hobbies that stir up those good old childhood memories can do wonders in keeping your friend at ease and helping their mind focus. Give your buddy an adult coloring book to encourage them to release the bad energy they may be holding onto or create vibrant works of art. The More Good Vibes Coloring Book has words of encouragement to inspire and calm them with every turn of a page.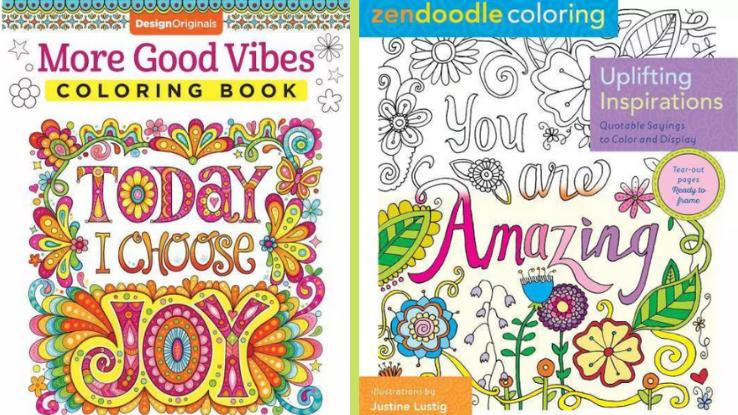 Want to remind your recipient how amazing they are? The Uplifting Inspirations Coloring Book does the job with positive compliments that'll get them feeling better from the inside out. Plus, your friend can complete the simple yet meditative task while their favorite music or TV show plays in the background. When a page is finished, they can display the gem at home or bestow it upon another person with an autograph. Is your friend the artsy type? Check out other fun hobby ideas for them here.
A Wellness Oil Kit and Diffuser to Chill Out in a Matter of Sniffs
There are countless things essential oils can be used for, like bath treatments, moisturizers or even good old aromatherapy. Goop's one-of-a-kind Wellness Oil Kit was dreamed up on a centuries-old organic farm in India. Featuring four beautiful blends, the set consists of Roman chamomile; a combo of rosemary and peppermint; a blend of clary sage, sandalwood and ylang-ylang; and last, but not least, a mix of traditional Ayurvedic herbs. Now that's relaxing.
To bring extra style to and spread a relaxing aroma throughout your friend's home, include this sleek PureMist Ultrasonic Essential Oil Diffuser. Your buddy can insert whatever essential oil their heart desires and let the aromatherapy bliss begin. It even comes with a gentle light show for the ultimate sensory experience, so your giftee can drift off into relaxation and relief. Goodbye, stress!
A Rose Spa Gift Kit for a Soothing Escape
If your friend is long overdue for a day of pampering, spoil them with this Rose Spa Gift Kit, complete with rose-scented bath salts, hand soap, hand cream and a refreshing rosewater face mask. This personal spa retreat will banish bad juju and bring extra serenity to their day.
Taking a break and finding ways to stay relaxed, refreshed and recharged are as important as ever. Your friend can sneak in little ways to use this gift whenever they need a quick pick-me-up. For instance, the face mask can be used one day after a shower. On another, they can try out the bath salts. Your friend will thank you for helping them invest in rest and soft skin. Dryness begone!
Feel the Stress Fade Away With This Massager
People are working from home more and sitting all day, so it's easy for their bodies to tense up. Enter the Shiatsu Massage Cushion With Heat. Relieving stiff joints and muscles is an effortless task for this massager. Despite its specialized zones that target the upper back, lower back or full back, your friend's whole body will feel pampered.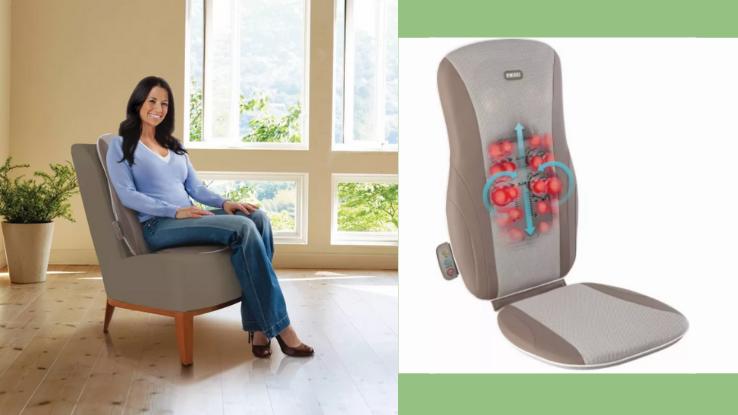 For personalized comfort, your friend can play around with the settings and heat options. The self-adhesive strap allows the recipient to fit it on any chair. Best of all, it's super portable, so your friend doesn't have to keep the massager in one place. They can enjoy a soothing massage session anywhere at home, from the office to the bedroom. Sore muscles? Not under this roof.
Meditation Goodies to Ease That Racing Mind
When you're stressed out and need to meditate, sitting on the floor can be uncomfortable — and that defeats the purpose of trying to relax. Fortunately, seated cushions like the Node Fitness buckwheat and cotton cushion were created to make meditation sessions more enjoyable. Gifting this special pillow will support your friend's body so they won't feel low back, knee or hip pain.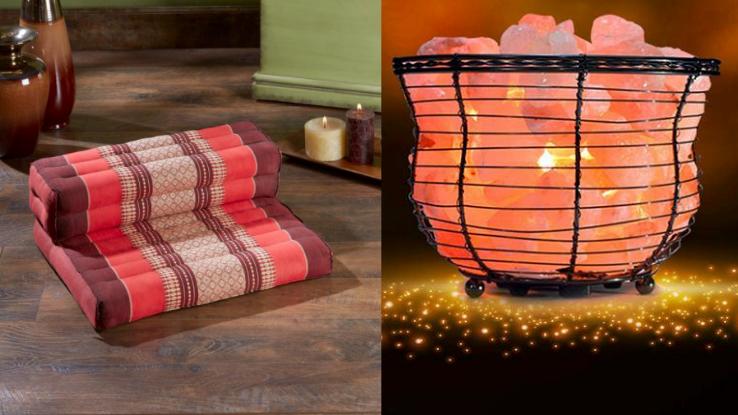 Want to help step up their meditation game? Add in a Natural Crystal Tall Basket Salt Lamp Set to boost their concentration and mood. It provides a warm, relaxing glow in any space. Some people use it in yoga rooms or as a night light, but it'll add calming ambience during your pal's meditation moments just about anywhere they take place.